Police Forced to Deal with Anti Social Neighbours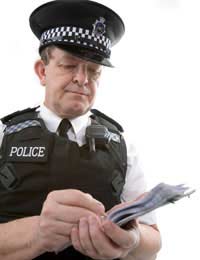 The Conservative Party has long insisted that it intends to be tough on so-called anti-social behaviour. In opposition they frequently criticised Labour for what they saw as their failings in this area. Now, in coalition government, they have begun to set out plans that they say will tackle anti-social behaviour – and they are starting with problem neighbours.
What is the government proposing?
Theresa May has outlined plans for new community powers to tackle problem neighbours. The plans were originally set out in a Home Office consultation document at the beginning of 2011, but have now been presented by the Home Secretary in a speech in central London.
The centrepiece of the plans is a new "community trigger" which the government believes will give people more power to act against anti-social behaviour amongst their neighbours.
The community trigger is a new way of guaranteeing action against problem neighbours. The trigger would be 'pulled' when five separate households in the same area all complained about the same resident. If this were to occur, the relevant authorities would be legally compelled to act.
It is thought that the trigger could also be invoked if the behaviour of the supposed problem neighbour had been reported to the relevant agencies at least three times, and no action had been taken.
The government says that the trigger, in tandem with new measures like the increased availability of information about local crime, will help ensure that anti-social behaviour and problem neighbours are dealt with quickly, and in a manner that takes into consideration the wishes of those affected.
Why has Theresa May made this announcement?
The government has been planning changes to the powers given to agencies for some time. It is thought that the coalition believes anti-social behaviour and problem neighbours are potentially significant vote-winners, and the Home Office has been drafting new plans accordingly.
The Home Secretary also cited the case of a woman who "had been telling the police about anti-social behaviour in her area for over two years, and it's still going on."
Mrs May continued: "These long-running problems, and the sense of helplessness that goes with them, can destroy a victim's quality of life and shatter a community's trust in police."
How have people reacted?
The plans have been met with a mixed response. Some commentators have welcomed the plans, suggesting that they will in fact make it easier for communities to force action on problem neighbours.
Others, though, are concerned about the practical implications. Since the beginning of the consultation on the new plans, there has been fevered discussion about the impact on members of Community Safety Partnerships (CSPs). CSPs are essentially the groups of agencies charged with preventing crime and making sure that communities remain safe places to live. CSPs include agencies like the local authority.
It is the CPSs that will be obliged to act when the community trigger is invoked. There has been concern that this will place undue pressure on these agencies. Prosecutors and the Courts Service will be exempted from responsibilities under the trigger arrangement.
It is also worth noting that the government intends to provide CSPs with a lot of leeway when it comes to their operation and interpretation of the trigger. The consultation document suggests that the government would provide agencies with best practice guidelines, but that choices regarding things like how best to publicise the trigger would be left up to the relevant local bodies.
The plans have also been met with little enthusiasm from Labour MPs. Shadow Home Office minister Gloria DePiero said the plans are "belated and weak", suggesting that they do not go far enough.
What happens next?
The trigger is now going to be trialled in five areas around the country. If it is deemed successful, it is thought that the community trigger will be rolled out across the country.
The consultation on anti-social behaviour has now closed, and the criteria for success are not clear. The Home Secretary has not said how it will be determined whether or not the scheme should continue. But the high profile nature of her speech suggests that it is a policy the government intends to back.
How can I take action against problem neighbours?
In the meantime, of course, many people are still struggling with problem neighbours and anti-social behaviour. If you are suffering, you should remember that you don't need to suffer in silence. There is information on dealing with problem neighbours throughout this site – and, in the worst cases, you should contact your local authority or police.
You might also like...
The Police told me if I dont like the racism and personal attacks on me then 'maybe you should move to a different city' I'm a young mum. In my early 20's. Daughter is 5 months. I have to live above s msn who has history of harassing and stalking me. Each time I complain about what the guy is doing. It does down for a bit then starts again. Each time the police consider the last event as not relevant and saying 'that was ages ago' as a result I have suffered years of abuse, anti-social behaviour and harassment. Also since im a woman the police went as far as justifying the aggressors behaviour by saying maybei led him on and he's acting this way because he feels rejected. This all started when i was 20 years old. The aggressor is in his 50s. It's disgusts me to even think that this old man is reacting this way because he wanted to take advantage of me. I'm currently having to move out my home to a womans refuge just to make sure I'm taking my child away from risk. I've now been forced to leave because of a lack of care from the justice system.Also for my mental health as I no longer feel safe in my home and I started having panic attacks.
Ant
- 22-Jun-19 @ 2:21 AM
Date: 04/03/2019 I phoned 3 times 101, Police Line to report the Anti-Social behaviours of my neighbour living on /First Floor (it's a two stry building in the whole street belonging to Housung Association). I requested them that the perpetrators are excessively making noise by jumping on the floors including the Adult Parents since last 48 Hrs, and have threated the Physical Violence, with ranting foul and swearing Language, but they refused to deal withit. Instead, they gave Coucil Borough of Lambeth (I live in Brent London Borough), refused to give their Badge numbers and Names and the Police thumped the Phoned down, when I told them that this is not a Local Authority or Councils jb for Sever Noise Pollution.I wanted to Complain against each Officer who dealt with me in rudness and with fobbong answers covering each Officers with excuse of soft corner given to them and would not attend the property to diffuse the confrontations of Perpetrators.When I asked to speak to the Poice Station Duty Inspector to complat against officer who took my phones, they gave me an answerthat they (Colindale Police Station in London, Edgware has 30 Inspectors and the person does not know who to pass my call for my Complaint escalation, instead then he started laughing and gigling, and could hear others on back ground laughing Gigling.
Dugu Friend
- 4-Mar-19 @ 5:40 PM
My next door neighbor keeps looking over in to our garden from his back window all the time.
Montycat
- 27-May-18 @ 2:33 PM
My son has been having issues with his neighbour following a dispute over parking bays after another nearby resident moved in and (correctly) claimed an extra bay.This had a knock-on effect on other properties which was all amicable except for my son's neighbour who will not accept the new arrangement.She has been threatening, banging on walls during the night and downright evil.She now has a 'harassment order' against her but continues to cause mayhem.My son has numerous recordings of her threatening to kill him plus other confrontations and has followed the correct procedure in contacting the various agencies.For some reason the police seem unable to arrest and charge her - this has been going on for four months now.My son, his wife and their one year old daughter are now having to live with us or his wife's parents to get some sleep and a level of normality.The agencies, including the police, seem totally ineffective - you can understand why some people take the law into their own hands.
Concerned
- 18-Apr-18 @ 4:56 PM
Hi I've got a neighbour, his wife and 5 in total 7 people, they are so bad mannered and swear all the time basically they have moved from a council estate 7 years ago, the can be even be violent sometimes the have criminal records even other family members outside who live away from them,they have have made my and my wife's life living hell since they have moved here in a lovely area, everybody in the area knows me and my wife that we are nice people, and and everyone knows this scummy family, I'm a ill person who has multiple sclerosis for the past7 and half years i just don't know who to go to for help, because these people are criminals I'm scared to go to the police because then they will make things worse. I just hope God willing something gets sorted out like thy move away, even their poor old neighbors who have lived there for 37 years is moving out, trying to sell his home, I do feel sorry them,they are nice people meaning everybody in the whole area are very nice. I hope there is someone out there who can help
Runny
- 21-Oct-16 @ 6:50 AM
I live in flat in London Surrey quay One of my the resident next flat have different man comming in 1 or 2 am often and shouting and screming .I have seen them using drugs many times .not sure they might be drugdealer as well I don't want myself to be exposed.
Hon
- 26-Sep-16 @ 7:17 PM
I moved into a new build home and from the start I had little things done to me, the neighbour kept our parcels and mail,and refused to hand them to my son, she knocked on my door 9 times every night after 9pm asking me how I had sky dish and she hadn't, thought it was a culture thing as they were polish,then the almighty loud banging started every day, night and early mornings it's was so loud it vibrated through my house, so had to turn the tv up to try and block it out. All of a sudden a bashing on my window and door, he nearly bashed my door in. She had sent her husband around to scare us he was screaming and shouting,the children we're terrified, then they didn't like us gardening and physically attacked us pulling up my plants aswellthen hehada pair of scissors and turned around and he grabbed my son as he was trying to protect me, I'm a mother with two children.they had the cheek to call police on me but I had CCTV to prove what happened,police were in shock at what they did. They did nothing he even admitted it andnothing. The husband started stalking us, started standing on my drive staring at the camera, CCTV proof, police did nothing, he's done a "slit your throat" sign to my young daughter, nothing is done about it. The women neighbourhas threw liquid over my back patio door CCTV proof,followed us in The car,intimidating us,following us out the front and back garden. moving our bins to there side so get usto pass them,middle finger put up to us,offering us to fight them in the bedroom window because they know the cameraswill catch them,he's putchedthe fence at us,told us to turn the English radio off, police done nothing,carer's joined in as they pick up thereDisabled child, they even became verbually abusive with my mum because she asked them to move the car as they constantly blocked my drive and she needed medicine they shouted at her, reported to police, nothing but when they phone them they come out and I've been harrassed over my CCTV, the neighbours admitted they didn't like the gardening but they are not touched at all I've proven what I'm said and they still don't do anything. A pcso stressed me out so much I nearly ended up in hospital i'm now under my doctors,because this pcso just kept barking orders at me that I'm to jump through hoops for my neighbours, what's worse is they have previous, and the pcso knew her and stated she shouts at you. to top it off she came back and had a go at me accusing me off keeping a silly ball,that apparently came over which wasn't true, I phoned the police over serious incidents they never came out. Then the pcsostarted over the bins when I told her the bins were left there the neighbour didn't like them there,so this pcso demanded I move it. When I told her that she had stressed me out the last time she was here, she said I did it to myself,at that point i asked her politely to leave she wouldn't go, she stood in the door way so I couldn't close
Pebbles312
- 15-Aug-16 @ 12:23 AM
We brought a house which I think it's nice area but turn out badly. A few months ago I have 1 neighbour came to knock at my house at the back door and he tried to open the door immediately without my permission with angry noise (neighbours got right of way to walk though my back to take the bin out) I have little girl and son with me and they gets scare. So I have talk to him at the next day and he doesn't even say sorry about what he does to us. And again on 26 May 2016 one of neighbour's cleaner shouted at my back window that we shouldn't scare the cat away ( I bought 50 pounds of the machine to not let cats do toilet around my kids area) so seem like it's me that I have to take this responsibility to the neighbour's cats!? As I have tried to explain that her owner's cat used my garden as a toilet and I got two little kids here, but she said cats do whatever they wants! I heard this from her and I couldn't believe what I'm hearing from 50 years old lady. She doesn't feel sorry or anything, so the next day she came to clean the neighbour's house again, so I talk to her nicely that you don't come to people's house window and shouted at them, and she said (you know what? I don't care! And she just laughing at me) I'm just wondering I been treated like this what action can I do? I'm from Thailand and my new house but this really upset me, my husband and my 2 kids that can't really play around even they got a nice garden but full of cats poo, wee and bad neighbours. Thank you for any advice.
Joy
- 27-May-16 @ 3:50 PM
I have a neighbour who watches my children the police wont do any thing ,when we tried to sell our house he starts disputes so its difficult to sell ,he's cost us over £40000 in legal fees,to kerp him off our land ,he make consistent complaints to the council all un founded ,but this after 8 years as had such an affect on my dads health he's worried himselfto death ,we lost him in January scared of this neighbour ,how do we stop it ,police not interested
cath
- 22-Mar-16 @ 4:15 PM
We live in private rented accommodation and our neighbour has moved a girlfriend in.She was a bit of a nuisance coming round late at night drunk telling us she has mental health issues and gets the urge to stab people then laughing and refusing to leave the house my husband actually shoved her out in the end with two boys asleep upstairs we didn't want her here since then we have been polite but won't let her in and try to ignore her best we can however a couple of weeks ago they had parked in our private space which we pay for with the house and refused to move when asked stating that it was their space. Eventually the man moved but they were very very drunk with her accusing me of being s bad mother because my son got knocked over in the summer .Our landlord agreed that we should chain the space off which we have done to stop them parking on his land. Now she is smashing our plant pots and for the last three weeks has hidden our bin on bin day which we now cannot find.It might seem petty but does anybody have any advice we cannot prove it is her unless we install cctv but she makes it very clear that it is .....
Jo
- 20-Feb-16 @ 11:34 AM
memu - Your Question:
My neighbour has been making mine and my kids lives a misery banging doros at 2am. Having freinds over screaming and shouting I hav told her to stop the noise she told me to stop complaing or else now shes started. Chanting and screaming in the middle of the night my kids wont even go to the bathroom they are freightened. I hav contacted the coucil theyve told me to write a diary
---
Our Response:
Yes, you will have to follow the procedures recommended by environmental health. It usually starts by requesting that you keep a noise diary for a certain period. The next step might be a warning letter to the neighbour. A noise monitor may be installed in your premises if the EHO feels it may need to action via the courts.
ProblemNeighbours
- 27-Oct-15 @ 12:49 PM
My neighbour has been making mine and my kids lives a misery banging doros at 2am. Having freinds over screaming and shouting i hav told her to stop the noise she told me to stop complaing or else now shes started. Chanting and screaming in the middle of the night my kids wont even go to the bathroom they are freightened. I hav contacted the coucil theyve told me to write a diary
memu
- 23-Oct-15 @ 3:01 PM
I have a neighbour living in the flat below me.Three days a week he bangs on the walls, slams door violently enough to make my flat shake and loudly too.He started this year to call me names and use swear words from below.I told the council and the police and they have been thus far helpful.
Deaf
- 24-Sep-15 @ 3:41 PM
I live In a bottom floor flat and the resident above is a big time heroin taker causing him to fit in his bed and onto his floor right above my bed in my bedroom, happened on a numerous amount of occasions an the last time I heard him banging his head viciously on the floor I called for help for him he later refused to go to hospital & knocked my door with memory loss the next day, I asked him why he hasn't accepted professional help to the answer 'I didn't want to be away from my drugs' and laughed, now I'm due to have a baby later this year & with this on going issue happening frequently it's a scary experience to be hearing and dealing with on top of the excess noise he makes when he's 'out of it' I've contacted the housing association and filed complaints but they keep closing the case, I don't know what else to do, Surely I shouldn't have to sleep on my own settee most nights to block the fitting sounds out? Any ideas
Shez
- 16-Jul-15 @ 3:38 PM
I have a slightly different problem - my husband, myself and our four daughters moved into a privately rented home in a lovely little village 3 years ago.Unfortunately, my husband has managed to upset our neighbours by playing music loudly while outside working in the garden.I have apologised and have told my husband to keep it at a lower level.However, it seems like we are not welcome here, and it has gotten back to me that we aren't "the right sort" - today someone has hung a bag full of dog excrement in our front door.I can only assume they thought it came from our dog, which it didn't. I don't want to move, as I love it here, but I am feeling increasingly more unhappy and unsettled - any suggestions would be welcome
Lynsey
- 13-Jul-15 @ 6:39 PM
Why arethere such violence in society neighbours should be friendly and help out each other in all countries,can each one make a start Where is the love?why this long faces and acts of violence We are just ordinary people, help each other be kind, smile for your neighbours they should be like family. Do a good turn
Mona Leeza
- 30-Jun-15 @ 7:14 PM
@del. This is criminal damage to your property which you could report to the police. However this will not get you your trees back. You could try a civil claim for the cost of replanting etc?
ProblemNeighbours
- 3-Jun-15 @ 2:40 PM
Today I could hear a chainsaw and on going upstairs to where my garden level is my neighbours son had chopped all my trees down in my garden with my permission. They said the trees were blocking out the sattelite signal. Any advice would be grateful.
Thank you - I will do just that. The police has blatantly refused to do anything - I have also complained to my local MP but she has not done anything either (it's been two years!). And now she no longer takes our calls, all we get is a receptionist. The neighbours have now started harassing our guests, chasing them in thier car and threatening them.
Shelly
- 16-Mar-15 @ 6:37 PM
@Shelly. The police would not refuse to take action over physical violence like this. If you are sure of all the facts and the police repsonse has not been satisfactory you could complain to the Independent Police Complaints Commission. Speak to your MP first.
ProblemNeighbours
- 27-Feb-15 @ 11:23 AM
My neighbours for the past two years has verbally abused me, my children and my elderly mother. She and her friends throw things in our garden and threaten us. We have reported every event over the two years to the police, her landlady and the council.But no-one has bothered to help us. over Christmas the neighbour and her sister assaulted me and threatened to kill my children. They broke my nose and I needed nose surgery.The police refuse to take action as the only witnesses were family members.we no longer live a happy life as my children are scared to go outside. What can I do? I'm at my wits end after two years of abuse and now this physical assault.
Shelly
- 24-Feb-15 @ 6:34 PM
@R. Oh dear that's a bit difficult if the behaviour is not annoying your mum in the same way. Read through some of the approaches to neighbour problems on this site. It may be that there is some kind of solution that both you and your mum can agree to try with your neighbours.
ProblemNeighbours
- 17-Feb-15 @ 10:54 AM
I'm 17 and live next to a really chavy couple in their 60s. They have 5 small dogs who are always yapping and barking and the woman's always shouting at them. The guy is ALWAYS doing DIY things to the garden and house and makes so much noise. He always has all of his chav relatives over to help and they make so much damn noise! I'm going insane!!!! It doesn't bother my mum though and she said that I'm not allowed to do anything about it.
@rabbitteeth and @mona lisa -Thank you both for your help and kind words. Just to let you know that Citizens Advice Bureau can't help and I finally got helped by the Local MP. Recently, I invited friends for dinner and moved back to my bedroom. My son invited friends and able to have some fun in his own home for the first time in 2 years. Feeling lot better due to our MP's helps. Thank you all for advises and especially our local MP.
May
- 7-Feb-15 @ 11:33 AM
My garden wall fronts a footpath,It is being vandalised.They knocked off the top to mmy wooden gatepost.I nailed it back . They also pulled away some of the metal mesh to which the external render of the wall is mounted, leaving it hanging. He has to be doing it when walking his dog.Proof is a matter of time. Someone is already aware of roughly when the second incident happened.As I have previous experience of this man's intimidation I am fairly sure who it is..
Siege
- 4-Feb-15 @ 12:21 PM
I live in a converted housing association house, I am on ground floor andwe share withtwo flats above. I very suffered five years of abuse, harassment and noise, by stomping, jumping on bare flooring and also jumping their communal stairs. Our car tyres have been sliched and flatten twice. whenever I use my front room where I noticed lots of different kind people entering their properties and leaving shortly after I became suspicious, now wh as unbearable and out of fear.never I use my living room they put loud music or jump heavily, so I stopped using that room. They tried to reduce us to silence. If my washing machine is on they retaliate with more noise, or if I use my juices again they make noise. I complained so many times to my housing but nothing as not enough evidence. They intimidate us, both flats are doing it, occupied by young black males, one flat had just been renovated after eviction of another young male who was arrested last year, we had after him months of repairs noise no apologies from the landlords, then they placed a new young black male in a new refurbished flat who suddenly befriended the other tenants. Is this how housing association are supposed to operate? when there are many vulnerable girls or single mums out there waiting for a flat. We, my husband works and we have no benefits at aol, we struggle to pay the £118 weekly rent and concile tax for the neighbours we indirectly pay our taxes for and Association say they cannot do anything. What world are we living in. Help as I really don't know what to do., They were placed by the housing, they look fit. I am disabled and dont know what else to do. Housing suggested to me to move out but they cannot help. I know there are drug dealings and I fear for my life. Any suggestions to help would be very much appreciated. Thank you for reading my plea. I am crying every day.
hydene
- 7-Dec-14 @ 6:03 PM
@May May are you certain you are not a victim of gang stalking, it looks so, please do a research Or it can just be your neighbours are trying to show off and uses low tactics to do so instead. They do not sound like those classy ones, it does not matter where you are, humans should be afforded to be able to not be forcefully stripped of their own dignity by other humans Making a complain should make no difference who you are.I feel for you, maybe they already complained about you that's why no one is bothering with you this is what spiteful neighbours do , if you had reacted to them at anytime, they do not expect that. They are not thinking right at this time as everyone is more angry than the other If you believe God trust in Your God Read your Paslms : let them be brought to confusion that seeks after you This sort of people you described will even laugh if they see you flying a plane Instead of congratulating you. They will tell you, you think you are making progress but you not Your neighbours are malicious people You are not alone there are others just like you Don't let nobody wipe the smile from you face We are humans we are alike Now it hurt the most when I find out some of the people doing it to others here were actually friendsor aquaintance before, I understand that, and this is the first thing I does wonder when I read these blogs Neighbours who harasses a person together are really cowards who have studied their victims carefully before they behave that way towards them together most of the times, they work with others supporting evil and harsssment Now give us a smile! Lol
Mona Lisa
- 6-Nov-14 @ 8:37 PM
@Maywhy not go to your Citizens Advice Bureau? They may be able to speak to the council on your behalf.
rabbitteeth
- 16-Oct-14 @ 11:31 AM
I am a victim of noise, threaten, racism from my next door neighbour for over 1 and half years now. Sad thing is Council housing office and local police, Anti-Social Behaviour office, kept telling me to log it down still nothing can be done about it, even that I got plenty of evidences and witness. On the street they threaten to hit me and someone heard it, CCTV recorded it but the police said not enough evidence. Neighbourhood's witnessed how they shouted at me on the street and of course nothing have been done after reporting all this to all different departments. I can't even invite friends due to that they would start shouting to each others or put on loud music so that we can't talk in our own garden. Noise department said that they aren't loud enough when they visited at 1:45 a.m because they turned down as soon asthey saw someoneparked in the street. So I give up and moved to my living room for 1 and half years. I need to lie when friendsvisit me ( always short visit) only by telling them I feel more comfortable in the living room while I got 2 empty bedrooms. I never retaliated because I thought they would get bored and stop but it is now getting worst. My guess is that I am not white.
May
- 15-Oct-14 @ 10:08 PM
I have lived next to a school field since 1972 . In 1980 the school planted a hedgerow along the boundary with my premises. It was maintained using a tractor unit fitted with cutters and kept to a height of 6ft. A few years ago the school planted extra trees just within their boundary and split the field using a wooden fence. The result is that the tractor unit cannot access the hedgerow. Attempts at hand cutting by the maintainance team have proved unsatisfactory and we have over the past four years had the hedge grow to unacceptable heights and has overgrown our property. I am not getting a proper response from the parties concerned who pass the responsibility from one to the other. I maintain that the Local Authority is responsible as it's their ground. They say that the arrangements for budgeting gives the responsibility to the school. I am getting no where being passed from one department to another. I have lodged a complaint an am waiting for a reply . What is he legal position.
Robbo
- 7-Aug-14 @ 9:34 AM