Your Rights Under Noise & Statutory Nuisance Act 1993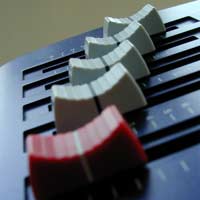 Your rights when it comes to the Noise and Statutory Nuisance Act 1993 work in conjunction with the Environmental Protection Act 1990 and the Noise Act 1996, and when it comes to neighbourhood issues, it is aimed at protecting those who wish to make a complaint about excessive noise that is affecting their quality of life.
How Does It Differ From The Noise Act 1996?
Many aspects of the Noise and Statutory Nuisance Act 1993 are quite similar to the Noise Act 1996 in terms of the range of powers the courts have in issuing fines and other punishments to offenders. Where it differs slightly is in terms of how your Environment Health Department goes about establishing whether or not the noise levels represent a 'statutory nuisance'.
What Constitutes A 'Statutory Nuisance'?
The legislation states that the noise which is the cause of the complaint must be (or is likely to be) either detrimental to a person's health and/or it is interfering (or is likely to interfere) with a person's own enjoyment of their own property and land.
Your Local Authority's Responsibility
Before complaining to your local authority environmental health department, you should consider contacting your neighbour to try and discuss the problem. We have produced two templates: an informal note and a more formal letter, which you can use if you'd rather write a note, or talking has proved unsuccessful. Take a look at the
templates here
.
It is your local authority's responsibility, usually via an Environmental Health Officer, to investigate any complaints about noise emanating from the following:
Buildings (including domestic residences)
Land (such as construction sites, farms, domestic gardens, parks and nearby fields)
Vehicles (but not general traffic noise)
Machinery (such as equipment used in construction, road repairs and other outdoor sound equipment)
It is then up to the judgement of the Environmental Health Officer to determine whether or not the noise does represent a 'statutory nuisance'. Within the Noise Act 1996 and the Environmental Protection Act 1990, the officer has the power to take further action in terms of issuing abatement notices and to proceed through the courts where necessary (possible action that can be taken is outlined in the Noise Act 1996 article which is also available on here on this website).
What if the Officer Disagrees?
If you feel you are being plagued by noise that represents a statutory nuisance but the officer doesn't agree with you, then you do have the right to challenge that decision. You would need to find out how you would go about making a formal complaint from your local authority, and go down that route first of all. If that's not successful, you can write to the Chief Executive of your local authority and try to enlist the help of your local councillor.
If, having done all that, the situation has still not been resolved, you can ask the independent Local Government Ombudsman to look into the matter. They will ensure whether or not all of the correct procedures have been followed through to the letter by the local authority in terms of what is set out in the legislation.
If the Ombudsman still comes down on the side of the local authority, however, (although they are independent so they may well determine that you DO have a valid case) you can still take the issue further by taking your case directly to a magistrate's court. Nevertheless, the court would need to be convinced that your complaint does amount to a 'statutory nuisance' for any further action to be taken.
As with all neighbourhood 'noise related' problems, wherever it's possible and reasonable to do so, you should try to resolve matters directly with the person(s) responsible for causing the noise nuisance first. Quite often, you'll find that they weren't aware that they were causing a nuisance in the first place, and will be happy to reduce or eliminate the noise so that peace can be restored.
On the other hand, if you have tried that method and failed, you should have no hesitation in calling your local Environment Health Department (but not the police) and let them use the powers of the law to try to resolve the matter.
You might also like...
I have neighbors that live above mewith a mentally challenged individual that runs,stomp,bounces a heavy ball on top of my head everyday and night I've knocked on the door to ask them to stop and doesn't respond then it gets worse I'm 72 years old with a chronic illness I've been going through this since they moved in had a meeting with management with no conclusion to resolve of this noisy annoying situation no one should be abused as such young or old you pay rent for privacy this is totally absurd if you can help me I would greatly appreciate it m.green
Gregory
- 24-Mar-20 @ 3:19 AM
I have been living in an apartment building for almost 4 years now. I live on the ground floor and there are a couple with two kids who live below my apartment. My bedroom is facing the back of the building (which is also home to other block of apartment). The parents let the kids play outside all day, for long hours. Which isn't a problem until I have to study or work in my bedroom or even sleep. They scream, bang on metal things and make noise non stop. I have spoken to the parents several times but simply got dismissed. I have also complained to the landlord several times and a couple of times the issue got fixed temporally. This is causing me so much stress and anxiety as I pay a significant amount of rent for a room that I can't find peace of quiet. The issue started again and now the landlord told me he doesn't want to get involved? I wonder if he can simply opt to not solve an issue and how can I go around about that?
Luz
- 23-Mar-20 @ 2:14 PM
Could someone help me please. I have lived in my property for nearly 7 years now and next door to a family with 2 boys, in their teens I quess. There has been regular repetive noise from "singing" shouting crying and raised "1" voice..the father. I believe he is ex army and although makes himself out to be a law abiding citizen, I feel there is a lot more going on! I did contact my local council environmental health a few years back when after trying to approach him regarding noise, he completely ignored me and continued even more. The children were young when we moved in and I have never or my family spoken to them! They walk with their heads to the ground as does his "wife". I have endured for the past 12 maybe more months this constant noise which sounds like a Gym set up in the hallway. I can't sit in my sitting room as the noise vibrates through out the house but worse in that room. It's like running and jumping from early morning till late at night! There is also a sound like an industrial machine, like a sanding machine which vibrates throughout the house and seems to hit the skirting boards, all in the hallway. My daughter has knocked on the door one night at 10.45pm to ask him to please stop as I was just out of hospital, he laughed in her face and told her the noise she was imagining was coming from my house! He is very controlling and intimidating and this has been witnessed by the actions of the children and wife around him..and on their own! When I did ring environmental health previously. I did mention my concerns for the wife and children, as my daughter had heard crying on numerous occasion from the property. I found this website while trying to find some way forward to deal with this ritual noise everyday. Week days or weekends are all the same. I live in a Housing association property and this neighbour has apparently bought his house sandwiched between 2 council properties. The house on the other side of him is council also and when myself and the tenant there spoke it was mentioned about the last episode of "singing" that was constant from 8am till late at night. I feel that I should have taken its further from the onset regarding my concerns but it's become so stressful for us here that I need to get advice and act on this nightmare we endure everyday from a very intimidating neighbour.
Amen
- 21-Feb-20 @ 10:38 PM
A family with autistic child moved in next door. We know how of orant we sound but nobody understands or cares the amount of noise he makes.His parents leave him in his room sometimes days at a time howling so loud you can hear him from the next house (2 doors down) and banging crashing and destroying his room.His parents intermittently come in shout at him or take him out for a few minutes presumeabley to feed him.On a bad day they also wind up screaming and shouting at him.The noise constant and glhorrific and is akin to a form of torture.We can't escape.Local authorities are not interested. Landlords are not interested.Quite frankly it's causing servers negative effects on our mental health.We are sick l, tired, run down worn out and utterly depressed.To add to our lot the parents are rude confrontational and make noise constantly too, parties, insane DIY and the man is a car enthusiast who fixes his car engine and when I say fix I mean play with he's done something to make it about ten times louder leaves it running for hours and the funds are so bad the smoke litterally comes into our house.They have garden parties every night in summer with loads of people drinking and generally causing chaos.When the weather's colder their in the living room while the kid is going absaloutley bezerk upstairs.We are at our witts ends. We can't get rehoused because we don't have any level of priority and even though I work I can't afford to go private. We feel doomed.I honestly think sometimes I might aswell be dead because I have no life and nobody seems to appreciate that we too are humans.
Tmith
- 25-Dec-19 @ 1:22 PM
Right a year now nine in a two bedroom bungalow and the council will not do nothing they banging shouting slamming dumping drugs dogs kids running all over smacking kid on roof a year now and nothing done fed up work don't pay rent are tax and motor bike thieving to ok
Annette
- 4-Oct-19 @ 1:20 PM
My neighbour has right of way through my drive in front of my house into the field. Which I have no problem with he has told me not to park my cat there as he has told me not to within me moving in within two days. But he crosses my drive a few times a day with his dogs off the lead shouting at them outside my kitchen window very loudly to behave which I think is of no use. They have peed and pood on my drive which I don't appreciate. All he has to do is to take them on the lead into the field where he keeps horse and chickens. His chickens are just over my fence foundry which I get lots of flies I don't mind the chickens but I do take offence to him shouting without no need. What are my rights.
Izzy
- 27-Sep-19 @ 9:15 PM
Neighbours from hell. dog barks from 7am to 10 am and 9pm to 12pm evety single day for past 3 years. It is hell. I cannot sleep in on a weekend, I cannot get to sleep on a work night.i am unable to do work at home. I cannot go out becuse I cannot sleep in the next day. Owners dnt work. Sit at home all day.i see them sitting on their phones drinking and smoking watvhing the dog bark. Depressed at this point...
Fedvh
- 11-Sep-19 @ 12:05 AM
Neighbour has placed a washing machine up against our living room wall after moving his kitchen to the front of the house. When it is used it sounds like it is in our house as so noisy, like a rocket taking off, vibrations all through our house. Council are useless - stick to the statutory noise rulings despite fact that neighbour has placed washing machine on party wall and has no insulation between houses. Neighbour arrogant and ignores our complaints. What can we do?
Flo
- 28-Aug-19 @ 12:01 PM
i live 20metres from a housing run centre the noise is unbeleable every weekend theres up to 40/60 people making noise shouting music playing load kids running everywhere screaming i have complained to my mp also to gallions who say its not a problem sunday mornings the worse people singing to the lord shouting amen at least 50 times cant stand it no more
sheila dorkins
- 25-Aug-19 @ 9:21 PM
I live in a flat in Milton Keynes and I am bombarded daily with what seems to be door slamming, knocking on the wall and heavy footfall (like someone is stamping their feet while running/jogging). The neighbours even seem to stand by their window and start talking loudly so it penetrates my living room or bedroom and causes a disturbance. Interestingly the sounds can be heard in every single room so there is no way to escape it (I almost convinced myself I was being haunted by a poltergeist !!). I have spoken to my neighbours but it led to nothing and the noises continued. Like other people on this site have mentioned, it can affect my sleep badly and has a seriously detrimental affect on my wellbeing. I have found that using earplugs is an excellent way to reduce the impact from this environmental noise. Especially with sleep. I would recommend to anyone else who is also experiencing these problems to grab yourself some. You can get wax earplugs from most chemists, and industrial foam earplugs from most hardware stores ( I bought a pack of 50 from Screwfix ).
Bloody Ears
- 14-Aug-19 @ 11:37 PM
Every year like clockwork theres always a big loud party with underage drinking lots of screaming and stupid behaviour...ok yeah i was young once but I had the respect for the people who have to work in the early hours of the morning and now I am one of those who works that type of shifts or at least come home early hours and all I want to do is try and sleep...they have no respect for any of us in this street or doesnt actually give a damn..#gonnacallthecops #hadituptohere
Miccy23
- 4-Aug-19 @ 12:03 AM
We have just recently moved into our new home. We have spent a lot of time & money on doing it up. However there is a family who live on the street who seem to run the whole place. I've never heard noise like it. They have 2 kids that attract kids from all over. Its honestly like living in the lord of the flies! Both parents don't seem to have a brain cell between them. Constantly shouting & swearing. Trying to reason with them would be out of the question. They have no regard for the rest of the neighbours. Its a case of we'll do as we like & make as much noise as we like. My health is suffering thru it. We can't enjoy our lovely home. Coming back from a recent holiday it was great to be away from them. But as soon as the car pulled up to the street I could feel myself tensing up & felt sick. No one should ever feel like this going home. I honestly hate them!
Wes
- 25-Jul-19 @ 4:05 PM
Hi Everyone,well our neighbor who lives directly below are a real headache...they use the flat like a play ground . They have 3 kids and they are very very noisy, everyday there is banging, shouting,screaming and crying, makes no difference about time, day or night you can guarantee there will be some kind of disturbance. When the parents, especially the mother gets fed up of the noise you can hear her shouting at them then there is more screaming and crying and banging,it's constant...and she has a high pitched voice...go figure! Weekends are for relaxing,well this morning about 09:21 we finally got up because we we're woken up again by the downstairs neighbor my husband said it sounds like animal farm, bearing in mind the noise started from about 7 am. I started off keeping a noise diary,but got fed up of waking up in the early hours of the morning/ night to make notes! on a day off waking up at 5 am is no joke. My husband went down one Sunday morning ages ago and he was told by the male occupant to F'off,I was mad and wanted to knock him out, but my husband said don't go down stairs, then I imagined myself in a tiny cell locked up for neighbors who don't give a stuff! So I've decided to take the matter elsewhere, like C.A.B and hope for a better outcome. I could vent some more, but it's long, long, long (: Good luck every one
Blue
- 20-Jul-19 @ 10:59 AM
I have a farmer who has moved his bails opposite my house and starts his tractors up at 7pm to wrap his bails and doesn't stop til nearly 11pm . I have kids that are being kept awake by the noise . I understand that these jobs have to be done but they don't touch them all day . Any advise ?
Obi one
- 15-Jul-19 @ 9:28 PM
There is a fairground set up across the road from my building each year,less than 20 meters away.It lasts for 7 days The noise from it,being set up in such close proximity to a residential area,is so extreme that the whole building shakes,the floors vibrates,the windows shake,which I believe constitutes a statutory noise nuisance.This goes on for about 5 hours in the evenings on weekdays,and about 9 hours each day at the weekend for it's duration.Residents cannot watch tv,get any peace,have a conversation,feel at ease or anything else in their homes during these times.They should also not have to leave or be driven out of their homes due to the noise.It is extrenely stressful and causes great anxiety,and mental and sleep disturbances.The council refuses to monitor or acknowledge or accept such extreme volume played constantly,is damaging or breaches the Noise Act and also claims that it is NOT detrimental to health or wellbeing of residents.Is the council's environmental health dept breaking the law,and breaching residents rights,by not physically monitoring the decibel levels,or telling the fair operators to turn it down?Surely such excessive decibel levels that shake a building,is in breach of the law,and constitutes statutory noise nuisance?!
kirst
- 5-Jul-19 @ 6:43 PM
Hi, We have recently moved into a house whereby the neighbour runs his own business from his shed. The noise caused is daily morning until evening and he is basically sawing, drilling, sandingconstant noise. Normally we are at work but my maternity leave is coming up and I would like to be able to enjoy my garden without constant loud noise. What rights do we have? We dont want to fall out with the neighbour but its very annoying.
Flowers
- 28-Jun-19 @ 12:56 PM
I have been having problems with an horrific individual.He has placed an I phone and an alarm clock underneath my bed in his flat.The alarm is set for differing times and the sound of a flushing toilet is on most of the night. Other times after 11pm, he is banging walls and furniture. I was friends with this guy for nearly 6 years before he started this off. When I confronted him, he told me he was doing it because I ignored him once in the corridor.Usually I wouldn't mind, and just go through the council procedure. However, with all the universal credit debts and my grandma dying recently- I am stressed out to hell and want to knock him out. I rang the council asbo team at 10 am this morning- and am still waiting to speak to someone at 15.05. I did mention I am stressed to hell. This guy is 52 years old!!! A truly pathetic individual. He hides in his flat and wont come out.Why cause others trouble... it only comes back to you.
Duncan
- 15-Apr-19 @ 3:11 PM
I hold wedding receptions in the summer and the local farmer off loads flints in the yard close to me and the noise is incredibly loud.This is often done on a Saturday afternoon when a wedding ceremony is taking place and I wonder if I can stop it, even if it's just for theceremony. Local neighbours are concerned about the noise as well.
Jenny
- 18-Mar-19 @ 6:01 PM
I had nightmare years with a previous council tenant with threats noise etc.They did a council exchange and the new neighbour is also a nightmare with loud music etc.Reading between the lines and dealing with my local council I believe she moved because she had trouble where she was before.Can I find out if she did and can I challenge why the swap was approved considering both tenants being problem tenants.
Elizabeth
- 12-Mar-19 @ 2:25 PM
I have had continuous problems with my neighbor below since moving in his house is the party house every weekend. He has extremely large dj speakers which he blasts music from causing my whole house to vibrate. This continues from a Friday evening right through to Sunday's. The problem I have is that he has a cctv camera which monitors the close door so he can see who is coming and going and adjust's the volume of the music accordingly making it difficult for the noise team to catch the music at its worst. I have spoken to him on numerous occasions about the music and have explained it's too loud however he thinks because he has lived in close longer than me he can do what he wants. The one time the noise officers caught him he was up at my door foaming at the mouth due to drug use twice the next day in a threatening manner, each time I walk the dog now when he's drunk and on drugs he accosts me coming into close. I have complained to my housing officer numerous times but seem to get nowhere the noise levels reach 80dB, I am a single parent with a 13 year old at the end of my rope I really don't know what to do any help would be great
shieldsgk
- 9-Mar-19 @ 2:22 PM
We are having serious problems with our neighbours chimney flue which is located to the right of our bedroom windows.We cannot open the windows as the smoke comes into our property and it lingers in the garden.Our local DEFA have advised us that our neighbours are using the woodburner per manufacturers specification and has been installed correctly and have therefore taken sufficient steps to avoid a statutory smoke nuisance.Therefore DEFA have said there is little more DEFA can do but have advised us to take civil action.How are our powers greater than theirs ?And what part of the public health act can we use or is there another act we can use.We dont have a clean air act on the Isle Of Man.Many Thanks Sooty
Sooty
- 2-Mar-19 @ 11:46 AM
Hi, I live in a massonette, I share a communal gall with one other neighbour. She has started complaining aggressively about how loud we shut the security door leading into the communal hall. We have tried shutting it as quiet as we can, but still she complains. Does she have grounds to put in a formal complaint to the Council?
Luci
- 13-Feb-19 @ 7:52 AM
We live in a small rural hamlet where cockerels crow all night. Two very unsociable neighbours own them, the council were involved and did say it was a noise nuisance but left it up to us to take action. I feel let down by this decision and now I'm dreading the coming summer months. What can I do.
Treescape
- 12-Feb-19 @ 8:18 AM
Hi there, I really need some advice... I've just moved in to a H, A, flat with my two young children. The week has been extremely difficult, as the nabour above plays loud music from 9:30 till 2:30 am and sometimes it's gone on all night till 5am...my children's father went up one night at 11pm as it woke the children up, they were apologetic and kept quiet till about 3am when I got woken up by people screaming and banging (to music).. I then proceeded to go up myself and the same thing happened, they apologised but continued, at this point I've had 4 hours sleep and my children have been up 6 times. I've called 101 but they couldn't help unless there was antisocial behaviour. What can I do? I'm so stressed, my children are so tired and my oldest is falling asleep in school because she's exhausted. Please help!
Gemz
- 22-Jan-19 @ 6:30 AM
We have a neighbour who has put up 15 wind chimes in her garden including one that has been modified to be louder. Purely there for our enjoyment. We haven't slept properly in 3 days our children are exhausted my daughter can't focus on her exams and the house hold is at each others throats where we haven't slept. I am housing association as is the neighbour in question. We have spoken to the housing association who have been out and have hurd the noise themselves. They have written evidence (in her own hand) that they're up only to annoy us. She has been told to tie them up at night. Which obviously hasn't happened. We're at breaking point. What can I do? Thereust be a way of forcing her to take them down.
Scallywag_ewok
- 16-Jan-19 @ 4:25 AM
Hi, I live in a quiet, respectable cul-de sac which was quite nice, however a couple of years ago a couple moved in with two children each, ranging in age from six to eleven years and have since had another. All are out in the road/pavement shouting and screaming, riding bikes up and down on road and pavements, sometimes leaving bikes where they feel like it, generally causing noise and disruption. when the parents are out they also are loud and vocal. Several neighbours are not happy about these private tenants but do not want to get involved, what can be done
Essentially you are wasting your time going to the authorities. The council, the police are not interested. In a nutshell you are on your own. Turn the tables and see fast they react.
wasteoftime
- 4-Dec-18 @ 6:19 PM
I've just moved to a ground floor flat the neighbours upstairs constantly bang and run around while I understand they are children who on earth allows a five year old to run around and bang at 10 30 pm I have confronted them 3 times within my first week of living here they are adamant that they make no noise above me and will not listen to reason they also piled dirty nappy sacks outside the front door which I did report to the council soon as they heard about this they removed them . What can I do to get some peace and quiet ? Does anybody know ?
Aaron
- 2-Dec-18 @ 9:34 PM
Hi I live in a cauldesac, with only myself and next door requiring access as it's the only the way in or out of of the main close into a narrowing of the road and wide enough for three cars side by side( allocated parking as all other houses have drives,on our deeds) Opposite is the end off the terrace facing the other way. My neighbour opposite has started to run a buisness from her garden and I now have problems with a stream of people walking past my house and also blocking my exit with there parking,I have no other way to leave my home. They passthe front of my house and enter through her garden gate which she moved by 2 meters from its original position and has it opening outward onto my parking space and claims she has a right to access,I have asked her to turn her gate around to open onto her property but she refuses,I also have to look at signage advertising her buisness from my living room window,I have asked her to have her customers access through the front of her house and to park on her drive. Do I have any rights in this as in32 years I have been happy in my home and now feel I can't stay .
After installation of a noise monitor at my house, one of the installers went straight to the address I've complained about, whilst the other went to sit in the housing association's vehicle parked outside. The housing association have told me in a letter that both employees went to the address I've complained about, regarding another matter. Does anyone know if this visit from my house straight to the house I've complained about was supposed to happen. Please help.