Your Rights Under Noise & Statutory Nuisance Act 1993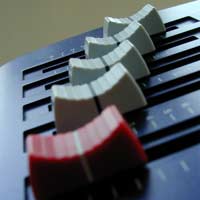 Your rights when it comes to the Noise and Statutory Nuisance Act 1993 work in conjunction with the Environmental Protection Act 1990 and the Noise Act 1996, and when it comes to neighbourhood issues, it is aimed at protecting those who wish to make a complaint about excessive noise that is affecting their quality of life.
How Does It Differ From The Noise Act 1996?
Many aspects of the Noise and Statutory Nuisance Act 1993 are quite similar to the Noise Act 1996 in terms of the range of powers the courts have in issuing fines and other punishments to offenders. Where it differs slightly is in terms of how your Environment Health Department goes about establishing whether or not the noise levels represent a 'statutory nuisance'.
What Constitutes A 'Statutory Nuisance'?
The legislation states that the noise which is the cause of the complaint must be (or is likely to be) either detrimental to a person's health and/or it is interfering (or is likely to interfere) with a person's own enjoyment of their own property and land.
Your Local Authority's Responsibility
Before complaining to your local authority environmental health department, you should consider contacting your neighbour to try and discuss the problem. We have produced two templates: an informal note and a more formal letter, which you can use if you'd rather write a note, or talking has proved unsuccessful. Take a look at the
templates here
.
It is your local authority's responsibility, usually via an Environmental Health Officer, to investigate any complaints about noise emanating from the following:
Buildings (including domestic residences)
Land (such as construction sites, farms, domestic gardens, parks and nearby fields)
Vehicles (but not general traffic noise)
Machinery (such as equipment used in construction, road repairs and other outdoor sound equipment)
It is then up to the judgement of the Environmental Health Officer to determine whether or not the noise does represent a 'statutory nuisance'. Within the Noise Act 1996 and the Environmental Protection Act 1990, the officer has the power to take further action in terms of issuing abatement notices and to proceed through the courts where necessary (possible action that can be taken is outlined in the Noise Act 1996 article which is also available on here on this website).
What if the Officer Disagrees?
If you feel you are being plagued by noise that represents a statutory nuisance but the officer doesn't agree with you, then you do have the right to challenge that decision. You would need to find out how you would go about making a formal complaint from your local authority, and go down that route first of all. If that's not successful, you can write to the Chief Executive of your local authority and try to enlist the help of your local councillor.
If, having done all that, the situation has still not been resolved, you can ask the independent Local Government Ombudsman to look into the matter. They will ensure whether or not all of the correct procedures have been followed through to the letter by the local authority in terms of what is set out in the legislation.
If the Ombudsman still comes down on the side of the local authority, however, (although they are independent so they may well determine that you DO have a valid case) you can still take the issue further by taking your case directly to a magistrate's court. Nevertheless, the court would need to be convinced that your complaint does amount to a 'statutory nuisance' for any further action to be taken.
As with all neighbourhood 'noise related' problems, wherever it's possible and reasonable to do so, you should try to resolve matters directly with the person(s) responsible for causing the noise nuisance first. Quite often, you'll find that they weren't aware that they were causing a nuisance in the first place, and will be happy to reduce or eliminate the noise so that peace can be restored.
On the other hand, if you have tried that method and failed, you should have no hesitation in calling your local Environment Health Department (but not the police) and let them use the powers of the law to try to resolve the matter.
You might also like...
Neighbours playing Base beat music 24 hours a day since 25 March. Environmental Health Officer as their machine didn't pick up noise says there is no statutory nuisance. It us stopping me sleeping the boom resonates all around our house.They have an ASBO for causing damage there have been threats and stuff thrown in our garden. As my husband has a sleep apnoea machine he can sleep I am getting 3 hours max if that. I can't concentrate can hear it above TV it is deliberate they have told us to move. We have no evidence of the abuse so Police won't help. Council officer says he has no experience of Low Frequency Noise if that officers visiting out of hours can't hear it even though we both can. In summary it is affecting our health and well being and we can't enjoy the house. Go out into the garden they don't like us doing that either. Please can someone help?
Liss
- 13-Sep-20 @ 2:48 AM
We have been suffering unimaginable noise, antisocial behaviour, harassment and criminal damage from tenants who are moved into the flat above ours. They have a landlord, Blacknoll Limited and they have repeated refused to do anything about it and quote "as long as they pay the rent, I don't care what they do." this issue with 3 seperate tenants has been going on for the past 7 years. We are unable to move. So we have to endure sleepless nights and aggressive behaviour. We have been in contact with the landlord of that flat, the property manager, Dorset police, environmental health, local Weymouth councillors, Dorset Council, Housing standards, social services, citizens advice and Richard Drax MP. Every single one has ignored this. Our lives are miserable and we don't know what to do.
Benka30
- 12-Sep-20 @ 2:48 PM
Please tell me that the stream of motorbikes that make deafening noise and force me to shut my windowseven in extremely hot weather, are illegal. THERE MUST SURELY BE a limit on permitted decibels. This is louder than airoplales on the flightpath by a long way. I can't take it any more.
Mary - Anne
- 22-Aug-20 @ 5:50 PM
We are getting bother from Ben Miller of 5a The Nook Whitley Bay, Ne25 8rs. Loud music, Dope use, Subletting, Verbal Abuse Everytime we go out, old c and old b. Clearly targeting elderly vunerable, harassment, Intimidation, hate crime.
Ron
- 18-Aug-20 @ 7:08 PM
We are getting loud music from upstairs flat Drug use, Subletting, Verbal Abuse, old c and old b he is clearly targeting elderly and vunerable
Ron
- 18-Aug-20 @ 7:04 PM
My immediate neighbour most days and weeks is in his garden causing so much noise that I'm unable to be in my garden as noise is so intrusive and stressful. He uses machinery to deal with metal inc a large metal filer, a metal elec plain, welding etc. He has a rack of metal pipes. Clangs, bangs them on the ground. He lives in the garden, never goes out. I have no peace and noise travels to front of my house. I have called my council for advice. I can report it and they can investigate what he is doing and the machinery. However, if this falls under DIY I won't have a case and I then will have alot of difficulty selling my house as the moment you log a complaint (first call to council to contact neighbour) it goes on their system and you have to declare it to solicitors to sell your property. I cant help think the Council would conclude its DIY and noise is allowed even though machinery is excruciatingly loud. I feel really miserable and upset putting up with noise as I can't relax. I work at home which is beside the point as my weekends are ruined at home. I've talked to neighbour before lockdown and he has a no care attitude and said I can go to police if I'm not happy. I told him the police would not help and if that's the way he wants to be I would go to someone else as I know it's not a case for the police. Does anyone please have any advice? I don't want to move and I've spent alot on my property to settle. My neighbour only moved in 1.5 yrs ago and caused same noise during the winter (No idea what they were doing) and all last summer doing their garden out but that was acceptable. Thanks
Garden hell
- 16-Aug-20 @ 1:08 PM
Hi I need advice so bad! So every morning at 5/5:30 (Monday - Friday) We have this person, he's not a neighbour but he lives only a road away from us and has to pass us to get onto the main road to go where ever he is going, However he rides a bike and constantly revs and revs and revs until he is out on the main road, but it doesn't sound like normal reving it does sound more powerful and that being said it's so loud! At 5 in the morning it's really getting to us all now I have 2 little girls who constantly get woken up by it! And my eldest comes in and says she's scared of the noise because it's so loud and so horrible! Any advice?
Whatmatters?
- 16-Aug-20 @ 9:56 AM
I live in a bloke facing a small patio in a small studio and opening the windows mean a to listen your neighbours breathing amplified. There is s a couple with a todler now that since the todler was born 1 year ago, it hasn't been one day and night that the todler hasn't stop screaming. Kids are kids is the answer I received from everywhere, This kids screaming isn't normal and neither is the lenth of hours they keep him indoors in such small space. Todker can start screaming at 4 am or 6 am trough the day till late for hours. It has affected my health to the point of failing work and not wanting to go to my flat. The neighbours do not shut the windows , and leave the noise to reach everyone with no consideration day in , day out. Amongh other neighbours who don't seems to need to work early and also stay up late into the night talking loud, I have a suffer from severe sleep depravation and I am going to get a nervous break down During the hottest months in UK, I had to be the one with winsowna shut to minimize the noise while my flat was at 36 degrees. They should be the ones closing the wondows but all I hear is that kids are kids. Feeling suicidal
Maria Martinez Ugart
- 15-Aug-20 @ 12:47 PM
Our lovely neighbours have made the garage into a gym as you can imagine the loud pumping music and machine noise is horrendous! Also all there mates coming to use the home gym due to lockdown Can anything be done
Nike30
- 15-Aug-20 @ 10:15 AM
Hi Last October a tenant moved into a ground floor flat with a baby grand piano which she plays loudly every day for two hours plus in the morning and two hours plus late afternoon. We have asked her to play once a day morning or afternoon, however she says you cant dictate when i play and suggests we wear ear plugs in our own flats. The owner of the flat has do e very little nor has the letting agents.I am part of the owners however we have contacted our solicitor however our lesse is ambigious.We have now contacted Environmental Health. Anyone had any dealing with EH or solutions ?
Cuddles
- 14-Aug-20 @ 2:58 AM
Similar situation to Leigh below, been working from home since mid-March and to begin with it was quite peaceful. Since May, it's been dreadful for noise. Not sure if it's furloughed people, unemployed people or students, but there's loud talking from outside and from rooms. Some people playing music as well virtually every day. I live across from them in a different block but still very distracting. Can't imagine what it's like to live right next to them. Sometimes they even come outside to blast their music! Luckily I can put earphones in and work but can't imagine other people if they need to be in the phone or in Zoom calls. Such a nice set of apartments for over 2 years but it's turned to daily disturbance which can start as early as 10am which is getting ridiculous. The heat definitely isn't helping as I want my windows open but it's way too loud!
Be Quiet
- 11-Aug-20 @ 8:44 PM
I have been working from home since March. I live in a big ex council block of flats and am going INSANE due to the noisy children in my block. Out of 60 flats, only 3 use the communal areas and they let their children run about, scream and leave toys, bikes, a trampoline and now a swimming pool littered over the yard. No one else is free to relax on the grass because they will be subjected to the noise. I have to close all of my windows (in the height of the heatwave) so I can concentrate on my work and not hear the infernal shrieks that can go on for hours and hours. I have now bought a property in a quieter area and CANNOT WAIT to move!
Leigh
- 11-Aug-20 @ 12:05 PM
During the lockdown our new neighbour installed an exterior pump for his indoor swimming pool within a metre of our wall. We now have to keep the doors and windows on that side of the house closed as there is a loud hum from the pump all day. The first night we had to ring and ask him to switch it off as the noise vibrated throughout house and we couldn't sleep. He has now put ita timer to switch off at night. He also has bright exterior lights surrounding his house until midnight every night. He also installed the most hideous large waterfall in his front garden which is so powerful it sounds like bath taps running adding to which his dog barks at every bird or passing car, or even if you open or close a window! Apart from moving have you any advice you can offer whether he has broken any regulations for us to have this pump moved for being in such the close proximity to our house.
Unhappy!
- 10-Aug-20 @ 3:25 PM
@gustybell no your the lame one for thinking making a noise when it isnt necessary is ok and with putting it all in capitals it's clear to tell you not yoy are lame.
Ak88
- 7-Aug-20 @ 2:37 PM
Do any fellow council tenants reading this have problems with neighbouring homeowners making unfair complaints to the council because they are prejudiced against people who live in council houses? They seem to think that they can harass us to their hearts' content and face absolutely no consequences, whilst they attempt to have us evicted if we don't treat them like the Lord of the Manor...or Lord of the effing dance... I sometimes use power tools in my back garden. To begin with, when he complained (which was every time I used them), I was polite and accommodating, but it got too much when he continued with his obsessive ranting about me being a council tenant. Seriously- it's quite normal to occasionally use power tools, yet apparently, if I use them, at all- he feels quite justified in complaining, so I get letters from the council saying that a complaint has been made. My neighbour complains every time I use power tools, sticking his head over the fence and insulting me, trying to dictate when I can use them. He's accused me to the council of running a business when I told him that I was not working at the time. He kept shouting at me that I'm not allowed to run a business from a council house. So incredibly rude and prejudiced. If you're reading this, you know who you are, and what goes around comes around. Just trust me on that. I will not dance to your tune. I will not doff my cap. You make no less noise than I do. And you know it. Life's too short. I hope you feel better soon and find happiness, so that you have better things to do with your time than to try to make my life difficult.
Council Tenant
- 31-Jul-20 @ 4:03 PM
LOUD NOISES REALLY LOUD SHOUTING THEIR MENSTRUATION ATTRACTS BEARS Does this constitute a statutory nuisance ?
BLM
- 31-Jul-20 @ 3:36 PM
My Noise is being censored ! It is valid and important in these exceptional times. To the moderators: Remember : You are Me
HughMerlos
- 31-Jul-20 @ 3:32 PM
@sue I LOVE WINDCHIMES WE LOVE WINDCHIMES IF YOU DON'T LOVE WINDCHIMES YOY ARE LAME
GusTybell
- 31-Jul-20 @ 3:25 PM
There is constant parties going on in our local area, and people are being really drunk and making a loud racket! It also sounds as if they are not socialism rules! If this doesn't stop I will find evidence off who is making the racket and report it to the police! I know why people are talking about a second wave of covid 19, because 1 in ten people are not following rules to keep you save over lockdown!
Charlie
- 30-Jul-20 @ 10:00 PM
We live in a hill There is a Toyota dealership At the bottom of the hill, They moved their jet wash system to essentially directly Under our garden last year. They are now open until 10pm due to Covid hours. The jet washing continues all day and into the evening, sometimes until 9pm.It is so loud in our garden we can't hold a conversation. I've spoken to them they said they would stop at 6.30. It still doesn't stop. Environmental Health have said it's within operating hours so nothing can be done. It's really affecting our mental health now as we can't have Quality outdoor downtime anymore.What else can we do?
Just need to relax
- 30-Jul-20 @ 7:28 PM
I live in a sleepy town Centre and I've lived here for four years with no issue of noise next to a pub. The pub was then shut renovated into a holiday home which occupies five bedrooms six bathrooms a downstairs music studio and a hot tub outside my window. For the past three months during Covid the property has been rented out to 13 to 15 people all from different households the noise level starts from a minimum of 10 pm and goes on till 7 am.This includes the old pub sound system which means you can hear it from all sides of my property and a Jacuzzi that is currently being used through all hours of the night and he is very loud due to its pump system.I have repeatedly explained to the landlord of the property and to the current holidaymakers on every occasion that the law states no excessive noise after 11 pm Monday to Thursday or 12:30 Fridays and Saturdays.But I'm at my wits end now I've reported it to the council who just tell me to log it,I reported it to the local police as it's an unwarranted gathering at this time and again nothing gets done. I'm now on my fifth night of no sleep and having to get up for work at 6 am every day! Someone please help !! the council and the police don't seem to help at all.
Monkey
- 29-Jul-20 @ 1:52 AM
4 yrs 4 mths on, I have endured my elderly n'bour slamming solid wood doors shut, every couple of hours, through the night; loud TV and high base when I arrive home; washing machine on constant spin; banging metal on metal during the early hours and now, he's damaging my fence bit by bit. I've got nowhere with the Local Authority and the Police have drawn a blank due my neighbour saying it's me.
Miss T
- 24-Jul-20 @ 7:16 AM
4 yrs 4 mths on, I have endured my n'bour slamming solid wood doors shut, every couple of hours through the night; loud TV and high base when I arrive home; washing machine on constant spin; banging metal on metal during the early hours and now, he's damaging my fence bit by bit. I've got nowhere with the Local Council and the Police have drawn a blank due my neighbour saying it's me.
Miss T
- 24-Jul-20 @ 7:13 AM
my neighbour has numerous metal wind chimes in her garden which clank and chime day and night. We sleep at the back of the house where our gardensvare and the noise is driving us crazy! We can't open our bedroom window as it makes the noise even louder and double irritating. Its like constant bells grinding in our ears. Total disregard
sue
- 22-Jul-20 @ 11:57 PM
My neighbour has had a large pool installed next to our garden. His teenage kids and their mates are shouting, splashing, swearing, playing water polo (which bangs on our fence) and the usual stuff that rowdy teenagers do. I get it, I have teens myself but what is a 'reasonable' time at night to expect them to quieten down? We thought 9.30pm and agree, that the odd party or function (with polite notice given in advance) is fine. However he disagrees and says that they should be allowed to have fun until 11pm. This is making me see red, I am a key worker and am up early and I think this is completely unreasonable. Am I being unfair? What is the legal situation? I and another neighbour are keeping a diary with evidence to make a complaint to the council if it goes on through the summer.
Needabreak
- 19-Jul-20 @ 6:36 PM
Trying to find outdoor places to practice on Saxophone early evening usually 7 - 8 pm fields back end and beyond out of ear shot (apart from many jolly and the occasional grumpy dog walker) I recently found a brilliant acoustic dry space under a local railway arch with footpath leading away frombehind residential housesto open park land. 4th week a bully burlish man has started to bully intimidate me making verbal threats about my playing there. I only play there once a week or every other week mostly Friday or Saturday early evening. Notably you can often hear BBQ music in gardens and the frequent trains passing. I wonder what rights I have since my playing is so seldom and cannot be considered a serious nuisance. I am thoughtful enough not to stick to same place same day ...now looking for other archway options....But then the dog walkers make me feel it's a safer place. Anyone know or have any suggestions?
SaxSunbeam
- 18-Jul-20 @ 10:26 PM
Hi, I am woken every morning at 6:30am and 7:30am on the weekends by my neighbour above. Sometime at night after 11pm too. They have a shower /bath which has a pump mechanism above my bedroom. After hearing it going on for 10-15 minutes I cannot get back to sleep. I have left a note for the tenants and told the landlord and told the estate agent who found these tenants to contact them but nothing helps. I cannot record the noise on my phone as it's very dull and low grade, almost like a vibration. Ear plugs don't help. I am worried the council will not take it seriously. Is there anything that I can do to strengthen my case?
Sam
- 18-Jul-20 @ 7:16 PM
My neighbour cuts his grass every 3rd day at 7.30 in the morning before he goes to work. Ironically he's usually home before 3 pm each day. I am disabled and suffer with multiple illnesses and he is unapproachable, being very defensive and intimidating. I'm at my wits end
Horsemadant
- 24-Jun-20 @ 7:37 AM
Moved to what seemed a quiet country lane but with travellers further down. Yes it was a gamble I know but we viewed the property several times and all seemed very peaceful. Well....now we are plagued with traveller kids on motorcycles racing past night and day, extremely loud and have no consideration and are abusive. Most people would say told you so and we have only ourselves to blame, true, but when you have a legal right to live there and others who are making the noise should not be there it's very frustrating, to a point my wife cries regularly. Any comments? Apart from told you so?:)
MJC123RED
- 15-Jun-20 @ 10:09 PM
Please some one help me regarding My neighbours.
Karen
- 13-Jun-20 @ 8:00 PM