When Disputes Can Result in Discrimination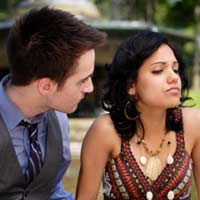 Disputes between neighbours can often be fraught at the best of times but when they cross over the boundary into discrimination, that is unacceptable. The implications are far more serious and can even result in legal action being taken.
When Can a Dispute be Deemed Discriminatory?
Many people often think of race and ethnic origin when considering discrimination, but actions, language or behaviour which is used in an intimidatory and/or demeaning manner to people because of their race, disability, religious beliefs, gender or sexuality can mean that you are breaking the law on discrimination. This can leave you open to criminal charges being made against you.
What Might Constitute Discrimination?
Racially motivated attacks are probably the most common form of discrimination but other things such as inflammatory graffiti, taunts or threats (whether verbal or written) and the denial of services to one particular individual might also constitute illegal behaviour which is against the law. An example might be where a local pub at the end of the street might refuse to let a group of homosexuals or lesbians into their establishment.
What if I Think I'm a Victim of Discrimination by my Neighbours?
First, it's important to point out that even if you might feel socially isolated within your neighbourhood because of one of the reasons given above, that on its own is not sufficient to bring about any kind of legal action. Everybody has the freedom and right to choose who they speak to and become friends with, and it's only if you are the
Victim Of Harassment
that you can consider further action.
What Action Might I be Able to Take?
Ultimately, you might have a case to proceed with which might include reporting the matter to the police and even taking a person to court. It is your local authority's legal obligation to ensure that discrimination within any community is eradicated when it comes to citizen protection, and this is true whether you rent a council property or simply own a property within the district. In some instances, you might decide that
Getting The Police And Courts Involved
is not merited for a particular issue.
However, other action you can take in terms of approaching your local authority might be to seek compensation, receive an apology, or gain access to a service to which you might have initially been denied. You may also try to influence the local authority so that they might be able to change certain policies to ensure that the same issue does not arise in the future.
Proving that the Dispute was Due to Discrimination
It's often quite difficult to prove cases of discrimination but things that may help you include:
Keeping Notes on places, dates and times and the nature of the perceived discriminatory action.
Keep hold of any letters, emails and any other forms of written correspondence and communication that might back up your case.
Try to enlist the help of other people who might be prepared to act as a witness for you if the issue ultimately went to court.
Where Can I Seek Advice?
In October 2007, the Commission for Racial Equality, the Disability Rights Commission and the Equal Opportunities Commission all merged into what's become the new Equality and Human Rights Commission and you should contact this organisation if appropriate. Alternatively, speak to your local authority and, in serious instances, do not hesitate in calling the police.
You might also like...
I need some serious help. I'm the only hispanic in my neighborhood, people are starting to lie on me. The landlord is a sweet man who's just caught in the middle. Help.
Irritated af
- 22-Dec-16 @ 12:05 AM
I moved into my new bungalow about 18 months ago now and while I was mining the neighbours on one side were erecting a fence but it was also noted that they have 3 conifer trees which are at least 30 foot high I didn't take much notice to the position of the concrete posts at the as a disabled Gay guy it was hard enough to move,  but it soon became apparent that the son of the next door nieghbour in question has an issue with me even tho I've never spoken to him or met him face to face but he seems for have the opinion that it's his God given right to park in front of my property with his works van now I believe that legally I have no legal to stand on as it's not a dropped kerb, and it could therefore be seen as nothing but, here's the crunch even tho they have ample space of there drive he still insists on parking it there and if I had left my own vehicle there he would huff n Puff and although nothing was ever addressed direct at me I would hear him on the phone or to parents about my vehicle and as verified by a number of neighbours as soon as I moved my car he would be straight out and move his van, this was even more apparent when his parents went away and took the caravan off the drive and there was space for at least 4 cars and one in the garage but he still deliberately parked outside my property which was raised by at least 2 of my neighbours who made comment that it was an obvious ploy and intended for me directly now as I've said we've never had any conversations so the only reason I can surmise is that its an issue related to my sexuality. As a disabled guy I have to have carers, friends and my parents come over and spend a great deal of time to help take care of me and they end up having to park 40/50 feet if not more from my home. I tried to put some cones to stop people from parking there but they magically disappeared 1st one and then about a week later on a Saturday night just as I was arriving home at approx 22.30 there was someone about to pick up the remaining cone he was unaware as my car is electric that I was right along side as he bent forward and I scared the crap out of by simply saying "I suggest you leave that where it is" I carried on past him to reverse up my drive and he was shouting his mouth off bit I had no clue what he was saying as I had put my window up I then realised that he was with the son of said nieghbour and 3 other friends who were stood on the corner of his parents drive, I can only think this was meant to intimate me, they were then joined by another who came running down the road acting the fool. At this point I was about to get out my car and expecting more vocal confrontation I got my phone ready to voice record with my car door open the interior light came on and as soon as they saw it the ran away like school children. Further to the conifer trees, when they erected a new fence which the posts were done while the property was empty, they must have used a lump hammer and smash
Surealunreal
- 22-Nov-16 @ 9:42 PM
Ever since i moved house last year we have had nothing but complaints to the council it started with the next door neighbour making up an outright lie about my partner saying that he swore at her in the street and blocked her drive with the removal van and apparently refuse to move it ,it was a damn lie my partner had never even seen the woman at that point we were devastated how someone would make up such nasty lies ,but what really gets to me is she has spread horrible things about us to other nieghbours so another nieghbour is constantly phoning the council saying we are an abusive family and its worse when my kids are playing outside ive had to keep the kids in as much as possible because they even shout things to the kids they stand at the bottom of the garden watching as soon as they hear someone open our back door they are theyre there whether we are putting rubbish out or if the kids are outside they are watching i hate living here ive never had this sort of thing anywhere else ive lived we are a big family but my kids are not bad mouthed or horrible its wrong that we are getting complained about when its these 2 sets of nieghbòurs who have taken a disliking to us they just want us evicted and them standing in the garden watching everything we do is to provoke an arguement so they can go to the council.
Kelly
- 21-Oct-16 @ 1:29 PM
every since I stopped taking my neighbor kid to SCHOOL.I have been harassed please help me I have two minors
Big Mama
- 9-Mar-16 @ 7:52 PM
frustrated- Your Question:
I have people who live down my street who just dump old furniture not just in the very small front garden but also out on the pavement. God only knows where they get said furniture as it it far more than one person can own and I do ring the council regularly to have these removed. I would like to know what the law actually is regarding this as to my mind it is actually a type of fly tipping and is not only bringing the area down but is a hazard to elderly. blind or mums with small children and prams. I would be grateful for any advice as this is a continuing problem in my street.I take pride in where I live and the council do not seem to deal with this.thanks
---
Our Response:
Your council refuse department should deal with these fly tipping issues. If you have not been getting a satisfactory response from the council, it might be worth contacting your local councillor or MP for additional support.
ProblemNeighbours
- 18-Nov-15 @ 12:02 PM
I have people who live down my street who just dump old furniture not just in the very small front garden but also out on the pavement. God only knows where they get said furniture as it it far more than one person can own and I do ring the council regularly to have these removed.I would like to know what the law actually is regarding this as to my mind it is actually a type of fly tipping and is not only bringing the area down but is a hazard to elderly. blind or mums with small children and prams. I would be grateful for any advice as this is a continuing problem in my street. I take pride in where I live and the council do not seem to deal with this. thanks
frustrated
- 15-Nov-15 @ 5:03 PM
My neighbor is discriminating for being disabled as she isa nhs nurse she should know better as she is making me more and more depressed
Dave
- 28-May-15 @ 4:24 PM
My husband had a previous marriage and his wife left him because they had a fight and he hit her. We started going out together and he asked me to marry him when he was free.During the wait I had a child and he was delighted.I became pregnant again and had another child within a year. We married in 1967.On our first holiday together with the children at ButlinsI accidentally touched him while he was sleeping and he hit me.He drank too much beer every evening and this made him difficult.We moved to Rome in 1973.His drinking started when he left work up until midnight.Every morning he took aspirin or alkaseltzer to make him feel better.If I said anything he tried to hit me.To keep him at bayi would yell in the hope that my American neighbour would call the carabinieri.I explained the situation to her and she said if a man hit his wife, the wife deserved it.I managed to get a job in the United Nations and went to work every morning and slept in the Hobby Room to keep my marriage together.My neighbour asked me for gifts and lifts for her and her husband and children. I became her driver. One evening she told me I had to take her home before I stopped at the grocery store so I did but I stopped giving her lifts and changed my hours and routes.My husband had a stroke in 1998 but said it was influenza and refused to see a doctor.He fell and broke his hip and in October 2008 he fell and broke his leg.He was also suffering from Parkinson's but we didn't know.After 8 months in hospital I had to bring him home but it was impossible and expensive to look after him at home so my sister, who directs a Care Home said bring him here in the UK.I chartered a plane from SwissAir to fly us from Ciampino to Cardiff.When we reached Cardiff he was admitted to hospital for 24 hours to check his health and medicines he was taking.The doctors were appalled and said he was being kept alive when he was suffering so much and gave him morphine later in the evening.Sometime during the early morning he died.When I returned to Italy my American neighbour wrote me a letter asking me to forgive her for having left me to go through all that on my own. I couldn't forgive her. She never stopped complaining about me. She pretended she was going away for two weeks when she was actually staying with a friend a mile away.She told everyone I never stopped complaining.My husband never told anyone he was sick, he always said he was well.Now five years on, this woman is doing everything she can to make me leave Italy.She's is setting up people against me.She tells everyone that I scream and shout.My daughter had called the carabinieri in 1986 after which my husband had toldme that he would never try to hit me again, he didn't want to lose me.So we did have some goodyears from 1986 together when we travelled.My big problem now, after all that when I had actually done a good thing keeping my family together and was happy for th
Snip
- 7-Mar-15 @ 9:48 AM
When I moved to my new council flat I was transgendered and struggling with isolation and harassment from strangers pretty much everywhere.I had been made homeless because of my gender identity.As a result of death threats, personal attacks and all kinds of other behaviour I decided not to transition and returned to my birth gender. My neighbour is older than I am and she took an instant dislike to me on multiple levels: firstly that I was trans, secondly that I was young, thirdly that I didn't have employment at that time and probably many other reasons.I'm as quiet as they come and keep myself to myself; but this lady clearly wants me out.She ignores my friendly advances and slams the door if I say hello to her.I got a letter this morning from the council to say I've been making excessive noises.It hurts to think that someone I barely know, will make stuff up about me just to get me out of her neighbourhood.There have been times when I've tried to make contact with her, to say hi or the weather's nice or things like that, but she never responds to me.Instead she goes to the other elderly neighbours to talk about me (this has been reported to me).Why are some people just so cold towards others?If she doesn't want to talk to me, how can I hope to resolve the bad feelings she has towards me.For the record I do not hate her, she's not a friend, but I don't want a bad neighbour relationship so I do want to help.She's now regularly making accusations about my excessive noise (which is a complete fabrication), so it's clear she doesn't approve of my staying here.
Fluffy Dice
- 27-Feb-14 @ 1:33 PM
i feel very stress i swore at a neighbour she got the police and i was charged with arrassment i am a pensoerand i want to no will they throw me out i have never done enything like this
The local Authority forced me to remove a bolt lock on my back garden gate which they said caused problems for the cleansing department to empty my bins. Which was not the case. Now my neighbour has erected a gate with a chain and padlock preventing the council from emptying my bins. I am totally blind with mobility problems. Theyare clearly discriminating against me.