Your Rights Under the Access to Neighbouring Land Act 1992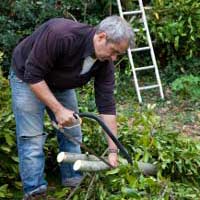 For the most part, you should rarely have to concern yourself with this Act if you have a decent relationship with your neighbours. From time to time, each and every one of us will have to repair or replace things on our property which might require ourselves or workers carrying out work on our behalf to gain access to our neighbour's land in order to resolve the problem.
Generally, it's a simple matter of letting your neighbour know what work you're intending to carry out and to ask their permission if you can Gain Access Their Land and in order to conduct the work and to arrange a suitable time. Nevertheless, disputes can arise or you might just not get on with your neighbour, and both of these issues can make it difficult to carry out the work.
However, the Access to Neighbouring Land Act 1992 can facilitate matters in some cases, if you need to resort to a more formal solution. Therefore, it's good to know your rights with regard to this matter, what the Act covers and, often more crucially, what it doesn't.
Your Rights
In order to grant an access order the court must be convinced that the reasons you need to gain access to a neighbour's land, if they have been flatly refused permission, are valid as contained within the Act. Valid reasons for granting an access order would include:
The maintenance, renovation or repair of a property (or parts of it) in order to preserve it
The clearing or repair of any sewers, drains, cables or pipes
The removal or filling in of a ditch
The felling of a tree, plant or hedge (or parts of it) which have died, become diseased or which have become insecurely rooted and unstable which is likely to pose a danger
The basic interpretation of the law here is that the work must relate to the 'preservation' of an existing structure as opposed to granting permission to gain access to a neighbour's land in order to make it easier to construct a new development, such as a new conservatory or extension.
Therefore, even if you have been granted planning permission for a 'new build', this does NOT mean that you can automatically gain access to a neighbour's land if parts of the work need to be carried out from their side of the Boundary Line. That is not covered by the Act and any such work in this instance would have to be agreed to by both you and your neighbours themselves.
Exceptions To Granting Access
In some cases, the courts can refuse to grant an access order if they decide that in doing so, it could cause severe hardship to your neighbour or land owner, or that it would significantly reduce their capacity for enjoying their own land.
If an access order is agreed to by the courts, it must then specify exactly the work which needs to be carried out, the date work will commence and the date it must be completed by. Obviously, if the date is not suitable to your neighbour, they can request an alternative date. It would also be your responsibility to pay any compensation to the landowner, i.e. your neighbour, should they incur any financial loss, or put right any incidental damage that might result to their land or property as a result of the work you're having carried out.
You might also like...
My neibours garden wall has abig crack and is abouf yo fall what are my right
Sham
- 19-Sep-19 @ 10:56 AM
I own my property, my neighbours property is council, my neighbour had took my fence down from the boundary line about 5 years ago, we were both paying half towards a new fence until recently it has come to our attention that this council tenant wants to keep our land, and is not letting us access our property to put the new fence up ( which we are now paying for in full) as we are invading their privacy is this legal
Ken
- 17-Sep-19 @ 9:09 AM
do my neighbours have a right to cut back my trees 3ft from the boundary
pandy
- 17-Sep-19 @ 7:57 AM
our neighbour has been on to our property whilst we have been away and cut our tree branches back 3 ft from his wall. is this within his rights'
pandy
- 17-Sep-19 @ 7:48 AM
my neighbour has cut down our trees and been on to our property to paint a wall without telling us
pandy
- 17-Sep-19 @ 7:46 AM
We live in a mid terrace house.The neighbour will not allow us access to do a roof repair.We can't get to our roof as we have a conservatory in the way and can only access the roof from the neighbours property.Despite advising them that the work needs to be done, they refuse us access.What are our rights?
Chookie
- 8-Sep-19 @ 1:18 PM
If my neighbours are Tenants, is it they or their Housing Association that can/should give/agree reasonable access to enable me to carry out essential repairs.
Dobbin
- 29-Aug-19 @ 3:40 PM
Part of the driveway is cummnal and owned by myself and two other properties. Another house, who have noownership of this communal drive regularly access it to put out their bins on this property via a gate from their garden.I do not want them to access my property. What are my rights and can I deliver them a letter stating it is trespass and refrain from accessing the drive.
Dave
- 18-Aug-19 @ 9:45 AM
We have a gate at the bottom of our garden that enters the village green owned by a trust. This has multiple public access points and many of the properties that back onto it also have gates. We have been informed that the trust are going to erect a fence up against our existing fence to show the boundary to the field. The new fence will be lower than ours and the trust say it must be done before they lease the land to the parish council. Is this necessary on their behalf and if do so I have the right to be able to access the field due having a gate for a long period of time?
Homer
- 16-Aug-19 @ 7:17 AM
Our neighbours are building an horrendous extension that is going to spoil my enjoyment of my sunny patio in the evenings. Their builders have been a nightmare playing a loud radio despite being told I am very sensitive to that kind of noise following a brain injury. They have also been onto our property without consent and their scaffolding is pushing against our fence. At some stage they plan to apply rendering to the wall adjacent to our property and will need to access our land to do this. I intend to make them grovel for this permission after the way I have been treated and I need to know my legal rights as the chief builder is a bully. The work will just involve tarting up the old wall so it does not constitute a repair or necessary renovation but neither is it part of their extension. What rights do I have ?
Stevie
- 8-Aug-19 @ 12:11 PM
I own a property (freehold) within the grounds of a resort and i.a.w the deeds they owners of the resort have to provide me with access to the property by use of a road and pathways and in the deeds it states the road should be a minimum of 18ft wide (why I do not know). However the road have fallen into disrepair and now has multiple pot holes and in some areas is overgrown with vegetation reducing the width and making it impossible to see the edge or curb. I have requested the resort repair and maintain the road but they have refused to do so, what is my best course of action to get the road repiared
Mark
- 31-Jul-19 @ 8:06 AM
I have worked in a Learning Disabled home since 2011 around the back of the house was a garage that was turned into an office and there are two parking spaces which we have always used as our clients cannot walk that far. We have to gain access to the back by utilising somebody else's driveway. Today I decided to cut the brambles away from the office windows. I didn't ask permission (to be honest I didn't really think about it) it wasn't done as a malicious act just so that we could open the windows. The gentleman who owns the drive now (who has recently purchased his property and has made it quite clear all along that he doesn't want us to park there) has gone absolutely nuts ringing the door bell at the Learning Disabledhome shouting and screaming at staff upsetting the clients and because he did not get a reaction he blocked the driveway and states that he will be doing this till further notice is there anything i can do about this given that our clients are unable to walk far.
paddywack
- 22-Jul-19 @ 7:57 PM
I have recently constructed an outbuilding at the back of my garden. I need access to my neighbors garden to finish painting the side of the wall. I also need to replace the boundary fence (which is my responsibility) so i need access to his garden to do this as well. My neighbor has refused to give me access. He is citing that his garden was damaged during the build when the plasterers had access to his garden. This is a false accusation, no trees or plants were damaged by the builders. After asking repeatedly in writing to give me access he has cited the neighborhood act and wants 1500 to give me access for emotional distress. It sounds a lot like blackmail to me.
lee
- 16-Jul-19 @ 1:30 PM
There are private flats next door to me, they have 14ft for trees along my driveway.They won't allow their gardeners to cut back the trees ,I payed to get it done and found a boundary fence . The council will put up a fence but they will have to bring my driveway in a bit ,my driveway is narrow as it is . The trees coming through the fence have already damaged my car. The only way to keep my width in driveway is to take down old fence remove all the debris that is between the fence and trees so new fence could go right on boundary line . I am a council tenant and they are not much help very thick branches are bending into my garden they have broken the old fence ,can I cut these from the bottom
Rose
- 15-Jul-19 @ 8:44 PM
I live on end terrace and have a garden and garage that is accessed by a small lane which separates my house from a care home type place.I received a letter saying that they were going to put up scaffolding which would close the lane for 12 weeks. This will prevent me from opening my garden gates or garage where I park my cars, being able to take my bins out or more importantly allow access for the removal trucks coming in August when I move home! Do I have any legal right to have them defer the works until I have completed my house sale or to be able to access my own property?
rugbymad
- 21-Jun-19 @ 5:11 PM
I live in an end of terraced house with no side access. The current neighbours next door want to sell off the plot to erect a house which would stand a metre away from our side wall which would make it impossible to maintain unless we have access to neighbours land. Is it possible to insist on a right of easement/access to their land for maintenance be formally written into the new property's deeds?
Wilts
- 9-Jun-19 @ 3:49 PM
I live in and terrace house and have done for the last 3 years, we have a leats got a long with our neighbours, but she has previously moved homes. In act of this we now have new neighbours, which will be accessing our property grounds in order to access gas and electric box, which is on a pay as you go metre, so will be accessed more often than usual. My living room window is straight next to their metre & I feel this is a privacy issue, having a stranger stood eye level looking through my window. Is there anything I can do about this? The property is also a private rented property.
SamCross
- 22-May-19 @ 6:06 PM
We have a willow tree in our garden. Since we have moved into the house- our neighbours have been problematic- Once they cut our willow tree nearly into half coming 2 feet into our boundary- claiming they were doing overhanging branches only. We have a stone wall separating us which belongs to them Now they are saying that the willow tree is damaging their wall and they expect us to repair the wall. The willow tree trunkis about 2 feet away- there are no obvious roots pushing the wall and they have already cut the tree in half- so there are no overhanging branches. Where do we stand legally. Please advice.
holmes
- 21-May-19 @ 10:36 PM
My neighbour's large tree trunk has grown into our side of the garden in the past 45 years by one foot. Although he cut the tree down because it died, he left the 8foot tall trunk standing. He's being very uncooperative and he will not remove the ugly tree trunk. What can we do as it has already knocked down our fence?
George
- 19-May-19 @ 4:52 PM
Built a extension in my terrace house all built from my side , when it has come to painting the side that my neighbour looks onto they refuse us access to render and paint. All planning permission passed and no objections but we can't finish our plans due to neighbor not letting us in there back.
Jessy
- 17-May-19 @ 11:22 AM
A party wall on our garden flat is being pushed off it's foundation and into our garden. The wall is a 9 inch solid brick party fence wall and it is the expanding root balls of shrubs that have split the wall off it's foundations by some 9 inches - pushing the wall off line and into our garden. The neighbour has also built a raised patio area next to the party wall at the bottom of our garden and due to this they are invading our privacy by overlooking us - a 2 metre fence would not cure this overlooking and would need to be higher than allowed. The settlement of the raised areas in conjunction with the expanding root balls is what has pushed the wall off it's foundation. The wall is also dangerous as it vibrates when pushed and so is in danger of falling over. Our neighbours in our house (7 flats) say that the party wall is for us to pay as it was agreed by a vote at a shareholder meeting but has not been incorporated into the schedules of the leases nor communicated during the conveyance. Do the schedules of the lease stand and should we insist that the neighbour repairs the wall damaged by her shrubs and raised areas that are built tight up to the party wall when a 50mm expansion joint should have been used between the earth and party wall. The way in which the brick patio is laid right up to the wall is surely evidence of their negligence? Can we claim on their insurance policy for buildings insurance?
Mike
- 27-Apr-19 @ 3:28 PM
My neighbour is building another house on land next to ours. They've told us the drains will be blocked for a half day while they do some instalation work for their drain access for the new build. Is this acceptable or can I stop them from temporarily blocking our drains off?
Andy
- 23-Apr-19 @ 4:08 PM
I erected a fence at the rear of my property which my neighbours hate. It is 1m high with a latch and a lock to prevent a child accessing the mooring within a meter of my back. They have issued me with a court order demanding that I remove access to their property in the middle of the fence as the deeds back in 1987 indicate the only access to the rear of their property is at the side with the other neighbour. There was no fence at the bottom and access was always available since the property was built. They say this is hearsay. There is an original fence down both sides of my property which shows there has not been access there and that it has always been accessed from the bottom where there is a walkway which my neighbours have to maintain. Can anybody advise please.
LizzyJ
- 17-Apr-19 @ 9:16 AM
We own our terraced property and are having our garden landscaped.Access through land at back by neighbour verbally agreed but with work half finished they are demanding £250 to continue access.Only one more day access is needed.They are Council tenants and are refusing to negotiate on price.Are they within rights to act in this manner?
Eddie
- 11-Apr-19 @ 12:21 PM
I live in a joint freehold property, I live on the ground floor, my neighbour lives on the frist floor, he has access to the loft which is not to his demised, I would like to put an arile wire through the loftmy arile is in front of the building, the arile wire would go through to the back of the building so that I could watch TV, my neighbour is refusing, I have spoken to my neighbour and his solicitor regarding access, they are refusing, I am worried about the cost, I have spoke mn to his solicitor regarding access to land but continue to refuse
Jacj
- 10-Apr-19 @ 12:14 PM
I own a property and the brick wall to the leftof the property is badly damaged /cracked and ready to fall down which is 6 feet high and nearly 40 feet long this wall backs onto a set of 12 council rented garages and if falls down could be very dangerous does the council have the responsibility to repair and rebuild this wall or is it my responsibility to make good the wall which was built on my perimeter when originally built in 1966 thank you
chene
- 8-Apr-19 @ 1:54 PM
Hi We moved into a property 4 years ago that had an pre existing extension at the rear of the property that extended beyond the original slope of the roof into the airspace. The roof on this extension has been found to be unfit for purpose as the slope is too flat for the current slate roof to prevent water coming into the property. The roof now needs replaced (fibreglass).We are the top floor of a two story tenement with a commercial property below. They dispute they have any liability for shared costs for the new roof and are quoting 'any extension that serves only one flat' from the Tenement Management Scheme.I am struggling for a clear definition of this. Of course this roof still covers the commercial property so who has liability here? Thanks
St2oH
- 30-Mar-19 @ 2:50 PM
My local council gave my neighbour permission to build a business and house across my property without consent I objected said neighbour built his house which was not to which was on the plans but still gave him a full completion which his access for both his house and business .I have had to block part of my access to stop the lorries from driving and causing damage to my property and I've have complained about it to the council which they have said it was mismanagement on there behalf but will not do anything about it what action can I take please help
Eddie
- 28-Mar-19 @ 6:08 AM
i live in a private rented property i live in an end terrace house. my neighbour uses there back door so they have to enter my garden to gain access into these witch i do not have a problem with. i have been here over a year now and they have padlocked the double gates so they can not be used but they also have double gates that when they open they come onto my part of the garden but anyway none of that bothers me because they do not use them so because of this i thought i'd get my little girl a play house for her birthday soon as my partner started bringing it into my garden they came outside and started saying we are not allowed to put it up because we are causeonf restriction to there gates even tho there is access as they is 2 single gates aswell as the double gates the problem is they now want to put there car in there back garden witch i don't understand how this is fair as for them to do this my children can't play in the back garden or have toys in there or anything anyway before buying the playhouse i did get in touch with my landlord and they gave me permission to do this as long as they was a gate and a pathway to gain access so this is what i have done and all i am getting is grief from them. sorry for the long post i just need advice and needed to cover everything for people to understand my problem. thank you
What form would I need to get a court order under the 1992 access to neighbours land to carry out repairs to my property.
Dave
- 19-Mar-19 @ 11:46 PM