Your Rights Under the Access to Neighbouring Land Act 1992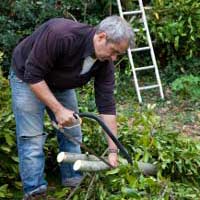 For the most part, you should rarely have to concern yourself with this Act if you have a decent relationship with your neighbours. From time to time, each and every one of us will have to repair or replace things on our property which might require ourselves or workers carrying out work on our behalf to gain access to our neighbour's land in order to resolve the problem.
Generally, it's a simple matter of letting your neighbour know what work you're intending to carry out and to ask their permission if you can Gain Access Their Land and in order to conduct the work and to arrange a suitable time. Nevertheless, disputes can arise or you might just not get on with your neighbour, and both of these issues can make it difficult to carry out the work.
However, the Access to Neighbouring Land Act 1992 can facilitate matters in some cases, if you need to resort to a more formal solution. Therefore, it's good to know your rights with regard to this matter, what the Act covers and, often more crucially, what it doesn't.
Your Rights
In order to grant an access order the court must be convinced that the reasons you need to gain access to a neighbour's land, if they have been flatly refused permission, are valid as contained within the Act. Valid reasons for granting an access order would include:
The maintenance, renovation or repair of a property (or parts of it) in order to preserve it
The clearing or repair of any sewers, drains, cables or pipes
The removal or filling in of a ditch
The felling of a tree, plant or hedge (or parts of it) which have died, become diseased or which have become insecurely rooted and unstable which is likely to pose a danger
The basic interpretation of the law here is that the work must relate to the 'preservation' of an existing structure as opposed to granting permission to gain access to a neighbour's land in order to make it easier to construct a new development, such as a new conservatory or extension.
Therefore, even if you have been granted planning permission for a 'new build', this does NOT mean that you can automatically gain access to a neighbour's land if parts of the work need to be carried out from their side of the Boundary Line. That is not covered by the Act and any such work in this instance would have to be agreed to by both you and your neighbours themselves.
Exceptions To Granting Access
In some cases, the courts can refuse to grant an access order if they decide that in doing so, it could cause severe hardship to your neighbour or land owner, or that it would significantly reduce their capacity for enjoying their own land.
If an access order is agreed to by the courts, it must then specify exactly the work which needs to be carried out, the date work will commence and the date it must be completed by. Obviously, if the date is not suitable to your neighbour, they can request an alternative date. It would also be your responsibility to pay any compensation to the landowner, i.e. your neighbour, should they incur any financial loss, or put right any incidental damage that might result to their land or property as a result of the work you're having carried out.
You might also like...
Hi everyone - Hope someone can help here, fingers crossed, or just offer some sound advice - thank you. The back of our property has a garden fence - behind the fence is a smallgarden and 2 detached flats. On the fence boudary, is a hazel tree which was not planted by either us or the neighbour who lives in the flat. It just grew from seed, that much we do know. The tree has become very tall and its branches very wide & spead - it has busted through our fence - and a stump at its base which we maintain reguarly so that we dont get more branches/off-shoots on our side, is equally casuing damage to the fence. The far end/corner of the fence has completely come away from the main fence rendering it useless so far as tresspassers or anyone with criminal intent is concerned. 2 years ago, we spoke to and invited the neighbour into the garden to show the extent of damage then. He advised he didn't want to cut the tree down but would cut back its high brances so that it was no longer bracing against/bursting through the fence. He was not to be trusted, as weeks passed and he did not carry out what he agreed to do. We cut a few branches back on occasion but the fence is still broken and the tree is getting bigger by the year. Leaf drop in the Autumn months, is a huge job- we have a drain directly beneath it and have no ideas what the roots of this tree are doing. In addition he often forces rubbish behind the fence which has added to its demise. As the fence is in such a state, it has come to a point where we need to get a new fence for our garden - the back of course and a longer side. We have been advised that the tree could be cut back to the boundary and the stump on our side, ground away - the fence will have to be moved for this however and of course, to put in the new fence. Should we approach the neighbour to pay for either the tree maintenance (he has NEVER ever maintained it) and or a partial payment for the new fence - as it is his tree that has broken it down over the years to its current state? Should we say that in order to protect/keep our property safe, we need to remove the tree so that a new fence can be erected? We are not sure how o proceed but know if we leave it much longer, the tree is going to cause further damage to our fence which is just about standing at present with all of its broken/cracked wooden slats. Basically, its on its last legs. As his flat is detached - there are paths on either side with x2 flimsy gates - which we think tresspassers could easily get through and then into our garden. Has anyone had this type of situation to deal with? What did you do in the finnish? Any advice, tips,suggestions would be really helpful, thank you.
Richmond
- 4-Mar-21 @ 1:04 PM
my neighbour has denied me access across my legal right of way fo 14years and now as they have lost their alternative access they now want to use this right of way across my land which they have prevented me from using for over 14 years where do I stand legally
Hi we have a neighbour who has put some kind of tent over his front door covers his garden not attractive its an eye sore he rents I don't know who off we and all the other neighbour's want rid of it what can we do please help thankyou
Mandy
- 28-Feb-21 @ 5:08 PM
My neighbour lives in a council property, at the end of her garden there is a tree that has grown into the clouds. Whenever there are high winds it is blowing and bending. I am concerned that being so high it will fall and damage property/risk to life. Is there anyone I can contact to help? My neighbour said that she had contacted the local ccouncil in the past but they wont cut the tree down. I do not mind if they would cut it to a reasonable height, what do I do? any suggestions?
Ang
- 16-Feb-21 @ 11:49 PM
Hi I have a ground floor flat with front and rear garden. Half house type. Im council. The lady upstairs is leaseholder. Where i live on a corner. Upstairs has to walk out front gate along side of house to access her garden gate as she has the further garden. The previous Tennant in my council flat used to let her come through his garden to gain access to her own garden. Since iv moved inn , iv refused this because iv a dog and want my privacyand sequrity. She has created with thecouncil.Saying she wants access through my garden. Now the council are suggesting to put a fence through my garden to make an alleyway to access her garn. This will cut my garden in halfwhich i disagree with. Iv spent money on paint a verylong side fence and adding a trellis above the fence for sequrity.Iv also have a 6x4 shed which i will loose with all my tools. And a dog kennel. This seems ridiculous as she must of excepted this walk around to access her garden when she bought the flat. Now the council wa t to add an alleyway to her deeds. And cut my garden in half. She is continually causing problems with me. Can you please help.
Ted
- 7-Feb-21 @ 10:19 AM
Hello, can someone help me please? We have out buildings at the bottom of our garden that back out onto a farmers field. Our neighbour has become chummy with the farmer. The farmer has allowed him a chunk of land to extend his garden. No one else has been given this privilege as all our houses back out onto this field. This neighbour as you must be aware by now, we don't get on with. He has put his garden in front of our wall. He has dug out and exposed our foundations to our out buildings. He has taken it upon himself to paint our out building walls. He has drilled into and attached an electrical feed to our wall so he can have lights out in this field. He is abusive and aggressive and the police have been involved.. we are two elderly people who have now become frightened. We want to move, but with him doing all of this to our property does he have the right to adverse possession? Now we bought our house in 1988. He bought his in 2014. The point I'm making, we can't do Maintenance to our walls, and is this going to be a problem if we put our house up for sale as you have to declare if you have problems with neighbours. This is becoming a major issue and very stressful as my husband has been diagnosed with a serious health problem. I'm obviously as the wife and carer trying to protect him, but also trying my best to protect our property. I don't mean to go on, and give a sob story. Is there anyone out there who can help us? Or, give us advice. Thank you for reading.
Broken hearted
- 25-Jan-21 @ 2:35 PM
We have had trouble with our neighbour for the past year, he has been verbally and physically abusive (police involved) has made threats and been fairly intimidating to us 2 women. He now claims that cladding we have had put on the rear of our house has caused a damp problem to a brick wall of their sun room/conservatory, he reckons that it is too close and therefore trapping rainwater which apparently is "seeping through" we have argued the point, provided a builders letter and one from a surveyor stating that this is an unlikely scenario, the damp is more likely to have been caused by blocked guttering etc. He wants to come onto our property to put sealant down the joint between cladding and wall. We don't want him on the property due to the history between us. We also have asked for proof that our cladding is the cause of the damp issue. Under the right of access law, can we refuse him access ?
Chuggie
- 15-Jan-21 @ 11:13 AM
We bought our semi detatched property last year. The end of our property lies on the neighbouring garden. We do not have an access point to undertake repairs or maintenance.We were reassured from the local council during the stages of buying our property that permission would not be a problem to enter the neighbours garden to do any repairs. Twice the neighbours (who are council tenants) have vandalised our property,drilling holes to fix trellis onto our property,hammered nails and recently drilled a fence post on our wall of our property and across our boundary wall which we own. I took my complaint to the local council for a second time about the damage and the refusal to enter the neighbours garden to do repairs. The local council wont grant permission either. So I am very annoyed and I am worried that we will have to take legal action against both parties.
Sugartits
- 24-Dec-20 @ 3:08 PM
Hello, I just move in into my new house and I saw neighbours are using my garden to take a bins out but they can keep them in the front of the house can I do something about It is really anoying when someone is walking in your teritory.
Zuzi
- 16-Dec-20 @ 8:54 PM
We have had shared steps at the back if our property for 40 years that are shared with iur neighbours as they are on his land. For no reason he has stopped us using the steps a d has offered us licence to use his land to get to our garden.Can He do this
Snowy
- 5-Dec-20 @ 6:57 PM
My neighbours put scaffolding up on my property for repairs to their roof which l agreed to, but then l was told that the scaffolding would have to stay so they could use it to take stuff to the back roof. I told them that l need to put scaffolding on my property as l had already had booked my woodburner and chimney to be put in. They agreed to put extra scaffolding on theirs to allow my work to carry on, but have now gone back on there word so having to put a stop to my work. Is there anyway l can ask for their scaffolding down so l can get on with the work that needs to be done to my own property.
Cathy
- 20-Nov-20 @ 6:47 PM
Hi, My 86 year old mother in law owns an end terrace. At the rear left hand side of the house, her wall backs onto another property. A mid terrace. The young couple have installed oil central heating and the tank has been placed up to, but not touching the wall. They have also built a breezed block wall on two sides of the tank. Can we request them to move the oil tank to enable the wall to be rendered. As this is causing damp in the property. This question was asked to the heating engineers when installing the tank and was witnessed by three people, but there may be a problem with the neighbors. I have given them plenty of warning 14/11/2020. That the work will be carried out in the Spring of 2021. What are our rights?
Dave
- 15-Nov-20 @ 5:04 AM
I live on land thst is owned by Network Rail, and we are provided Residents Parking under the deeds of our properties. Last year they tried to force us into a permit scheme, a battle which we won (but always worry will rise again). Yesterday signs went up to say the car park will be closed tomorrow for resurfacing, but we have received no notification of this. This will, it appears, remove our access to our properties for 24 hours, and we have no idea if they will be resurfacing our residents parking area. We have not been asked to move our cars, but the sign states that they will move cars. Are they able to carry out such extensive work outside our properties, and deny said access, without first providing an appropriate level of information/consultation?
Angry and scared
- 12-Nov-20 @ 3:18 AM
I have searched via internet without ringing any local solicitors and it is not clear to me how I can acquire county court access order on my neighbour downstairs to provide us access via their front & rear gardens to our window installers to renew windows for which we have freeholders permission already years ago. I have even tried calling my local citizens advice bureau for advise, but I am unable to reach them over phone as it is always engaged and/or not available, due to current covid-19 situation since March 2020 with no avail or joy. Therefore, could you please advise me, 'How I can acquire via online application to county court submission for Court to grant me an Access Order on our ground floor flat owner & occupier and please advise as to which county court form to use to submit our court application as it is Not at all clear on internet when I google search for it via UK Courts website. It is so frustrating that Gov.UK for County Courts etc is NOT at all user friendly & I can not find the approriate Online Form to use without involving a solicitor as I can not afford to appoint one as I am on Universal Credit due my health condition and unable to work myself. Please help if you can, for I only one to seek your help in trying find the right application court form for access order, as the only option let for me know as the below ground floor owner occupier has verbaly inflicted racial abuse to me as well as my current tenants over this matter whenever I have approached them in person to seek permission to gain access to their gardens for me to maintain & preserve existing building fabric by renewing my 1st floor flat's windows, as a neighbour in person but that has sadly not transpired over the last decade now. As county court access order is the only option Now, but I can not find the right online court application without involving a solicitor.
Ash
- 11-Nov-20 @ 7:13 PM
Now with recent legislation in place since 2018 regards private rentals to have property licence & under local council's scrutiny, our neighbour of ground floor flat having complained to our freeholder regards our tenants cctv, the owner occupant has now recently complained falsely about a plumbing leak from our flat's kitchen & or bathroom area coming through ground floor owner's ceiling of which our plumber/s were refused to assess as our plumber/s called out by me and paid their call out charges could not find any leaks emanating from my 1st floor flat from either of my flat's kitchen or bathroom areas & further from the central heating radiators & its plumbing throughout the flat. However, with repeated complains to council that their ground floor flat ceiling is damaged of which apparently the council have taken photos (of which council have refused to show me and/or my plumbers, so to ascertain where the alleged plumbing leak is coming from our 1st floor flat) and further now, our local council has submitted a court case case for failing to repair the windows given no plumbing leaks found, but council still pursuant under property licencing in the interest of our tenants has filed a court case because our windows in its current state is deemed as in an inhabitable & dangerous state of disrepair. This court case due to covid-19 has been postponed multiple times since March this year to this very date & as such it is all now impacting on my personal health as I can not sleep most nights in not thinking about the court case. I have reached out to the council to assist me in trying to get ground floor owner access to my window installers who I already appointed with holding deposit on their quote accepted now nearly over a year pre the current covid-19 time with no joy. Even the freeholder has turned to deaf ear in trying assist me, so for them to re-iterate my rights of access to maintain my property 1st floor flat as per our respective leasehold conditions that access shall be provided in order to maintain, preserve our existing building elements falling under our lease conditions. Given all this and in view of me coming across the "Access to Neighbouring Land Act 1992 ('the Act')" to obtain an Access Order via County Court to be served on our ground floor flat owner & occupant to give access without me appointing a solicitor as I can not afford one as I am unemployed myself due to my own health & disability due to health condition issues, it is not at all easy.
Ash
- 11-Nov-20 @ 7:11 PM
Hi. We are leaseholders of 1st floor of a late 1990's conversion of mid terrace property with ground floor leaseholder owning front rear gardens. Our 1st floor flat was purchased via buy to let mortgage & it is privately rented out with current tenants for last few years. Our current tenants because of their different race & religion to the single occupant & owner of the ground floor flat has verbally abused our tenants in the past with physical treat at show of a domestic kitchen weapon too, for which the local police cautioned the ground floor occupant and owner & advised our tenants at 1st floor to install CCTV over their flat entrance door with the common lobby in view which they have done so. The ground floor occupant and owner complained to the free holder of both our leasehold flats and freeholder wrote to me, for me to ask my tenants to remove the CCTV installed by my tenants upon strong recommendations from local police & so I wrote back to the freeholder that CCTV will not be removed having explained reasons for installation & the freeholder fell to deaf ears after that. I should point out that years before these subsequent racial abuse and physical threats via domestic kitchen knife to my tenants at 1st floor by the owner & occupant of ground floor, I have tried to seek permission in person more than couple of times over the past ten years time line, with the owner and occupant of ground floor flat, so to enter their ground floor flat's (owned on their leasehold) rear & front gardens via ladder, so to have my painters & decorators to repaint the existing wooden windows and secure the loose putty beading around the single glazing to our 2 bedroom 1st floor flat; of which we were refused on more than couple of times. So, having nearly few years passed with our wooden windows started to and subject to dilapidation, without being protected via us unable to reach, to repaint properly externally, as they are mainly top casement type windows & difficult to reach all around it externally via it's existing style open-able vents, because we are required to maintain in good repair our flat's fabric internally & externally, as per our leasehold conditions & so I sought our written permission to have our 1st floor flat's windows completely renewed as UPVC double glazed windows, to which our freeholder gave me the written permission at a cost charge, for me to process & seek that written permission from our freeholder (with required fee paid via cheque to freeholder). Now unfortunately, to this very day, we still have our windows not attended to & is now beyond a state of disrepair & I can not find that freeholder's permission letter to renew my 1st floor flat's windows from existing single glazed wooden casement windows to new UPVC double glazed, as it is mislaid somewhere; as my filing is not the best or strongest point. Now with recent legislation in place since 2018 regards private rentals to have property licence & under local council's
Ash
- 11-Nov-20 @ 7:01 PM
I have a through tunnel between my neighbour and my house which gives me access to my back garden, the deeds say I have right of passage but my neighbour refuses to give me a key to use it as he owns it, can I force him to give me a key to exercise my right of passage
Dave
- 11-Nov-20 @ 11:22 AM
Advice needed, I recently rebuilt the whole of my rear garden wall and replaced a style that had been there for years but in recent years had crumbled and could not be used as the wall was in such a state of disrepair, in fairness I replaced it as a feature.On the other side of the style is a field owned by a local land owner / Estate, recently the land owner is demanding I block the style, what if any are my rights?
Jebby
- 9-Nov-20 @ 10:27 AM
We are in the process of an extension and need to remove a fence panel between us and our neighbours to allow brick work, we don't need to be in their garden just need extra movement space but they have now denied us from doing this! Is there anything we can do? X
Absc
- 30-Oct-20 @ 6:01 PM
I own a private drive which access to 4 houses on our deeds the houses have right of way with the houses numbers stated on our deeds , one of the houses wants to build a new house in there garden ( now got planning) has the new build got right of access
Andy
- 26-Oct-20 @ 4:12 PM
My neighbours, both police officers, have for two years enjoyed harassing my wife and I. We have already had been visited twice by the local police telling us not to speak or contact them in any way. Our property forms a border with the neighbours and when they recently removed a raised garden wall that was attached to our house I asked to inspect the work to see if they had caused any damage to our house. This was refused outright by the neighbours and they reported me for harassing them. As I cannot inspect our property can I demand that they remove their garden gate that is attached to our house?
Frustrated
- 6-Oct-20 @ 6:19 PM
Hi we have a piece of land next to our shop that has been used as a carpark for at least 20 years, it is our only access to our property at the back. The new landowner has put locked fencing up on that entrance. It has also meant that we are no longer allowed to park there. To access our property is an inconvenience to us,our neighbours and delivieries and bin services. Any advice would be appreciated M.
The rear of my garage is in my neighbours property but requires some serious work. I have taken off the roof to replace with a new one and realised that the wood and guttering on the rear also needs replacing. I have arranged for a replacement in UPVC to be used and it also needs a slight adjustment in the configuration. My neighbour has said i cannot do this. I do not need to access his garden as the roof is off and we can access over the top. Can i legally alter the configuration on my own garage?
Deana
- 5-Oct-20 @ 8:40 AM
My daughters Neighbour has large trees which need cutting down due to them falling into her garden! It has wracked the garden and now it has happened again! She has 2 small children and this is a danger to them! If one of them fell branches or treeon anyone of them it would kill them! The neighbour is not forth coming! Can we claim for damages and can we get him to cut them down please
Shez
- 26-Sep-20 @ 9:29 AM
We live in a detached house but me and my neighbor share the fence wall on the rear of the building. Her garden gate is on the side so to access the side of my wall she needs to open her garden gate for me . I intend to have tap at my back garden but to do that the plumber said because my kitchen is on the left front side of the building it's easier and better to pass the pipe through the rear of my building to the back which will be nicely done . I will need access to the rear of the building to lay the pipe on my wall but will need access because my neighbors garden door is always shut . I told her about my intentions but she doesn't feel okay about it and will not grant me access though it will be on my wall and will not affect her in any way . Please what are my options and what do I do because I really need the tap
My nabour has built an extension to his home and the build now leaves a entry with my footpath , they have had there gas meter moved so access is onto my footpath. I wish to put a gate at the front of the entry footpath as we had a breakin and the footpath was there way in, my nabour has said that no gate is going there on the land that I own. Also there is a manhole drain on the footpath thats not on the deads is new and runs from his property. What can I do about this?
conker
- 1-Sep-20 @ 3:20 PM
There was for many years an alley way at the bottom of my garden which was access to the rear of the houses at the bottom on my garden only. I have a privet hedge growing across the back of my garden but it has been invaded by a plant called a Russian vile. It us very invasive and has to be kept under control. About 11 years ago new neighbour moved into the house at the bottom of the garden and took the land of the alleyway as it was not used by anyone anymore. As he is not keeping the vine under control it is filing my bush up with vine. I did jump over a couple of months ago andcleaned it out but he objected because I didn't let him know or ask him for access. The problemI have now is that he refuses me access to that side of the hedge. Does he have a right to the land or more important does he have theright to refuse entry just to do work on the Russian vine to try to kill it off. ?
Trev
- 26-Aug-20 @ 2:48 PM
Dear Friends At the back of my property is a door leading outside to a small terrace area at the exact level, of my property and the size of it coincides with the walls on each side of m At the back of my property is a door leading outside to a small terrace area at the exact level, of my property and the size of it coincides with the walls on each side of my property. Above me is a neighbour who has a large garden up to which there are steps leading from this small terrace area directly outside mu property which is sunk down from his outside. At some point, the gardens belonged to my property as it is an old cottage dating back about 200 years. About 40 years ago, the land was redeveloped and my neighbours property built above mine and the garden was allocated to that property. My neighbour claims that this small terrace is also his land and I have always believed him, but I am questioning this now especially as I have a door and windows from two rooms which open on to that area. It seems logical that that small outside space be mine and that everything above the steps is his. Also, I regularly need to go out there to clean windows and for general maintenance of my property including the roof. What kind of right of way do I have if he is correct the land is his? Bella
Bell
- 21-Aug-20 @ 6:00 PM
Dear Friends At the back of my property is a door leading outside to a small terrace area at the exact level, of my property and the size of it coincides with the walls on each side of m At the back of my property is a door leading outside to a small terrace area at the exact level, of my property and the size of it coincides with the walls on each side of my property. Above me is a neighbour who has a large garden up to which there are steps leading from this small terrace area directly outside mu property which is sunk down from his outside. At some point, the gardens belonged to my property as it is an old cottage dating back about 200 years. About 40 years ago, the land was redeveloped and my neighbours property built above mine and the garden was allocated to that property. My neighbour claims that this small terrace is also his land and I have always believed him, but I am questioning this now especially as I have a door and windows from two rooms which open on to that area. It seems logical that that small outside space be mine and that everything above the steps is his. Also, I regularly need to go out there to clean windows and for general maintenance of my property including the roof. What kind of right of way do I have if he is correct the land is his? Bella
Bell
- 21-Aug-20 @ 12:52 PM
I live in a flat where my neighbour has a front and back garden and two doors to enter her property I have a side door only , she thinks that to go through my back garden continually instead of her using her front door is acceptable, I recently put a gate up with my landladies permission and lock it at night as all my garden furniture is out there which has annoyed her and she wants a key do I not have any rights to sit in my own garden without a stream of people coming to see her when she has a perfectly good front door to go through
Woody
- 21-Aug-20 @ 8:41 AM