Your Rights Under the Access to Neighbouring Land Act 1992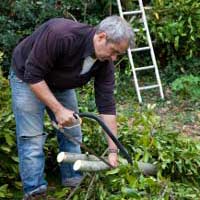 For the most part, you should rarely have to concern yourself with this Act if you have a decent relationship with your neighbours. From time to time, each and every one of us will have to repair or replace things on our property which might require ourselves or workers carrying out work on our behalf to gain access to our neighbour's land in order to resolve the problem.
Generally, it's a simple matter of letting your neighbour know what work you're intending to carry out and to ask their permission if you can Gain Access Their Land and in order to conduct the work and to arrange a suitable time. Nevertheless, disputes can arise or you might just not get on with your neighbour, and both of these issues can make it difficult to carry out the work.
However, the Access to Neighbouring Land Act 1992 can facilitate matters in some cases, if you need to resort to a more formal solution. Therefore, it's good to know your rights with regard to this matter, what the Act covers and, often more crucially, what it doesn't.
Your Rights
In order to grant an access order the court must be convinced that the reasons you need to gain access to a neighbour's land, if they have been flatly refused permission, are valid as contained within the Act. Valid reasons for granting an access order would include:
The maintenance, renovation or repair of a property (or parts of it) in order to preserve it
The clearing or repair of any sewers, drains, cables or pipes
The removal or filling in of a ditch
The felling of a tree, plant or hedge (or parts of it) which have died, become diseased or which have become insecurely rooted and unstable which is likely to pose a danger
The basic interpretation of the law here is that the work must relate to the 'preservation' of an existing structure as opposed to granting permission to gain access to a neighbour's land in order to make it easier to construct a new development, such as a new conservatory or extension.
Therefore, even if you have been granted planning permission for a 'new build', this does NOT mean that you can automatically gain access to a neighbour's land if parts of the work need to be carried out from their side of the Boundary Line. That is not covered by the Act and any such work in this instance would have to be agreed to by both you and your neighbours themselves.
Exceptions To Granting Access
In some cases, the courts can refuse to grant an access order if they decide that in doing so, it could cause severe hardship to your neighbour or land owner, or that it would significantly reduce their capacity for enjoying their own land.
If an access order is agreed to by the courts, it must then specify exactly the work which needs to be carried out, the date work will commence and the date it must be completed by. Obviously, if the date is not suitable to your neighbour, they can request an alternative date. It would also be your responsibility to pay any compensation to the landowner, i.e. your neighbour, should they incur any financial loss, or put right any incidental damage that might result to their land or property as a result of the work you're having carried out.
PROBLEM NEIGHBOURS IS FOR SALE.
This website is for sale [more info].
You might also like...
I wish to access my side wall to put up an Ariel so it can be fixed to the wall but my neighbour says no what are my rights. They are only renting.
Les
- 26-Jul-21 @ 3:54 PM
I have major damp issues and need to access the side of my house. Every time my builder gives me a date, she keeps saying she is unavailable. I said i would stay in the garden but said no, she must be present. Is this considered giving permission or not? How do I go to court and how much would it cost?
Question please? My neighbour's son has accessed myproperty wthout my permission,wile we were away on holiday, to paint the back of her shed.We have never refused permission in the past, and would not do so now, even though said neighbour has taken against us for unknown reasons, and treats us with undisguised contempt and makes life as difficult as possible at every opportunity.The problem is that he has splashed wood preserver up our wall - newly coated with acrylic render, not designed to be repainted and cream colour!! This was only done a few months ago at a cost if approximately £5000, and I am not happy, but cannot prove that they caused this damageas we were not even here when the job was done. (We firmly believe that this was quite calculated, to avoid asking for permission) What are my options? I have no wish to get into a battle over this but do I have the right to inform them that permission should be requested in future so that we can make sure we have before and after photos!
Wheels
- 26-Jun-21 @ 11:56 AM
Can our neighbour put up a (just under) 2m fence in front of our window? The boundary between our houses is basically our garage wall, and a fence on our boundary where there is no wall. Their house is about 10m from this boundary. Our garage window looked over their garden and their was some hedging for privacy. For note, the neighbours house is a new house that Is being built between our house, and our old neighbours house (they got planning for the garden between the two). The hedging has come out and they're looking to put a large fence their side right next to our garage - which would be fine - if it didn't cover a window.
Question
- 24-Jun-21 @ 12:41 PM
Hi. I have lived in my house for 25 years and spent all these years developing it with the live and respect it deserves.5 years ago my next door neighbour moved in and within 6 months turned his driveway into a car parking lot for scruffy 2nd hand vehicles. The side and gable end of my house forms the boundary line and 2 inches away from it He has parked 30 year old clapped out camper van/horse box that has never moved. It is rotting away Year after year has flat tyres, window glass missing and even has stray cats using it. It has gathered mildew and mould and because it is so close to my property this has transferred onto my property through airborne particle means. Do I have any rights to force him to move this vehicle and clean up his drive as I believe it has devalued my house by over £25k and have been told by many House viewers recently that they wouldn't consider buying it because of their aspect. Thanks, Mike
Mike2212
- 19-Jun-21 @ 3:28 PM
I have moved to current property few years ago which is 33 year old detached property (this used to be a semi-detached in the past but was chopped out and made detached with permissions from council). Recently my neighbour asking to insulate their wall, which was shared with our alleyway. Now the issue is as the result of their insulation they want to come 2 inches into our boundary (calming that it is the only way they can preserve the wall from damp and they desperately need it on health grounds). I have plans for selling my property this year. Now as much as I want to help them I don't want to change my house boundaries before I sell my property. It looks like my neighbour is not happy with this and he stated he hat he might be raising a dispute at council. I just wanted a suggestions on how I can proceed on this matter as I am not aware of any legal implications for myself and the future owners of the house. Any advice is highly appropriated.
Jon2021
- 12-Jun-21 @ 9:29 PM
We have a detached house , unfortunately we don't have access down one side of the property as the boundary is brick wall that goes down one side of the house . The neighbours house is the end house which has access down both sides of the property , she is constantly filling up with trashbetween our house and theirs, they are storing broken tiles , radiators , wood , scaffolding , broken shopping trolleys , large fence panels, metal fence panels amongst other trash . There's an intrusive plant that keeps growing up the side of our property which we tried killing off before the occupant moved in as we got in well with the last neighbour however things are not the same since they left .I really want to get rid of this plant as it's started growing up our wall . We don't get along with the new occupant and have no desire to
Dillydally
- 6-Jun-21 @ 10:26 PM
I live in a council property, which has a gully way so both me and my neighbour can access to get to the back off our property, we both have access gates in the front and both have side gates for use off the gully way ,but they have blocked there side gate up ,and keep using our main gates to access the back should they be using ours or should they put there side gate back
Miss smith
- 15-May-21 @ 7:28 PM
I have 3 garages attached to my house owned by the council. There is a bit of tarmac in front of them to which my daughter parks her car in front of one of the garages as it's only used for storage not a car so daily access is not needed although we leave a lot of space to access the garage if needed. The lady who rents this garage says that this is her land and we have no rights to park there. My daughter is away at college so car is only used when she is home then parked behind my car on the drive. Who is right is she and we can't park there or me as garage is only used for storage. Thanks for reading.
I have moved into my first house. The x owner had told me she had put up the fence out the back. Now when I went out the back in the summer to pain the fence I noticed live cable going through the post of fence they had drilled holes through the posts and it al hanging down.is it ok for them to do this
Nigs
- 1-May-21 @ 10:27 AM
Yesterday my neighbour came into my garden and chainsawed my whole tree down while I was out! Surely this is trespassing, criminal damage and theft? Anyone know what to do about this? The damage is done! I planted that tree 10 years ago and now it's just a mess and a stump in my garden! What can I do?
wilko
- 26-Apr-21 @ 11:06 AM
Hi I've a neighbour that just sends workman round to my house.Twice now.They dont ask me first.At the moment I've got builders in my own garden.So theres no room for them to get to paint there house.He sent me a message telling me by law I must grant him permission.which I no .Thats not a problem him coming in here.As I've let them on a number of occasions. But he has set a date .without disgusting it with me.Surely it must be when it is convenient for us to.please reply
Tina
- 22-Apr-21 @ 9:54 AM
Hi, please can someone I have no access out of my back garden and to go through my nieghbours garden to get out. We make sure their gate is always locked. And now they are on about block the only access route. This this legal
Chelle
- 20-Apr-21 @ 5:02 PM
I have a 200 year old building which has been converted from a chapel. At the rear is a garden which belongs to my neighbour. There is no alleyway at the rear which belongs to my property. The neighbour has put up a couple of sheds backing onto my property, and did not seek my permission to do so. I want to insulate the wall of my property from the outside, and asked the neighbour if I can have access to their garden to put up the insulation at the rear. However, my neighbour said because the external insulation would be around 3 inches thick, it would eat into his space. I have no idea what my rights are. Can anyone shed any light on my legal rights?
Goldeneye
- 3-Apr-21 @ 5:23 PM
We moved in our house at the same time as another neighbour moved into their new home. We have a garage in a block of 5 or 6 with walls dividing between them all. Our neighbour also had a garage but on the other side. This is a block of 5 or 6 with no dividing walls all one block. The previous house owners to our houses had allowed each other to swap garages as they were situated as our garage backed onto the other persons garden and they had fed their electricity through the wall. As the new neighbours were having a baby and we were just two we didn't really need the garage. So we said they could continue to use it if it would help. I had also said what happens if your garage that we're using needs any repairs the gent said we'll see to it when it happens.4 years later they have put their house up for sale. My husband has asked when are you moving as he was told they were moving end of December!! The other person has now threatened my husband with squatters right !! Where do we stand !
Helen
- 2-Apr-21 @ 3:58 PM
I live in an upstairs flat, the people downstairs have their electric meter in my shed in my garden, we have our own front doors. They want a key to my external door so they can then go into my garden to read meter monthly.
Mrsm
- 28-Mar-21 @ 4:17 PM
Me and my partner have been doing renovations and an extention on a house we recently bought. Due to lockdown and the Christmas period we've had a lot of delays, and a 3 month job has turned into 7. We're close to completion and the rendering for the extension walls need to be done, to do this we needto take up the fence panels to have space to do this. We told her a month ago, the week before and the day before, which she agreed on each occasion. On the day she tells our builders she would think about it. She is in a council property, how much power does she have? Should we bypass her and go directly to the council? This has been a long process and she's dragged her feet at every chance she gets. Can anyone advise? We're at the end of our tethers here.
David
- 25-Mar-21 @ 6:12 PM
This interest me as we live in the end of a row of terrace houses , in a street all following the same design a block of four which originally had a walk through alley between the houses & backgardens . This has evolved over time & now each mid terrace house has access to the entrance via the end terrace houses. Our House is one of these & as far as I know our next door neighbour appears to be the only person in the street to constantly use the side access for herself & any visitors. She never uses her front door ever ,her or her Son . ! So I have put up with this for some 20years ( she moved in after me & it is a Social Housing Property) We have put a lock on the side gate ,she doesn't lock it . She has a gate to her property that has multiple locks , so is nice & secure . So that's issue one . Our deeds state " Access Owners & Tenants Only" Issue Two, We are now desperately wanting to add a rear single storey extension(,ideally with bifold door but in the real world it will be French / Patio Doors) This extension would then be closer to the shared access path ! At present ,the space is a fenced & decked patio area outside our back door . That door would then be in effect directly in line ( not on ) with whoever is coming past . At times she has several people at all times of the day . How do we deal with this . My Husband seems to think that once buildering starts she will have no choice but to use her front door .
ChestersMumma
- 16-Mar-21 @ 5:24 PM
My neighbour moved in 30 years ago and never requested access through my garden which has a public right of way on the deeds however how do I stand legally as this has been blocked of for more then 40 years with nobody requesting to use it in that time
Spud
- 15-Mar-21 @ 5:57 AM
Hi everyone - Hope someone can help here, fingers crossed, or just offer some sound advice - thank you. The back of our property has a garden fence - behind the fence is a smallgarden and 2 detached flats. On the fence boudary, is a hazel tree which was not planted by either us or the neighbour who lives in the flat. It just grew from seed, that much we do know. The tree has become very tall and its branches very wide & spead - it has busted through our fence - and a stump at its base which we maintain reguarly so that we dont get more branches/off-shoots on our side, is equally casuing damage to the fence. The far end/corner of the fence has completely come away from the main fence rendering it useless so far as tresspassers or anyone with criminal intent is concerned. 2 years ago, we spoke to and invited the neighbour into the garden to show the extent of damage then. He advised he didn't want to cut the tree down but would cut back its high brances so that it was no longer bracing against/bursting through the fence. He was not to be trusted, as weeks passed and he did not carry out what he agreed to do. We cut a few branches back on occasion but the fence is still broken and the tree is getting bigger by the year. Leaf drop in the Autumn months, is a huge job- we have a drain directly beneath it and have no ideas what the roots of this tree are doing. In addition he often forces rubbish behind the fence which has added to its demise. As the fence is in such a state, it has come to a point where we need to get a new fence for our garden - the back of course and a longer side. We have been advised that the tree could be cut back to the boundary and the stump on our side, ground away - the fence will have to be moved for this however and of course, to put in the new fence. Should we approach the neighbour to pay for either the tree maintenance (he has NEVER ever maintained it) and or a partial payment for the new fence - as it is his tree that has broken it down over the years to its current state? Should we say that in order to protect/keep our property safe, we need to remove the tree so that a new fence can be erected? We are not sure how o proceed but know if we leave it much longer, the tree is going to cause further damage to our fence which is just about standing at present with all of its broken/cracked wooden slats. Basically, its on its last legs. As his flat is detached - there are paths on either side with x2 flimsy gates - which we think tresspassers could easily get through and then into our garden. Has anyone had this type of situation to deal with? What did you do in the finnish? Any advice, tips,suggestions would be really helpful, thank you.
Richmond
- 4-Mar-21 @ 1:04 PM
my neighbour has denied me access across my legal right of way fo 14years and now as they have lost their alternative access they now want to use this right of way across my land which they have prevented me from using for over 14 years where do I stand legally
Hi we have a neighbour who has put some kind of tent over his front door covers his garden not attractive its an eye sore he rents I don't know who off we and all the other neighbour's want rid of it what can we do please help thankyou
Mandy
- 28-Feb-21 @ 5:08 PM
My neighbour lives in a council property, at the end of her garden there is a tree that has grown into the clouds. Whenever there are high winds it is blowing and bending. I am concerned that being so high it will fall and damage property/risk to life. Is there anyone I can contact to help? My neighbour said that she had contacted the local ccouncil in the past but they wont cut the tree down. I do not mind if they would cut it to a reasonable height, what do I do? any suggestions?
Ang
- 16-Feb-21 @ 11:49 PM
Hi I have a ground floor flat with front and rear garden. Half house type. Im council. The lady upstairs is leaseholder. Where i live on a corner. Upstairs has to walk out front gate along side of house to access her garden gate as she has the further garden. The previous Tennant in my council flat used to let her come through his garden to gain access to her own garden. Since iv moved inn , iv refused this because iv a dog and want my privacyand sequrity. She has created with thecouncil.Saying she wants access through my garden. Now the council are suggesting to put a fence through my garden to make an alleyway to access her garn. This will cut my garden in halfwhich i disagree with. Iv spent money on paint a verylong side fence and adding a trellis above the fence for sequrity.Iv also have a 6x4 shed which i will loose with all my tools. And a dog kennel. This seems ridiculous as she must of excepted this walk around to access her garden when she bought the flat. Now the council wa t to add an alleyway to her deeds. And cut my garden in half. She is continually causing problems with me. Can you please help.
Ted
- 7-Feb-21 @ 10:19 AM
Hello, can someone help me please? We have out buildings at the bottom of our garden that back out onto a farmers field. Our neighbour has become chummy with the farmer. The farmer has allowed him a chunk of land to extend his garden. No one else has been given this privilege as all our houses back out onto this field. This neighbour as you must be aware by now, we don't get on with. He has put his garden in front of our wall. He has dug out and exposed our foundations to our out buildings. He has taken it upon himself to paint our out building walls. He has drilled into and attached an electrical feed to our wall so he can have lights out in this field. He is abusive and aggressive and the police have been involved.. we are two elderly people who have now become frightened. We want to move, but with him doing all of this to our property does he have the right to adverse possession? Now we bought our house in 1988. He bought his in 2014. The point I'm making, we can't do Maintenance to our walls, and is this going to be a problem if we put our house up for sale as you have to declare if you have problems with neighbours. This is becoming a major issue and very stressful as my husband has been diagnosed with a serious health problem. I'm obviously as the wife and carer trying to protect him, but also trying my best to protect our property. I don't mean to go on, and give a sob story. Is there anyone out there who can help us? Or, give us advice. Thank you for reading.
Broken hearted
- 25-Jan-21 @ 2:35 PM
We have had trouble with our neighbour for the past year, he has been verbally and physically abusive (police involved) has made threats and been fairly intimidating to us 2 women. He now claims that cladding we have had put on the rear of our house has caused a damp problem to a brick wall of their sun room/conservatory, he reckons that it is too close and therefore trapping rainwater which apparently is "seeping through" we have argued the point, provided a builders letter and one from a surveyor stating that this is an unlikely scenario, the damp is more likely to have been caused by blocked guttering etc. He wants to come onto our property to put sealant down the joint between cladding and wall. We don't want him on the property due to the history between us. We also have asked for proof that our cladding is the cause of the damp issue. Under the right of access law, can we refuse him access ?
Chuggie
- 15-Jan-21 @ 11:13 AM
We bought our semi detatched property last year. The end of our property lies on the neighbouring garden. We do not have an access point to undertake repairs or maintenance.We were reassured from the local council during the stages of buying our property that permission would not be a problem to enter the neighbours garden to do any repairs. Twice the neighbours (who are council tenants) have vandalised our property,drilling holes to fix trellis onto our property,hammered nails and recently drilled a fence post on our wall of our property and across our boundary wall which we own. I took my complaint to the local council for a second time about the damage and the refusal to enter the neighbours garden to do repairs. The local council wont grant permission either. So I am very annoyed and I am worried that we will have to take legal action against both parties.
Sugartits
- 24-Dec-20 @ 3:08 PM
Hello, I just move in into my new house and I saw neighbours are using my garden to take a bins out but they can keep them in the front of the house can I do something about It is really anoying when someone is walking in your teritory.
Zuzi
- 16-Dec-20 @ 8:54 PM
We have had shared steps at the back if our property for 40 years that are shared with iur neighbours as they are on his land. For no reason he has stopped us using the steps a d has offered us licence to use his land to get to our garden.Can He do this
Snowy
- 5-Dec-20 @ 6:57 PM
My neighbours put scaffolding up on my property for repairs to their roof which l agreed to, but then l was told that the scaffolding would have to stay so they could use it to take stuff to the back roof. I told them that l need to put scaffolding on my property as l had already had booked my woodburner and chimney to be put in. They agreed to put extra scaffolding on theirs to allow my work to carry on, but have now gone back on there word so having to put a stop to my work. Is there anyway l can ask for their scaffolding down so l can get on with the work that needs to be done to my own property.
Cathy
- 20-Nov-20 @ 6:47 PM