Your Rights Under the Access to Neighbouring Land Act 1992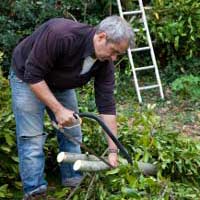 For the most part, you should rarely have to concern yourself with this Act if you have a decent relationship with your neighbours. From time to time, each and every one of us will have to repair or replace things on our property which might require ourselves or workers carrying out work on our behalf to gain access to our neighbour's land in order to resolve the problem.
Generally, it's a simple matter of letting your neighbour know what work you're intending to carry out and to ask their permission if you can Gain Access Their Land and in order to conduct the work and to arrange a suitable time. Nevertheless, disputes can arise or you might just not get on with your neighbour, and both of these issues can make it difficult to carry out the work.
However, the Access to Neighbouring Land Act 1992 can facilitate matters in some cases, if you need to resort to a more formal solution. Therefore, it's good to know your rights with regard to this matter, what the Act covers and, often more crucially, what it doesn't.
Your Rights
In order to grant an access order the court must be convinced that the reasons you need to gain access to a neighbour's land, if they have been flatly refused permission, are valid as contained within the Act. Valid reasons for granting an access order would include:
The maintenance, renovation or repair of a property (or parts of it) in order to preserve it
The clearing or repair of any sewers, drains, cables or pipes
The removal or filling in of a ditch
The felling of a tree, plant or hedge (or parts of it) which have died, become diseased or which have become insecurely rooted and unstable which is likely to pose a danger
The basic interpretation of the law here is that the work must relate to the 'preservation' of an existing structure as opposed to granting permission to gain access to a neighbour's land in order to make it easier to construct a new development, such as a new conservatory or extension.
Therefore, even if you have been granted planning permission for a 'new build', this does NOT mean that you can automatically gain access to a neighbour's land if parts of the work need to be carried out from their side of the Boundary Line. That is not covered by the Act and any such work in this instance would have to be agreed to by both you and your neighbours themselves.
Exceptions To Granting Access
In some cases, the courts can refuse to grant an access order if they decide that in doing so, it could cause severe hardship to your neighbour or land owner, or that it would significantly reduce their capacity for enjoying their own land.
If an access order is agreed to by the courts, it must then specify exactly the work which needs to be carried out, the date work will commence and the date it must be completed by. Obviously, if the date is not suitable to your neighbour, they can request an alternative date. It would also be your responsibility to pay any compensation to the landowner, i.e. your neighbour, should they incur any financial loss, or put right any incidental damage that might result to their land or property as a result of the work you're having carried out.
You might also like...
My neighbour is building another house on land next to ours. They've told us the drains will be blocked for a half day while they do some instalation work for their drain access for the new build. Is this acceptable or can I stop them from temporarily blocking our drains off?
Andy
- 23-Apr-19 @ 4:08 PM
I erected a fence at the rear of my property which my neighbours hate. It is 1m high with a latch and a lock to prevent a child accessing the mooring within a meter of my back. They have issued me with a court order demanding that I remove access to their property in the middle of the fence as the deeds back in 1987 indicate the only access to the rear of their property is at the side with the other neighbour. There was no fence at the bottom and access was always available since the property was built. They say this is hearsay. There is an original fence down both sides of my property which shows there has not been access there and that it has always been accessed from the bottom where there is a walkway which my neighbours have to maintain. Can anybody advise please.
LizzyJ
- 17-Apr-19 @ 9:16 AM
We own our terraced property and are having our garden landscaped.Access through land at back by neighbour verbally agreed but with work half finished they are demanding £250 to continue access.Only one more day access is needed.They are Council tenants and are refusing to negotiate on price.Are they within rights to act in this manner?
Eddie
- 11-Apr-19 @ 12:21 PM
I live in a joint freehold property, I live on the ground floor, my neighbour lives on the frist floor, he has access to the loft which is not to his demised, I would like to put an arile wire through the loftmy arile is in front of the building, the arile wire would go through to the back of the building so that I could watch TV, my neighbour is refusing, I have spoken to my neighbour and his solicitor regarding access, they are refusing, I am worried about the cost, I have spoke mn to his solicitor regarding access to land but continue to refuse
Jacj
- 10-Apr-19 @ 12:14 PM
I own a property and the brick wall to the leftof the property is badly damaged /cracked and ready to fall down which is 6 feet high and nearly 40 feet long this wall backs onto a set of 12 council rented garages and if falls down could be very dangerous does the council have the responsibility to repair and rebuild this wall or is it my responsibility to make good the wall which was built on my perimeter when originally built in 1966 thank you
chene
- 8-Apr-19 @ 1:54 PM
Hi We moved into a property 4 years ago that had an pre existing extension at the rear of the property that extended beyond the original slope of the roof into the airspace. The roof on this extension has been found to be unfit for purpose as the slope is too flat for the current slate roof to prevent water coming into the property. The roof now needs replaced (fibreglass).We are the top floor of a two story tenement with a commercial property below. They dispute they have any liability for shared costs for the new roof and are quoting 'any extension that serves only one flat' from the Tenement Management Scheme.I am struggling for a clear definition of this. Of course this roof still covers the commercial property so who has liability here? Thanks
St2oH
- 30-Mar-19 @ 2:50 PM
My local council gave my neighbour permission to build a business and house across my property without consent I objected said neighbour built his house which was not to which was on the plans but still gave him a full completion which his access for both his house and business .I have had to block part of my access to stop the lorries from driving and causing damage to my property and I've have complained about it to the council which they have said it was mismanagement on there behalf but will not do anything about it what action can I take please help
Eddie
- 28-Mar-19 @ 6:08 AM
i live in a private rented property i live in an end terrace house. my neighbour uses there back door so they have to enter my garden to gain access into these witch i do not have a problem with. i have been here over a year now and they have padlocked the double gates so they can not be used but they also have double gates that when they open they come onto my part of the garden but anyway none of that bothers me because they do not use them so because of this i thought i'd get my little girl a play house for her birthday soon as my partner started bringing it into my garden they came outside and started saying we are not allowed to put it up because we are causeonf restriction to there gates even tho there is access as they is 2 single gates aswell as the double gates the problem is they now want to put there car in there back garden witch i don't understand how this is fair as for them to do this my children can't play in the back garden or have toys in there or anything anyway before buying the playhouse i did get in touch with my landlord and they gave me permission to do this as long as they was a gate and a pathway to gain access so this is what i have done and all i am getting is grief from them. sorry for the long post i just need advice and needed to cover everything for people to understand my problem. thank you
What form would I need to get a court order under the 1992 access to neighbours land to carry out repairs to my property.
Dave
- 19-Mar-19 @ 11:46 PM
Hi How do I stand on replacing my facia on the side of the house my neighbours will be difficult before I even ask as they wouldn't let me when I had an extension . But during this week with the high winds came home today to find half had blown off so this needs replacing ASAP
Nev
- 14-Mar-19 @ 6:32 PM
Hi I was wondering what my rights are with regards to a new development that is due to start soon. I am a council tenant and some garages next to me want to be demolished so they can correct affordable housing. The problem is they want to put 1.8metres of scaffolding in my garden for the duration of the demolishion and build. I have refused this as it will be during the summer months when I will be using my garden. Not only that I suffer with anxiety and the thought of this is unsettling. Please can you advise me where I stand
Jsygirl
- 13-Mar-19 @ 6:34 PM
Further to previous posting: Although you don't have to ask permission (especially now re-previous posting) to go onto a neighbour's land to maintain your own property it is still a courtesy to do so and if a refusal then they have breached the 2014 amended Anti-Social Behaviour Act, so then inform the police of their ant-social behaviour and your intention in respect of the 1992 Access to Neighboring Land Act to allow you to maintain your own adjacent property.
Me2legal
- 28-Feb-19 @ 8:51 AM
What is now supportive of the Access to Neighbouring Land Act 1992 is the amended Anti-Social Behaviour Act 2014 regarding Crime/Policing, etc. In effect this does give more power to the police but also improves or should improve neighbourly behaviour, so for a refusal by an adjacent neighbour to go onto their land to maintain your own property would be Anti-Social and in breach of the amended ASB Act 2014.
Me2legal
- 25-Feb-19 @ 8:32 AM
We have a property that was originally a Gentleman's Villa converted to separate units in the 1950s.Several of us have odd little courtyards with Party Walls in abundance.All the Title deeds give permission to access for repair and maintenance etc which is what you would expect.However, a neighbour is insisting he has the right to come through our property in order to access his roof; the part of the roof he needs to get to does not share a boundary with us, it would simply be easier for him to get access from our property instead of getting access where it is needed.Do I still have to grant access?
Somewhat Confused
- 19-Feb-19 @ 7:52 AM
I live in a litttle hamlet on an unadopted road with just one way in or out.My neighbour owns the land in front my cottage which incidentally is about 400 years old, I have lived here for 35 and a 1/2 years.What rights do I have on parking outside my own door and can I stop other people from doing so.
netty
- 30-Jan-19 @ 2:52 PM
Our neighbour has put in for planning permission to split their garden to build a house. To maximise the available plot to conform with the minimum size they want to build to 2 metres on a boundary one side and right up to our boundary wall. We will not be able to carry out maintenance to preserve our 60 year old war. It will also make it difficult to reach all of our garage wall. Our local planning office has told us they are not interested and will not turn down the application, or make a direction to move the build away from our wall. How can this be legal ?
BlueMoon
- 21-Dec-18 @ 8:27 PM
We have a shared drive with our neighbour and recently the drivr started to collect water on our side vety close to this. So to resolve this problem my husband attempted to create a soakaway using a creat however relised that this would be less then 5 meteres from both prperties so we stopped and filled it back in it was only filled in temp with soil and stones we relised it wasnt adequte so we got a qute from a civil engineer to repair it properly however our neighbour is now being obstructive and will not let us acces there side of the drive to enable us to correct the situation relise that it was a mistske we made initally but we cant leave it as it is and all we want to do is make it right can anyone help
We currently live in a 1970s terrace house but around a car parking area which has not been handed over to the council and ownership is split between the owners of each property.At the rear of this car park area is an access footpath that runs along the boundary to serve the rear gardens of another row of houses which have parking allocated at the front of their properties.Some of these householders have now extended their rear garden over the access footpath and created access gates from their extended gardens into our parking area and are now using our parking area to access their properties and park their cars.This is causing a further problem as when this is done one of our householders is unable to access his garage.How do we tackle this problem and should they have applied for planning permission?We believe that the access footpath has also not been handed over to the council and will therefore be listed on the deeds of their houses.
Pauline
- 29-Oct-18 @ 4:58 PM
We're looking ti do a small extension. Our neighbour has a pre existing gate onto a private road, the private road serves 8 houses. We'd like to use the neighbours gate as access (which they are happy with). The access road title is owned by an insolvent building company but the 8 resisdents pay to maintain it. Can we use our neighbours gate for transiting goods in and out (all by hand)? Or do we need permission of access of all 8 houses?
PDC
- 24-Oct-18 @ 6:47 PM
My house is sideways onto a shop who have built a stockroom up against the boundary wall (end of terrace) and touching in some places. We can hear the fridges clicking on and off and every noise made in there. We have made requests to gain access to the wall (to maintain and check for signs of rats!! as they are a massive problem) but the gap is less than a foot and that's at its widest and all emails have gone unanswered. The previous owner of the property is elderly and suffers with mental health issues, she says she raised concerns at the time but only verbally and was fobbed off.. I've fired off so many emails I feel like i'm going in circles and the rat issue is only getting worse, even with pest control in place.. What can we do?
Pinky
- 18-Oct-18 @ 10:58 AM
Useful site. Without wishing to get into a competition about who has the worst neighbour, I can sympathise with you all as I have an awkward situation. My neighbour is claiming adverse possession of part of my land. That case will have to go the Land Tribunal it seems. Second problem is that the same neighbour has placed rocks across a "ransom strip" which runs along my existing gateway. I am considering a temporary means of vehicle entry via Access to Neighbouring Land Act 1992. Can anyone point me towards the correct County Court form please?
Swizzle
- 15-Oct-18 @ 3:02 PM
My neighbour has started running buisness from her garden,I have lived in my home for 32 years and is in a culdesac I live in the area where the only access to my house is a small drive entrance off the part of the close,myself and my next door neighbour are the only houses who's entrance is situated here and is also our allocated parking(which is on the deeds) however my neighbour has a gate which opens onto said parking space and I now have a dream of people passing my front window and cars completely blocking access in or out at all times of the day. I am getting very angry with the disruption they do not care at all,the gate opens outward and was moved 2 meters from original situation, I can no longer park as it will hit my car is what she is doing legal ?
The private lane giving access to nine properties is jointly registered to my property and one other.My immediate neighbour wishes to build another house on part of his land.Does the builder need to seek an access agreement with me in order to use my part of the lane to construct the new property?
Jack
- 10-Oct-18 @ 8:54 AM
Hi, my neighbour has built a glass roof rear extension towards us and our party wall.He told us there won't be any problems that the glass roof is self-cleaning and the maintenance of his gutter will be done by a high-pressure water jet. We agreed and after two years got a planning permission to do the same, however, our roof is going to be solid with the skylights. Now, he is demanding an access to our new roof once we build the extension to keep maintenance of his glass one. We need him to sign the party wall award. Does he have a right to this access as a part of the written conditions in this award? Thank you
Hi. I am second from last in a terrace, the neighbours on end, adjoining me have caused me trouble since I moved here over 10 years ago, I have a two story extension built on the rear of my property and it appears to be built a foot or so inside the boundary wall with my neighbours, and this is then joined to the wall by means of slates off my extension wall and the top of boundary wall. My neighbour is currently looking at court case for multiple counts of criminal damage to my property and a threat t o kill, which is due to be heard in November, however I have just looked at the wall again where the slates are,.and see that three or more slates have been removed along with the protective lining, and there is now a large gap allowing rain to get in, I am assuming that the water has nowhere to go and will build up between my extension wall and the boundary wall. What can I do to gain access to repair this? I am very anxious about this, with court case pending etc.
Number4
- 15-Sep-18 @ 2:11 PM
My house is behind another and I have a right to access down the side of their house. At the moment it has very wonky stairs and a small retaining wall that is about to fall down. They have large conifers that are causing this problem. I have requested that this be fixed or alternately allow me to put a driveway up to my house. They have refused permission for a drive which is what I prefer and said he has no money to repair the dangerous steps and wall. What can I do?
Pollypop
- 14-Sep-18 @ 4:49 PM
Miss S - Your Question:
We have a flat roof extension (built in 1986) at the back of our house. The side of our house is on the boundary of our neighbour (the bottom of his garden). I live on a corner. We have been granted permission to build a first storey extension over the top of the flat roof extension. This has now been built and the scaffolding has been erected and been in situ for over a month. The scaffold poles are standing in my neighbours garden (at the very end of of his garden). The scaffolders now need to gain access to his garden to bring the scaffold down to enable rendering of the side of the new build. The neighbour is refusing access. What can I do about this?
---
Our Response:
You may have to seek legal advice on this...was this not something that was discussed/considered before the first storey extension commenced?
ProblemNeighbours
- 10-Sep-18 @ 11:25 AM
Hi the house next door to me is rented an it changes people often and aren't always nice ones... But their electric box is in there house but on my side of the garden so they have to get in to out electric on... Is their anything I can do as I've just paid out to have garden etc done an don't want these people having access all the time. Especially as I don't know them
Ebony
- 9-Sep-18 @ 12:54 PM
We have a flat roof extension (built in 1986) at the back of our house.The side of our house is on the boundary of our neighbour (the bottom of his garden).I live on a corner.We have been granted permission to build a first storey extension over the top of the flat roof extension.This has now been built and the scaffolding has been erected and been in situ for over a month.The scaffold poles are standing in my neighbours garden (at the very end of of his garden).The scaffolders now need to gain access to his garden to bring the scaffold down to enable rendering of the side of the new build.The neighbour is refusing access.What can I do about this?
Miss S
- 3-Sep-18 @ 11:25 AM
Hi, I own a flat which is flying freehold (it is a freehold3 floor flat above a vacant commercial property which is owned by a third party). The mains water supply pipe to my property has a burst in it and is concealed within a wall within the commercial property, which is causing my flat to have lost water pressure and there is no hot water and little cold water being delivered to my flat. The pipe is a shared pipe but it only appears to serve me as the burst appears to be after it is delivered to the vacant shop. The shop owner will not fix the pipe and will not allow workmen on my behalf to access his shop to fix the pipe (he says he is concerned about remediation of the wall). This has been going on some months and I am in Australia (the house is in the UK) so its very difficult to coordinate. There is a game of cat and mouse with the water company isolating the shared water and then someone else turning it back on. The water is leaking into and outside the shop I also believe the pipe in his shop is in breach of the water supply act 1999 as it is inaccessible within the wall (even if he did grant me access which he doesn't) the water company have advised it is my responsibility to fix this pipe. The leak is also flooding into the shop next door. Does anyone know a good solicitor who deals with water supply regulations or can assist to get an order for a builder to access and repair this or does anyone have any other advice which may be useful? I have already involved the local council but they are not empowered under any of their said legislation. Any help is very much appreciated. Many Thanks
Liam
- 2-Sep-18 @ 8:26 AM