Problems With Drains: Who is Responsible for What?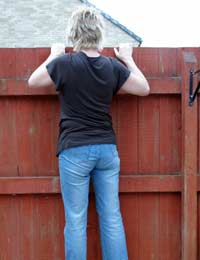 You might have a good relationship with your neighbours, but neighbourhood relationships can often be sorely tested by life's little problems. One thing that causes many a neighbourhood disagreement is who is responsible for drainage – an issue that you probably don't even think about until the worst happens and the drains become blocked.
Who is Responsible For a Blocked Drain?
The responsibility for dealing with a blocked drain will depend on the place in the sewer or drain that's actually blocked. The first thing you'll need to do is establish whether the blockage is on a public sewer or a private drain.
Public or Private?
The pipe that exits your house is called a drain. When a drain from your property joins with a drain from another property, it becomes a sewer. Sewers can be public or private, and the responsibility for unblocking them if a blockage occurs all depends on whether the sewer is public or private. Typically, it's not always easy to determine, so you might have to make some enquiries.
A public sewer is a sewer that's been taken on by a sewerage undertaker, usually the local water authority. Once a sewer has been adopted by a water authority, the maintenance and cleaning, plus dealing with any blockages, is their responsibility. The local water authority (or sewerage undertaker) should have plans of all the sewers they are responsible for.
Private Drains
If yours is the only property using a pipe, it's a 'private drain', which means that if it gets blocked, you are solely responsible for dealing with the blockage, and you'll have to pay for it to be cleared by a private contractor.
Private Sewers
If your property and those of your neighbours all share the same pipe, it's a 'private sewer'. If a private sewer gets a blockage, every household that uses it should share the cost of having the blockage cleared. If there's a dispute over who's responsible and it's causing a problem, contact your local Environmental Health Officers (EHOs).
They have the power to serve a notice on everybody using a private sewer, ordering them to have it cleared within 48 hours. If an agreement still hasn't been reached and the sewer is still blocked, the EHO will make arrangements for a private contractor to clear the sewer and will bill everyone involved – this is called 'works in default'.
What to Do if your Drain or Sewer is Blocked
If you're not sure which type of sewer or drain is affected, contact your local EHO. They can come to the property and find out what the problem is, and where, and give you advice on what to do next. They will also be able to tell you whether it's just your responsibility to clear the blockage, or whether your neighbours need to contribute.
If you know that the blockage is in your private section of drain, rather than in the sewer, you need lift the inspection chamber, if possible, and check whether there's any backed up sewage. It's also a good idea to check with the neighbours and see if they have been affected at all, even if the blockage is definitely in your pipe.
If you own the property, you'll need to call out a specialist drain clearance company if you can't unblock the drain yourself. If you rent your property, it's the landlord's responsibility so call them first if you're a private tenant. If the landlord or letting agent is unhelpful, call the EHO and they should be able to deal with them on your behalf.
What if My Neighbours Refuse to Pay Up?
If you've established that the blockage is in the shared sewer part of the pipes and you are all responsible, you should share the cost of having the blockage removed. Unfortunately, some people may refuse to pay or deny responsibility. The first option, if negotiating with the neighbour concerned has reached an impasse, is to contact the EHO. They have experience of this type of problem and may be able to help you reach an agreement.
If there really is no way forward and the work hasn't been done, let alone paid for, EHO can issue a notice on everyone concerned – but bear in mind that this will push the costs up, as they don't do it for nothing and will add an administration fee.
You might also like...
Just two months after moving into the new house, the back garden at home is very big. I planted the seeds two days ago. Today, the garden was flooded with rain after the heavy rain. This means that these two months have been wasted. Who should I ask to deal with this problem? I found a drain pipe blocked in the back garden.He called the sewage department but said they weren't responsible.
Ella
- 14-Jan-20 @ 12:43 PM
In my town house my neighbor and I share a drain, I have issues in my bathroom and need access to their basement. How can I make them cooperate?
Mac
- 6-Jan-20 @ 10:49 PM
My neighbour's waste pipe is collapsed runs underneath my conservatory toxic smell is coming from my conservatory,none of my waste goes through this, my house is end of terrace. Who is responsible for this?
Soul
- 30-Dec-19 @ 9:43 PM
If my neighbour has blocked the drain on my side which they have done can I doanything or Con tact someone
The drain pipe to my sink for my business was removed by my neighbour. I now have to use bucket to wash my hands, this is has been like this for a while now and my room stinks. What right did my neighbour have to remove this drain pipe. The drain went into a drain on the boundary to his property, but my roof downpipe already goes into this same drain. Also all the drain run onto my property to several interceptors etc. Do I have a ground for basic rights to wash my hands as I am having problems with hygiene and not being to wash my hands properly while at work?
parm
- 7-Nov-19 @ 10:31 AM
We have recently had our kitchen/diner flooded by our toilet as there was some kind of blockage which then caused the sewage water to come back up whilst we were out. We have had our water board out as they own the piping in which we found out there were two breaks in the drainage pipe. We are private tenants to our property but what we are needing to know is who is responsible for the internal damage. Is it my insurance, my landlords or the water board?
Hay1234
- 15-Oct-19 @ 5:01 PM
My neighbor has their drain pipe resting and emptying into our backyard.We have had problems with them in the past and have had to get the police involved so as they would stop their antics.Now they are doing this and refuse to make right of the situation.My husband is afraid he will damage their pipe while mowing as it is clearly in our yard.(We had a survey done).If damage does occur to it what are the consequences?They could simply shorten it but refuse.Can we take matters into our hands since it's on our property or do we need a lawyer?
Jewels
- 7-Oct-19 @ 2:38 PM
Im having the smell of sewage come in my house from a drain wats my next door neighbours its been happening for months now and every couple of weeks my 2 little boys are poorly with bad coughs and colds i seriously think its because of that before i lived in this housetbey wasn't poorly im sick of the smell im gonna end up falling out ova this its all through my house what can you do when people are ignorant.
Smiga
- 2-Oct-19 @ 8:07 AM
My neighbour next door has a crackedundergroundpipe running along the party wall that carries the sewage of the house and because it runs the party wallsewage and toxic mould is infesting my kitchen in the basement. Is the Environmental Health Office responsible for making my neighbour to solve the problem.
maria
- 25-Sep-19 @ 7:51 PM
I live in a terrace house. My next door neighbour underground sewage pipe has been leaking for years. It runsunder their cellar and along the party wall and toxic sewage endup under the floor and behind my kitchen fitted units. I haveevidence that theirclay pipe is leaking in several places. In addition to thetoxic sewage I now have an infestation of toxic blackmould. As my neighbour refuses to renew the pipe and the situation is affecting my health to the point that my doctors have advise me that it is no longer safe for me continuing living in my property. Is theEnvironmentalHealth Officeresponsible to force my neighbourto solve the problem?
MARIA
- 25-Sep-19 @ 7:41 PM
My neighbour and I share one rain water drainpipe as we live in a semi detached house. Now it was blocked and then found out the underground pipe was totally shuttered 2ft away front the wall. Looking from the front of the house the gully seems to be in the middle of both houses. Are we both responsible for sorting it? Or is it only me?
A pipe solely serving a neighbours rainwater gulley and wastewater from his bathroom runs into a manhole on my property. I have suffered some dampness recently and so had a CCTV survey of all drains on my property. It found that the above pipe, solely used by my neighbour has 2 leaking joints on my property. The leaks are therefore causing a nuisance to me. I have offered to share the cost of repairs but he has denied any responsibility saying it is all my liability even though only his property uses the pipe. Surely I cannot be solely responsible for leaks, repairs and maintenance of a pipe used by the neighbour
Tango1
- 30-Aug-19 @ 4:12 PM
Hi We have recently been flooded out through out our property, all downstairs up through floorboards. Various flooding points from out with our boundary caused this but one of the causes is we have an old well in our grounds ( no longer functioning blocked about 2 metres down), however the next door neighbours main drain from her land does not run down to the roadside it runs into the well causing major flooding of our property. Are we within our rights to advise the neighbour we require to block this pipe which is in on our land. The rain water is not just from her land but flooding down from the back of the estate so it is not just water from her property which comes into our well from her drains- all water going into her land from behind floods into our well via her drainage. We are traumatised at this point and need prevent further floods. Our home sits in a dip hers sits on natural run way so if her drains over flow her home is not flooded but if we don't block this drain our home is high risk. We live in Scotland what should we do? Thanks
Betty
- 3-Aug-19 @ 10:48 AM
I have a shared sewer which is in my neighbour front garden.The owner has covered the manhole, tarmac has been laid so cars can be parked, and the house Is now up for sake..If my drain blocks who pays to removed the tarmac to get to the manhole?
NDNQ
- 25-Jul-19 @ 10:31 AM
My neighbour and i have one rain water drainpipe as we live in a traced houses. 25 ft Drain pipe is in my side of the wall but his roof collection turned in to that too. Now its blocked and all my walls getting dumped. Are we both responsible for unblocking? Or is it only me?
leo
- 10-Jun-19 @ 9:08 AM
There is a man hole in my garden who is serving my neighbour s property onlybefore joining the main sewage. The cover is badly damaged and is dangerous for my children. Whose responsibility is it to change It?
the office at the back of my house , haverights to connect to my back garden manhole.registered 50 years ago , now this 9 meters long sewer pipe is damaged and need to be replaced involving digging a trench of 3 foots deep by 2 foot wide for the length of 9 meters in my back garden to replace theirexisting pipe. office existing sewerpipe is for their use only , its a branchdropping in to my back manhole ,its not part of my drainage system with next doors.as our drainage system worked fine it is only the back office pipe need to be replaced. the office other options is to connect to the road manhole direct or to the manhole at the edge of my front driveway but it is costly . the office solicitor said that I have to inform my building insurance prior to their work,rather than having the office or their builders insurance to cover any potential damageseven knowing that the work going to be at my back garden only and manhole is 1.5m away from my back walls and my housefoundations and they only digging down3foots deep into my back garden to replace their existing damaged pipe . can I deny their access to do the work in my back garden ?. If I can't deny their access , could I hire a surveyor at the office costto record before and after work and make sure that sewer connection are right and to prevent builders leaving my back garden in a mess after office sewer pipe replacement.and to cover any potential damages . Kind Regards
PKNIJ
- 3-Mar-19 @ 3:52 PM
We have a leak in our tenement block - water coming out over the front entry door and into the hall ceiling.I've had two drainage experts come out - 1 says he thinks the drains need flushing from the roof, another says he thinks it is one of the neighbours in the 3 flats directly above and that we should use a 'dye test'.My question to you - there are THREE flats directly above the entry door and their bathrooms are directly above the entry door. They have all agreed to do the 'dye test', but what I need to know is in which order should we do it?Top flat first or lowest flat first? 1,2 3 or 3 2 1? Any answer would be ever so appreciated.
magyk1
- 1-Mar-19 @ 4:39 PM
Hi Looking for some advice We have a pungent sulphurous dioxide smell in our house sometimes which smells like rotten eggs or sewage. We live in the middle of a set of terrace houses. It occurs at all time of the day and we think the smell is emanating from the neighbours but can't be sure; we've had it for months. It comes from under the floor or under the stairs never the plugs or toilet. What we do know is that we had our drains CCTVd and there were no blockages, traps were working and no gaps.I've thrown lots of stuff down plugs caustic soda etc as well. The main sewer has been checked and is clear, gas company came out no issues.. We've just had the kitchen and front room under flooring done and there was no sign of water leakage or gas leakage. Does anyone have ideas what could be the cause? If I want to get my neighbours to investigate their drains - do they have to legally, who incurs the costs etc Sadly I don't have a great relationship with them and I know this is something they won't do unless they have too. Thanks James
Jim
- 20-Feb-19 @ 12:41 PM
My neighbour has a drain that crosses my land and ends up in a common septic tank. This drain has got blocked before it joins my drain. The root cause of the blockage is probably tree root damage to my neighbour's pipe from trees on my land. The blockage is not helped by the neighbour flushing wet wipes and tampons down his toilet. Who is responsible for the clearing and repair of this drain?
We recently removed a raised bed in our garden we purchased April2018 and found the neighbours on the road behind have their plastic sewage pipe running into ours, its not been put into a manhole just cut into our clay pipe and cemented in. The pipe is above the ground as the raised beds were clearly covering it. The neighbours are a lot higher than us! Nobody knew of the pipe, Yorkshire Water had it as out private drain. Our solicitor cant find any easment or deed or any paperwork relating our properties. We sent the neighbours a letter to ask if they have any paperwork they've sent half a copy of an 'easement' with the date showing as 2000, no day or month and it states there's an agreement between the previous owners of our house and the owner of the land of the time the houses were built. They are now refusing to send the full document saying we can find it at Land Registry and the onus is on is to prove it exists. Our solicitor has been useless saying there is no easement so he'll write to them and now 4 months later after refusing to take our calls has said they do have a right because it was before 2003! Arghhhh
Amymoo
- 31-Jan-19 @ 12:53 PM
i have a bad neighbour. he has blocked my drains with some kind of bung he brought from b and q because he does not like my camper in my driveway. i went to see him about this he said move the camper i will unblock the drain. im being held to ransom. i have all our conversations on tape and him admitting to it. what shall i do is it a police or council matter?
tucky
- 6-Dec-18 @ 11:23 AM
I work for a company that had a toilet removed, the pipe from the toilet is still there and has not been capped. A shelving unit has been placed over the pipe but does nothing to hide the smell is this legal.
Lofty
- 7-Nov-18 @ 3:50 PM
We live in a cottage flat. 2 Semi dettached split into 4. We all share a drain. The drain happens to come under our garden into the road to join the main sewer. The drain is blocked with baby wipes. This is the 3rd time it has happened. We managed to get it cleared ourselves the first 2 times. But this time it is so solid we cant unblock it without professional help. I know which neighbour is doing it since it has only happened since she has moved in and never before. But i cant prove it. She is also the only one in the 4 that is a council tenant while the rest is owned. Not sure what to do since its the 3rd time it has happened. Why should we pay when she has done it? Any advice will be great.
Blocked again! - Your Question:
My neighbour regularly blocks the drain by putting baby wipes down the toilet. He then rods the obstruction onto my side. Tonight Severn Trent asked to come on my property to jet the obstruction away (I own the middle property, the ones each side run into the sewer on my property). They jetted it, but I was left with all the mess after they cleaned their hose down. My path and grass are now contaminated.I've spoken to Severn Trent and they said I cannot refuse them access onto my property, but why should I put up with the mess when it's my neighbour causing the problem?
---
Our Response:
What is Severn Trent's policy on cleaning up after any work they've done? Water companies are usually quite scrupulous about this kind of thing.
ProblemNeighbours
- 18-Sep-18 @ 12:52 PM
My neighbour regularly blocks the drain by putting baby wipes down the toilet. He then rods the obstruction onto my side. Tonight Severn Trent asked to come on my property to jet the obstruction away (I own the middle property, the ones each side run into the sewer on my property). They jetted it, but I was left with all the mess after they cleaned their hose down. My path and grass are now contaminated. I've spoken to Severn Trent and they said I cannot refuse them access onto my property, but why should I put up with the mess when it's my neighbour causing the problem?
Blocked again!
- 17-Sep-18 @ 6:57 PM
ga - Your Question:
Me and my neighbour shares a private drain, however the drain is on our property and there pipe run through our property, through the private drain into the main drain, the private drain got blocked and and the pipe was leaking so I had to pat for it alone to fix it. my neighbour said they dont have money but will pay half the next day. its been two weeks and they havent given a cent. what do I do in this situation
---
Our Response:
If the neighbour is responsible but will not pay, you could try mediation/alternative dispute resolution, or failing that the legal system....a solicitor's letter might be sufficient to avoid going all the way to court.
ProblemNeighbours
- 14-Aug-18 @ 3:35 PM
Sharon - Your Question:
Hi I live in a row of terraced housing, and a neighbour wishes to get the drain fixed, as her home has flooded once, however it doesn't affect us do we have to pay.
---
Our Response:
You need to check whether you share the drain or not and where it connects to the sewer etc. Your water company will be able to tell you this.
You can find your water supplier here
ProblemNeighbours
- 14-Aug-18 @ 10:00 AM
Hi I live in a row of terraced housing, and a neighbour wishes to get the drain fixed, as her home has flooded once, however it doesn't affect us do we have to pay.
Sharon
- 10-Aug-18 @ 3:33 PM
me and my neighbour shares a private drain, however the drain is on our property and there pipe run through our property, through the private drain into the main drain, the private drain got blocked and and the pipe was leaking so i had to pat for it alone to fix it. my neighbour said they dont have money but will pay half the next day. its been two weeks and they havent given a cent. what do i do in this situation