What Are Restrictive Covenants?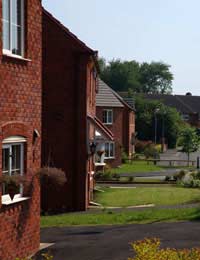 Restrictive covenants are sometimes imposed by a seller to prevent the buyer from using or developing the land in such a way that the seller feels could be damaging to the land which the seller has retained.
Common examples include an agreement not to erect any buildings or structures on the land or to use the land to run a business without the express permission of the developer. Restrictive covenants can actually cover a broad range of issues but one of the most frequently broken is in making alterations to an existing property without obtaining consent from the appropriate third party, which is often the original builder.
How Do I Know if I'm Affected by Restrictive Covenants?
A lot of the time, people buy new property and their conveyance solicitor has not bothered to make them aware that restrictive covenants affect the property. This is why it pays to thoroughly check out the deeds to the property as any covenants will be contained within this document. Ignorance is no excuse where the law is concerned. By signing the title deeds, which you will have been required to do, it basically means that you have read, understood and signed an agreement to all of the terms within it. Therefore, it might be the case that you could, for example, be required to tear down a house extension which you have had built if the person with the benefit of the covenant enforces it against you. One of the key things to remember here is that planning permission from your local authority or building regulation approval is completely separate from covenant consent and must be applied for separately.
Another example might be to do with Boundaries where a neighbour wants to erect a fence of a certain height between his house and his next door neighbour's, yet the restrictive covenant does not permit this. This is a typical example of the kind of dispute that can arise in neighbourhoods where, perhaps, the houses are rented and contracts and covenants dictate what you can and can't do in relation to things like home and garden improvements.
Breaching a Restrictive Covenant
If you think you have breached a restrictive covenant, you need to employ the services of a professional conveyance solicitor. The enforcing of covenants is an extremely complex matter and a good conveyance solicitor may spot that the restrictive covenants which appear within the deeds or legal title of a property have been incorrectly drawn up, or may discover that the correct procedures have not been followed. In essence, there are sometimes legal ways in which a conveyance solicitor can prove that the covenant is not enforceable.
Sometimes a way around the problem is to take out indemnity insurance, although the insurance company may impose specific requirements which must be met, such as no dispute being currently in effect or the breach has continued for several years. Other solutions can include contacting the original developer who imposed the covenant to see if they are willing to grant what's termed 'retrospective consent'. However, in this case, you'll almost certainly have to pay a fee with no guarantee that they will agree. Alternatively, they may agree to lift the covenant but might also seek compensation from you from breaching the covenant.
Often it's only when problems or disputes arise between neighbours that the whole issue of restrictive covenants springs to light. Whether it's boundaries that are the issue or other plans a person might have for the land, the best way to get the matter resolved is to speak to a conveyance solicitor who will be able to help resolve the matter.
You might also like...
We live on a small cul de sac which as 4 houses, 2 semi detached on either side. We have little bit of land and is a turning point for owners to park on their drives. Ours and next doors deeds state that the patch of road outside all houses is turning point and at no time vehicles are not allowed to park. Each house was allocated 2 car spaces, one of the houses lost a car park to make a garden,then they started parking on the tuen around, didn't bother us as he left space for us to turn. Been living here 20 years not problem with neighbours.Last year couple moved in, they rent this house off their boss, however the rest if us own the house. The new couple have been parking long side in the turn round so obstructing us from turning. We have looked at our deeds and above states what it says. We have have spoken to this guys and he is rude and doesn't care. How can this be sorted?
Does a 5 year restrictive covenant start when the first house is bought or from when I bought mine 10 months later
Sue
- 20-Feb-21 @ 11:42 PM
There is a covenant on houses in the estatewhere I live which states that no trade or business should be carried out at the property. But someone in my road is a builder and parks several builders trucks and vans along the road. It is a cul de sac and this causes other vehicles problems getting through, and the verges being driven over. Is there anything residents can do about these vehicles.
JT61
- 23-Jan-21 @ 8:51 PM
I have a restricted covanant on my property ,I'm not allowed to put up a permanent structure is a fence on the front of my property this was part of the deal in 1985 when the housing estate was built ,as there's no pavement in the cul de sac where I am ,the problem I have is the public waking through using my land as a foot path and a dog fouling area ,I'm getting a little miffed shoveling it back at the dog owners ,seems ironic I pay a lot of money for the property and council tax too ,yet this covanant says I can't put a fence on my property ,,by I can put a hedge or potted planters ,any ideas of a way of getting this restriction lifted ,thanks
Slippy
- 16-Nov-20 @ 4:00 PM
My new neighbour has just planted a line of trees along our border . The houses are only 6 years old and there is a covenant in place saying he shouldn't. I have mentioned this will no response. What should I do next?
Tilly
- 19-Sep-20 @ 12:04 PM
We have a restrictive covenant regarding alterations and extensions and we must gain consent by the original builder. The builder ceased trading in 1998 and the director have now both passed away. Do I still need consent and who from? does anyone know the answer
Bob
- 16-Sep-20 @ 4:29 PM
In response to "Marbella - 26-Oct-19 @ 6:40 AM" If the house was sold to you on the understanding that all properties had mutually beneficial restrictive covenants re no business then you need legal advice. However, your neighbour still needs to apply for change of use via the planning department and you would then have the opportunity to raise your concerns and objections re parking, noise, hours of operation then etc.It is not a foregone conclusion that your neighbour will get the permission even if she is already carrying out her business at home. Is a beauty business - selling products or services? If it is services like facials then she can only do one client at a time and therefore there wouldn't be much increased traffic.If it is a new estate then parking is possibly an issue. Hope your move went ok and you have sorted things out with your neighbour.
regalswan
- 29-Aug-20 @ 2:27 PM
Covenant restricts further dwellings being erected on my property, is there a way around this. Area of .7 acre approx. I have bought-out the ground rent
Susie88
- 24-Aug-20 @ 10:50 AM
My property has a covenant restricting further dwellingsbeing erected, is there a way round this I have bought-out my ground rent.
Susiie87
- 24-Aug-20 @ 10:44 AM
We purchased a new build 2 years ago and an architect friend has said that our houses would need planning permission to erect any structure. Our neighbours have just erected an out house that takes up half their garden, goes right up to our fence and is approximately 8.5 foot tall. They didnt inform us that they were doing this and it literally boxes our garden in. Its horrible. Our deeds state: Not to do anything at the property that would cause loss, damage, injury, nuisance, annoyance, disturbance or inconvenience to the transferor or the occupiers of any neighbouring property. .. Does this mean they cant build this structure and how do i go about getting it taken down? thanks
Lean73
- 4-Aug-20 @ 4:34 PM
Hi We live in a development by David Wilson that is 20 year's old. There are a series of convent ta on all the houses, one of which is not to run a business. Our next door neighbours run a dog grooming business, people often block our drive picking up and dropping off dogs. We have tried to ask them not to and often get quite rude remarks back. The next door neighbours also get angry about us asking and are unpleasant. What can we do to try and resolve this situation. Thankd
Ailsa
- 29-May-20 @ 4:49 PM
i have a covenant on a walkway which includes access to my drive, my neighbour say's it is his plot so he has blocked my access.i was told by a solicitor years ago that it does not have any value.the covenant lasts for 8o years the property is 30 yearsoldthedeeds show the drive/walkway criss-cross on the plans,the other neighbours further down own the pavement but are not allowed to use it for anything else but a walkway,can i stop him from using it as it is asingle drivewaycars would be unable to pass each .other
joy
- 24-May-20 @ 4:28 PM
Hello there, I live in a 23 year old dwelling in a cul de sac of 16 properties.All properties have white windows and white doors, with the exception of my next door neighbour who has painted their front door sage green (looks lovely).We have a covenant in our deeds that does stipulate all windows and doors should be white.I'm looking to replace my PVC windows and doors, and would quite like coloured doors (sage green or light grey).Where do I stand on this... shall I be radical and do what I like (like next door) or buy white.To be honest, if anyone complained about next door they would just repaint back white at minimum cost, but if we had coloured doors fitted it would cost a lot more to swap over.I'm not moaning about our neighbours doing their thing - I quite like it! Your thoughts would be greatly appreciated.
Twistnshelb
- 21-May-20 @ 9:41 AM
I applied to the county court last August for an injunction to make a neighbour remove his caravan on his front garden because it was in breach of a covenant that said he was not to erect or place any erection whatsoever on his front garden. The judge refused to grant an injunction because he insisted that a caravan is not an erection because it was not built on his garden. he did this despite seeing the Oxford Dictionarydefinition that a caravan is a structure or a building. an upright structure is an erection
POP
- 18-Apr-20 @ 4:23 PM
I have a problem where my neighbour allows her daughter to double park in front of their house, in so doing they block my parking space to the side of my garage. I can not get out without moving my other car that is in front of my garage. This is written in the deeds as a breach on the restrictive covenant. I have tried to explain the covenant but this falls on deaf ears. How do I get this enforced? it is private land, the original builder is not interested as it is over 20years old, the council won't do anything - it's private land. I feel I can only go to a solicitor that will cost me I've £2000.00 . Any advice please
Andy
- 31-Mar-20 @ 4:51 AM
I have looked up the registry for a property & it says contains restrictive covenants but it doesnt say what they are, how do I find out as I need to know if the grounds have to stay open plan as a neighbour has erected a 6 ft high fence. Thankyou for any info you may be able to provide.
Fozie
- 20-Dec-19 @ 11:01 AM
Your best way around all these problems is to form a limited company, give the land to it, then do whatever work you want with permission from the limited company, they will take the financial hit, if there is one, and you'll have what you want. I've also found that many restrictive covenants have no known beneficiary ( or they don't know they are) only beneficiaries can insist on enforcement.
Doc
- 16-Nov-19 @ 4:08 AM
Was chatting to our, soon to be neighbour (next couple of weeks) in a new development. She said they are going to convert their integral garage for her to run her beauty business from home. There is a restrictive covenant saying no business can be run from the house and we were horrified at having people coming and going and parking on our small road at all hours late into the evening. I spoke to the sales manager yesterday and she said they know about the plans and one of the directors has waived the restrictive covenant to allow her to have her business. We are not willing to accept this but don't know how to stop her without a very expensive lawyer. We are desperate and feel our new house and the quiet location, that we moved into just two weeks ago, is now tainted and my partner is beside himself with stress and upset. What can we do?
Marbella
- 26-Oct-19 @ 6:40 AM
We have an ex council property for sale, the deeds show a restrictive covenant , that says no structural alterations, we have done some alterations I.e taking down some stud walls removing a toilet and converting a toilet and and a utility room into a kitchen, we also replaced a window and moved the black door to another position, all this was done in a single storey room with a flat roof, could this be classed as structural.
Fred
- 18-Oct-19 @ 11:44 AM
Our neighbors a care home, have built a large extension which has windows facing on to our property on the NW side, of which we objected too. 5 years after it has been built we have found out that there is a restrictive covenant which states no windows are to be erected on any building constructed on the NW side. Can we get them now to remove these windows and or pay compensation.
Micky
- 18-Aug-19 @ 1:09 PM
Hi My neighbour put up a fence 12 years ago, I recently got planning permission for my house using the fence as a boundary, he has since said the fence isn't the boundary and the only reason he put the fence where it is is because there was a tree in the way of the actual boundary line. Can anyone advise if I can ignore him and build my house
Sarah
- 10-Aug-19 @ 1:43 PM
I have recently been accused of breaching a restrictive covenant by registering my company at my home address and using it as business premises.The first part is correct (registration address), the second part is not as I operate 230 miles away. My property title includes a restrictive covenenat worded as: "no trade business or profession shall be carried out upon the Plotand the Plot shall not be used for any purpose other than one private dwelling unit" In my experience, such a breach is a matter of degree and in my case, I don't believe registering a company at my address is sufficient to cause breach. My question is, does anyone have any case law or other authority I could use to challenge the accustaion of breach? Many thanks in anticipation.
Phil
- 22-Jul-19 @ 8:38 AM
ourrestrictive covenant deed s state that any boundary trees must be maintained and replaced as necessary. There are 3 such trees at our side of a dividingwall.Our neighbour states the trees shade some of her garden plants. These trees also serve to block a view of her washing line from a neighbour opposite us. We do try to keep the trees well under control and they do not shadow the majority of her garden. They do not block any sunlight from her house. Can she force us to take the trees down or demand that we trim them more than twice a year ?
susan
- 4-Jun-19 @ 9:02 AM
hi we have restricictive covenants stating boundary trees must be maintained and replaced if removed. Our neighbour wants us to remove the three trees on our border saying they shade some of her plants in her garden which are placed at our side of a dividingboundary wall....we do try and keep the 3 trees well trimmed but she is not happy. They also shield her washing line from our neighbours bungalow opposite which is their purpose. How can i placate my neighbour ? Do we have to do as she asks.
susan
- 4-Jun-19 @ 8:53 AM
My house deed has a restrictive covenant stating 'The purchaser will forthwith fence off the purchased property on the south west side thereof from the adjoining land of the vendor with a creosoted pled fence not less than six feet in height ' Does the above mean that I own and am responsible for up keep and change the fence to the south west side fence how I like ? The fence is severely damaged but the neighbour is saying that can't change yet coz they have painted on their side and have spent money doing so . A reply would be highly appreciated as I am already in the process of installing a new and more expensive fence
Deej
- 2-May-19 @ 9:08 PM
I just bought a house and it came with the land next to it but it has a few restrictions the top 2 being. 1. The transferee will not at any time hereafter use or occupy the property or any part or parts there of or permit or suffer the same to be used or occupied for any purpose other than for private garden land. 2. The transferee shall not at any time erect place or lay any building structure or works on or in the property or any part or parts there of. Do they mean I can't put a concrete sectional garage on that land? Since its my private garden I just want to make sure I can put the concrete sectional garage in it with no comebacks. Or would I need to contact the local council or/and the land registry? Thanks in advance for any help
Rob2523
- 12-Apr-19 @ 12:10 AM
Hi I'm wanting to put up a concrete sectional garage but I have a restriction and stipulations. The transferee shall not at any time erect place or lay any building structure or works on or in the property or any part or parts there of.
Rob
- 11-Apr-19 @ 9:20 PM
We are in the process of selling our property & have just found out there are a number of restrictive covenants on the property from the original transfer plan 40 years ago, one of which is 'not to cut down, maim or injure any trees which are now or may hereafter be planted on the property hereby transferred'. There was a conifer tree, which was not on the original transfer, in the back garden which was overgrown & shading the garden from sunlight for half of the day & so we decided to cut the tree down a couple of years ago. As this tree wasn't in situ when the original transfer plan was drawn up & as the only impact of us removing this tree is that this property & the property next door now benefit from more hours of sun in the garden, is the covenant relevant in this situation or have we breached it? Is this something that is enforceable? What is the likely result of this?
Marg
- 23-Nov-18 @ 1:42 PM
My neighbour decided one day to remove my fence panels and replace with larger ones then erect a fence at the front of our properties. We have a restrictive covenant but he went ahead and did it as a result I can no longer put my car on the driveway as I cannot now open my car door to get out. I will be getting an electriccar in new year and as such will not be able to charge it as this neighbour is so stubborn he ignores all issues and has since had a restrictive covenant lifted for him to have this unsightly fence. Can the council intervene if it means I cannot charge my new electric car What is the point of everyone signing covenants only to have it lifted because a neighbour wishes to devalue your property. These were his words I will make your house worthless. So far has cost me a fortune in solicitors but no one seems to be able to help. Advice needed
Tomtommad
- 5-Sep-18 @ 11:37 AM
Neighbour has started a childminding business , the children are out in the garden for 4 days a week from 9-30 till 5pm. The noise means I can no longer have my windows open nor can I enjoy my garden, Have had a word with herabout the loud music she often plays. Is here anything I can do tostop her being in the garden for so any hours a day.
ann
- 12-Jul-18 @ 3:22 PM