Your Confidentiality Rights if Reporting a Neighbour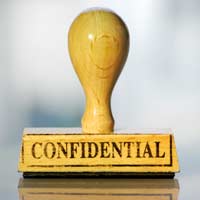 Many people are often put off reporting a crime or any incidence of nuisance or anti-social behaviour for fear of the police or other authority not respecting their confidentiality, and the threat of reprisals.
Although there are laws in the UK which deal with a person's rights with regards to privacy and confidentiality, when it comes to police matters, this all has to be weighed up in the context of the Data Protection Act, Human Rights Act and Freedom of Information Act, when you might be a witness to a serious crime and may be required to testify against an alleged offender in court.
General Guidelines
Most of the time, if you want to report a neighbour, it will usually be more appropriate to inform another organisation rather than the police. For example, this might be the
Environmental Health Department
of your local authority or your local housing association.
Whoever you wish to make a complaint to, they will generally be able to guarantee your confidentiality. In fact, local authorities, housing associations and the police are all keen to highlight their commitment to ensuring that any information they receive from the public will be treated in the strictest of confidence.
These authorities are well aware that a lack of confidentiality could prevent people from coming forward to offer them information that might be very useful in reducing crime and Anti-Social Behaviour.
Using Remote Third Parties
Because some people might be afraid to report a neighbour over a particular issue for fear of them being identified, there have been several initiatives introduced in the UK whereby a third-party agency can act as an intermediary or 'conduit' between you and which ever organisation you wish to notify.
Many people are simply too scared of what might happen if they walk into a police station to report something, or are worried about how it will be perceived by the rest of the neighbourhood if uniformed police officers or council officials turn up on their doorstep.
In these situations, the person reporting a complaint can do so formally, informally or even anonymously to the remote third party. They will take down all of the details from you then pass them on to the relevant authority to deal with directly so that, for example, you would not have any direct contact with the police. Alternatively, if you are worried about your confidentiality, you could always go out to a payphone and call an organisation such as 'Crimestoppers' anonymously.
Furthermore, all police forces and local authorities have websites these days so, unless there's an imminent danger to safety, that might be another method you could choose to report an incident yet still maintain your confidentiality.
The important thing is to do something. The police, local authority or housing association would not want you to be wasting their time but, on the other hand, if you do encounter a serious problem which requires some kind of enforcement, it's always far better to let the relevant authority know at the earliest opportunity before a particular problem starts to get out of hand.
Neighbourhoods can go from good to bad if left untended or if everybody turns a blind eye to criminal activity or anti-social or nuisance behaviour. So even if you report things anonymously, you can be assured that, in most cases, they will be investigated.
You might also like...
I moved into my home 30yrs ago, brough my children up in that house, next door neighbours where bullies, and vagabonds, and may i let them get away with too much as i was a single parent bringing up 3 kids on my own, my kids all grew up and left home, but the next door neighbour did things to me daily, she layed stones in her garden and layed taupaulin on the ground it was held secure by 10 12" nails 3feet into my private property, hers was council, she threw cigy buts over burning patio furniture, she would discuss pictures hanging in my home with her daughter while looking though my window, her cat would use my newly sealled and pebbled shed roof attached to my property as a giant cat litter tray, leave dog poop right outside my back gate regularly, and bang on the walls all night long.her older daughter opened a bank account in her own name but my address. and started sending all her letters to my address. this too infuriated me, so i complained to the council and police. big mistake, the police started arresting me for things i had no knowledge of, i was arrested twice a week for 2 yrs. council despised me for whatever reason. i am a disabled lady with fibromyalgia and osteoarthritis, and a brain trauma, i didn't know what was going on i'm almost 60yrs old. i was took to court even though i never whent outside andlived m life in total darkness afraid to even open the curtains. i cried every day. the served a civil injuction on me, i trie dover 500 solicitors for help in co/cleveland to no avail, as soon as i said my name i was refused, so i whent to co/durham and found a solicitor, andwhom he believes i am guilty of what ever, but got the injuction done away with, but in between all of this, i whent to live far away in darlington with a girl i knew, and cuncil posted a letter stating that i had continued to harrass the nighbours and so they have took it to court and asked the judge to serve me with3 yrs or more in prison sentence, the girl i lived with had an important job and rang my soicitor and told him i lived with her so how can this be ?So somebody was making up dangerous lies about me, i put my lovely house on the market and moved far away into private rented housing and estate agent said the neighbors have brought the area down , while she is showing prospective buyer around my home they are coming out their houseswith alcohol in hand and balling and shouting and kids screaming , she said either they will stop you from selling it or you will have to sell for peanuts which i had to do. £20,000 less than itis worth, police gave newspapers mug shots of meso everyone knew who i was and i am totally innocent of any wrong doing. I was a model many yrs ago and a beauty queen. i did a lot of charity workall my life for the town, and they have erradicated me from the archives.
susie
- 22-Jun-20 @ 1:04 PM
I have recently moved to my new 2 bedroom flat and havent had any problems with neighbours but for the past few days all I hear at 8am is constant drilling noises. I find it very disrespectful as most people in the block would still be sleeping at that time.
Tammy
- 16-Jun-20 @ 8:50 AM
128 132 clonmore street neighbours abusive anti social behaviour taken a vulnerable old lady property without consent and used for their own needs
Tom
- 11-Jun-20 @ 12:49 AM
Hi I have moved recently and one of my neighbours does not let me and my family sleep, its a lady she puts music on very loud until morning2 to 3 times a week and I have 3 year old toddler I just cannot accept it anymore as its started to be annoying and she also has small children not judging her As a parent I just don't think it's normal I feel bothered by this loud music because my child cannot sleep at the moment it's nearly half past 2am and I cannot sleep because of the loud music please I need help as if I do by myself I don't want to get in troubles with people
Nika
- 6-Jun-20 @ 2:15 AM
Hello, I need some advise with regard to my neighbour. His front garden is an eyesore, old microwave, various cardboard packages from purchases (TV, PC Screen etc etc) and general waste.I have asked him to please clean up his front garden and was told "if it bothers you so much you pay for it to be taken away". In addition, because his back garden is up kept - grass and weeds currently waist high the fence is leaning over - I did asked him if he noticed the fence was leaning over before I could ask him to cut his grass and trim the edges as it was causing pressure on the fence he shouted "its your fence, your problem". Any suggestions how to solve this (other then sell and move away) would be appreciated.
Pepperoni
- 29-May-20 @ 12:00 PM
My next door neighbor is a horrible vindictive person I've been accused many times by him since we moved in November this year if smoking drugs in my garden when actually it was a vape obviously get a lot of smoke off them so since then his been abusive to friends family members calling us druggies and junkies I'm willing to go as far as taking a drug test I moved away from my previous home due to my old neighbors constantly smoking it on our local green his so nasty it's un real I've got three kids x
Amy Roffey
- 18-May-20 @ 5:30 AM
Hi there I have been in my house 5 year and have a alcoholic neighbour which has been nothing but hassel the first four year was nothing but torcher as he tryed to kiss me, cutting hedge so my dog got out, chapping my door constant with any excuse, half eating dinners and if I didn't answer he wouldn't stop and the listit goes on, I went to community safty and police and housing after community safty the past year was quiet but now he has started his carry on again, smashed bottles broke my fence and sweeping the path at all hours when told not too?? I have tryed home swappers and bidding but no one want to swap a 2 bed in the area,also the housing are saying if they move me then will be out the street where my little boy at seven has made friends and there 4 houses empty, really need help
Adnil
- 6-Feb-20 @ 3:53 PM
Hi I have been in my property for 5 year I moved from a rough area to better my child and ended up with a bad neigbor he's a older man he chapped my door being a pest, tryed to kiss me bringing half eating dinners to my door cutting hedges down so my dog gets out and list goes on I have been to the housing and police and community safety!! After a year ago with community safty attending my house as couldn't put us together cause it was all from him and not me he quiet down now over the past months he has started again smashed bottles, broke my fence and out at all hour sweeping my path ways and taking bins it which was told not too, also taking parcels in, I am at my wits end this is all going to start up again and have a seven year old I don't have time to keep running back and faward to try and get help with this and wondering if anyone can help?? Been told off housing I will need to bid to get out but cause I have a 2 bed house which is suitable for me and my son it hard to get a new house I have tryed home swappers and housing says I would need to be moved out my street where my little boy has made friends ect when there 4 houses empty in the next block, appreciate any help x
Adnil
- 6-Feb-20 @ 3:42 PM
Am sick to death of my neighbour who lives downstairs from constantly shouting shut up whilst my 1 year old daughter is playing on the floor. I am making a official complaint about him. My daughter has the right to play on the floor.
Nikki
- 28-Nov-19 @ 4:24 PM
I live in a flat and all day and all night I hear people shouting ,crying ,banging things and what sounds like dragging. They are so loud it is coming from the flat above me it sounds like they are right next to me they are that loud . Then there is a strong smell of weed in the hallway I know full well people sell weed in this building because there is always gangs of men coming in different cars late at night .
Disney x
- 28-Oct-19 @ 9:17 PM
Drug addict neighbour. Constantly sniffing and smoking Cannabis. Drugs are hidden in the fridge/freezer as you can continuously hear it opening and closing. Microwave always pinging through warming something up. People in and out of the flat. Cannabis stinks the whole block of flats out. There are children living in the same block of flats inhaling the 2nd hand smoke.
Losing it
- 25-Oct-19 @ 11:58 AM
I have a problem with my next door all i can here is a lighter flicking all threw the night daniel A. Thomas is a 70 year old black who smokes crystal meth.height is 5'6 or 5'7he has shade head around little hair on top and has a pacemaker because of bad heart eyes brown and he takes his crystal meth pipe and put it in his sock to score more crystal meth. He has different people coming all threw night or day doesn't matter what time of day it is. Daniel A. Thomas address is 582 Rocky Hill Rd. Apt. Number is 312on the third floor sometime he may have some woman over or he maybe alone in the kitchen smoking his crystal meth.
Lilbit
- 18-Oct-19 @ 8:56 AM
I have lived in my street now for nearly ten years. Unfortunately I have a elderly male nuisance neighbour, but two doors down, who quite clearly doesn't like animals of any kind. Even though there is a undone male tabby cat - who has attacked my own and caused vet bills - that lives closer to him than I do, he constantly insists that my cats are always defecating on his garden. He threw this at my window once, scaring my children and guests inside, and tries to "sneak" outside the front of the house and leave it by the cars parked outside my property. Our mutual neighbour once had to have an ambulance called to the house (which parked outside mine), and he did nothing but shout, swear and bib his car horn until the paramedics came out, when he released it wasn't for me, he scurried back inside and never went out in his car to my knowledge - clearly not in any hurry to leave to go anywhere then! I can't do anything outside as he stands at his front door and just watches me until I go back inside - no one who lives round here can do anything outside the front of their house without him coming out and just staring towards them. In the past, I have caught him scaring and chasing cats away from his house - we all back onto a main road, and unfortunately I have lost cats down there, who would never usually go anywhere near there! I suffer from anxiety and depression, and this has not helped - I have been put onto antidepressants because of all this, as I constantly feel on edge! In the last two weeks at some point he has acquired a "cat scarer" (it emits a very high frequency noise which animals do not like, therefore will hopefully avoid the area) which I don't really have a problem with - I don't want any animals near that area for their own safety! - but it's deafening, even to humans! I'd be surprised if other neighbours haven't complained about it already. I'm at my wit's end, I love my house and the location is brilliant for what I need now, but I can't live like this much longer. Can I report my neighbour to anywhere that would listen?
LeeLoo
- 15-Oct-19 @ 6:35 AM
Hi me and my partner and 2 little girls moved in 2 s4in a block flats the neighbours were always being abusive to us so took me a long time to get out of there,they made me feel so low I am on medication through it,I moved and now living in a beautifully semedetached house things got better my health got much better my wee girls settled in there new home,neighbours said hello they seemed freindly well that's what I thought ,found out there freindly with my last neighbours ,it's like a night mare all over again,the town I stay in is very cleaky everyone knows everyone ,I have been bullied rasism nasty names because I am a traveler ..text messages on social media ,now the housing officer had a meeting with me and telling me to look in to private let's and he is going to serve me with a end tenancy ,I can not believe all this is happing to me and my family I haven't even had a chance to settle in my home and now getting told all this it's all much for us they are tearing us apart,I don't know wat else to do or who will help me as I don't want to have to move and upset my girls again wat makes people so hatred its hatred crime that's wat it is .were can I get help to stop the antie social behaviour and bullying cause there making my life hell for me ..have I got any rights don't want to lose my home
Honey
- 13-Jun-19 @ 12:29 AM
Hi, wonder if anyone can help or give advice I and my partner have not long moved into his sister home after she suddenly passed anyway in July, so we have tuck on the house and also her two little dogs, for the past 12 months the next door neighbour has this dog and it barks all day and night, we have asked nicely if she could try and control the dog as myself and my partner work shifts which include nights and we seem to never have a good night sleep because of this, ( I understand it is hard to control your pets but this is at 4 am, 6 am) and she does not tell it to be quiet or kicks it out in the garden and lets it bark yes at 4am. going back5 months a new neighbour has moved in next door to the one I am already complaining about, there are two adults and 2 kids and a newborn, the fella is clearly beating up his girlfriend which they ended up in the street and he was hitting her with a polethey obvs have relationship issues of some sort, but whilst they are fighting where is the baby? secondly, they have a new dog and its not a puppy, it has this horrible nasty bark - the fella has which I have seen hit the dog as the dog is yelping in the garden there so horrible to the pet which makes me so upset, but they lock it out for hours on end Rain, sun and the cold. the longest the dog has been in the garden is 5 hours of none stop barking Iv contacted the PDSA they have asked for proof but they live 2 doors away so we can not really see into the garden however you can see if they come out but there obvs bigger than the dog, we record the horrible nasty barking but they won't do nothing to help, The newborn I am unsure what to do here as really should I call for help on this? and for the council ha they told me they send a report out to them but will show who has put the complaint in? which personally i do not want Right now after losing my sister law who was only 30 has been very hard to deal with but right now i have two massive problems with my neighbours and no where to turn as I do not want it to come back to my addresss? Any advise would be great
Tee
- 11-May-19 @ 8:26 PM
Hi im a mom with slow learning disability I've had new next door neighbour that movedin my area since 2018 but been put off reporting them becauseof some issues...I have been suffering with badbehaviour from them ever since they moved in and coming from this guy and his own Children make racist jokes aboutquran my religion islam saying "Oh that's a bad sound" ect and laughingand this was back in January 2019...and also every time when my 2 babies cry then him and his kids make so much noise and bangingon the walls and sealing!! and causingtrouble andgossipingbad about us saying we cause there damp in there houseand blamingus for that andsome other stupidstuff as well... I think they want us to move becausethey get irritated so easy and one time I was in kitchendoing foodfor my kids and I heard my next door neighbour sayingOH she in the kitchenand he was swearing alot saying Iies aboutme... and today I smelt chemical paint coming through my house it was very strong and I just abouthad enough of this harassmentand need help quickbecauseit only just get worse and I suffer from anxiety becauseof them as well and I hate it here
Jamcake
- 4-May-19 @ 9:35 PM
I've had troublesome neighbours and after 3 years and countless complaints to radian housing they have done nothing. My family have received some vile abuse and had stones thrown at me and my car. Radian do absolutely nothing but speak to their tenants about the complaints which then gives the tenants a good idea of who has complained and things get worse. 3 years of hell now and radian housing have made things worse rather than improve things. Would love to sell my home and move but these people will make it difficult to sell.
Frustr8ed
- 15-Apr-19 @ 12:15 AM
Actually, people are put off from complaining as they have to declare it when selling, and could end up loosing thousands.
Phil
- 6-Apr-19 @ 1:54 PM
For 3 months my neighbours play loud music all the time they bang shout and argue. I live in flats, they stand on the walkway swearing drinking, threatening the neighbours who live under them. When anyoneelse makes the slightest noise when there in bed through the day the guy kicks off. They are constantly being reported to gipton council and theydo nothing about this. Perhaps if someone rang yorkshire evening post they may do something about it.
Justice
- 4-Apr-19 @ 9:12 PM
Hello I received an anonymous letter today and it had such a disturbing language about us and my kids as we are not white skinned..the letter stated that my children are ferrel kids and we are disgrace to the neighbourhood as just my kids play with their bikes and they leave the bikes outside my front garden..they don't leave it a anywhere else . Please can anybody help me how I could I report this matter to the police or what should be done to prevent such things.
Hereford
- 4-Apr-19 @ 6:27 PM
Hi . I was reported by a neighbour for burning rubbish all year round and causing an obnoxious smell. I was informed by the council of this complaint . However I have provided proof that I recycle all my rubbish . How can I find out who reported me . I want to clear my name . I have contacted the freedom of information but they have decided not to give me the information. Can you please help me clear my name . Thank you
Wilma
- 21-Mar-19 @ 11:50 PM
I hear constantly in the night my Arab neighbor, I am an Arab and I understand their language, quarreling. The husband's voice is incomprehensible and the wife accuses him of treason and cursing him with very ugly words And I also hear that he hurts her and she is suffering. Today I heard heavy things thrown by one of them. Maybe, I do not know, perhaps one of them throw it on the other. But the sound of heavy vessels hit the ground. They live in the apartment under my apartment. Worse yet, they have a girl who is about a year and a half old she still cries and panic for 20 minutes or more. It always happens that day and their voices were very loud and worse than every time. I feel it is my duty to do something for the girl but I do not want to reveal my identity. what should I do?
Noon
- 30-Oct-18 @ 1:46 AM
We live in a privately rented house. The 1st 2 years we had no issues with our neighbour as we were told by the letting office that an elderly gentleman lived there. To cut a long story short it actually came to light that it is the home of a drug dealer and he must have been "away" for a while. Our house now smells like weed all the time and there is shouting and fighting heard all hours. (You can hear it's drug deals gone bad) we and our other neighbours have gone to police and nothing has been done. Is that because we have done it anonymously?
Fedup123
- 21-Oct-18 @ 4:01 PM
Abc - Your Question:
I have lived in my property for over four years my problem is in the allotments there are Cockerells that start around 4am and it's constant all day I have not had a night sleep since I moved here I have been on sleeping tablets to no avail, they have woke my kids up my eldest has trouble getting to sleep and doesn't manage to get to sleep til after 2 so being woke up at 4am is making mine and my children's lives horrible I am constantly tired I can't sleep my kids aren't sleeping all night I don't know what to do as I can't make a complaint online due to not knowing what address the Cockerells are at
---
Our Response:
Who owns the allotments? If the allotments are council owned, they may be able to take action. If the allotments are privately owned, contact the owners. Environmental health will be able to advise you if you can find a resolution.
ProblemNeighbours
- 10-Sep-18 @ 11:21 AM
I have lived in my property for over four years my problem is in the allotments there are Cockerells that start around 4am and it's constant all day I have not had a night sleep since I moved here I have been on sleeping tablets to no avail, they have woke my kids up my eldest has trouble getting to sleep and doesn't manage to get to sleep til after 2 so being woke up at 4am is making mine and my children's lives horrible I am constantly tired I can't sleep my kids aren't sleeping all night I don't know what to do as I can't make a complaint online due to not knowing what address the Cockerells are at
this is bull. Housing associations wont do a single thing if you report crime anonymously. Unless you are prepared to stand there is court and put both you, your property and your family at risk nothing will get done, The country is a joke.
Ste
- 6-Aug-18 @ 11:01 PM
We moved in to a semi detached property 6 years in an open plan estate and we have had issues since day 1. When we first moved in I had the dust caps stolen off my car parked in our drive.A few days after the neighbours had a party for their parents "wedding anniversary" this consisted ofchildrens (yes really) disco played through a PA at ridiculous volume the set only lasted about an hour and was played several times from mid day into the evening. A couple of weeks later we had a carbon copy re run this time for someone's childs birthday. We put up CCTV cameras which only covered our property. I had a neighbour storm round demanding to know why we had put cameras up and was outraged that it covered our front lawn. This was down to several neighbours using our front lawn as a shortcut and their children playing football on it. It came to a head when I found a man I'd never seen and his family having a snowball fight on our lawn. I went and told him to get off but when I looked out he was still on our drive a few minutes late, next thing the resident two door up comes running at me and then decides it might not be such a good idea but proceeds to tell me that he hates people like me who spoil everyone fun. I told him ? I just wanted to be left alone and didn't want people or their children on our property. He backed down and slunk off. A few months later he was jailed for attempted child rape on a 15 year old and his family moved out. However the incidents have still carried on whilst we have continued to tell people and their children to keep off our property. A couple of years ago I had some parent banging on my door threatening violence complaining I had sworn at his child. I hadn't and never swear in any of these incidents. The fact was I had never spoken to his child and I still haven't to this day. Instead of asking me what had happened, another child had apparently told him this story, he just kicked straight off on my doorstep at me. I had thought things had calmed down however today I had one of the wives let their youngest child wander up our drive now they know very well how we dislike this. I opened the door and asked her to get her kid off my drive At this point she exploded and told me how dare I talk to her like that, I'd only told her to get her kid off my drive. She then said my child has a name..How exactly am I supposed to know what the kids name is I never speak to them. Then she told me she would send her husband around. All that because I don't want someone uninvited to wander around on our property. I am concerned that we are now back where I was 6 years ago with a feud going on frankly I'm sick of it and would advise no body to ever buy a property on an open plan estate. The irony is the family in question has grown bushes along the side of their hose and put dividing blocks down the middle of their lawn. Frankly I hate living here but we will not be in a position to move for at least another 2 years due to work
Dave
- 1-Aug-18 @ 7:36 PM
Just looking for advice. My neighbour has a dog I consider to be behaving aggressively but she doesn't think so. She was always quick to bring the dog inside if it was out the front when I went out there. Relations broke down when my mum went to my house while I was at work and the dog trapped her against the fence on the path outside our house, barking and growling at her. When neighbour came to bring the dog in, my mum told her she needs to sort the dog out as it's aggressive. My mum then we raise but the neighbour banged on the door for 5 minutes demanding my mum come outside and yelling that my mum just doesn't like dogs. After five minutes my mum left my house. She got halfway up the pavement towards our car before the neighbour ran out of her house, chased after her all the way across the road shouting. My mum got in the car. My dad and 7 year old son were already in the car waiting for my mum. It was a hot day so the windows were down. Neighbour stuck her head through the car door window shouting abuse and demanding my mum gets out and talks to her. My dad got out and apparently threatened to kill the dog if he ever hurt his family. She then threatened to call the police and my son was crying and distressed. The following evening the dog was running around her front garden barking and growling st 9pm at night so I tried to video it from the window as evidence should I need it. Stupid thing to do because she saw the flash! Since then she has made several snide remarks when I've seen her but I've ignored them. Yesterday she made another snide remark as I tried to leave my house with my three year old. I told her to shut up and she shouted at me, told me I've been hanging out of windows taking photos and that I must be a pervert taking photos of her kids in their underwear. Threatened that her dad is bigger than my dad (I'm not joking lol) and that her dad will go after mine if he says anything to her again. She shouted do much more abuse at me than that but can't remember it all. Said she has contacted the police and told them my dad was tgrwTening to her and her dog and that she's gonna tell them I'm a pervert. What should I do? She also says she has spoken to the RSPCA who have assessed her dog and done a report saying the dog not aggressive. I asked if I could see it but she said "she ain't showing me nuffink".
Scorpio
- 8-Jul-18 @ 4:20 PM
I have been reporting to the anti-social team for the last 4 years and I have not got anywhere. I live in a flat first floor their are 4 more flats in this block. I have a neighbor opposite me that is a drug user and has drug dealers coming in and out the flat all hours of the day an night, he also has dealers threaten him for payments and people who shot for him from outside when he doesn't answer his door at times these people also constantly bang his door for a response which is disturbing my little baby who is now 5 months old I am terrified leaving my property I also have a neighbor who lives below who has mental issues when I complained last year the council offered him more support then me he Evan tried to force entering my property with a knife police was called but nothing was done. The anti-social team have told me I need to report all matters which I have done so but this has made matters worse for me. I am now suffering from depression being locked in my property all day an night I have had my doctor give me doctors letters in regards what is causing me and these have cost me £20 each time. My health visitor has also wrote to the council local Mp has wrote to the housing association and nothing has been done. What else can be done for me?
Skd
- 4-Jun-18 @ 12:45 PM
Kerry - Your Question:
Hello my name is kerry. Today I put a bag of rubbish outside my door while I put my shoes on 10 mins or so? When I came out it had gone??? Ive now got a letter saying I was blocking escape routes when it was tucked away near my door also letter says they request me to attend a interview to sign an under taken. And if I dont attend faliure can result in further action being taken. I feel threatend!!!! They have taken a picture of my door that I am not happy about and the a4 bit of papet has been cut off to I dont see emails or who its from. Also only a tiny bit of bag can be seen. Am I allowed to ask who has reported me and can they tell me. Also ive not been given any pior letter to tell us they are taken pics of peoples door does this fall under invasion of privacy???
---
Our Response:
Just respond to the sender (we assume this is landlord) of the letter saying you left it there for 10 minutes while you put your shoes on and agree to attend the interview. At that time you could ask who reported you if it makes a difference.
ProblemNeighbours
- 27-Apr-18 @ 11:43 AM