Anti-Social Behaviour from your Neighbours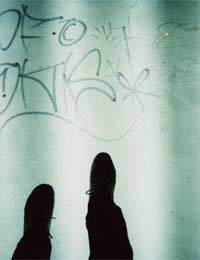 Anti-social behaviour can put a tremendous amount of strain on people and, if left unchecked, it can ruin a community all too soon, with disputes between neighbours being a common problem. There are a whole range of laws governing anti-social behaviour, which can lead to legal action being taken against the perpetrator(s).
Anti-social Problems
Anti-social behaviour can incorporate a whole range of issues. These can include problems with:
Noisy neighbours
Drug taking and drinking on the streets
Pets – particularly dangerous dogs and Barking Dogs
Litter and graffiti
Vandalism
Racism
Teenage gangs or other forms of intimidating groups or individuals such as young and unruly children
Abandoned cars
Fly tipping
However, it's important to remember that in certain instances, anti-social behaviour can mean entirely different things to different people. As neighbours, it's always necessary to realise that we will often have different values, beliefs and opinions, and so what someone might object to and see as anti-social behaviour may not be covered by any of the legislation. For example, if you like to mow your lawn every week, but your next door neighbours takes a more relaxed attitude towards keeping on top of their garden and only mows it every month or so, then that wouldn't be classed as anti-social behaviour under the current legislation.
How To Tackle Anti-social Behaviour
There are numerous different approaches to tackling anti-social behaviour involving neighbours living close by. The action to take will often be determined by the type of behaviour involved and the person(s) causing the problem. For example, how you deal with your next door neighbour who is playing their music too loudly after midnight is likely to be very different from how you'd tackle the problem of a gang of teenage youths jumping on top of cars in the street.
In certain situations, you may feel that the problem is serious enough to dial 999 to get the police involved or, at the other end of the scale, you might be able to resolve the problem by having an amicable conversation with a neighbour. Remember that neighbours may not even be aware that they are causing a problem.
In other circumstances, however, your best course of action is likely to involve contacting the relevant department within your local authority or alternatively, getting in touch with your local anti-social behaviour co-ordinator, who is likely to be a member of your local police force. You can find out who that is on the Home Office's website by simply inputting your postcode. Within that website, there are also details about how you can contact your local Crime and Disorder Reduction Partnership Representative.
What Happens Next?
If your complaint is investigated, you may be asked to gather evidence by the antisocial behaviour team, which might include keeping a diary or log of the offending behaviour. Depending upon the seriousness of the issue, the police may be called in straight away. Should a particular case go to court, you may also be asked to give evidence.
What About Possible Reprisals?
Many people who are asked to testify against their neighbours in court are frightened to do so for fear of reprisals. However, it can be arranged for you to give evidence anonymously and you do have Confidentiality Rights. Also, a police officer, a doctor, health worker, council official or teacher can also give evidence on your behalf if you feel particularly vulnerable.
Other Solutions
In many cases of antisocial behaviour involving neighbours or other members of the community, a resolution can often be obtained before the matter even gets to court. Official warning letters and interviews can sometimes be sufficient to stop the problem, but other methods include drawing up Acceptable Behaviour Agreements or Parenting Contracts as well as Fixed Penalty Notices and Noise Abatement Notices. The courts also have the power to issue Anti-Social Behaviour Orders (ASBOs) and can resort to other methods such as dispersal orders and demoted tenancies, for example. Read more about how to apply for an anti social behaviour order.
You might also like...
I've been living in my house 18 years and approx 13 years ago next door was rented out. This woman has shouted abuse through wall. Called my daughter a slag n abuse of us all. Been going on for that long. She gets drunk n starts. I contacted council as both tenants had nouse detectors in and it picked up singing. Drunken slander loud music at 3 in morning. We have to be up early for workofficer was going to rehouse her then he left and never got passed to anyone else. So carried on . I contacted council again and officer came out and said case was closed despite evidence and would have to make another complaint and go through procedure and as far as he was concerned that was that. So carried on plastering lies on facebook bout us. Contacted housing again and another year on and 6 housing officers and they haven't done anything. Neighbour is moving but nothing to do with housing authority. Surely this isnt right. Husband and I are now on blood pressure medication and they knew this. In my eyes I've paid full rent to them for abusive neighbours.
Kelxlou
- 10-Feb-20 @ 11:44 PM
I live in old house converted into flats above shops. About 2 years ago new neighbour's moved upstairs flat. I am a person who I like my space and privacy but since these men moved above me, they're always knocking on my door asking to borrow something. It's getting on my nerves. They also smoke on the little landing, the smoke comes straight into my living room and makes me feel sick. They leave rubbish bags outside the main door till rats come and tear up the bags. They've been using the space outside to dump rubbish, fridge, beds, all kinds of crap, the place looks like landfill site!. I can't bear it any longer but I can't afford to move just yet. I feel like a prisoner in my own place. It is a 2 bed flat but I think more than 4 people are living up there, is it an HMO? I am so stressed coming home from work everyday, wish could move.
Lou Lou
- 26-Jan-20 @ 11:20 PM
Hi danii, that sounds terrible! We're exactly are you in your city and may I ask where are you in your country? I had a neighbor once who had thrown glass and rocks in my back garden once. Until he continued to do it, obviously. He's 19 and he lives with mommy (obviously) I hate that millennials nowadays can't just go out and get a job, or make some friends. No. They just stay at home throwing rocks AT PUPPIES! and playing there games. Absolute scum. I hope you contact me danii
Stevey
- 12-Jan-20 @ 2:57 AM
I've been living in the same house for 10 years and about a year ago some chavs moved into a house opposite. They're very noisy and can be heard anywhere in our house. They sometimes wake me up at daft o'clock in the morning! They park their car in front of our drive and throw their empty beer cans into our front garden. We're getting fed up with them!
Dellboy
- 5-Jan-20 @ 8:08 PM
I moved into a certain road in a small all white village around six years ago and although i am white, because i am not british born there have been a few people here who have given me a very hard time via various forms of anti social behaviour, even though I did absolutely nothing to provoke it (which is what police thought). I have been dealing with a chav neighbour, the grown son of the tenants next door to me, knocking or shaking my door at 3am several times a month. Always knew it was him but couldn't prove it, so spent £400 on a camera which has not deterred him but made him even more determined to knock on that door and avoid the camera. Which he has done. Although what he doesn't know is that he hasn't avoided it entirely. I have waited years to have him nailed for his appalling behaviour. He's done more, but I won't go into detail as I don't want him to find this. Thinks he's a real "bad boy" but all he is is an inbred piece of s**t loser. My housing association has done NOTHING in all these years of him bothering me off and on. They won't move me. They won't warn him, they won't do anything. it is extremely hard to live near to others, and you always get at least one who is a complete t*sser. you wouldn't believe some of the things I've witnessed from my windows. I wish I could win the lottery so I could get away from this scum.
danii
- 14-Dec-19 @ 10:20 PM
Me and my neighbour have moved in our flats at the same time over 7yrs ago and the neighbour lives above me and she is always banging and I've tryed talking to her and reasonable with her as she is always banging but she don't listen and she still carrys on with banging. It's now got to the stage where I've spoken to our landlord but they haven't done anything about it. So I'm thinking if I can involve the police or not
Milly 82
- 8-Dec-19 @ 12:49 AM
I stay myself in Dalmuir and and different people or residents are coming to the door at 10 pm at night there coming from the other close there chapping the the door ando neds and looking though the letter box what can I do about this.
Marc
- 5-Dec-19 @ 11:39 AM
I have been living in my house for over 10 years my neighbor moved out and a rough family who shout and argue most of the time moved in. i am in fed up hearing theire voices, has anyone got the same problem.
Dave77709
- 1-Dec-19 @ 11:34 AM
Me and my handsome fiancé Kenny Whyte are being bullied by our neighbours named Jim&Ann Vance across the landing. Mrs Ann Vance is calling me and my fiancé Kenny Whyte nasty names and she's using the back garden as a gossiping area to gossip about me and my Fiancé Kenny Whyte.
Suzybear
- 26-Nov-19 @ 12:48 PM
I live in Brooklyn Park Maryland my address is 4940 Brookwood drive..I have niebers who are every day bullying me secretly in my house stealing.They have been putting personal private life on social media ..It has coused me many problems.. Please look into this.
Chip
- 5-Nov-19 @ 11:09 PM
Good morningI have read all of the commenthow do we get around this and to beable to live our own life surestwrite everything down you may need it and get a baby monitorin the windowI us to ne in neighbour hood watch and this is what police told us to do anyway those people who talk about you they got nothing better to do nd one day it will happon to them just go out and make new friendsdot
Dot
- 11-Oct-19 @ 11:21 AM
We have lived in this house 50 yearand for the last 18 years we have nasty lyer s for but we didnt know till 2008 when I said no the him have my fence down. Thay are people who don't ask or could we put a camera on your wall and we brought a summer house we are bringing over your back garden this was a 10 foothousenot ask if we could but thay did now we have two handicap boy and thay told peaple wear we live that the boy wear noise which was a lye now she got her realasonto tell every one of there friend and not to speak to me as thay might hear the truthso it gose on what I did in the past was get in touch withMP And citisoin advice buro And thay said writ every thing down now we have no dog no loud music no late party's my one son is out all day and thegod bless him in a homehe is brain daiage at birth I will close now
.dot
- 8-Oct-19 @ 2:53 PM
Good morning, I had problem once again on tuesday at night then I had to called the ambulance because I wasn't feeling well cos the stress the neighbour issue is been causing, Then I had to rest the day i came from the hospital and the sleep and I had problem all night from wednesday he was banging23:29 pm 23:35 pm 03:36 am 04:05 am 06:01am. REF 749201 and the Police CAD 2140/11/09/2019,banging all night and I had to do a project and I was exhausted stressed tired and last night i had problems to sleep once again.I woke around 23:44 and my flat was entirely smelly marijuana from bellow. Then I had he banging bellow my bed around 04:44 am REF 750315. With all this happening I haven't received any message or email from Adrian Mirembe. I'm really disappointed.because I'm not seeing he is doing anything to help with the situation. I can see he on my neighbour side.Because until now he is been letting him to do with his anti social behaviour.This is been going on 1 year already. And I had contact the Ombudsmanthe MP the Councillor.I've been went to the Hospital 3 times already.And the situation no been solving anywhere is just more and more affecting my life and health and my peace of living.
Marcio uk
- 27-Sep-19 @ 9:05 AM
Good morning, I had problem once again on tuesday at night then I had to called the ambulance because I wasn't feeling well cos the stress the neighbour issue is been causing, Then I had to rest the day i came from the hospital and the sleep and I had problem all night from wednesday he was banging23:29 pm 23:35 pm 03:36 am 04:05 am 06:01am. REF 749201 and the Police CAD 2140/11/09/2019,banging all night and I had to do a project and I was exhausted stressed tired and last night i had problems to sleep once again.I woke around 23:44 and my flat was entirely smelly marijuana from bellow. Then I had he banging bellow my bed around 04:44 am REF 750315. With all this happening I haven't received any message or email from Adrian Mirembe. I'm really disappointed.because I'm not seeing he is doing anything to help with the situation. I can see he on my neighbour side.Because until now he is been letting him to do with his anti social behaviour.This is been going on 1 year already. And I had contact the Ombudsmanthe MP the Councillor.I've been went to the Hospital 3 times already.And the situation no been solving anywhere is just more and more affecting my life and health and my peace of living.
Marcio uk
- 26-Sep-19 @ 10:42 AM
I've a nieghnore who not been in the streeta year she nasty racist cousing problems with ather nieghbored using abusive language threatsand yells but law land law dont want to know it's got to stage to scared to walk down front path she hates animals mine dont feel safe yet low dont care
Mad
- 24-Sep-19 @ 9:59 AM
On and off problems with neighbours downstairs concerning their 4 children. I have always held out the olive branch and managed to reach an agreement with them in the past. All has been ok for about 2 years. Suddenly , out of the blue again, problems with the children. Being rude, riding their bikes through communal hallways and pathways and nearly knocking people over. Swearing. They recently stole a ramp from workmen who were replacing gas pipes in our close. I said nothing. Then they started throwing this heavy ramp around, and nearly hit the cars. I then confiscated the ramp. Workmen came and collected the ramp that they had reported stolen. I did not give their names to the police, again, hoping that this could all re resolved. I might add, I have recently suffered a heart attack & had 3 lots of heart surgery. Fast forward to tonight. screaming abuse outside my flat, tried to run my dog over on their bikes. Final straw was when they rounded on my 76 yr old mum, screaming in her face. Got their friends involved , so approximately 8 kids. Mum and dad finally came home and I met them in the car park to discuss the rudeness. Was met by both parents screaming and shouting, and threatening me, They got all the kids to surround me and had to push my way out.Things did get very heated and I am embarrassed to say that I lost my temper. I told her that her kids were completely out of control. Her response was, "your f***ing lucky I don't ask them to torch your car. I just looked at her, and stated, you have just proven my point. No parental control whatsoever. Question is , where the hell do I go from here. I refuse to be bullied and victimised by this family a moment longer. Even other neighbours had to step in when they went for my mum. What the hell do you do?
alicat2107
- 16-Sep-19 @ 7:20 PM
I live in a private rented flat and am having problems with 2 neighbors. Loud music at all hours, smell of weed, shouting matches, threatening behaviour from upstairs. Daughter comes home all hours paraletic and walks over my roof to get into her own flat. I suffer from severe anxiety and depression and PTSD as well as chronic conditions that causes severe pain and I feel like I'm trapped and sometimes I wish I was never born. Don't know what to do. Options are limited
Gemz
- 14-Sep-19 @ 12:36 AM
I av lived in my own flat now for 1 & half all I have had 2 put up with is nothin but bein woken up every early mornin at 4/5am all they do is bang doors shout & stomp their feet continuously Merlin have failed 2 act on any of this atall I am just left 2 suffer pretty much plus my block of flats all the people in here except 49 r nothin but bullies & bullshiitters they got front door kicked in by the police last year falsely acussin me of a dead body in my flat cos of a maggot infestation which had nothin 2 do with me... & Merlin have failed 2 replace it still w8tin....... Piissed off with all these shiity people I am Autistic & Bipolar so doesnt help 1 bit....
Ellislola26
- 21-Aug-19 @ 4:38 PM
My next door neighbour keeps smoking cannabis I have been smelling it for over two years contacted police and reported neighbour for smoking cannabis last 2 weeks police came to my dads house claiming I am harassing neighbour and being malicious and stated the female is living on her own and is a single mother when her partner has been living in the property with her for over 5 years they came 3 or 4 times over two week periodthey were hinting that they were going to arrest me for wasting police time they said they have been in there house 7 times and found no cannabis. I stated to police officer if neighbours are not smoking cannabis have you swabbed tested the neighbour they said they did not need to go that far and 100% sure the neighbour is not smoking cannabis I did not smell any cannabis when they went on holiday for a week and with police coming to house I did not smell any cannabis for over a week and then on Thursday 15/08/2019 I smelt cannabis coming from there property at 7:30 pm. When walking from home from work I got assaulted at bottom of my street by a male which I believe to be the females father and have not heard any thing from police for over twoweeks until I put a police complaint in. what should I do about this neighbour.
My previous comment was in reply to RYAN RICHARD ?? I have had nothing but problems with one set of neighbours since i moved in a year ago. The first thing one of them said to me was "if you need a drug dealer, i know every one in (town they used to live in)!!! I couldn't believe she said that! They smoke very strong weed and we can't sit in the garden or have windows open because of it. Their child who is 7 constantly shouts at top of her voice even late at night (when other kids are long in bed). She has now started deliberately kicking her ball into our garden. She did it six times in 24 hours. I have chronic pain and have to keep getting up and down to answer the door to her. Last night i told her i am fed up with it now and said if she does it again i am keeping it. She did it again so i hung onto it. Next thing her mum is banging on my door (about 8.30pm). I threw it back over the fence this morning. They often have about 30 piles of dog poo in their garden, the girl stands on her bins or swing and constantly looks in our garden, we can't go in the hot tub in peace without her shouting at us. I need it for hydrotherapy for my conditions and i now don't want to get in it due to this. The girl also chucks rubbish all over which blows all over our open plan front gardens (she once destroyed a huge chunk of polystyrene so you can imagine the mess when it blew all over our garden). I can't put a fence up as we arent allowed (housing association). My nerves are bad, i am not sleeping properly and my condition worsens with stress. You all have my sympathy and understanding on here as i know what you're going through.
Ellesbelles
- 7-Aug-19 @ 8:10 AM
It's probably best that he waits until they're home if it happens again and asks for it back, then it won't cause bad feeling (unless it happens constantly like my neighbours do to me!)
Ellesbelles
- 7-Aug-19 @ 7:54 AM
My neighbor blames us for her problems.she told us to get f-----a few years agoand continues to campaign against us with other neighbors.We have lived here 42 years with no problems. She very unstable and has taught her children to hate us .We are constantly harassed looks, under her breathe comment.
My neighbours continually play loud thudding music from early morning until late evening. You can constantly hear it over our tv. They smoke weed all day and when I get in from work my house stinks of it. Their children run around and play on my front garden, they come up and put their hands on my living room windows and look in and bark at my dogs. I no longer use my back garden as their children stand on things to look over my fence and again bark at my dogs. I have no privacy and the parents never tell the children to stop. I own my property and they are council tenants. Help...what should I do?
Probey
- 23-Jul-19 @ 6:16 PM
I moved to an all white area almost five months ago and have had nothing but racist abuse from neighbours on either side of me. I have been told to 'go home' up to sixty times a day from both sets of neighbours. From one side the neighbour sang ' daylight come and I want to go home' on many occasions. Deliberately bashing counter with hammer when I went to use kitchen. Or hitting broom repeatedly against skirting. Or bashing hammer when they knew I was in bed. All day stalking me around the house from room to room daily. The neighbours follow from both sides of terraced property often making comments or making sounds so i would know they were there Also if I go out the yard they look through window and stare, comment and make loud noises. If I go out the front they go the same time always. They have involved other people like friends and family from the same street and neighbouring streets. The neighbours and their friends drive and follow me about knowing that the village is small so know where I am heading so can get there before me and wait. They are clever because they make no physical contact, only verbal from car. Police do nothing as I have no evidence. I am not a paranoid person and never have been. If you tell police about other mental health issues you are made to feel you are imagining it all. However, if police checked the CCTV cameras, they would see the same vehicles following me about everytime I went out. I have been gossiped about on the neighbours doorstep so loudly for me to hear and also as soon as I go outside into yard. My dogs are scared to go outside often as they glare down at them and scare them on purpose. I only moved here to save money as London is too expensive.
My neighbours gets pissed and shouts abuse through wall till God knows what time, been going on for over 10 years she gets away with it from landlord every time. Evil people. Even post lies on facebook bout us.. gets a slap on wrist. We work 12 hour shifts she sits n gets pissed. Any suggestions .won't answer door to me or runs. I can't hit her as would affect my job but my god its getting close.
I have a neighbour who asked us to turn off playing in the garden at 6pm due to swear words- claiming that it's not suitable for a family environment- is this allowed?
Jane
- 21-Jun-19 @ 8:50 PM
Our neighbours children kick their football against our wall, with the previous neighbours we also had this problem and had to have one panel repaired and also a large sheet of hardened glass in our courtyard. As pensioners we cannot afford to pay for damage caused by someone else, but don't want to cause trouble.
Keiling
- 19-Jun-19 @ 6:50 AM
I have lived in a Housing Association property for 6 years. All those years we have been subjected to a family behind us from the same Housing Association, kicking football against their house, now this isn't your just a kick around, it's a constant banging every other day and I mean booting that football. Along with the coming over of fences and playing football from one house to another, the fences are the low 3ft type picket fence and subjecting us to abuse when we have told them to stop booting the ball against our fences or trespassing or shouting and just generally being loud. Now we have had this on video and been told we can't film this apparently but when we had an incident of school kids causing nuisance outside that was OK by the police, so was kind of in a grey area about that, as we are not filming because we are stalkers, just capturing anti social behaviour.Also to add these kids that are there,don't live there,it's thier grandkids.Our Housing Assocaition do nothing. It's making my life hell living here, as this area is how I can say not a mixed area, it's a large concentration of one community. Many a time I have been told " this is not your area" and had homophobic abuse as well. Hopefully someone who knows the law can advise us if we are we allowed to film anti social behaviour, and is our Housing Association required to help us if we have been suffering with anxiety/depression and hyper sensitivity and made them aware of it for many years.
Samo
- 17-Jun-19 @ 1:56 AM
My son jumped over a fence to get his ball because the neighbour werent home and a women saw him do it will i get in trouble?
Ryan Richard
- 30-May-19 @ 9:01 PM
We recently moved onto a bungalow in a small village. Three weeks ago the man across the road knocked on the door after 10:00pm and complained our cat had been in his house and "attacked" him and sprayed his carpet. I explained our cat was in our bungalow and is female. He went away muttering. The next day he reappeared claiming he "knew" it was our cat and also claiming it had broken a tablet computer and other property on his house. As I again denied his claim he went away very unhappy. At lunchtime today he came to the door with new complaints about me taking my cat onto his garden to defecate, damaging his car some six weeks ago and generally calling me a liar. All this was shouted on my doorstep and when asked to turn down the volume he just shouted louder. We are now thinking of moving again But what can I do to stop this behaviour?
Newface
- 27-Apr-19 @ 3:07 PM