Anti-Social Behaviour from your Neighbours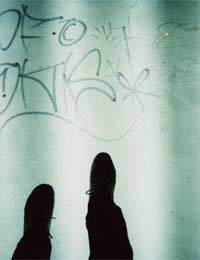 Anti-social behaviour can put a tremendous amount of strain on people and, if left unchecked, it can ruin a community all too soon, with disputes between neighbours being a common problem. There are a whole range of laws governing anti-social behaviour, which can lead to legal action being taken against the perpetrator(s).
Anti-social Problems
Anti-social behaviour can incorporate a whole range of issues. These can include problems with:
Noisy neighbours
Drug taking and drinking on the streets
Pets – particularly dangerous dogs and Barking Dogs
Litter and graffiti
Vandalism
Racism
Teenage gangs or other forms of intimidating groups or individuals such as young and unruly children
Abandoned cars
Fly tipping
However, it's important to remember that in certain instances, anti-social behaviour can mean entirely different things to different people. As neighbours, it's always necessary to realise that we will often have different values, beliefs and opinions, and so what someone might object to and see as anti-social behaviour may not be covered by any of the legislation. For example, if you like to mow your lawn every week, but your next door neighbours takes a more relaxed attitude towards keeping on top of their garden and only mows it every month or so, then that wouldn't be classed as anti-social behaviour under the current legislation.
How To Tackle Anti-social Behaviour
There are numerous different approaches to tackling anti-social behaviour involving neighbours living close by. The action to take will often be determined by the type of behaviour involved and the person(s) causing the problem. For example, how you deal with your next door neighbour who is playing their music too loudly after midnight is likely to be very different from how you'd tackle the problem of a gang of teenage youths jumping on top of cars in the street.
In certain situations, you may feel that the problem is serious enough to dial 999 to get the police involved or, at the other end of the scale, you might be able to resolve the problem by having an amicable conversation with a neighbour. Remember that neighbours may not even be aware that they are causing a problem.
In other circumstances, however, your best course of action is likely to involve contacting the relevant department within your local authority or alternatively, getting in touch with your local anti-social behaviour co-ordinator, who is likely to be a member of your local police force. You can find out who that is on the Home Office's website by simply inputting your postcode. Within that website, there are also details about how you can contact your local Crime and Disorder Reduction Partnership Representative.
What Happens Next?
If your complaint is investigated, you may be asked to gather evidence by the antisocial behaviour team, which might include keeping a diary or log of the offending behaviour. Depending upon the seriousness of the issue, the police may be called in straight away. Should a particular case go to court, you may also be asked to give evidence.
What About Possible Reprisals?
Many people who are asked to testify against their neighbours in court are frightened to do so for fear of reprisals. However, it can be arranged for you to give evidence anonymously and you do have Confidentiality Rights. Also, a police officer, a doctor, health worker, council official or teacher can also give evidence on your behalf if you feel particularly vulnerable.
Other Solutions
In many cases of antisocial behaviour involving neighbours or other members of the community, a resolution can often be obtained before the matter even gets to court. Official warning letters and interviews can sometimes be sufficient to stop the problem, but other methods include drawing up Acceptable Behaviour Agreements or Parenting Contracts as well as Fixed Penalty Notices and Noise Abatement Notices. The courts also have the power to issue Anti-Social Behaviour Orders (ASBOs) and can resort to other methods such as dispersal orders and demoted tenancies, for example. Read more about how to apply for an anti social behaviour order.
You might also like...
My next door neighbour keeps smoking cannabis I have been smelling it for over two years contacted police and reported neighbour for smoking cannabis last 2 weeks police came to my dads house claiming I am harassing neighbour and being malicious and stated the female is living on her own and is a single mother when her partner has been living in the property with her for over 5 years they came 3 or 4 times over two week periodthey were hinting that they were going to arrest me for wasting police time they said they have been in there house 7 times and found no cannabis. I stated to police officer if neighbours are not smoking cannabis have you swabbed tested the neighbour they said they did not need to go that far and 100% sure the neighbour is not smoking cannabis I did not smell any cannabis when they went on holiday for a week and with police coming to house I did not smell any cannabis for over a week and then on Thursday 15/08/2019 I smelt cannabis coming from there property at 7:30 pm. When walking from home from work I got assaulted at bottom of my street by a male which I believe to be the females father and have not heard any thing from police for over twoweeks until I put a police complaint in. what should I do about this neighbour.
My previous comment was in reply to RYAN RICHARD ?? I have had nothing but problems with one set of neighbours since i moved in a year ago. The first thing one of them said to me was "if you need a drug dealer, i know every one in (town they used to live in)!!! I couldn't believe she said that! They smoke very strong weed and we can't sit in the garden or have windows open because of it. Their child who is 7 constantly shouts at top of her voice even late at night (when other kids are long in bed). She has now started deliberately kicking her ball into our garden. She did it six times in 24 hours. I have chronic pain and have to keep getting up and down to answer the door to her. Last night i told her i am fed up with it now and said if she does it again i am keeping it. She did it again so i hung onto it. Next thing her mum is banging on my door (about 8.30pm). I threw it back over the fence this morning. They often have about 30 piles of dog poo in their garden, the girl stands on her bins or swing and constantly looks in our garden, we can't go in the hot tub in peace without her shouting at us. I need it for hydrotherapy for my conditions and i now don't want to get in it due to this. The girl also chucks rubbish all over which blows all over our open plan front gardens (she once destroyed a huge chunk of polystyrene so you can imagine the mess when it blew all over our garden). I can't put a fence up as we arent allowed (housing association). My nerves are bad, i am not sleeping properly and my condition worsens with stress. You all have my sympathy and understanding on here as i know what you're going through.
Ellesbelles
- 7-Aug-19 @ 8:10 AM
It's probably best that he waits until they're home if it happens again and asks for it back, then it won't cause bad feeling (unless it happens constantly like my neighbours do to me!)
Ellesbelles
- 7-Aug-19 @ 7:54 AM
My neighbor blames us for her problems.she told us to get f-----a few years agoand continues to campaign against us with other neighbors.We have lived here 42 years with no problems. She very unstable and has taught her children to hate us .We are constantly harassed looks, under her breathe comment.
My neighbours continually play loud thudding music from early morning until late evening. You can constantly hear it over our tv. They smoke weed all day and when I get in from work my house stinks of it. Their children run around and play on my front garden, they come up and put their hands on my living room windows and look in and bark at my dogs. I no longer use my back garden as their children stand on things to look over my fence and again bark at my dogs. I have no privacy and the parents never tell the children to stop. I own my property and they are council tenants. Help...what should I do?
Probey
- 23-Jul-19 @ 6:16 PM
I moved to an all white area almost five months ago and have had nothing but racist abuse from neighbours on either side of me. I have been told to 'go home' up to sixty times a day from both sets of neighbours. From one side the neighbour sang ' daylight come and I want to go home' on many occasions. Deliberately bashing counter with hammer when I went to use kitchen. Or hitting broom repeatedly against skirting. Or bashing hammer when they knew I was in bed. All day stalking me around the house from room to room daily. The neighbours follow from both sides of terraced property often making comments or making sounds so i would know they were there Also if I go out the yard they look through window and stare, comment and make loud noises. If I go out the front they go the same time always. They have involved other people like friends and family from the same street and neighbouring streets. The neighbours and their friends drive and follow me about knowing that the village is small so know where I am heading so can get there before me and wait. They are clever because they make no physical contact, only verbal from car. Police do nothing as I have no evidence. I am not a paranoid person and never have been. If you tell police about other mental health issues you are made to feel you are imagining it all. However, if police checked the CCTV cameras, they would see the same vehicles following me about everytime I went out. I have been gossiped about on the neighbours doorstep so loudly for me to hear and also as soon as I go outside into yard. My dogs are scared to go outside often as they glare down at them and scare them on purpose. I only moved here to save money as London is too expensive.
My neighbours gets pissed and shouts abuse through wall till God knows what time, been going on for over 10 years she gets away with it from landlord every time. Evil people. Even post lies on facebook bout us.. gets a slap on wrist. We work 12 hour shifts she sits n gets pissed. Any suggestions .won't answer door to me or runs. I can't hit her as would affect my job but my god its getting close.
I have a neighbour who asked us to turn off playing in the garden at 6pm due to swear words- claiming that it's not suitable for a family environment- is this allowed?
Jane
- 21-Jun-19 @ 8:50 PM
Our neighbours children kick their football against our wall, with the previous neighbours we also had this problem and had to have one panel repaired and also a large sheet of hardened glass in our courtyard. As pensioners we cannot afford to pay for damage caused by someone else, but don't want to cause trouble.
Keiling
- 19-Jun-19 @ 6:50 AM
I have lived in a Housing Association property for 6 years. All those years we have been subjected to a family behind us from the same Housing Association, kicking football against their house, now this isn't your just a kick around, it's a constant banging every other day and I mean booting that football. Along with the coming over of fences and playing football from one house to another, the fences are the low 3ft type picket fence and subjecting us to abuse when we have told them to stop booting the ball against our fences or trespassing or shouting and just generally being loud. Now we have had this on video and been told we can't film this apparently but when we had an incident of school kids causing nuisance outside that was OK by the police, so was kind of in a grey area about that, as we are not filming because we are stalkers, just capturing anti social behaviour.Also to add these kids that are there,don't live there,it's thier grandkids.Our Housing Assocaition do nothing. It's making my life hell living here, as this area is how I can say not a mixed area, it's a large concentration of one community. Many a time I have been told " this is not your area" and had homophobic abuse as well. Hopefully someone who knows the law can advise us if we are we allowed to film anti social behaviour, and is our Housing Association required to help us if we have been suffering with anxiety/depression and hyper sensitivity and made them aware of it for many years.
Samo
- 17-Jun-19 @ 1:56 AM
My son jumped over a fence to get his ball because the neighbour werent home and a women saw him do it will i get in trouble?
Ryan Richard
- 30-May-19 @ 9:01 PM
We recently moved onto a bungalow in a small village. Three weeks ago the man across the road knocked on the door after 10:00pm and complained our cat had been in his house and "attacked" him and sprayed his carpet. I explained our cat was in our bungalow and is female. He went away muttering. The next day he reappeared claiming he "knew" it was our cat and also claiming it had broken a tablet computer and other property on his house. As I again denied his claim he went away very unhappy. At lunchtime today he came to the door with new complaints about me taking my cat onto his garden to defecate, damaging his car some six weeks ago and generally calling me a liar. All this was shouted on my doorstep and when asked to turn down the volume he just shouted louder. We are now thinking of moving again But what can I do to stop this behaviour?
Newface
- 27-Apr-19 @ 3:07 PM
Just moved in a council house and neighbours have loud music on every night at the moment it's still going on and it's 7am here they let fireworks off outside they have people going round doing drugs as I can smell it through my walls and fighting outside this is only two weeks since I've lived here Rangbthw police and they said it's a council issue I've contacted council but they haven't got back to me I'm heavily pregnant live by myself with two daughters I'm scared to go round in case they do Somethin I've had my tyres slashed and yet still no one does anythin
Pregnant and ratty
- 13-Apr-19 @ 6:58 AM
Hello there I have just moved in to a new flat and one neighbour is having party's evey weekend banging on walls and floor constantly and from Sat I handed that he has a asbo for drugs and fire arms and the council haven't told me about this were so a stand
Hoopy
- 18-Mar-19 @ 7:52 PM
I have the opposite issue. I have a downstairs neighbour that is only happy when I'm sat on the sofa. I vacuum - she bangs, I put shopping away - she bangs, I get up for work early - she bangs etc etc. I feel like I need to be static for threat of her braying on the ceiling. Lived here almost 10 years with no complaints, she's moved in and I'm being threatened with anti social behaviour orders. I never play loud music etc. I don't even have family and friends over as she gets enraged. This is all day and night. I would be more understanding if it was at night. I feel some people aren't suited to loving in flats. I have an upstairs neighbour that can be noisy but I wouldn't start banging as I accept people aren't able tolevitate!!
RoDarling
- 11-Mar-19 @ 6:17 AM
I too, have an upstairs neighbor whos six year old child has been dropping an unknown object an unknown item that clatters on her wooden floor. From 08:00 until up to 20:00.This can go on all day, every day. I have approached the parentsthe housing association many times but still can not have a day of peace. This is an immigrant family and of late have accused me of being a racist and they are taking me to court.
srinagar1234
- 10-Mar-19 @ 3:53 PM
Hi i have a nighbour that lets her 8 year old run and bang everyday the walls are so thin its starting to realy scare my dog don't know what to do had enough now.
pez
- 28-Feb-19 @ 8:36 PM
i have an issue with my neighbour about his loud music monday to Friday nights at first.i tryed to talk to him numerous times nicely but all i get back was nasty names ive been called and doors been slammed in front of my face.so I've been trying to ask some help from local colchester council but nothing changed.its only get worst...he become even more aggressive.once we get back late at night with my partner from the hospital as we lost the baby,and guess what...our car been covered in red dust from his painting work in front of it.at the time i was down already becouse of our loss ,and all his behaviour that we have to cope with.when we asked him why did he done this and who is going to pay for polishing work he just been shouting at me once again and walk off by saying that im the one who is always looking forproblems .when i called the police he pretended to be very nice person and promised to pay for the damage that he done.but he never did.then i tryed to talk to him again he gets aggressive towards me and been saying that im stubborn and he is not going torepay any penny.the thing is that we have to share the parking spaces but instead of using car park slot he is making here a storage by putting all the things like old lockers big washing line balloons of gas and its make difficulty to get to my parking space.we asked him to remove his washing line away cuz it's not safe and in case it's falls its going to do some damage for my car.he ignored us again as usual.i get in touch with council again and they told me its nothing we can do about it.wehen the washing line finally got on to my car leaving a big scratch on it i called the police again because he started to harassing me in front of my guests as it was my birthday...nothing happened again...i fell like no one is doing anything to helping us council can't do anything as he is vulnerable person who is trying to get clean after being drug addicted and they are taking care of him..leaving us to suffer!police not doing anything either.landlord don't care...im so deeply depressed after all this stress so i get my self a cctv to wach a car parking as he been harassing me to smash my car but it's only recording on one side.every single time i have to check under my tyers before leaving the parking as he putting things under to make some damage. im working as a nurse and can't cope with this any more i have no sleap before long shifts at work. im always in stress becouse i don't know what to expect from him next...please help me!!!what else i can do ?who do i need to contact if council and police are doing nothing
erica
- 25-Feb-19 @ 10:43 PM
Reading stories on here showsI'm not alone. My neighbours are disgusting and inconsiderate. Single mum with 5 kids and on benefits because she can't be bothered working. I tried to have words with her numerous times about the racket and she just mocks us and gets worse. We all work and day and night door slamming, banging on walls, loud music, shouting and kids banging everywhere. Random men turning up and it's like living next to a club day and night. It is so bad and can't sleep due to the noise and house vibrating. I reported it to next doors landlord with recordings and log- got told they need more evidence even they have 2 years of this- I called Manchester council out and they said they couldn't do anything only tell her to keep it down. It is so ridiculous that we feel like prisoners in our own home. On Thursday only got 46 mins sleep and then to work tired. Can anyone advice what we can do? So sick of this and it's affecting us to a stage we can't cope. We own the house.
Angel
- 23-Feb-19 @ 8:00 PM
My neighbors always bang his wall as he said he get disturb of my two boys walking, running, playing bla bla bla. I have 6 years and 4 years boys. Many times i make them stop but they are kids since 4 years we heard always bang bang on the wall. We talked with those idiot family. But nothing stopped him. Till yet we havenot make complain to police nor the council. We knew that they dont do anythings and it turns more worse than this. I dont know what to do to this type of people. Is their any origination or group who can deal and can bring changes to those type of people. Please help me out
Live in a semi-detached next to a rented property of 2 guys. Last year a younger man moved in as well and has caused nothing but trouble since. The walls are so thin we can hear everything; constant banging and shouting, furniture moving, work out machines. We called noise control team continually but they could do nothing and the useless council have absolutely no power either. What's more we even had to call the police on numerous occasions as he was threatening other tenants one time and another he'd beaten his girlfriend(?). Both of the property's landlords have blocked our calls too- truly shows the type of people renting out this place... He'll go away for weeks to months at a time only to come back again and start the disruption all over. Whole situation has drained us and the children are petrified when home alone. We have even resorted to lying on the floor in hallway downstairs to sleep, as it's the only place the noise is quieter during the night. Put the house on the market but after 2 failed attempts to sell things aren't looking up there either... Just wish inconsiderate people like him would burn in hell to be honest so the whole ordeal could be over. Good luck to anyone in a similar predicament, remember to keep your chins up!
Sad & tired
- 8-Jan-19 @ 9:05 PM
Live in a semi-detached next to a rented property of 2 guys. Last year a younger man moved in as well and has caused nothing but trouble since. The walls are so thin we can hear everything; constant banging and shouting, furniture moving, work out machines. We called noise control team continually but they could do nothing and the useless council have absolutely no power either. What's more we even had to call the police on numerous occasions as he was threatening other tenants one time and another he'd beaten his girlfriend(?). Both of the property's landlords have blocked our calls too- truly shows the type of people renting out this place... He'll go away for weeks to months at a time only to come back again and start the disruption all over. Whole situation has drained us and the children are petrified when home alone. We have even resorted to lying on the floor in hallway downstairs to sleep, as it's the only place the noise is quieter during the night. Put the house on the market but after 2 failed attempts to sell things aren't looking up there either... Just wish inconsiderate people like him would burn in hell to be honest so the whole ordeal could be over. Good luck to anyone in a similar predicament, remember to keep your chins up!
Sad & tired
- 8-Jan-19 @ 8:46 PM
i have noisey neighbours next the walls r thin she hot a son they both slap the doors really lound and they dont walk they bang on there feet because they dont know how walk at all i think and also she as other people stay at the house while she is away like her mom and the 3 kids and when she does comes back she as 2 lads stopping with her while she goes to work and leave them 2 in the house to do what they like in the birmingham city council house.
It is a nightmare I am living in our area has turned to crime and people are just vandalizing stuff they don't own. Also I have two nightmare neighbors now, mainly because of one who wouldn't stop banging. Put up a battle with these people threatened them to keep away or ELSE my bat would deal with them, yet it doesn't make any difference, it's like they feed off of it. Neighbors who live below me started trying to harass me over what? Some mentally ill neighbor on my other side banging the wall in? So they occasionally started to ring my doorbell for me to open the door for them, YET... they know the PIN. It's harassment. They'll do that because the door is on the other side of the building and I'm on the complete opposite side. I asked family to help me, they declined. So now guess where I am? AT BREAKING POINT. Just looked out my door at 11PM cause I heard banging, turns out it was my mentally ill neighbor next door. Then I see some JUNKIE woman swearing at me outside, and I'm like WTF? So I am hated for trying to defend myself from these nasty drug addicts and crazy people? Saying how she hated me, I don't EVEN know the woman. But if I see her again and if she is anywhere near my home, she will get a bat to the head. My mentally ill neighbor caused so much trouble that people targeted her home, she is that mentally ill that she thinks it was "ME". How stupid is that? My house got targeted too you know. Someone broke my door handle and messed with my locks. But from what I learned, there is no getting through to the mentally ill. Police = useless. Council = useless. Mediator = useless. And you know the police? They don't even come out anymore when you call for them. That;s why I gotta protect myself. I saw a BLACK man outside my house the other day and I was like WHO IS HE? @sara I feel you. It's not fair is it? But you seem like you have serious mental issues, because if you didn't you'd have left that home ages ago. Specially if you WORK, that's what I would have done if I could have escaped. All that you explained is a nightmare, something I'm going through too. Well something similar... but also other stuff too because of one person. And you're right, these people can get you put away. That's why I would usually advise people to MOVE if they can. It got so bad at one point I asked my council for a transfer only for them to respond by saying - we don't do that anymore now you have to SWAP houses. Tried the home swappers, nobody wants to trade and you have to PAY to use the services. Can't afford that. TIME WASTERS! Why did the councils remove the option to move after you've lived somewhere for several years? I've been here six years now, it'll be seven after 2018. It's horrible, they should give people the option to move, because bad things can happen and then you are stuck suffering, and I know deep down that not everywhere is like that. Growing up and living alon
A.G
- 19-Dec-18 @ 1:01 AM
There are some absolute horror stories here! I am shocked that people are so inconsiderate. Mine seems pretty tame by comparison...my neighbour slams doors. The front door, the kitchen door, the flat door, cupboard doors...all of which I can hear clearly through the wall. I am assuming her doors have handles on them, I just cannot fathom why she doesn't use them! I have knocked on her door several times and she never opens it so I have put polite notes through at various times reminding her that she has neighbours either side and that we don't enjoy being woken up at 2.15am (I have a job to get up for but not at 2am!) when she's slamming about the other side of the wall. It improves for about a week, then it's like she has amnesia and reverts back to slamming! She is on benefits and rents the flat from a private landlord. I am trying to find out who manages the property because if she won't listen to me then maybe she'll listen to them. I have no idea who this is though. I have got the freeholders info from the land registry and have written to them. But if it turns out they don't know who is responsible for the flat how can I trace the property manager? Someone is responsible for keeping her in line and I am certain she would be in breach of her tenancy agreement. Help please!!!!!!!!
Sleepflower
- 2-Dec-18 @ 7:39 PM
I own my house..my next door neighbours own theirs. I live on my own, they are a family of 3 with a 2 year old. The walls are paper thin. I have already had to ask them to ventilate their house better and open their windows as their cooking smells make my house smell, it's awful when you're lying in bed and smell it. Also their toddler is screaming, I mean actually screaming, and running around the house until gone 10pm. This is causing me a lot of stress. I've already knocked about the smells and it's made little difference. Now I need to speak to them again about the child. Shall I write a letter? I'm worried I'm going to lose my temper as they're stressing me out so much.
Zobo
- 30-Oct-18 @ 10:33 PM
Weak bullies form gangs to intimidate neighbours, use animal cruelty and their own children to do their dirty work. You cannot reason with these weak bullies and moving house is never the answer.They are just about everywhere and never work. They use all forms trickery and are good at lying, Repetitive in their actions no matter how nicely you ask them to stop. I believe Governments support them. One only has to look at the many complaints made and how the system is failing society. It all has to do with Power, Greed and Money. If only the large number of abused confront Governments we could make a difference. When election day comes remember what government made the difference in combating bullying and meant every word of it/
Alan
- 28-Oct-18 @ 9:25 AM
my neighbours are disgusting they have been measuring there boundary line from where they have decide to push there fence . I cannot no longer lock my gate . Damaging the fences had to replace them twice . drilling into my boundary wall drilling and nailing wood to my fences. when approached damn right rude get abuse from them. constantly calling the police, no one is helping or putting a stop to it. facing cameras into my property which of police has overall done nothing about!! thrown rubbish into my garden stolen tools if my husband absolutely disgusting people .
It's unfortunately the life we live in now,,more and more people don't give a damn about other people, I have noisy neighbours,mainly at night ,talking loudly after 12am slamming doors moving cars,there is 4 people that live there ,I started being polite but they don't listen just take the piss so I just wake them up early in the morning when there're asleep it's the only way,cos councils can't do nothing about talking ,i I have to sleep in another room , which I feel is unfair ,,my father used to deal with people like this very affectivly but has since passed away,,it's always usually rented accommodation where people are noisy and these people are young polish ,,if my mother didn't live with me ,I would wake them up every time they made a noise,,,if I didn't say anything I'm certain they would be more noisy,,I feel for all "decent" people who have terrible neighbors,,it's awful,,,,hang in there ,,they might move away ??
Jonnybravo
- 21-Oct-18 @ 4:29 PM
We live in a small ground floor flat and our neighbour upstairs like to heavily run up/down their stairs, slam their doors, scream at each other or their dog (which you can also hear scratching around). These are at unnecessary times too, middle of the night and even at 5am in the street. This happened again at 7am and even in the afternoons. The man who screams and shouts is also swearing "shut the F up" etc and the woman is just all out screaming. I might take a note of exactly when it happens but not sure who to report it to? Any suggestions?
Steve
- 28-Sep-18 @ 8:39 AM