Letter Template: Asking Neighbour To Meet About Dispute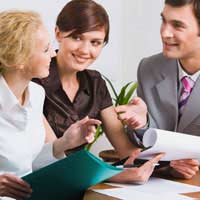 Sometimes it can be difficult to resolve a dispute, particularly if one of the parties is not prepared to compromise. Unfortunately if you are neighbours, the problem is unlikely to simply go away by itself.
If you have unsuccessfully tried speaking to and/or writing to your neighbour, you may need a more formal meeting, or even professional help to resolve the dispute. A mediator may be able to help keep any discussion on track (essentially refereeing the discussion) and so assist to resolve the matter.
If you want to go to mediation, you will need your neighbour's agreement to try this method of dispute resolution. Talk to your neighbour
Initially, try speaking to your neighbour to explain that you think a meeting or mediation may be the best way forward. If they always seem to be out, or you are no longer on speaking terms, try sending them an informal note. If that does not have the desired effect, try sending a more formal letter.
To assist, a template informal note and more formal letter are below:
Template informal note
Dear [name]
As you are aware, we have had a dispute over [brief summary - eg use of the shared driveway]. Whilst we disagree over this matter, we are neighbours and so do need to try to resolve this issue. I think that [a more formal meeting to clear the air / professional help from a mediator] may be the best way forward.
Please can you confirm that you are willing to [meet up / attend mediation]?
Best wishes,
[Name]
[Your house number]
Template more formal letter
[Your Address]
[Neighbour's name]
[Address / 'Delivered by hand']
[Date]
Dear [Neighbour's name]/[If unknown, just address as 'Dear Neighbour'],
Re: Dispute regarding [summary of problem - eg use of shared driveway]
As you are aware, I live at [address], next door. I am writing in relation to the ongoing dispute that we have over [brief details of problem - eg use of the shared driveway including number of cars that we can each park on the driveway and where these can be parked to avoid blocking each other in].
I have previously tried to speak to you informally about this problem, and have also written to you. Unfortunately the problem is still ongoing.
We are neighbours and so I am keen to resolve this matter amicably. I would therefore request that we meet to discuss the problem more formally and try to reach a resolution.
[CHOOSE MOST SUITABLE OPTION]:
I would request that we meet at [location - eg a local public house or cafe at a time when you could quietly talk about the issue] on [date] at [time]. If you are unable to make this date/time, please let me know when would be more convenient for you.
[OR]
I would request that we attend mediation with [name of mediation service - if in England and Wales you can search for one at Civil Mediation]. A mediator is an experienced independent party who acts as a sort of referee to the dispute. There is a fee for this service, which I would offer to split equally. This will usually cost less than if we were both to hire solicitors and take legal action.
Please confirm your agreement to the above meeting [and fees - if mediation]. I am keen to resolve this issue.
Yours sincerely,
[Your signature]
[Your name]
You might also like...
About two months ago my two children and myself moved in with an elderly woman we met from church. She has a whole seperate wing on her house that has 5 bedrooms. Anyway, she has this elderly gentlemen neighbor who is quite sickly. He needs a lung transplant and goes through multiple oxygen tanks a day. Originally both myself and my children got along good with him. Then recently I told him I was going in for some dental surgery to have a tooth extracted. He asked if I was getting Percocets for the pain. I told him I had no clue but I didnt like Percocet. So inevitably he asks me to tell the dentist I need them and I could just give them to him. Well, I wasnt doing that. So a couple days after my surgery he calls and I told him they only gave me Tramadol which I like better. (and that is what they gave me) He then started yelling at me and said I was lying and keeping all the Percocet for myself. From that point on he's been telling the neighbors Im a liar and a drug addict. Hes even called the elderly woman I live withover to his yard (while Im out front with my small kids) telling her Im on drugs so I can hear him say it. I went inside upset and then later that night I sent him a text telling him to stop telling people Im a liar and a drug addict. (Incidentally, the drug addict claim comes from the fact he believes I was prescribed Percocet and took them all and just didnt want to give him any.) Im at the end of my rope with him and he just doesnt stop gossiping. I have no idea what to do.
lorelei
- 16-May-17 @ 3:47 PM
I live onresidential road in Sheffield. And was told that the house I own could not be made in to a business. Only to find the house directly a cross from me as been given planning to be a business with people working there large vans coming delivering just envelopes blocking people drive's tenents living in the upper part of the house and all the down stairs full of computer the government keep saying we have a shortage of house and Sheffieldwith hundreds of empty office
Summer
- 4-Jan-17 @ 4:01 AM