What to do if you Think a Neighbour is Contravening Planning Regulations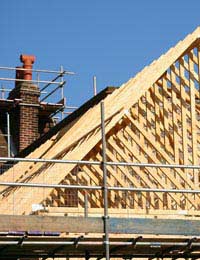 With all due respect to our neighbours, we all need to be aware of any planning permission they might want to submit if they're intending on making any major structural additions to their property, or if they are planning on using their property for a purpose other than what it was originally intended for.
It doesn't matter how well you get on with your neighbours, planning consent is something which, if obtained, can have a fundamental effect on your enjoyment of your own property. This might include things like the reduction of direct sunlight you receive as a result of new buildings, and there are also issues about your right to privacy.
Alternatively, they may be looking to convert their property in some way for business or commercial use which could have a direct effect on your home life. Assuming that planning permission has been granted, however, then you do have the right to object if you think that your neighbour has failed to comply with the terms of the planning permission agreement.
When Is Planning Permission Needed?
Planning permission is usually needed for the following, although this list is not exhaustive:
Building or adding an extension(s) to a property which will affect the external appearance of the building.
When you want to divide off part of a property to be used as a separate home, or you want to put a caravan on your land to be used as a home for somebody else.
When you want to use your home (or part of it) for business or commercial use.
How Will I Know if my Neighbour has Contravened Planning Regulations?
Firstly, any planning application which is submitted requires the planning department of your local authority to write to all the neighbouring residences which might be affected by the plans. You have the right to inspect those plans and to get copies for yourself. You can also appeal against a planning application, although that does not necessarily mean that your objections will be upheld.
However, assuming that planning permission has been granted, it's important that you remain alert as to how any proposed development or use of the permission which has been granted is complied with. If you suspect that your neighbour may have failed to comply with everything contained within what was agreed, you should notify your local authority's planning department at the earliest opportunity.
Obviously, some contravention of what was agreed might be more visibly obvious than other aspects, although the planning department themselves will also have a vested interest in ensuring that compliance is met with completely.
Failure to Comply with the Planning Permission
The council can enforce proceedings against people who have contravened the planning permission which they have been granted in the form of a Planning Contravention Notice. Severe financial penalties can also be imposed and your neighbour can be told to restore the property to its previous state at their own cost, even if that means demolishing a completely new building or structure if it does not comply with what was agreed to in the drawings of the plans.
It's also important to remember that, in addition to the planning permission, any structural changes will also have to meet the Building Regulations which, although often interlinked with planning permission, are entirely separate regulations which must also be adhered to.
You might also like...
MY neighbour has built a dormer room against ours which was built 27 yrs ago .We knew they would remove the cheek tiles, but, after this they have removed tiles from the frontage of our dormer and built on TOP of my property. What can I do about this ?My neighbour told me to mind my own business and let his builders get on with their work .
debz
- 23-Jan-21 @ 7:23 PM
Hi I want to build a loft extension to my property. I am going to use the permitted development route so I don't need to to get planning permission and neighbours cannot stop me. I have now found out from the builder that I need access to my neighbour drive to carry out the works. My neighbour has refused saying he had the experience in the past different house and it was a totally nightmare. This has killed my idea in the water. Can a neighbour refuse ? Thought I can take him to court to gain access ? Do I have case. Thanks in advance.
Cowhead
- 6-Jan-21 @ 5:22 PM
My neighbour put up a giant shed, about 6 years ago, it's at the front of our properties and right next to my boundary wall. Blocking light and a view, it's a 12ft x 12ft x 10ft, his property sits much higher than mine and its quite monstrous looking out of my door. I hadn't thought about the permissions etc because it's a big shed. It's a friend who's pointed out how big it is and close. After such a long time is there anything I can do. He's the most vile of neighbours and no conversation was held when he put it up. Any advice would be appreciated. Thanks
Japears
- 27-Dec-20 @ 10:16 AM
My neighbour has built a monstrosity of a garden shed type building at his back garden. It is an eyesore, is right next to my wall and much higher. It has been built with plywood and since it's rained for last month it's now black and warped and looking very unsafe. It's prob 12ftx12ftx10ft high without a roof yet.Would it need planning permission as I havent been notified or even had courtesy of a conversation regarding given that it def impacts on my garden and view! I have bought my house whilst he is renting. Is there anything I can do? Any advice would be appreciated. Cheers.
my neighbor's are building an extension at the back of the house and they are going the full width of the building and nearly four meters in length, problem is, they are building a slanted roof on it, and it will stop light coming into our windows. what can we do and who to complain to?
Steve
- 3-Dec-20 @ 5:45 PM
Hi my neighbours opposite me are still in the undecided planning stage of their planning permission for an extension. However they have already started digging and putting in the foundations for said extension. Is this allowed?
Karen
- 26-Nov-20 @ 6:40 AM
When I moved into my property 5years ago the garden had beenfenced off for over 20years. I have since replaced the fencing to the same boundary. Part of the garden is not registered but I hold a pair of old deeds that a company of surveyors have confirmed that the land belongs to my property. The local planning department have issued an enforcement notice saying I do not own the land but they won't provide any form of evidence to counter my deeds. Does anyone have any suggestions as how I can move forward? Thanks
Scoobydoo
- 20-Nov-20 @ 9:20 PM
We have managed to fall out with our neighbours over there extension. originally they planned a double story extension and we objected and the council upheld our complaint and they have not spoken to us since. They resubmitted a single storey which went through. The build runs right down the side of our property and they originally agreed to us taking the border fence down. When we did that they have now kick off and are demanding that it is reinstated. We have also have a closer look at the original plans and planning consent. There new build is closer than the plans say it should by just over a foot and they were supposed to convert and extend there garage and not demolish it a build a completely new building as it wouldn't match the existing property, we don't really want to go down this line but would like to understand what options we have as the letters we are getting from them are getting quite nasty. Thanks in advance for any feedback.
Richie121
- 19-Nov-20 @ 4:26 PM
I have neighbours who have build what appears to be a 3/4 roomed separated building in their back garden. I have no idea what this is used for but it looks very much like an annex. Is this allowed without planning permission.
Skinnyminny
- 15-Nov-20 @ 9:44 AM
Neighbours (bottom of my garden has a boundery fence) have constructed a loft conversion during lockdown.This is now a 3 storey building with windows facing my property.No planning permission with local council only for a wall at the front of the property.They have removed the chimney breast.Rendered the walls Ns painted them white.The building now looks well out of place and I have lost the privacy to my property.Any advice is greatly appreciated as it's time we made a stand on this happening and affecting our mental health. TiA
Tray
- 8-Nov-20 @ 12:47 PM
My neighbour has built a out house in his back garden its an eyesore its right by my fence and Its higher than my fence. I've never seen any sort of planning permission what can I do.
My neighbour is doing work at the rear of the property, they are putting a toilet in and the pipping is partly on our side and the work men have dug up in the shared alley way making the pipe connect from our toilet to their new toilet and the pipe is partly on our side. The neighbour originally said they are doing alterations at the back but not putting in a toilet. Plus I really think these so called builders are a bunch of cowboys. Thank you
Nicky
- 31-Oct-20 @ 10:18 AM
my neighbour has just had a raised patio done . They have gone past the boundary posts with the hardcore up to our gravel boards then used a walker plate to compact it down then put the flagstones on . Our gavel boards are 300mm high, top of stones are 60mm above our gravel boards when they finished. Is there any thing I can do.my wife tried talking to them but they said wecan't do anything.
Tez
- 28-Sep-20 @ 1:41 PM
I am in detached bungalow however next door have had a new car port done which us sitting on my Guttering
Tracey adams
- 21-Sep-20 @ 5:31 PM
Properties on both sides are private landlords who let exclusively to students from the local university. They do nothing to prevent loud parties that go on all night, despite agreement with the other people in the area that there should be no disruption past 10pm. Their tenants have house parties (even in lockdown) and play music loudly all night with no warning to us, and worst of all they have fire doors which they let slam every single time so the entire house shakes.Add to that constant smell of drugs in the air, leaking drainpipes and sewage pipes that are never fixed and you have a wonderful area that is being destroyed by these shameful landlords. Absolutely no help from council. It's infuriating that there is zero legislation to prevent private landlords being so poor to their neighbours.
None
- 13-Sep-20 @ 1:44 AM
My neighbour added a dormer extension to the rear of his house which involves an extra window and double French doors. The double French doors are nearest to my bungalow property. He has not got planning permission for the doors that have no guard. Would this type of work need planning permission??
Jan
- 13-Aug-20 @ 1:35 PM
My neighbour to the rear has raised their garden and decked/stoned it. It's over 45cm higher and invades our privacy (back fence and now they are chest night looking directly into children's bedrooms). I think they need planning permission over 30cm. Is this correct and if so what do I do?
Bob
- 9-Aug-20 @ 12:27 AM
my neighbour had an extension built around 6yr ago and some of it has come over to my property, while this was being built my patio & carport where alsodamaged is there anything Ican do .
Darilyn
- 31-Jul-20 @ 3:01 PM
My neighbours new extension now has a large side window which is overlooking the side of my house and my front garden. It's clear glass window. Should it be a frosted glass?
Warum
- 24-Jul-20 @ 2:52 PM
I have been in my property for 27 years. My fence, seperating the detachedproperties gardens as been in place for that time and some time prior to that. The adjoining nieghbour constructed an open sided garden room, which is higher than the garden fence whose roof line overhangs and makes it impossible to remove or replace the fence panels adjacent to the garden room. How can I proceed to resolve this issue?
Norman
- 24-Jul-20 @ 12:24 PM
Hello. We have, at the bottom of our garden, the side and back wall of a block of 2 garages. The window, which is actually in our garden, is next door's! They use it as a beauticians and having no soundproofing whatsoever, and she is loud, we hear everything. We have been in touch with planning, at our local council, and just before lockdown, they were talking about the possibility of serving them with a notice, as they are not licenced. We were told we shouldn't have to listen to them, and we do have a case!
None
- 22-Jun-20 @ 5:51 PM
We submitted planning permission, which was granted for a side and rear extension. We've been upfront and open with the neighbour , in regards to explaining the plans, if they have any issues then just let us know, they have always been polite. They objected to the plans, however they were granted. Once again through the build process, we've kept in touch, asked permission for the scaffolding to be on their side. Nothing was an issue. We even noticed their guttering was all wrong so we just replaced for them. The extension is now complete and we've received a solicitors letter asking confirmation that we've built it to spec (which we have) and now they have further concerns on the foundations Apparently we should of served a party wall notice, we were completely unaware this existed. We've built next to the party fence, and the foundations haven't gone below nor underneath. No damage has been caused to any property nor has this been mentioned. I feel anxious that this isn't going to be the end . Does know if they can take whatever they feel we've done wrong, further?
tilly
- 18-Jun-20 @ 9:02 PM
What do I do? For nearly 3 years our neighbour has been doing works on their house. The extention they have built looks like a child had built it with just bare old bricksexposed. Some of the bricks used in the building were taken for a skip down the road and wheelbarrow back to their house. My concerns are that the building is not safe. Their guttering just pours into our garden when it rains. My concerned are my walls will become damp plus the noise of water pouring outside my back window is a nuisance. DIY continues most nights at 7pm . This is not classed as unsocial, but that is the time we sit down to watch TV at the end of the day.. ..only to listen to drilling Cannabis being smoked in their back garden the smell comes into our house and we have to close the back door and windows. It's not good particularly when my Grandchildren are at my house. On many occasions I have tried to communicate with them. Letters , knocking on their door i only gets greeted with the door slammed in my face. I spoke to my neighbour and said I would call the police about the cannabis if it didn't stop. The neigbour said it wasn't her it must have been her son and slammed the door. This must have worked as no smells at this time. The Council have helped when rubbish/rubble was left at the front of the house for 6 months. Still the issues goes on leaving me frustrated.
None
- 8-Jun-20 @ 2:23 PM
Advice Needed Please I live in a detached house with attached garage at the LH-side. The other side of the house has my gated passage to get to the rear of the property; the passage is approximately 1 meter from my neighbours garage wall to my gable end and identical house. My neighbour intends to build above his garage using its footprint but this will then create a 1 meter passage between my gable end and his new gable end wall above the garage and create a dark Enclosed passage. Does the neighbour need to have planning permission to enclose this space and will they require scaffolding erecting in my passage way.
Mr P
- 2-Jun-20 @ 3:43 PM
My neighbour has contantly made industrial building type noise for years. I appreciate the noise is a seperate issue, but... He has now built a timber extention to his, already anple, etention. The noise is, of course, unbearable - Industrial size circular saws and drills, etc. But, can I do anything about this further extention of his ever growing domain?
Exhaustedman
- 1-Jun-20 @ 11:15 AM
my neighbour was permitted to reroof a bike shed between our houses, one side of shed is against my house. it 'was' set back 3ft from the red brick gable 'qoin bricks'. I permitted him to re-roof and to install 'flashing (GRP) as previously there was none and his water was damping my reception room. on day 1, he cut the trench and came to agreed point, but next day he can 30cms further forward and cut into my brickwork without consent. I live in a conservation area but Council dont seem to be over-concerned, he did not seek any agreement albeit 'only a bikeshed' my house now looks like a terraced house. What can I do?
TimShan
- 26-May-20 @ 12:13 PM
There has been a patch of waste land attached to my rear garden empty for years. It was sold by auction. There is now a two storey block of flats being built 8 units in total. The Construction of these flats is 1.5 metres from my boundary fence. At at present over 50 ft high without roof as yet Neither I or any of my neighbours have seen any plans or received anything to tell us about this construction. I have contacted the Council, who I assum gave theplanning permission, to raise a complaint. What happens if I am right and this Constructionis being built too close to my boundary fence.
SAFE HARBOUR
- 22-May-20 @ 4:50 PM
My neighbours built an extension to back of a semi detached house and have put a core vent through a firewall and the fumes are leaking into our garden where we sit outside. I believe the wall is a firewall and don't understand why they did not vent the extraction fan through the roof rather than coring it through the wall. Can anyone please advise? Regards, Kevin Bell
Kibbo
- 16-May-20 @ 12:33 PM
The tenant at the back of the property has taken most of my garden and has built a shed over 2.5m height by 4m longHe said he bought if of the previous tenant yet Knowsley council have said they haven't sold the land to him.
Gemma
- 15-May-20 @ 3:53 PM
My neighbour got planning permission for a beautiful garage on their garden 5 years ago which they built but never finished (no garage doors) so has never been used as a garage. They have now spent all lockdown getting ready to convert this 'garage' into a house & plan to extend it & they have separated their garden into 2 halves, added drainage etc in anticipation of getting the planningpermission in and passed. Before they had the garage done they told us they knew someone in the planning department who would get the plans passed (it was too close to the boundary & yes it did get passed). We had a good idea the house was planned from the start (far too nice to be a garage) We think if they get permission for this 'garage conversion' it will leave the doors wide open for all our neighbours to build houses in their gardens(including us if we so wished) Would they get planning permission for this 'conversion'
Space
- 10-May-20 @ 2:37 PM