When you Should Contact your Local Environmental Health Department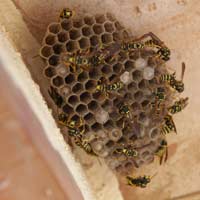 If you have already read a number of articles contained on this website, you will have begun to realise that your local authority's environmental health department covers a vast remit and they often your first port of call if you are experiencing problems with your neighbours or within the community as a whole.
It can be far quicker to obtain a resolution if you contact your environmental health department first as opposed to calling the police when dealing with many neighbourhood issues. In fact, in most instances, even if you call the police, they might refer you back to the environmental health department first. Here are the many issues that the environmental health department would deal with:
Air Quality
If your enjoyment of your own property is being affected by a
Neighbour's Bonfire
or barbecue or if an industrial chimney is causing a problem.
Contaminated Land
Where you suspect that chemicals or associated materials have polluted either a water supply or have contaminated land.
Dangerous Dogs
If you have a problem with a
Dangerous Or Nuisance Dog
in your area or you have been attacked or been threatened by an attack from a dog. You'd also contact the department if you're concerned about persistent dog fouling outside your house or on local parks.
Food Standards
If you are concerned about the hygiene of a particular business which is manufacturing and/or selling food or drink to the public, or you have suffered a health problem as a result of eating suspected contaminated food.
Noise Levels
If you are suffering from the effects of
Excessive Noise
as the result of a neighbour's party, loud music, a nearby factory or some other kind of business which is generating excessive noise or if you have an
Incessantly Barking Dog
in the neighbourhood.
Pest Control
If your own home or a nearby property has been plagued by pests which could be anything from a wasps' nest to rodent control.
Flytipping
If flytipping has occurred on your street or if you suspect a neighbour to be guilty of flytipping elsewhere.
Graffiti and Flyposting
If graffiti or flyposting is happening in your area, your environmental health department will also deal with this.
Litter
If a neighbour is guilty of not disposing of their household waste correctly, or if you are experiencing a lot of litter on your property or street as the result of a business nearby.
Of course, in many of these instances, the problem can often be resolved by speaking to the relevant neighbour or nearby business first. However, if you're unable to obtain a satisfactory resolution to a particular problem from the person(s) involved, or you don't know who might be responsible for causing the problem, then all of the above fall under the jurisdiction of your local authority's environmental health department. They have the powers and the weight of the law behind them to begin an investigation and to enforce a resolution, be that through the courts, if necessary.
What to Read Next...
Dealing With Infestation
.
You might also like...
I have had plastic pipes thrown in my garden twice this week, they are not from my property and not mine to dispose of. Its clear someone has had their pipes work done and just thrown them in a nearby garden. They do not fit in my blue bin so I have no way to dispose of these.
Annoyed
- 1-Dec-23 @ 1:19 PM
My neighbour has birds in their garden which make noises almost 24/7. It can keep my daughter up at night and/or wake her up in the mornings. It's such an irritating noise and it's just constant.
Anonymous
- 29-Nov-23 @ 10:14 PM
Currently living in a block of flats and my neighbour is now storing her wheelie bin in her storage cupboard which is in the communal hallway. Every time I walk through there, it stinks like a rubbish disposal site as well as cat and dog urine and faeces from the pets she has, which she disposes of their waste in the bin that is now placed inside. Its horrendous, the smell is now drifting into my own flat. I'm 5 months pregnant and cannot cope with this anymore.
Anon
- 27-Nov-23 @ 5:31 PM
I am an elderly widow living with mature single ill health daughter living in my private home, having many problems with both sides of my neighbours, continual sexual harassment, ongoing intimidate sexual remarks, even though they have partners and a couple of foreign women, by the way I am a foreigner too. This situation has been going on for over an year. Other nuisance like, pulled out my plants took my garden shoes. Encouraged by this next door neighbor, other side of the neighbour engaged with sexual harassment and antisocial behavior like deficiting in the garden, burning some unhealthy smoky product in their house abusively day and night which deteriorating my health, having symptoms of watery eyes, burning sensations nostril passage, throat, inside of my head and all over my face. I am taking medication but did did help. I am in the situation to find accommodation away from this problem. Unfortunately my age and my income didn't meet the criteria. For all the reasons I am seeking help.
Devi
- 23-Nov-23 @ 2:38 PM
We have a neighbour who has dumped a very large amount of rubbish outside their front door, they rent this house and I can't find out who rents it to them,we now have a problem with foxes because of this,and in the past have had tobhave pest control out
Taff
- 22-Nov-23 @ 1:56 PM
Please would you be able to get me in touch with the authority in charge of public bins. I have been trying for months to get 3 large public bins removed from outside my cafe. Not only does this cause an eye sore, the buns are significantly close to the outside eating area, they overflow daily, there is an abnormal amount of litter in the seating area. We are concerned for both business and the health and safety of staff and customers. On numerous occasions staff have found and had to dispose of dangerous litter from the eating area; including needles, broken glass, and drug paraphernalia. I have contacted the council many times about this and have heard nothing back. I have photo evidence if this helps my problem to be sorted quickly. Many thanks, Emily Manager at Hello My Moon
Emily
- 1-Nov-23 @ 11:27 AM
Hello. I live in a maisonette on the second floor. My glass front door and porch are at the front. The front garden, outside my front door, belongs to the ground floor maisonette. Since the tenants have moved in, they have dug up the lawn, and grown for trees and other shrubs as high as my front door, I can no longer see the pavement . Do I have any rights in this department?!
Angel7
- 20-Oct-23 @ 10:22 AM
Neighbours have an inflatable hot tub In their back garden up to the adjoining fence. The smell from the hot tub is vile, I don't think they are using any chemicals to keep the PH level correct as there is no chlorine odour. The odour from the hot tub is putrid, I can't go into my garden when the smell is bad, which is a regular occurrence. I have spoken with the neighbours but nothing has been done to solve the problem. HELP
Lynne
- 8-Oct-23 @ 3:55 PM
My neighbour next to me has had a fridge freezer dumped outside for over 2 years. It's right on a shared path out back of the flats. I think they own the flat so I don't know who to take this matter to with it being private ownership. Any help would be appreciated
Heather
- 2-Oct-23 @ 5:36 AM
We have some people who live half way up the street (.a good10 houses maybe more)they kept putting cat food out in front of our garage.They would leave all of the rubbish which blew around the road and it was encouraging rats in our garage and garden, and foxes outside which were defecating everywhere. We have caught them and asked them not to do it as our cats were getting ill from the food. They stopped for a while but now they have started to put it on the street pavement near our door not in in containers. One of our cats got hit by a car because it is near the busy road, it was OK.But how can we stop these people from putting cat food outside our house? Is there anything we can do?
Von
- 23-Sep-23 @ 2:16 AM
Hi there i have a neighbor (our backyards is separated by the fence) we have lived here for 10 years and they have these huge trees (birds of paradise ) with extremely sharp limbs and full of liquids which smells horrible .... when we started living here we had no problems just trimming the trees , but now over the years they have grown so tall , we no longer have sun in our pool ... and when those limbs fall it is very scary also , we requested many times for them to cut some so we can enjoy our pool but nope she told me its not her problem she has sun and that's that . what can i do ?
I have a neighbour under me who smokes inside her curtains are orange and the smell of cigarettes is coming up in my boiler room and around any pipes even my bath I have a 1 year old and I am worried for her safety due to second hand smoke being present both me and my neighbours can't even open our balcony door as it smells so bad even in the public hallway I am worried she hasn't got her smoke alarms on either as there is no way they wouldn't go off is there anything you can do I have anxiety and autism and I have no idea what I can do please help ?
Tcat
- 18-Sep-23 @ 11:23 AM
We are so sick off all the black bags of rubbish food waste outside the door e.pty oil drums we can't get toour bins one day we couldn't even get out the front door it smells horrendousand there were opened black bags with maggots there are children living in this building something has to be done about this
Ivor
- 4-Sep-23 @ 4:30 PM
Hello I have a neighbour who dug a firepit and is using it to burn bin bags and other rubbish. Its frankly disgusting.
Hi, I am living in a flat at 3rd floor. Our neighbour on 2nd floor is putting all the rubbish open in front of the door.It has been requested many times but no resolution.Also contacted landlord as well as the property agent but not resolve.Can you please suggest what to do?Thanks.
Saket
- 16-Aug-23 @ 7:16 PM
My neighbours fly tipping garden waste plus wood and hazabouse paint tin since she moved in reported to local environment health week ago neighbour seen her put them there she's needs prosecuting 2was never like that here getting rats in my garden dogs bring one in home
i've a pedo neighbour who has been using my water for 3 yesrs though loft. i've been turning off the heater to it to safe electrify and water. he's been putting something in the water tank in the loft.i heard it bloom.me and my daughter have been so i'll since. who do you contact for help? it's not the first time.m either.They are really sick neighbours. how would i prove its tyhrm.i don't have access to it. a plumber wouldn't know unless the what they put in there can still be seen.
madz
- 30-Jul-23 @ 5:47 AM
One of neighbours has dumped a washing machine in the close right outside my front door . Im sick of it already ive only been bere a week n ive had enough. Noise is terrible too with kids at all hours in close chapping doors running off and barking like dogs in close at 1am and things banging doors and ala sorts. Theres also a lot of stuff dumped in middle landing of the close as well washing machine a tein buggy a bike and other items. I need washing machine gone grom my front door i mean that's been done deliberately fir me to deal with it not them
I own my home. My neighbour isnhousing association, we have outhouse built on tomour homes which are joined to our homes. A while ago they got a quad, they stored it in the outhouse. Spilled petrol and didnt bother to clean it. The smell carried from my utikitynroom (former outhouse) all the way through the house for a week.Hesd buzzing tired sickly etc. They got rod of the quad and for months its been no problem now they have a childs motorbike. Which fine however, waking up at 1am feeling sick, head fuzzy. I gondownstairs where it is worse, Open the utility room and low and behold the petrol smell is from there. I dont have gas. Its 100% petrol. I've opened my doors and windows. However I can't keep them open because it gets too cold and we have downpours. When I mentioned it last time they were away, but they hit spilled it but couldnt be bothered to to clean it up. When they eventually did they used, washing up liquid and water, which didn't get rid of the smell! We obviously in the same situation again. It's against the housing association rules to be keeping petrol or petrol in items in the premises or in the old houses. They are supposed to be kept seperate away from property.the house in Association don't seem to be interested. Its making us ill.
Nikki
- 11-Jul-23 @ 6:11 AM
my neighbour has had extension built on to kitchen the work is shabby the guttering is coming off the water and all the dirt is coming over and under my fence and it has been like a swimming pool I have told them and sent pictures and todate nothing has been done and it is getting worse. what can I do
Suey
- 4-Jul-23 @ 4:40 PM
Neighbour behind my house has two/three garages and yard.I am not sure what the garages are filled with but I do know that the man was using it to repair old fridge/freezers.I had to complain before as well because he has filled up the land with rubbish and old vehicles. Brambles are growing and coming over the fence into my garden. When I look over I see lots of different items just dumped causing fire and health hazards.If you need name of the neighbour I can try to find out.How can you help with this issue? Thank you
Shashi
- 29-Jun-23 @ 10:38 AM
Can my neighbour continue to dump building waste on his land he has ruined the ground and doesn't even see it as it's a drop at the side of his house but it has become an eye-saw for us to look at everyday from our back garden it was so nice before now it looks like a building site
I have a neighbour who throws food out their kitchen window every day which entices they local vermin every day to feed and deficate all over the pathway. ie. Pigeons, squirrels , cats and foxes etc. who do I report this. They ignore numerous letters from council to stop this but they continue.
Dee
- 21-Jun-23 @ 2:05 PM
I would like to report 2 neighbours, they dump piles x piles of black bagsone in front gardenthe other in back gsrden. It is an eyesore x smells x will be a haven for mice/rats. They have been reported previously by other neighbours. Something needs done!!
Hatch
- 19-Jun-23 @ 8:40 AM
My neighbours are putting food on top of there shed ie-cooked meats, We are getting mice in our house!!! And can't let the dog out incase it eats the chicken with bones which splinter and our dog could choke!!! It needs sorting out ASAP
Hev
- 18-Jun-23 @ 1:12 PM
My next door neighbour has put aload of rubbish in the gully to the point I cant get out of my back gate, im pretty sure its classed as a Fire Hazard and also its a fire exit too which is now blocked, the people living there sound like they have no intension of moving it,I now don't know what's the next thing to do
Deano
- 8-Jun-23 @ 12:26 PM
Hi I have a problem neighbour that has 10 ppl living in a one-bedroom property him and his guests are slamming front door all hours of the day and cupboards inside property.he also has 4 cats in house the smell hits you when the door opens and he has accumulated about 15 black bags of rubbish at bk door and I have to take my 3 yr old collie to vets regularly because she is sick Al the time because of the rubbish at the bins and rubbish coming into my garden the noise is over excessive day and night I'm just if hospital from double surgery and can't sleep for the constant noise and shouting I'm the general close any help would be appreciated thank you
Dunky
- 2-Jun-23 @ 9:44 AM
I came back from holiday and my neighbor upstairs has filled all my bins full off crap and they didn't get emptied ragin
I live in a semidetached house and there is a front garden that should be shared but unfortunately we were miss-sold and the front garden belongs to our neighbour, now he put some high plants and a small fence which I believe is a hazard in case of fire as our front is blocked!! How can I check what is allowed !??
Randy
- 29-May-23 @ 8:39 AM
My neighbor lets her trash pile up in her apartment so much that the oldest start running into my apartment I just like to know what in the world can I do about this this thing going on 6 years and she's a horder she does not care what can I do. My grandchildren do not want to visit because of her older running into my house she let her trash out up for months in there till it's time for inspection then she emptied out but still too late all the still stay in there that's been going on for 6 years and I'm so tired what can I do about this please help me
Bunchy my grandchild
- 24-May-23 @ 8:05 AM