Problem Dogs: the Law and Who to Contact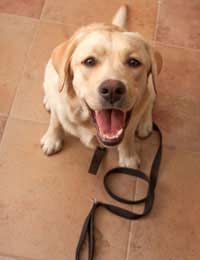 "My neighbour's dog keeps breaking through the fence and attacking my dog"
"My neighbour's dog regularly poos outside my gate and she refuses to clean it up"
"A neighbour has an aggressive dog that he uses to intimidate all the local residents"
Unfortunately these and similar complaints are all too common. The first step is always to try to politely speak to your neighbour, explain the problem and how it affects you, and try to agree a way forward. But what can you do if your neighbour is not prepared to make changes and resolve the issue between you?
Who Can Help with Dog-related Disputes?
Your Local Authority and Policing team may be able to assist with dog-related disputes and dog-related anti-social behaviour issues. Here are some of the measures that can be implemented:
Acceptable Behaviour Contracts
Community Protection Notices
Dog Control Orders
Civil injunction or Criminal behaviour orders
The Anti-Social Behaviour, Crime and Policing Act 2014
This act gave the police various powers to try to tackle these sorts of problems at an early stage. The stated purpose of the Act is:
'to encourage responsible dog ownership and reduce other incidents involving dogs such as straying and the use of dogs for intimidation, through early engagement and education, and overall to prevent problems becoming more serious and thus reduce the number of dog bites.'
The Act extends the remit of the Dangerous Dogs Act 1991 to make it an offence for a dog to be dangerously out of control anywhere, including in the owner's home. It also specifies that an attack on an assistance dog (such as a guide dog) is an aggravated offence due to the impact on the more vulnerable owner.
The Act created two ways for Local Authorities and Community Police to try to tackle more minor dog-related incidents before the problem becomes more severe:
Acceptable Behaviour Contracts
The aim of these contracts, (often called "ABCs") is early prevention of issues and re-education; they provide an opportunity for Local Authorities and / or the police to engage with a dog owner and give them advice on animal care and training. They can also discuss the impact of the offender's actions on those around them.
These agreed behaviour contracts are not legally binding and breach of an "ABC" is not an offence. However breach of a contract may be used as evidence by the police when prosecuting an individual under statutory offences (discussed below).
Community Protection Notices
These notices are used for lower level incidents involving dogs, such as failure to control an animal (where no one has been physically hurt) or where an animal is causing a nuisance to other people or animals. Only organisations or those over 16 years can be given a Community Protection Notice.
The test for applying a Community Protection Notice is as follows:
Is the animal's behaviour having a detrimental effect on the quality of life of those in the local area?
Is the behaviour persistent and continuing in nature?
Is the behaviour unreasonable?
A Community Protection Notice can specifically prohibit or require a dog owner to carry out certain actions. (For example, a prohibition to walk their dog near a local school around school start and finish times.) Owners must be given a reasonable amount of time to comply with the notice. What is a reasonable period of time will depend upon the requirement or restriction; 10 minutes may be reasonable to put a lead on a dog, whereas 7 days would be a more reasonable period of time for a fence to be fixed.
If a Community Protection Notice is not complied with, an individual may face a £100 fixed penalty, or for more serious breaches, be prosecuted (breaching a notice being a criminal offence) and potentially fined £2,500. For organisations, the potential fine upon conviction is £20,000.
Common Prohibitions:
Entering certain areas (eg playgrounds)
Not exercising at certain times
Certain people to not have control of the dog (eg small children)
Common Requirements
Keep on a lead / muzzling in certain areas
Neutering the dog
Fixing fences to prevent dogs escaping from a property
Installing a letter cage to protect postal workers
Properly disposing of dog waste / cleaning out kennels emitting foul odours
Clean Neighbourhoods and Environment Act 2005
This Act contains various provisions to assist Local Authorities to look after their areas and consolidates some provisions (such as those in the Dog [Fouling of Land] Act 1996) in one place. Of particular relevance here, the Act allows the Local Authority to make a Dog Control Order.
Dog Control Orders
The Order can require a dog owner (or anyone in control of a dog, such as someone who regularly takes care of the dog) to do / not do various specified tasks as specified in the order. Common specified issues are to keep the dog on a lead in certain areas (eg playgrounds / farmers' fields) and to clean up dog faeces.
The Order applies to any land open to the air and to which public are permitted access (with or without payment). Arguably, this could therefore include shared residential passageways, as any member of the public visiting a neighbour's property would be entitled to and may even require use of the shared land or easement.
If a Dog Control Order is breached, a fine may be imposed. The amount of the fine will be specified in the Order. However if for any reason a sum is not specified, the standard fine will be £75. (This allows the Courts to increase the sum for repeat offenders). A Community Support Officer can also require a dog owner to give their name and address under the provisions of the Act. Refusal to do so (or giving false details) is in itself an offence.
Other options
The Local Authority will always try to engage with a dog owner using one of the above provisions. However if a dog owner's behaviour is so bad that none of the above are successful in preventing their poor behaviour, Local Authorities are committed to take further steps, particularly where the risk of a person being physically harmed by a dog is high. This may include the need for a civil injunction or Criminal Behaviour Order in serious cases.
Other relevant provisions of which dog owners should be aware
Wearing a collar
Under the Control of Dogs Order 1992, any dog whilst in a public place must wear a collar with the owner's name and address including postcode. Owners can be fined up to £5,000 if they fail to ensure that their dog is wearing a collar.The exceptions to this rule are:
Police (or military police) dogs
Sporting dogs when competing
Working sheep dogs
Emergency rescue dogs
Guide dogs
Microchipping
Under the new Microchipping of Dogs (England) Regulations 2015, it is compulsory for all dogs in England to be microchipped. Owners have until 6 April 2016 to chip and register their dogs. For any dogs purchased / born after 6 April 2016, owners must ensure that they are microchipped and registered by the time they are 8 weeks old.
The only exemptions are dogs which cannot be chipped for health reasons. You will need a vet to certify that that is the case.
Note: Microchips come in different sizes so even very small dogs such as Chihuahuas can be microchipped!
If owners fail to ensure that their dog is chipped and registered, they may be served notice to comply by their local authority or community policing team. If after receiving notice, the dog is not both microchipped and registered within 21 days, the owner may be fined £500 for failure to comply.
If you are a dog owner, make sure that you get your dog chipped and registered asap - don't wait until next April as vets will likely be very busy!!
You might also like...
My neighbour has 2 dogs and never walks there dogs. The wee and drop flea Edall over there garden. I politely spoke to them and advised the smell is unbearable. They advised they spray it. The Smellis now unbearable I am unable to sit in my garden due to this smell. Please advise what I can do?
ERig
- 20-Jul-20 @ 6:24 PM
Hi there, im concerned about a large dog that live in my area, there are two adultswhichlives in a car, now i have noticed they have a large dog, what do i do please?
Not git a nick name
- 15-Jul-20 @ 5:32 PM
I have been having trouble for 4 years with my neighbour's dog (they have already killed one of my cats (in her own garden) injured two more, and today entered my house and attacked another one of my cats. They are regularly escaping from their run, and coming into my garden. I rang 101 today and was told 1 to keep my doors closed so the dogs could not come into the house? - what the heck sort of answer is that it is MY house. 2 Did I have fencing in order to keep said dogs out (yes I do) but again is that my responsibility. 3 That cats are classed as feral and therefore dogs are allowed to chase them. I cannot carry on like this, I am afraid to let my cats out. The dog warden maintains it is not there problem (it is the Police's) the Police say it is not, the RSPCA are not concerned. PLEASE someone who do I turn to for help.
PoppyS
- 30-Jun-20 @ 11:18 PM
Hi, We regularly get our neighbours aggressive staffy enter our property (Via our driveway) and have a go at our dogs through our garden gate! The owner currently thinks it is acceptable to walk down the public path along the back of our driveway with this dog off a lead and blames us for not closing our gate rather than admitting that she just needs to have her dog on a lead when walking home behind our properties. Just to makematters better we have been making a conscious effort to shut our driveway gates but now this dog (off a lead) is entering our driveway via our neighbours land and not only going at our dogs but the neighbours dog too! I also have two children and do not think this is acceptable as a daily occurrence and worry for them! The owner is very unreasonable and thinks there isn't a problem and that our dogs bark first but my dog only actually barks aggressively back when that dog enters our land! Otherwise there is no problems! (We have also been told, that this specific owner has been told numerous times that her dog needs to wear a muzzle let alone be off a lead) Who do I speak to about getting this reported ? Had enough now so wanting to take it further! Many Thanks!
Gymmum20
- 26-Jun-20 @ 11:27 AM
Hi, We regularly get our neighbours aggressive staffy enter our property (Via our driveway) and have a go at our dogs through our garden gate! The owner currently thinks it is acceptable to walk down the public path along the back of our driveway with this dog off a lead and blames us for not closing our gate rather than admitting that she just needs to have her dog on a lead when walking home behind our properties. Just to makematters better we have been making a conscious effort to shut our driveway gates but now this dog (off a lead) is entering our driveway via our neighbours land and not only going at our dogs but the neighbours dog too! I also have two children and do not think this is acceptable as a daily occurrence and worry for them! The owner is very unreasonable and thinks there isn't a problem and that our dogs bark first but my dog only actually barks aggressively back when that dog enters our land! Otherwise there is no problems! (We have also been told, that this specific owner has been told numerous times that her dog needs to wear a muzzle let alone be off a lead) Who do I speak to about getting this reported ? Had enough now so wanting to take it further! Many Thanks!
Gymmum20
- 26-Jun-20 @ 11:19 AM
Is it ever acceptable for a neighbours dog to 1-chase my cat and 2-frequently go into my back garden to defecate. I have approached the owner on several occasions and he is most unwilling to put his dog on a lead. Where do i go from here?There is a law of tresspass for dogs but he doesnt seem interested to control his dog.
Teacher 23
- 25-Jun-20 @ 7:17 PM
I have previously spoken to my neighbours regarding their cat as it sits by my windowhowling to be let in, this happens in the early hours of the morning and constantly wakes me up. The times vary from 02.30, 04.00 and 05.30am. It is having a detrimental effect on my health and sleep and is effecting work. I don't feel I can speak to them again as the husband became aggressive and flippant last time. They were keeping it in and it was wonderful: no disrupted sleep, this has now stopped. What can I do?
Stressed out
- 21-Jun-20 @ 4:31 AM
My neighbour has 8 new foundland dogs all living in a two bed cottage. I am no longer able to leave my front door or windows open due to when they open their door the smell is very bad. I did speak once this year regarding the dogs barking and was told I am harassing her. What are my rights as the smell is now a huge problem to my wellbeing and I can even smell it in my home. Also unable to eat outside on warm days. Please advice... Liz
Liz
- 17-Jun-20 @ 12:45 PM
What can I do at least 3 times a week Often late at nightmy neighbour lets there 3 big lurches out to hunt wildlife l on our land. Killing Hedgehogs , young chicks , hare and more. These dogs are hunting animals, the owners need to control there pets. I am so saddened after creating a wildlifehaven. I used to always notify the Owners but I receive verbal abuse. They also have other dogs we tolerate as they don't hunt . Any advice would be appreciated
Otter
- 2-Jun-20 @ 10:51 PM
There dog is a jackrusel and is always barking in the house of numbers 50 rockfeild road
emma
- 1-Jun-20 @ 10:27 PM
Im regularly getting woke up after a night shift by my neighbor's 10 dogs. They bark and howl like a pack of wolves. This only lasts for a few minutes at a time but its ruining my sleep. Once ive been woken its hard to go back to sleep. 3 hours sleep then another night shift then woke up again the following morning is taking its toll. 10 dogs in a 2 bed semi seems unfair to the dogs and us.
Tired shift worker
- 27-May-20 @ 11:04 AM
I moved to my current flat over 10 years ago - it was a dream which has now turned into a nightmare. Living opposite a garden in a conservation area which up,until,two years ago was a quiet oasis until a voluntary group decided to do some 'community gardening' and proposed to the local council that half the garden be fenced off for dogs. Joys. The council to be fair rejected the proposal but that did not stop this voluntary group encouraging dog owners from far and wide to come to the gardens, let their dogs off the leads, bark constantly and of course do not pick up after them.None of the surrounding neighbours now use the garden apart from dog owners who have effectively taken it over. Working from home I now have the pleasure of regular dogs barking their heads off from 6 to midnight. As mentioned, local councils is a joke and elected green councillor, who supported the group, who have caused the problem is no where to be seen.The irony is that one of the main protagonist to encourage this has access to private gardens where no dogs are allowed - neighbours have also noted the private garden owner occupiers kindly visit our garden to let their dogs defecate on a regular basis. Delightful and utterly hypocritical. As if this was not bad enough the local housing associations, ticking the community engagement box, supported the voluntary group, who instigated the sudden influx of dog owners who don't have to live with the consequences of their actions.As stated in previous comments local councils, police, elected officials have done nothing with no vehicle to complain about a voluntary groups behaviour which is beyond reprehensible.Apparently as long as the action is within the parameters of 'community' none of the above organisations appear to be are willing or able to tackle persistent anti-social behaviour by a cohort of irresponsible, selfish dog owners.
Jake101
- 26-May-20 @ 10:03 PM
Dogs chase cats. Due to a nasty Divorce I've had to come to live in a somewhat "clicky" neighbourhood. I had to ask my long term Tenants to leave so I could take back occupation. My little Border Terrier had been used to an acre of land to roam around in and now has a postage stamp. 2 cats live next door. In general, Dogs don't like Cats, mine is no exception. 99.9% of the time I live with my Partner. Unfortunately I've been in Hospital suffering 3 Epileptic Seizures and suspected Covid. I am now back home in Isolation - however my Son is staying overnight in case anything happens. My Partner arrived on Saturday with his Dog. My Dog hasn't seen him or his Dog whilst I have been in Hospital/Isolation. My Dog rushed out to see them (she is normally always on a lead before I open the door) but after 3 days in Hospital and 3 Seizures I was still rather dizzy. A black cat who I later found out is one of two belonging to next door, dashed past and my Dog chased it. I retrieved my Dog before any harm was done. I am Disabled and my Dog is 10 and my little comforter. Next door sent a letter regarding my Dog chasing their cat. (I have seen an entry on 18 May 2020 on this site (which could be my Neighbour giving a grossly inflated account). For instance, when my Partner & I first walked into the local pub (where most of the small estate frequent), it was like that film where everyone stops talking and stares!!! We had our Dogs and we were immediately told to leave "Dogs are not allowed, not even in the Garden", OK, we left. Going back to the letter, I knocked on the Neighbours door after I had retrieved the letter. My Nerves because of Epilepsy were on edge. I mentioned the Letter. I said "your cats wee on the flowers I have recently bought". I was told "that's what cats do", so I said "dogs bark and can chase after cats". I'm at my whits end, stress can cause my Epilepsy which I have told them both verbally and in writing. I think they're the type ofNeighbours who think I don't have the right to take back my property, even having given legal Notice. Some "annonymous" "Neighbour" accused me of "Dog Cruelty" to the Managing Agents! Luckily my Dog Sitters of 8 years and Family were able to confirm to the absolute contrary!This was an absolute lie, but as the letter was annonymous, I could not take action. If this was my Neighbour who has made the previous post, here is my answer and, I have contacted the Council. My Neighbour has grossly overexaggerated the truth in the favour of their cats.... and, I expect, to try to get me to sell up and leave. I have never experienced "neighbours" like this and my health is deteriorating through worrying. I hope my dog won't be off the lead again when I open the door, however, I can't promise, given my Disability, I could forget. A new Neighbour who has moved in has offered to walk my Dog if I'm stuck and go shopping for me. I'm not a nasty person and my Dog is my little comforter who just doesn't like cats, as most d
Doglover
- 19-May-20 @ 11:52 AM
My neighbour has a dog that regularly escapes and barks and intimates the neighbours I have cats but what can I do I've contacted people and nothing has been done as it still gets out
Shine
- 18-May-20 @ 4:09 PM
Hi I have 2 dogs that I let out in my back yard at 1130-12oclock at night for their last toilet needs,I always clean up after them,to the point that every couple of days I wash it down with disinfectant,last night my neighbour complained saying it was unexceptable and against the law (meaning how late it was)is he correct.
Mamabear
- 1-May-20 @ 8:13 AM
Oh hi I have 2 dogs that I let out in my back garden for their last toilet needs at 1130-12 oclock at night,I always clean up after them,to the point I will rinse the area down every couple of days with disinfectant and they done not bark unless someone approaches us.Last night my neighbour complained saying it was unexceptable and against the law(meaning how late it was)is he correct.
Mama bear
- 1-May-20 @ 8:07 AM
I moved from a 3 bed house and it was lovely I spent a lot of money on it, Terraced council house to a 2 bed flat. I moved because either side of me had dogs baking constantly and the only way out was to move to a 2 bed no pet policy flat with no garden. Then a year ago I contacted genesis housing to say my neighbours above moved in a dog which they denied they had after a year of being investigated they had to admit they had a dog. Now they are calling it a support dog (young fit family) I am climbing the walls on lock down listening to this large dog running around the flat all day barking. My partner and I are the most volnerable because of our ages and find ourselves breaking the lock down rules because we are so stressed out with this constant noise. I turn my tv to drown the noise and they stamp on the floor. Can anyone please help me what I can do?
Jack
- 23-Apr-20 @ 9:32 AM
Today one of my neighbours complained about my dog barking. This is the first time ever I've had a complaint. Yes my dog barks, but so does lots of other dogs around our area. My dog is certainly not the worst!! We go out a walk 4 times a day, and because the weather is nice she is out in the garden with us (me and my 3 year old). She gets a little hyper when my daughter is with her friends in the garden. The kids sometimes get her excited and she barks, or she will bark at birds or a cat (you know, normal dog traits) and if someone walks by our gate. I'm with her most of the time and as soon as she barks I go get her and calm her down. There are times when I can't get to her right away (I do have a 3 year old after all) and she does bark a bit, but this is mainly at people who deliberately antagonise her (kids), or at other dogs who bark at her. I feel so terrible that the woman complained as the last thing I want is to upset any neighbours. She shouted over at me, telling me to go get my dog put down and that I'm not a responsible dog owner. She also mentioned that other neighbours had complained as well, but none to me. I feel that is a bit harsh as I believe my dog is acting like any dog would. And I feel my dog was getting the blame for all the barking, when in fact it isn't just my dog. It seems that I'm the problem neighbour with the bad dog, and the last thing I want is for people to upset and annoyed in their home all because of my dog. So I'm really wanting to know what advice you would give me, and any suggestions to settle this argument and the barking dog? Thanks
Neighbours have two dogs they don't walk them just throw them in garden. The dogs are frustrated and bark from 640am typically through till 8.30am before they bring inside. This sequence occurs all day until the last outdoors session typically 930pm. When I go outside or let my dog's out the barking is worse they also attack my fence with fence frustration. It's hard not letting my dog's retaliate, I stand outside trying to train them out of it. But these neighbours don't do a thing, sometimes I hear them in the kitchen or bedroom (or the kids) watching me or acknowledging me and enjoying it. These people are council and I have made complaints for over a year now - morning. It's causing me to delay letting dog's out if they are outside, causing me to not want to use the garden, headaches and tension causing stress. Is there anything else I can do.
Leazeej
- 30-Mar-20 @ 8:15 AM
A neighbour as a dog that keeps getting out and it killed my cats thatwas in my garden.i contact the rspca and police they have done nothing .the dog still keeps getting out and is now frightening myself and my daughter because it keeps running round the street aggressively running at use and barking.don't know what to do about it.it also runs at others neighbours dogs
One of my neighbours has a large Akita dog. It barks at people who pass by and sometimes barks for no reason, and they do nothing to stop it. It starts barking from 10am till late at night. They always leave the front door open and the dog sometimes escapes, then they wonder why it keeps escaping.
My neighbour has 2 small dogs . For 5 years now I've been complaining about the barking, the thumping on the floors as apparently they areconstantly scratching, One of the dogs has bitten a friend of mine also myself in my own property, it has also bitten a work man and a neighbour, yet nothing is being done by the council or the police
Maggie
- 23-Jan-20 @ 9:53 AM
Massa, report to RSPCA, the dog who can't move back legs and left in garden.
Hello my neighbour's have the old dog,and dog cant move his back legs,everyday day the owner taking him outside and live him on the grass for about 30 min,but dog cant walk,his struggling to walk,his just need some help.were i can comlain about this situation please?
Rassa
- 5-Jan-20 @ 5:34 PM
Hello all The question i have is regarding a nuisance neighbour who teases his dog purposely to constantly bark indoors, knowing full well i can hear it in my property next door (terrace house, thin walls!) This particular person never walks their dog, they just leave it indoors all day with access to a dog flap in the back door. In my opinion, the said person doesnt deserve to own a dog and seems to get great enjoyment out of chastising the dog as mentioned as some way of entertainment. My question is, is there any decent reliable electronic device i can invest in to stop the dog barking ? Any ideas would be welcome. As for ear defenders for me, i have some already. As for trying to move house, my house is on the market. As for buying a bigger dog, with a louder bark, well that wont solve anything. In the meantime i would like to try and remedy the problem another way. As for talking to the neighbour about it. Theyre unapproachable and I dont want to give them satisfaction in knowing what theyre doing is causing a problem. Thanks for reading
burtflo
- 4-Nov-19 @ 4:39 PM
I have a neighbor that has recused two dogs from abroad they have broken our fence down that we have replaced they have bitten my dog twice and have also bitten my husband they have no control over them and they are still attacking our new fence that had cost us a lot of money they did come round a year ago and offered to replace the fence as it was there dogs that broke it but nothing come of that and now they are trying to blame my dog I have tried talking to them but they take no notice I don't know where to turn it's just not fair
Toni
- 22-Oct-19 @ 9:21 PM
I have new neighbours and they have a Pomeranian dog. I have two cats and have found their kids goading their dog to get my cats. I told the kids not to do this again a coupe of times but they still let the dog near my cats when I let my cats out my front garden. I was at the end of my tether when I saw my cat terrified and jumped over my fence and is now scared to go out. I shouted At the kids and had the mum knock on my door I told her the child was too young to be responsible for the dog outside. We are not speaking now and the kids are still out shouting to the dog meow meow and saying there are no cats here now. What can I do?
Cat mom
- 23-Aug-19 @ 5:14 PM
My Neighbours dog took a flying leap at my fence and busted it inwards, When my husband was trying to put it back the dog was biting him, We had two people come out.to give us a quote but, as they were trying to measure. the dog was going for them, they did not return, we had the fence fixed to the tune of £140, and we told them they had to pay, as per we got the usual well the fence is broken up there, which is true, but that had to be done because they left the dog out all day and went out, the dog was tangled in the wire they had installed to keep the pond going, My brother had to go over the fence and cut the dog loose, The dog is not under control, he is constantly trying to get in my garden, Their last dog had actually eaten his way through my fence, because they were arguing and screaming abuse at each other constantly, We are so fed up with this continuing thing going on, I know the husband is very ill in Hospital, and I am sorry about that, but my wife is also ill with cancer, and we are at our wits end.
Jax66
- 14-Aug-19 @ 9:33 AM
My neighbors are a nuisance they wanted a fence but as I would not pay and it there and housing that got dog. I had nothing put issues since finally netting put up but they let dog push against it so it started lifting. I complained to there housing nothing done. Every time I got into my garden I'm home owner they will let dog out to bark at me. So after days complaint dog gets into my garden and goes for my cat who frightened and the to rabbit cage. Even though shouted owners oblivious to it the fence not secure and nothing being done I don't know where go them with this dog make my life miserable
Petal
- 1-Aug-19 @ 6:14 PM
I am at my whits end, my neighbours dog craps on my lawn whilst they watch, goes around the back of my house and goes mental at all of the neighbours. They have a lovely lawn that they look after, but I can't mow my lawn as so much dog crap from their dog, my cat can't be let out when they are home as it may kill him
Eddiebear
- 18-Jul-19 @ 7:42 PM