How Do I Find Out if Neighbour is a Sex Offender?
By: Lorna Elliott LLB (hons), Barrister - Updated: 18 Jul 2023
|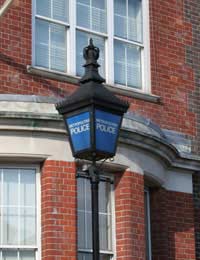 Q.
We have recently moved into a new area and have been told on two occasions that there is a child offender living in our street.
This is worrying enough, but the person we believe they are referring to has made several comments to us when we have been with our children. These have been quite innocent, but if this person is a child offender then the whole context changes!
We do not want to offend this person in case he isn't a child offender, but on the other hand, if he is, then I wouldn't let him within 100 yards of my children. For the safety of my children is there anyway I can find out if this person is a child offender?
(N.S, 27 February 2009)

A.
I can understand your concerns, and it's only natural that you're worried about your children's safety. You haven't mentioned who has told you this, but that it has come from two different sources. It may still just be idle gossip but your worry that a sex offender is living in your area is understandable.
Sarah's Law
In 2000, the government was considering whether to allow the public access to the sex offenders' register. It is called "Sarah's Law" (after Sarah Payne, who was killed by paedophile Roy Whiting in 2000.) In 2010, the government piloted schemes across the country that were intended to allow mothers to find out whether their partners, or someone with whom their children had close contact, were sex offenders. This scheme was rolled out nationwide in 2011 and since then it has protected hundreds of children from potential harm.
However, given the circumstances you have described, have you considered telephoning the police, or going to a police station, to tell them about your concerns? They have a duty to investigate your complaint.
Talking to The Police
If this individual has made comments to you about your children, or has been seen acting suspiciously, then it is obviously necessary to report this activity to the police; not only for the sake of your children, but also for other children living nearby. However, it could be the case that someone in your neighbourhood has deliberately, or inadvertently, started a rumour about this person – and rumours of this nature spread like wildfire.
Who Goes on the Sex Offenders' Register
Remember that what constitutes 'sex offender' doesn't necessarily mean 'paedophile'. A wide variety of people are placed on the Sex Offenders' Register every year, after receiving a caution or being convicted of an offence. This could be, for example, a man who received a caution for having smacked a girl on the buttocks while she was passing him on the street, a 22-year-old female teacher who had sexual intercourse with her 15-year-old student, or at the very serious end of the scale, someone like Roy Whiting, who killed Sarah Payne.
Similarly, sex offenders are on the Sex Offenders' Register for differing lengths of time, depending on the type of offence:
A jail term of 30 months to life = remain on the register indefinitely (this is normally for life.)
A jail term of 6 to 30 months = registration for 10 years
A sentence of less than 6 months = on the register for 7 years
A community order sentence = on the register for 5 years
A caution issued = on the register for 2 years
With the exception of prison sentences of 30 months or more, minors (offenders under the age of 18) will have their registration period halved.
The Police Response
The police have all this information in their databases, and know where each
Sex Offender
lives. (If a sex offender fails to register, or fails to report a change of address, he or she could go to prison for up to five years.) If you are worried you should contact the police and apply under the Child Sex Offender Disclosure Scheme for information regarding the specific person you are concerned about.
You might also like...
Nelly, I know your comment is old, but please don't feel embarrassed or guilty for calling the police about this old man who is taking photos of your daughter and wanting to stand with her, only talking to her! It's completely inappropriate and your daughter's safety is more important than the old man's embarrassment! It's not okay for him to take photos of your children! His behaviour is highly suspicious. It's not normal. I would first tell him to stop and absolutely call the police and express your concerns.
Betty
- 18-Jul-23 @ 8:11 PM
We have a neighbour who is on the sex offenders register for 10 years for talking to underage girls. He lives with his partner and he's just moved another woman in so they all live together now. His supposed landlord visits every day. I have suspicion that this is a pedophile ring. They stare at everyone and make me feel really uncomfortable. None of them go to work. His landlord has a creepy appearance too.
Sandy
- 5-Jun-23 @ 6:01 PM
I have neighbours living next door.since our arrival of moving in, they have not only broken into the house, but they are filming myself and my daughter.I'm trying to find a vigilante group that might be willing to get additional evidence so that they can go to prison for the crimes they've committed.People in the community should really know what these people are really like; perverts.I fear for their children's safety too as well as my own. I don't think people realise how easy it is remote access phones, laptops, routers, cloning phones, etc.Pedo's are taking it to a whole new level.You hear about toilets having secret cameras etc, but now you can be filmed in your own. If anyone knows of any groups please list...
Greenwoods
- 23-Jun-22 @ 9:43 PM
I live amongst a few unsavory people on a quiet cul-de-sac, I myself got my property on leaving a woman's refuge and its become apparent that most people on the street may have acquired their homes in a similar way. Anyway I now have a husband and a 1 year old and struggling to find suitable accommodation. So during the heatwave I allowed my 1 year old to play on the grass when it was slightly cooler and she is frightened of grass so kind of had her legs in the air whilst still seated. A neighbour who lives alone but regularly walks his dog made a comment about "having her legs in the air like her mother" I found it unsettling as I really dont know this man and it was directed towards an innocent baby. Well fast forward to today, at 6am a riot van turned up at his property confiscating all sorts of technology and what looked like magazines and DVDs. Could I be right in thinking this person may have done something untoward or viewed materials relating to children as apart from terrorism offences I really cant see why they would take such evidence. I'm beside myself with worry
Sworth
- 27-Jul-21 @ 8:47 AM
My so called friend and neighbour has badly let me down,we have lived facing each other for 12 years,he is an openly gay man,which is fine,we became closer when his mum who also lived at the address got diagnosed with cancer,I helped as much as I could to give her some support especially as she had to go through this during lockdown,she only survived a year before it spread to her brain,after her passing myself and her son remained close,my daughter 16 has introduced us to her first boyfriend whos 17,6 month's ago,hes a lovley young man,he's very young looking however and due to adhd &being born with fetal alcohol syndrome he is functioning below his peers in certain area's,I've noticed my neighbour coming over more and wanting to sit and chat in the garden with us,which I didn't mind much,3 weeks ago I noticed that my son who's 13 and my daughter's boyfriend weren't playing foot ball out front as usual,initially I thought they had went to the local shop but after 15 minutes or so when they hadn't returned I went out to look for them,I noticed the neighbour in question who is 31 was up at his bedroom window smoking,I shouted up and ask him if he had seen the boys,he explained that they were having a chat with him.They boys no him well and they were all friendly enough,I thought it was strange because he has never invited them into the home before,I felt very uneasy they were in his room and actually scolded myself for doubting my neighbour texted my son's phone and told him I wanted both boys home for tea,which wasn't ready but I was uneasy about the situation,when they came in I noticed a change in the boyfriend's appearance especially round the eyes,I know my neighbour smokes weed and i asked if he had smoked any,he told me he had,I was angry about this and warned him that he wasn't allowed to smoke that nonsense ever again,he explained that he's smoked it casually with friends from time to time and he didn't think it was a big deal but would respect my wishes while visting my home,I was annoyed with my neighbour so the following morning when he was leaving for work I asked him why he had given the boyfriend weed,he said it was only a few draws and was quite nonchalantabout the whole thing,I explained it wasnt to happen again,I justified it to myself by thinking that he hasn't any children himself Put it down to a bad judgment call on the neighbours behalf on Friday 13,6,21 while the boyfriend was out playing foot ball with another child that is only 6 years old just after 10pm I noticed him run over to the garden chatting outside to the neighbour in question,10 minutes later he darted back into my home and motioned with his head to my daughter to go upstairs,a short time time later maybe 15 minutes or so my daughter came back down and told me that that her boyfriend had Somthing he really needed to tell me,he explained that the neighbour was masturbating in full veiw of his bedroom window,whisling down to try and attract hi
Chrissy
- 16-Jun-21 @ 5:30 PM
Who in any kind of right mind would laugh or be amused at child abuse, or even be contented knowing a child was being abused or someone was being raped. Horrendous historical child abuse csses being dealt with and predators are in control and the safety of the children is secondary to their own.
Carly
- 23-Apr-21 @ 4:49 AM
Hi Kazz in reply to your comment it is very worrying especially if ypu are an abused raped victim like myself you just do not know who to trust or who to let into you're home.
Little girl
- 23-Apr-21 @ 4:37 AM
Hi I'm looking for advice I have 3 children my neighbours a old man who will only commicate with my 3 year old daughter ignores my sons constantly watches us every time we in the garden he's there I feel we're been watched constantly and it's making me angry and on edge well 2 weeks ago he's said to my mum and son he has a picture of my daughter playing in the garden I don't no how to approach this man with out causing drama in case it's innocent or what if he has loads of pics of children I'm scared to send the police incase he's a innocent man and iv cause trouble then but he is ruining my life constantly there wants stand with my daughter in the garden etc
Nelly
- 7-Mar-21 @ 8:01 AM
I've seen am ex neighbour of mine accosting elderly ladies on a few occasions and a neighbour I mer yesterday told me he has rape convictions, now he is supposedly telling a neighbour who is in her late 80's that he loves her and she gives him thousands of pounds of her life savings and has also now moved in with another elderly lady who works in the local shop as he had nowhere else to live so now she thinks he's in love with her, he comes from the west Midlands originally but heard he moved down here when he got convicted up there but has never stopped with his vile and fraudulent behaviour so was just enquiring is there anyone I could go to to investigate and put a stop to his abhorrent behaviour.
Gezzy
- 8-Jan-21 @ 8:18 PM
I moved into the area a little while ago, jst shortly afterwards I started having problems with a local man over dog poo(of all things) he claimed that I blamed his dog.. Since then I have had isue after issue with him, I reported it if and when it occurred. I then found out he had been arrested for sending pictures of his penis to a 14yr old girl, the daughter of somebody he knows. The night after I was told he had been arrested, he tried coming for me from behind and was seen by police following me down the road. I had enough by then and in the wrong as I was, plastered on Facebook that he had been arrested for such thing. Since then, his ex wife has contacted me via Facebook and informed me that in 2006, her then 14yr daughter also made an allegation against him, he received a caution, she and her children had to move away.. More allegations are coming out against him and he lives above a youth center.
Andyr81
- 29-Aug-20 @ 7:00 PM
I have literally the worst neighbours ever one is a heroin addict and they argue all day everyday. She calls him a pedophile very often and shouted at a mum on the estate to keep her kids away from him when he walk walking down the estate. I'm really concerned I have a seven month old girl.
So concerned
- 22-Aug-20 @ 8:05 PM
My neighbor keeps watching my son in our garden, to my knowledge he has videoed him three times, he is spreading rumours around the estate where I live that I'm the pedo, when I confronted him he attacked me leaving me with a facial scar, he is clever I can't get proof
I have been having a lot of abuse verhally by next block of flates to me so neighbours i suppose im a historic child abuse victim and im scared in my own home just know something aint write with whats gone on im so distressed as im the victim here i get fake letters voicemails and cold calls im scared to go anywere as i was followed by her car and yesterday ahe delibretly pur left indicator on and then saw us and slammed on her brakes im very lucky i was with a observent driver otherwise i could have been killed like my poor mother wasits terrifying
teardrop
- 19-Mar-20 @ 4:25 PM
I believe a paedophile has moved into my street and I have a child and I'm concerned how can I find out if she is pls
Kazz
- 15-Oct-19 @ 9:20 AM
my daughter teaches at a all girls high school and her new boyfriend seems to really like visiting her at work... i am concerned as he never actually sees her, he is also extremely attractive and flirts with me ;) but i think he is bad.
worried father
- 9-Oct-19 @ 9:06 AM
We have a new neighbor by the name of Greg Chandler who is filming my 4 and 5 year oldnephew'sin their swimming suits. He also films the neighbors child who is a boy of 5. We have called the county sheriff who has informed us that they can do nothing about this filming as long as he is on his own property. This person has also filmed my 12 year old niece in her swimming suit. He is 57 years old. Single. I am beyond concerned. How do I know he isn't selling those photos or putting them on his computer to exploit the children? Is there anything I can do? We have a pool we can no longer enjoy because he stands on the lot line and films with his phone. Is this harrassment?
Concerned grandma
- 23-Sep-19 @ 6:18 AM
My next door neighbour was in the paper yesterday for downloading and sharing pictures of children being abused my daughter is 13 I'm worried about this can I have him moved I'm worried about it
Van
- 12-Jun-19 @ 4:25 PM
My.daughter and son in law,bought a property and have found out that there anoint neighbour is a ,convicted paedophile,Ok he's served his sentence ,but her nieces and nephews can't visit.On top of this they are causing my daughter and son in law lot's of problems,knocking on walls,throwing mud on Windows, sitting on there car,shining lighting into their bedroom window,when they're aware they've got to be up at 5am for work, shouting and more has there getting in and out of there car, finally the paedophile neighbour has children attending the home, they are grandchildren I. think,my daughter involved the police and camera servalance,but the problem is the paedophile neighbour is stating that my daughter/son in law are the aggressors,any advice please.
Sue
- 19-May-19 @ 8:02 PM
Basically I live next door to a house where they send people who have come out of prison and who are on tag, which I didn't know until I moved in the property as I wasn't told!!! I am worried as I don't know what these people have been to prison for and I have a little boy and they are always out on the front door and the windows wide open. Can anyone give me any advice on what I could do to find out
Can anyone help , i have just found out the council are moving in a convicted pedophile in next door to me I have a boy under 2 , my next door neighbours have access to my back garden I have spoken to the housing and they have said they can't do anything until something happens, I can no longer let my boy play outside in the garden
Maria
- 11-May-19 @ 9:02 AM
Hi please help.We have a man right opposite us who just pleaded guilty to downloading child pornography.Also in chatrooms and exchanging pictures.2 the worst kind.There is a large green in front of their house where kids play and their house backs onto the local primary school.Even worse, his wife worked at the school for years and all the local children know her. She said at court she would support him n he got suspended sentence.We really concerned.Judge said he had interest in little girls.I have a daughter, can no longer let her play out as feels like he's watching. He has blinds wideopen and hangs about all day in his garage. We've got a meeting with police and school. We just want them to move from our street.They own their house so probably can't do anything.Any advice please.
Poppy
- 7-May-18 @ 10:48 PM
A tiger you can see is no problem its the ones in the bushes you should worry about.
whatever
- 30-Apr-18 @ 5:22 PM
My sister has special needs.i am her carer,but for the last year she has been seeing this man.He lives a good way from her.But recently I have my concerns that he is a peadaphile.Is there any way I can find this out.I don't want my sister going out with one of those.Hope you can help
Linny
- 3-Jan-18 @ 1:01 PM
My neighbour across the path from me is only 17. I was told by other neighbours he had previously tried to touch other children and his laptop had been took away. The boy has special needs slightly. So when i heard this i went to my local police station to be told i couldn't be told anything. Lately the cid have been coming to his house and last week he was took away by cid. Since then the police have been every day and cid also. I have a 2 year old daughter and am very concerned!
Smc
- 13-Nov-17 @ 10:11 AM
There's a guy who stays across the road from us, he's been over and stood right outside my bedroom window a couple of times per week on average since he and his (much) younger partner moved in last year. I've occasionally come home late in summer and have the blinds angled so that only someone right outside can see in but if the blinds are shut, the room is too stuffy. He's been seen by other neighbours staying on that side as well as by my neighbours on this side yet the police have so far failed to do anything, yet when he filmed a vulnerable woman who stays next door to him on his side, and subjected her to a physical assault, she was the one the police took away for questioning as the peeper had accused her of calling him the C word, so he carries on peeping and the poor soul who was driven to swear at the pervert was fined for a section 5 public order offence! Fortunately, although the address is where he stays, he has another wife further away so he's only around here at a weekend, but what can be done about it? Hi tenure is leasehold and the freeholder has considered increasing the ground rent to ease the problem away, but that probably won't bother him as he's already carried out illegal building work to the house and gets away with this too! Anyone in or near Ellington, by Morpeth, who can help with this please get in touch, any female is at risk from this old deviant.
Big Hev
- 15-Oct-17 @ 3:12 PM
buster - Your Question:
I have just moved into a property and my next door neighbour who is male in his late 50s keeps commenting on my daughters school uniform saying she should wear tights. He also comes out of his property in the mornings when children walking to school he only targets girls commenting on what they are wearing he is well known for chasing kids with his walking stick do you think I should be concerned
---
Our Response:
We don't know whether you should be concerned or not...are you? If you are, you could try speaking with your local PCSO or calling 101.
ProblemNeighbours
- 13-Oct-17 @ 2:54 PM
I have just moved into a property and my next door neighbour who is male in his late 50s keeps commenting on my daughters school uniform saying she should wear tights . He also comes out of his property in the mornings when children walking to school he only targets girls commenting on what they are wearing he is well known for chasing kids with his walking stick do you think I should be concerned
buster
- 12-Oct-17 @ 7:11 PM
My 46 year old neighbour has pled guilty to downloading indecent images of children being abused over 5300 images , our street is full of kids I'm right next door with a 3&6 year, he is awaiting sentence surely he should not be allowed in a street full of k8ds
Marty
- 8-Oct-17 @ 5:14 PM
Reetpetit - Your Question:
At the moment there are at least 8 cars parked in my neighbours garden. He has a Large vehicle workshop at the bottom and there are 4 men discussing businessplans regarding doing cars up and selling them. None of these gentlemen is the owner of the house. We have engine noise and fumes drifting into our garden making I uncomfortable to sit out. What rights do I have and where do I need to report to?
---
Our Response:
Report this to you local council's planning department. It's likely that this operation is contravening planning laws.
ProblemNeighbours
- 3-Aug-17 @ 9:55 AM
At the moment there are at least 8 cars parked in my neighbours garden.He has a Large vehicle workshop at the bottom and there are 4 men discussing businessplans regarding doing cars up and selling them. None of these gentlemen is the owner of the house.We have engine noise and fumes drifting into our garden making I uncomfortable to sit out.What rights do I have and where do I need to report to?
Reetpetit
- 31-Jul-17 @ 4:20 PM