Hints and Tips on Dealing With Troublesome Neighbours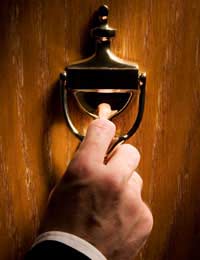 We all hope that our neighbours are going to be friendly and reasonable, but unfortunately some people just aren't easy to get along with. While being tolerant is the key, there can be a point where tolerance is no longer an option and you really have to start dealing with any problems you're having.
First Steps in Neighbour Disputes
Neighbourhood Disputes Are Common
and it is always advisable to try the softly, softly approach first, instead of going in all guns blazing. Don't approach a problem when you've had no sleep due to yours neighbours partying, or you've just found beer bottles thrown over your fence into your back garden.
1. A Gentle Request
Ask the offending neighbour if you can have a quiet word with them, and try to stay friendly. They may not have realised that you could hear so much, or that unruly children have been making a pest of themselves. Give them the benefit of the doubt and see if you can resolve any niggling issues without any bad feeling.
2. A Letter or Note
If you feel intimidated by your neighbour, you could always try writing a letter, rather than speaking to them face to face -
Here are some templates we've produced
to help you. Of course, some bad neighbours just don't care what they do, and in this case you probably don't want to inflame the situation, so you might want to try another tactic to deal with the problems. Don't suffer in silence – there are avenues to go down for help.
3. Mediation/Involving Other People
Because problem neighbours are sadly a fact of life in many towns, there are dedicated Neighbour Conciliation and Mediation services now on offer, which aim to try to
Mediate Between Neighbours
who can't reach an amicable solution to their issues.
You should be able to find your local service through your local council website or helpline.
4. Keep a Record of Everything
Once things have escalated to the point where you can't resolve a dispute amicably, you need to start keeping evidence of why the neighbour's behaviour is bad enough to warrant further action or mediation.
Make a note of every incident that bothers you – noise, mess, anti-social behaviour, and anything you think that should be included. Photographs, video, anything that proves your case will be useful – but be careful taking pictures of people as this could inflame the situation if you're caught! If you write any letters, keep copies.
5. Environmental Health
Your first port of call is to
Contact The Environmental Health Department
of your local council. They will have policies and procedures in place to help you deal with problem neighbours, so ask what they are and whether you can see them.
You need to ask them if they will get involved on your behalf, and what you need to do to start action – all councils have slightly different ways of approaching the issue but they will all have some guidelines.
6. Legal Help with Problem Neighbours
Some house insurance policies include free legal advice services. so check your own policies to see whether you have access to any of these. They might be able to give you some good advice on the next steps if council intervention is getting you nowhere.
It might also be worthwhile trying to get a fixed fee legal appointment with a local solicitor, to see if they can help you by writing a letter to your neighbour. This is a last resort though – legal letters do have a way of inflaming already tense situations. Don't start legal action unless you really have exhausted all other options.
You might also like...
Is this site maned by any professionals Or is it just people expressing there issue If so what's the point of this site Is it just to vent...
Like answers
- 6-Jun-23 @ 1:11 PM
I can help with loads of usefultips and advice on these subjects never let a clown get us down
Jie
- 13-May-23 @ 9:34 PM
I moved house 7 month ago due to bad neighbours, I let the person know about the issues, unfortunately they didn't tell me about there's. My neighbour has made threats of violence, constantly banging thru my bedroom wall from 4 am until 8.40 am, watches my house all day, has been the cause of the death of one of my cats, he waited outside for me to find her thru someone phoning my number, he just laughed & gloated at my heartache & misery, beat another up to the point she couldn't walk, then recently I caught him whack her with his hand, he's constantly terrorising my cats even when lying on their own doorstep. He's told people not to talk to me & to try & scare me, I'm a 59 year old woman on her own & he's 72. From the day I moved in he constantly day & night has threatened to get rid of my cats & kill them. For someone who wants me out of my home, he's constantly causing so much sleeplessness & stress that I can't fix the house up so that I can get another exchange. I contacted police but they are all for him. This is the worst experience of my life, it's cost me so much money at the vets. There was a time I'd be forgiving, not anymore. There's too many wicked people out there & the law is always for them.My life & my cats lives have never been the same, it's devastating. The law needs to change.
my neighbour is ex police they wants my house they has dogs that dont stop barking they have half the street watching when we come and goloud music rubbish thrown on my garden dogs run on my garden they park their car as close as they can to my bumper just shy of touching it they put rubbish by my housethey even tell people what they are doing and are seen but no one will say or do anything this has gone on for over 12 years we lived here over 60 years they only 20+ years they dont abide by any rules only thier own over load cars speeding fly tipping its a night mare that dosnt end no one will touch them as ex police
dude
- 14-Feb-23 @ 8:00 AM
Unfortunately we live in a world that lacks respect for one another and gossiping is a great past time people are becoming more separated and isolation is a real thing for some people some people are determined to bring hell on other's and thay injoy the results unfortunately there are plenty of people that join In many because thay have no back bone to tell the gossiping person thay don't want to be involved rather thay join in become friends and I think its to protect themselves understandable but not helpful to the victims I myself have a gossiping neighbour and has managed to be friend others so am the target because I don't get involved also am sure my gossiping neighbour is worried I could tell people her issues and problems I really do feel name and shame could bring more problems volence is never the answer ever personally ignoring what can only be people with mental health issues is the best way if volence or damage to property happens be careful to take the right road go to solicitors housing landlords the people that are doing this are only to happy to see your reaction and hope it's a negative one so thay can carry on been horrible and life is to short no one should be made feel uncomfortable in there own home but unfortunately it happens either learn to live peacefully and except your neighbours are gits and get on with your life or move there not going to change so you need to put your wellbeing and family health first and if your the sort of person who says why should I move then deal with it in a peaceful manner am very understanding to people's concerns but something we bring it on are selfs because of how we deal with thing's a barking dog will bring destress in time so be mindful your dog could be bringing destress to other's damage property brings destress and heartace depending on what's been damaged so be mindful of other's property and if your neighbours are gossiping troublesome people be mindful and don't get involved and if things get out of hand either move or go to local office landlords or whom ever look after yourselves and other's don't get angry or even your then just as bad Wish you all well and hope we all have are issues resolved
What can we do
- 16-Jan-23 @ 8:33 AM
I have a neighbour who lives right below me who has been living there for just over a 1year now we used to be good friends until I found out she's a druggie who's uses class A drugs! Problem is when we used to be mates and borrow money from one another and then we fall out for example we feel out with each other beginning of the year and I owed her £20 when we started talking again she's asking for £120 but this happens every single time and still happening now considering we haven't actually spoken for almost 2 months. I'm only 26 the youngest in yh block and she's an 40 year old women please help me. Sorry if I haven't explained properly
My troublemaker neighbor Doris of Omaha, NE kept harassing me and my elderly Mom for 15 years and Doris kept LYING to her neighbors, her Bridge players, her friends from Methodist Church and even strangers and her family and her relatives about us and they believed that EVIL old religious witch!! How sad!! They looked at our house when they were outside. Doris is 86 years old. She live with her drug addict son at her house. Whenever, my Mom and I visit my young late brother's grave on his birthday and on his death day, Doris sent her stalkers to stalk us at the cemetery for 15 years even though Doris never met my late brother and my late brother never met Doris and her stalkers. They are all pure EVIL and hope they will all Burn in Hell!! They deserve it!! Doris's stalkers put ugly flowers on my brother's grave on his birthday and death day on purpose. The stalkers were watching me and my older sister putting up our own real red roses on our late brother's grave by his headstone, not their ugly fake flowers. They were in their cars watching us at the cemetery until we were done and then they leave. How Evil and Heartless are they!! Doris's stalkers did not visit any graves but they were watching us. Doris doesn't want to walk far to my late brother's grave so she send all of her DUMB Stalkers to do it for her Dand they do it. What is so Special about this Evil old Witch?? Jeez!! We don't know her friends (Stalkers) and they don't know us. We know Doris because she is our Neighbor from Hell! They won't stop harassing us. We mind our own business. Doris never get sick because she is EVIL!!! Doris wished bad health problems on us because she is a Witch! Doris is very Dangerous to us because we have health problems because of her, her evil family and friends. Pray for us. Thank you.
Furious
- 12-Sep-22 @ 7:18 PM
What to do when I live next to a former drug dealing antisocial creature, called Natalie Ellis, who is in bed with most of Thames Valley Police. Her daughters Cydni Browne and Paige Montana are cut from the same cloth.
Dunno
- 4-Aug-22 @ 4:26 PM
My neighbours used to have a large trampoline in a very small space and play with a ball in it. The result being the ball would come over the wall smashing multiple ornaments and lights. Also cracks started appearing on the wall. My husband pointed it out and they replaced the trampoline with a hot tub. They play football now in the front lawn despite me pointing out there is a park just up the road. The back of the goals is next to my shrubs which they often miss. They are constantly in and out of my garden retrieving the ball and trample through plants/shrubs They do not have a garden. The father plays with the children. I am sick fed up of all the neighbourhoods children coming in and out of my garden and talking to them makes no difference. What can I do?
Missphit
- 26-Jul-22 @ 10:51 AM
My mum is being call all the names under the sun and can't even go to the washing lines and I don't live with her and they said I should f**k off house, and I've even been called names by them , she does feel safe , she think why I should be a live she said she can't cope with this so I don't know what to do , the housing can't be bothered to get back to her and I don't know how to help her now Can anyone help me
No fence now for 3years, his garden over grown flowing into mine, very large tree came down so all dry wood and branches which was set on fire(took fire brigade 3hrs to put out) now rats living under them. Damage to my property and goods no help from his insurance. Still having fires drinking and smoking weed early hours. Can't let my dog outside again no fence so gets out on to street. Tried to speak to him, tried to get my landlord involved still nothing advice please.
Stu
- 23-Jun-22 @ 11:39 AM
Ruthi -- clearly your dog making noise and disturbing your neighbours so train your dog to not to bark or get rid of to stupid dog. Same like my neighbours 7 days a week 24 hours a day dog barking or dog crying,no one has to listen your stupid dog noise...
added l
- 1-Jun-22 @ 11:31 AM
I have a neighbor who is also a good friend.Problem is this, when he finishes mowing, he always sprays off his mower and let's the wet grass flow down to our curb making a very messy appearance!Can't understand how he doesn't notice this as every other curb around our area is clean and free of messes. Please help me to figure out a way to let him know without harming a good friendship!!
Messy neighbor/frien
- 23-May-22 @ 7:26 PM
My neighbour is telling people not to talk to me also tells lies about me makes as much noise as she can housing won't do anything how can I stop her
Fedup
- 21-May-22 @ 9:02 PM
My neighbour is known in the neighbourhood as a difficult man but we have had a reasonable relationship with him for the 5 years, as long as things went his way.However about 15 months ago we bought a puppy, having lost our 14 year old dog.Since then our neighbour has become extremely aggressive towards us, shouting and swearing, hurling vile insulting language, banging on the wall furiously day and night every time he hears our dog bark - he barks within the range of any other normal behaved dog!We have repeatedly tried to reason with him, to no avail, eventually involving the police, who have been to see him regarding his behaviour, but his attitude is "I don't give a damn what the police say if I hear your dog even woof I'll bang, swear, and verbally abuse you".I'm at my wits end, I'm stressed, anxious and can't relax in my own home with him constantly breathing down our necks just because we've got a dog, who is a delightfully friendly, happy little Poochon.I'm retired, and my husband is registered blind, which the neighbour takes every opportunity to mock him for.Please can you help us to know what to do, he's making our lives hell.
Ruthi
- 4-May-22 @ 9:09 AM
Iv been having trouble with my neighbour for the last 5 years . It all started when I caught her 30 yr old son naked trying to break in my house this was very frightening. The police done nothing … then I noticed she started dressing like me dyed her hair the same as mine .. trying to do her garden like mine . Everything sheets towels etc all the same as me .. then she got 2 dogs which she makes bark from morning to night . She has jack Russell's that have the most loud & annoying yapping . After time I lost my hair had panic attacks & even had a cancer scare which lucky it wasn't it was down to stress.. iv had mediation which hasn't worked .. I have a disabled sun with autism who hates the noise from the dogs as he hates loud noises .. every morning she loves to wake him up .. ..police council & mediation hasn't worked Iv had enough of her never meet anyone so weird & strange as her she stalks me when I'm in the garden as soon as she hears my voice she barks the dogs if my windows open she barks the dogs if I'm in the shower and she sees the steam coming from the vent she will bark them .. But I'm not moving I'm not letting her bully me out of my home as I know that's what she wants
Fish
- 1-May-22 @ 10:35 AM
I have lived in my property for only 1 year everything was fine until she let kids inher back garden to throw eggs at my house. Asked her politely if she could stop them just to be told " I can't stop them going in my garden....its only eggs!" Tells me everything I need to know about her, trouble is the younger generation have no respect for anything. In the year I've been here I've never once complained about her shouting very loud at her mother who has dementia at 1 in the morning waking my daughter up..that's why I'm logging everything that happens I'm not going to stoop to her level
Nightmare
- 19-Apr-22 @ 9:19 AM
It has been about 4 years of neighbours inviting random people to use their house as though it is a nightclub, playing loud music, shouting and cursing, arguing, scrapping and all this occurs all the way through the night right up until 11 o clock in the morning mainly in summer with only 1 or 2 days of almost quiet a week. I suffer with anxiety and my dad is a 70 year oldman and neither of us can cope with this hell on earth that never comes to a close. We have both called up noise patrol on several occasions and got given a box twice to record their behaviour and we got a lot of evidence on it, however this still is not enough to stop them and the council even sent them a letter telling them they have to be quiet and issued them with a final notice but they only go quiet for a short while before they start up again. This weekend was a warm one and this is the time that it gets really bad just before summer. Friday night my sleeping pattern was once again ruined by the sound of shouting and music which made me feel anxious but last night they started lighting fires in their yard and the smoke wafted into my bedroom while I was in bed and found it difficult to breath. I closed my window but had to open again only to have more smoke come in, just before they all started arguing and fighting with each other. My room now stinks of smoke that was recently decorated with nice new smelling furniture. I cannot take this much longer and something has to be done now, I cant have another summer of this none stop anti social behaviour, it is so unbelievable that they are allowed to do this in a residential area with elderly people living in this small, once quiet street. These people have absolutely no respect for any other person which really annoys me.
Carl
- 27-Mar-22 @ 8:06 PM
Unfortunately I feel nothing is ever done about nightmare people and if thay own there property differently nothing will be done my neighbour's are gossiping troublesome people who are are hell bent on drama and there grow adults middle aged too am convinced there's a mental health issue with one of them police councils housing associations are not interested moving is the only option and a lot of us simply can't afford to so what is the answer
Fed up
- 26-Mar-22 @ 4:48 PM
For almost five years now both me & my girlfriend has suffered infrequent disturbances from our neighbour. He is an absolute nightmare to live next door to. We have been in touch with the police, the local council, his family, his mental health nurse, in fact everyone we can possibly think of apart from "The A Team", (Google it if you're too young). Anyway, he has various people visit at anytime in the day, which he is entitled to - don't get me wrong, he has his own life to live & we respect that but when it impacts ours we suffer, however his what we are led to believe his "best mate" pops round maybe once every fortnight or so to was his car round his, this "best mate" has a suspended sentence for growing cannabis, so make your own mind up about who goes round there & for what reason. Also we have designated car parking spaces outside our house & another one of his mates, has for maybe two months now parked his SORNed vehicle in our space. We have a noise abatement notice served against him but because of the infrequent nature of the disturbances the council apparently are unable to prosecute, recording equipment has been installed & we have been able to capture evidence but not enough of it.. it's been FIVE years almost now, not enough evidence?, really? His family only visit once in a blue moon & in the past they've counted on us to look out for him & his welfare, we had a key & on one occasion o almost had to break down his front door because his smoke alarm was going on for too long, he fell asleep whilst cooking, it started to burn on the stove whilst he was heavily asleep & as he's deaf didn't hear the smoke alarm going off, currently off work with stress & anxiety with it all.
Nasruddin
- 25-Mar-22 @ 9:08 AM
I have a neighbor that is banging on my wall and cursing at my kids. Scaring my children when they are playing. My daughter tells me that she is scared. Now, I am at the point now to call the cops on her.
Bubbles
- 21-Mar-22 @ 12:49 AM
I also want to add the private subject I was talking about was an intimate one.
Help?
- 19-Mar-22 @ 1:36 PM
We have a rubbish neighbor next to us who complains about everything. Very jealous and inconsiderate. Throws poop rubbish in our garden abuses us the women is very jealous and has tried to make my life a misery along with a couple of other neighbors who are horrible. They get their family to spy on me when I'm out get other people to do their dirty work insult me when I'm out and cause me alot of psychological distress. I have lived here for over 20 years and the abuse has only gotten worse from them. I have heard him laughing and insultingme on numerous occasions calls me ugly then puts porn on his TV after me talking about a very private subject in my life. All when I'm alone he and his wife do this. I was talking to another family member about what they are up to regarding listing to my conversations with a radio and the next day he puts one out side my house then denied he ever did it. When another neighbor saw him do it.very abusive individuals. I'm ashamed to call them neighbors after what they have subjected me to in my own house. I cannot leave due to severe mental health issues and feel trapped.They are even getting others to slander me at my job and thus I feel scared to go back as I feel they all slander and abuse me too. Because of rumours. I feel terrified everyday both in and out of my property and I have no support. Neighbors constantly laughing and abusing me doing noise campaigns out side my house all night when ever I have to work (I work part time) and it is making my life a misery.im at whits end please help!
Help?
- 19-Mar-22 @ 1:34 PM
We have a nightmare neighbour family two doors down. Intimidated next door who eventually moved house after living there for 19 years. Now started on the new owner. Also accusing inlaw of being a paedo. Been to council and police and although they take records of what happens, there is nothing they can do. The Landlord is not interested, lives miles away and owns multiple HMOs. We are approaching 60 and realise that we are completely at their mercy with know one to help.
N2020by
- 29-Dec-21 @ 4:05 PM
My neighbour put a 11 foot ramp up on mt party wall just for spite as no one speaks to her in the culdesac,I ordered some fencing to cover the ramp as she can see in my room when she stands on it.when workmen come she was shouting and screaming as she doesn't want it up,she started all this it's like she gives but not takes,she has now thrown rubbish over fence just like a child would.shes a evil person who goes round opening gates to those who have dogs hoping they get run over.rubber bus will be coming for her soon
Marmite
- 6-Oct-21 @ 9:47 PM
Me and my partner have lived in a massonete For 3 years were on 2nd floor The neighbour underneath keeps coming out he's front door intimidating us sucking he's teeth We've done nothing wrong we're both scared To walk past he's door
Wazza
- 3-Oct-21 @ 4:30 PM
I have seriously had enough with my neighbour. They are from Portugal and NEVER stops having BBQ in the rain, snow - whatever the weather condition throughout the year, just literally ALL the time:( They dont care to block my driveway, throw rubbish in front of my garden porch, their horrible kids (2 young boys) scream maniac in the garden all the time. We cannot stay outside and once we have, they kicked a ball into our garden - no apologies but when I refused to return the ball without their apologies, they started shouting&swearing at us. I am a single mother and my kids were freaked out when the man climbed at the fence and shouted at my son. I have never been to Portugal but dont they have any manners? Any common sense? Why they are so self-centred and only care about their lifestyle??? I have contacted the local council several times but no help at all. Cannot afford to move the house - devastated.
Enough is enough
- 13-Sep-21 @ 5:04 PM
Environmental health DO NOT intervene. Over 100 attempts to get them to actand nothing.
had it
- 21-Aug-21 @ 12:25 PM
i have bad neighbours for over 10 years and i feel i am not getting any assistance wee have a cafe near us and they send people to my car my car has been smashed from one end to another my wife and i can t take anymore what must wee do
cuddles
- 18-Aug-21 @ 10:15 AM
I have a neighbor who lives across the alley who accusing us if placing bowls of cat food in the alley by their house. This is not true. They are taking empty bowls and putting them in our mailbox and in front b of our door. I explained that the cat food is not from us yet they still harass us.What can be done to get them to stop
none
- 21-Jul-21 @ 11:53 PM