Hints and Tips on Dealing With Troublesome Neighbours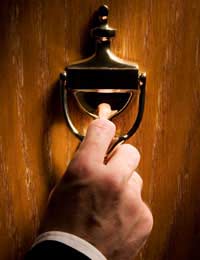 We all hope that our neighbours are going to be friendly and reasonable, but unfortunately some people just aren't easy to get along with. While being tolerant is the key, there can be a point where tolerance is no longer an option and you really have to start dealing with any problems you're having.
First Steps in Neighbour Disputes
Neighbourhood Disputes Are Common
and it is always advisable to try the softly, softly approach first, instead of going in all guns blazing. Don't approach a problem when you've had no sleep due to yours neighbours partying, or you've just found beer bottles thrown over your fence into your back garden.
1. A Gentle Request
Ask the offending neighbour if you can have a quiet word with them, and try to stay friendly. They may not have realised that you could hear so much, or that unruly children have been making a pest of themselves. Give them the benefit of the doubt and see if you can resolve any niggling issues without any bad feeling.
2. A Letter or Note
If you feel intimidated by your neighbour, you could always try writing a letter, rather than speaking to them face to face -
Here are some templates we've produced
to help you. Of course, some bad neighbours just don't care what they do, and in this case you probably don't want to inflame the situation, so you might want to try another tactic to deal with the problems. Don't suffer in silence – there are avenues to go down for help.
3. Mediation/Involving Other People
Because problem neighbours are sadly a fact of life in many towns, there are dedicated Neighbour Conciliation and Mediation services now on offer, which aim to try to
Mediate Between Neighbours
who can't reach an amicable solution to their issues.
You should be able to find your local service through your local council website or helpline.
4. Keep a Record of Everything
Once things have escalated to the point where you can't resolve a dispute amicably, you need to start keeping evidence of why the neighbour's behaviour is bad enough to warrant further action or mediation.
Make a note of every incident that bothers you – noise, mess, anti-social behaviour, and anything you think that should be included. Photographs, video, anything that proves your case will be useful – but be careful taking pictures of people as this could inflame the situation if you're caught! If you write any letters, keep copies.
5. Environmental Health
Your first port of call is to
Contact The Environmental Health Department
of your local council. They will have policies and procedures in place to help you deal with problem neighbours, so ask what they are and whether you can see them.
You need to ask them if they will get involved on your behalf, and what you need to do to start action – all councils have slightly different ways of approaching the issue but they will all have some guidelines.
6. Legal Help with Problem Neighbours
Some house insurance policies include free legal advice services. so check your own policies to see whether you have access to any of these. They might be able to give you some good advice on the next steps if council intervention is getting you nowhere.
It might also be worthwhile trying to get a fixed fee legal appointment with a local solicitor, to see if they can help you by writing a letter to your neighbour. This is a last resort though – legal letters do have a way of inflaming already tense situations. Don't start legal action unless you really have exhausted all other options.
You might also like...
I have a neighbor who is also a good friend.Problem is this, when he finishes mowing, he always sprays off his mower and let's the wet grass flow down to our curb making a very messy appearance!Can't understand how he doesn't notice this as every other curb around our area is clean and free of messes. Please help me to figure out a way to let him know without harming a good friendship!!
Messy neighbor/frien
- 23-May-22 @ 7:26 PM
My neighbour is telling people not to talk to me also tells lies about me makes as much noise as she can housing won't do anything how can I stop her
Fedup
- 21-May-22 @ 9:02 PM
My neighbour is known in the neighbourhood as a difficult man but we have had a reasonable relationship with him for the 5 years, as long as things went his way.However about 15 months ago we bought a puppy, having lost our 14 year old dog.Since then our neighbour has become extremely aggressive towards us, shouting and swearing, hurling vile insulting language, banging on the wall furiously day and night every time he hears our dog bark - he barks within the range of any other normal behaved dog!We have repeatedly tried to reason with him, to no avail, eventually involving the police, who have been to see him regarding his behaviour, but his attitude is "I don't give a damn what the police say if I hear your dog even woof I'll bang, swear, and verbally abuse you".I'm at my wits end, I'm stressed, anxious and can't relax in my own home with him constantly breathing down our necks just because we've got a dog, who is a delightfully friendly, happy little Poochon.I'm retired, and my husband is registered blind, which the neighbour takes every opportunity to mock him for.Please can you help us to know what to do, he's making our lives hell.
Ruthi
- 4-May-22 @ 9:09 AM
Iv been having trouble with my neighbour for the last 5 years . It all started when I caught her 30 yr old son naked trying to break in my house this was very frightening. The police done nothing … then I noticed she started dressing like me dyed her hair the same as mine .. trying to do her garden like mine . Everything sheets towels etc all the same as me .. then she got 2 dogs which she makes bark from morning to night . She has jack Russell's that have the most loud & annoying yapping . After time I lost my hair had panic attacks & even had a cancer scare which lucky it wasn't it was down to stress.. iv had mediation which hasn't worked .. I have a disabled sun with autism who hates the noise from the dogs as he hates loud noises .. every morning she loves to wake him up .. ..police council & mediation hasn't worked Iv had enough of her never meet anyone so weird & strange as her she stalks me when I'm in the garden as soon as she hears my voice she barks the dogs if my windows open she barks the dogs if I'm in the shower and she sees the steam coming from the vent she will bark them .. But I'm not moving I'm not letting her bully me out of my home as I know that's what she wants
Fish
- 1-May-22 @ 10:35 AM
I have lived in my property for only 1 year everything was fine until she let kids inher back garden to throw eggs at my house. Asked her politely if she could stop them just to be told " I can't stop them going in my garden....its only eggs!" Tells me everything I need to know about her, trouble is the younger generation have no respect for anything. In the year I've been here I've never once complained about her shouting very loud at her mother who has dementia at 1 in the morning waking my daughter up..that's why I'm logging everything that happens I'm not going to stoop to her level
Nightmare
- 19-Apr-22 @ 9:19 AM
It has been about 4 years of neighbours inviting random people to use their house as though it is a nightclub, playing loud music, shouting and cursing, arguing, scrapping and all this occurs all the way through the night right up until 11 o clock in the morning mainly in summer with only 1 or 2 days of almost quiet a week. I suffer with anxiety and my dad is a 70 year oldman and neither of us can cope with this hell on earth that never comes to a close. We have both called up noise patrol on several occasions and got given a box twice to record their behaviour and we got a lot of evidence on it, however this still is not enough to stop them and the council even sent them a letter telling them they have to be quiet and issued them with a final notice but they only go quiet for a short while before they start up again. This weekend was a warm one and this is the time that it gets really bad just before summer. Friday night my sleeping pattern was once again ruined by the sound of shouting and music which made me feel anxious but last night they started lighting fires in their yard and the smoke wafted into my bedroom while I was in bed and found it difficult to breath. I closed my window but had to open again only to have more smoke come in, just before they all started arguing and fighting with each other. My room now stinks of smoke that was recently decorated with nice new smelling furniture. I cannot take this much longer and something has to be done now, I cant have another summer of this none stop anti social behaviour, it is so unbelievable that they are allowed to do this in a residential area with elderly people living in this small, once quiet street. These people have absolutely no respect for any other person which really annoys me.
Carl
- 27-Mar-22 @ 8:06 PM
Unfortunately I feel nothing is ever done about nightmare people and if thay own there property differently nothing will be done my neighbour's are gossiping troublesome people who are are hell bent on drama and there grow adults middle aged too am convinced there's a mental health issue with one of them police councils housing associations are not interested moving is the only option and a lot of us simply can't afford to so what is the answer
Fed up
- 26-Mar-22 @ 4:48 PM
For almost five years now both me & my girlfriend has suffered infrequent disturbances from our neighbour. He is an absolute nightmare to live next door to. We have been in touch with the police, the local council, his family, his mental health nurse, in fact everyone we can possibly think of apart from "The A Team", (Google it if you're too young). Anyway, he has various people visit at anytime in the day, which he is entitled to - don't get me wrong, he has his own life to live & we respect that but when it impacts ours we suffer, however his what we are led to believe his "best mate" pops round maybe once every fortnight or so to was his car round his, this "best mate" has a suspended sentence for growing cannabis, so make your own mind up about who goes round there & for what reason. Also we have designated car parking spaces outside our house & another one of his mates, has for maybe two months now parked his SORNed vehicle in our space. We have a noise abatement notice served against him but because of the infrequent nature of the disturbances the council apparently are unable to prosecute, recording equipment has been installed & we have been able to capture evidence but not enough of it.. it's been FIVE years almost now, not enough evidence?, really? His family only visit once in a blue moon & in the past they've counted on us to look out for him & his welfare, we had a key & on one occasion o almost had to break down his front door because his smoke alarm was going on for too long, he fell asleep whilst cooking, it started to burn on the stove whilst he was heavily asleep & as he's deaf didn't hear the smoke alarm going off, currently off work with stress & anxiety with it all.
Nasruddin
- 25-Mar-22 @ 9:08 AM
I have a neighbor that is banging on my wall and cursing at my kids. Scaring my children when they are playing. My daughter tells me that she is scared. Now, I am at the point now to call the cops on her.
Bubbles
- 21-Mar-22 @ 12:49 AM
I also want to add the private subject I was talking about was an intimate one.
Help?
- 19-Mar-22 @ 1:36 PM
We have a rubbish neighbor next to us who complains about everything. Very jealous and inconsiderate. Throws poop rubbish in our garden abuses us the women is very jealous and has tried to make my life a misery along with a couple of other neighbors who are horrible. They get their family to spy on me when I'm out get other people to do their dirty work insult me when I'm out and cause me alot of psychological distress. I have lived here for over 20 years and the abuse has only gotten worse from them. I have heard him laughing and insultingme on numerous occasions calls me ugly then puts porn on his TV after me talking about a very private subject in my life. All when I'm alone he and his wife do this. I was talking to another family member about what they are up to regarding listing to my conversations with a radio and the next day he puts one out side my house then denied he ever did it. When another neighbor saw him do it.very abusive individuals. I'm ashamed to call them neighbors after what they have subjected me to in my own house. I cannot leave due to severe mental health issues and feel trapped.They are even getting others to slander me at my job and thus I feel scared to go back as I feel they all slander and abuse me too. Because of rumours. I feel terrified everyday both in and out of my property and I have no support. Neighbors constantly laughing and abusing me doing noise campaigns out side my house all night when ever I have to work (I work part time) and it is making my life a misery.im at whits end please help!
Help?
- 19-Mar-22 @ 1:34 PM
We have a nightmare neighbour family two doors down. Intimidated next door who eventually moved house after living there for 19 years. Now started on the new owner. Also accusing inlaw of being a paedo. Been to council and police and although they take records of what happens, there is nothing they can do. The Landlord is not interested, lives miles away and owns multiple HMOs. We are approaching 60 and realise that we are completely at their mercy with know one to help.
N2020by
- 29-Dec-21 @ 4:05 PM
My neighbour put a 11 foot ramp up on mt party wall just for spite as no one speaks to her in the culdesac,I ordered some fencing to cover the ramp as she can see in my room when she stands on it.when workmen come she was shouting and screaming as she doesn't want it up,she started all this it's like she gives but not takes,she has now thrown rubbish over fence just like a child would.shes a evil person who goes round opening gates to those who have dogs hoping they get run over.rubber bus will be coming for her soon
Marmite
- 6-Oct-21 @ 9:47 PM
Me and my partner have lived in a massonete For 3 years were on 2nd floor The neighbour underneath keeps coming out he's front door intimidating us sucking he's teeth We've done nothing wrong we're both scared To walk past he's door
Wazza
- 3-Oct-21 @ 4:30 PM
I have seriously had enough with my neighbour. They are from Portugal and NEVER stops having BBQ in the rain, snow - whatever the weather condition throughout the year, just literally ALL the time:( They dont care to block my driveway, throw rubbish in front of my garden porch, their horrible kids (2 young boys) scream maniac in the garden all the time. We cannot stay outside and once we have, they kicked a ball into our garden - no apologies but when I refused to return the ball without their apologies, they started shouting&swearing at us. I am a single mother and my kids were freaked out when the man climbed at the fence and shouted at my son. I have never been to Portugal but dont they have any manners? Any common sense? Why they are so self-centred and only care about their lifestyle??? I have contacted the local council several times but no help at all. Cannot afford to move the house - devastated.
Enough is enough
- 13-Sep-21 @ 5:04 PM
Environmental health DO NOT intervene. Over 100 attempts to get them to actand nothing.
had it
- 21-Aug-21 @ 12:25 PM
i have bad neighbours for over 10 years and i feel i am not getting any assistance wee have a cafe near us and they send people to my car my car has been smashed from one end to another my wife and i can t take anymore what must wee do
cuddles
- 18-Aug-21 @ 10:15 AM
I have a neighbor who lives across the alley who accusing us if placing bowls of cat food in the alley by their house. This is not true. They are taking empty bowls and putting them in our mailbox and in front b of our door. I explained that the cat food is not from us yet they still harass us.What can be done to get them to stop
none
- 21-Jul-21 @ 11:53 PM
I am being harassed and intimidated by 3 households in my flats The landlord is aware I have been given log sheets to fill in ! I am scared some timesto even walk out side my own front door Nasty spiteful comments and small gatherings of them making life unbearable for me I have lived in my flat for over 30 years these people not long I cannot afford to move out HELP
Tiny
- 1-Jul-21 @ 4:28 AM
Tulip333 try your safer neighbourhood team either through the police or council. Police are better if it's malicious noise and harassment. The quickest way is to see a solicitor and get help that way down the private route as environmental health take forever if at all to do anything. Failing all that, the only other option is to move and choose carefully, do your research where you move.
Pix
- 24-Jun-21 @ 4:58 PM
Hello out there , are there any support groups that can help me please . I have done 70 phone calls , endless emails to noise people , envirimental heath etc . They my neighbours are purposely doing noise , like a machine with differentsounds. Any ideas anyone. I am going mental .
Tulip333
- 24-Jun-21 @ 10:14 AM
I have a neighbour who has installed a surveilance camera. I am not sure if they got permission from the realtor they have devulged this I have asked but have not been given an answer. Before this happened my umbrella was blown into the properties driveway. They came out of the appartment and deliberately ran over it. I went next door proceeded to take a photo of the crushed item. The door to property opened and I said you ran over my umbrella he I don't know what you are talking about. I heard you do it he then picked his phone and filmed. Now he is telling the agent I have visited the property on numerous occasions and the children are scared. His wife works as a manager in child care they are not her children go figure that out. The agent has sided with him as he has one piece of evidence against me. I have lived in my property for close to 23 years never had a problem with the neighbours. The umbrella turned up in my backyard three days later after being put in his bin after being destroyed by his car. This was Sunday just gone . Monday being Queens birthday weekend the security camera was being put up as came out to have my morning coffee and cigarettes. I feel like I am the victim but I am being looked at buy the agent as the trouble maker as I have been videoed once not the multiple times he is claiming that I have been to the property. The agent keeps asking me to give her evidence against him but hasn't requested to see any evidence that I have been to the property multiple times.
Blue
- 18-Jun-21 @ 11:18 AM
We have been living at our property for over 30yrs and I have always got on with our neighbours mostly but we have had a lady living couple doors down she has been living there before we came to the street but she has never been neighbourly to us as a matter of fact she has gone about talking us bad to other neighbours making serious allegations against us which is untrue and damaging i loss my father 6months ago to COVID and now finding that this same neighbour has been telling other. Neighbours that we are racist very serious allegations with no evidence or prioof of this not to mention liesand untrue we are from Caribbean background my both parents and myself was born in the Caribbean so to find this out was damaging and shocking these kind of things should never be allowed to happen not to mention people like her should be held accountable for those vicious accusations and needs to be stopped.
Landlord next to our house has just let to a DSS tenant for the first time. I'm sorry to say, she and her idle boyfriend have done nothing to challenge the stereotype that benefits claimants are lazy scumbags who would be better off in a Victorian workhouse (at least they'd be making use of themselves). Constant noise, day or night. Neglectful of the current only child. I'm hoping they have another so the council move them on…it's only a 2 bed semi. The amount they shag, it doesn't seem unfeasible. In the interim though they have made living here unbearable. We have cancelled plans to extend the house and will be looking to move next year.
AnnoyedNeighbour
- 8-Jun-21 @ 12:52 AM
I have been living here for five years, and this couple just moved in a year ago. Things have turned into a nightmare.At first, I noticed they copycat everything I do.When I put fall season decoration at my front door, then neighbor buys the same stuff I had; I had Halloween decoration and pumpkins craved from my kids and put on the front doorsteps. The next day, the neighbors did the same thing I did, again with Christmas decoration, even bought some wreaths at my house. It became annoying for them to copy everything I do. Also, they copy everything we do in our yard. If I work on my landscaping, then the next day, they copied what I did. They don't introduce themselves to the neighbors, not even say friendly hi at all. They stayed home 24/7 all day and didn't interact with a neighbor or even offer help. I caught them watched us through their windows. I caught the guy stared at me the whole time when I was mowed in our backyard and gave me creeps. Also caught, the woman walks over to our backyard to take a look at what we have. It's none of their business. Recently, we had an Easter egg hunt for my little toddler for fun. They did the same thing, but the kid is 11 years old. I don't think 11-12 yrs old wanted to have Easter Egg hunts in their yard. Things got worse; when I was working outside and painting the house, this woman came out of the blue, looked angry, and refused eye contact, so I just ignored her.She walked into the house and slammed the door, and shut the curtains. My husband and I were like, what's her problem. The following next day, I came home from work; this guy gave the creepiest look at me while I back up my car to my driveway. I tried to ignore him.He kept staring at me in a bad way until my husband came out from the house, then the neighbor guy looked it away.Then he started to harass me every time I go outside to get my mail or do yard work in the front of the house; he comes out and watches me. I don't feel safe around them when they are home. It appears that he knows when I go out, then he comes out too. I caught the kid tom peeping through the window blinds while we are outside. We had put fences around our backyard to protect ourselves and wanted privacy as well. I stopped doing the yard work because of him. He would walk and watched me what I do. I told my husband I could not do the yard work or get mail because of him. I didn't know what to do. I don't feel safe around them while I am home alone. It seems they don't get the message. I just wanted to the left alone and have privacy and peace at home.
My neighbour was very nice until she settled in and after that she has been a nightmare ,throwing eggs at windows putting a scruffy parasol next to my wall even if it's raining ,we all nickname her village idiot even though we live in a cul- Dec-sac with only six bungalows,she has only moved 6 houses away and I wondered why she asked me not to tell her neighbours she was moving. After she moved her old neighbours said you'll be sorry she moved next to you as they had 30years of her behaviour ,you can be sat in garden and all of a sudden a pan of water will be slung over fence. I've been in touch with antisocial behaviour people and it goes quiet for 2 weeks then starts again like picking rubbish up in street and cleaning guttering out and throws it all over my garden late at night.
Smileyiley
- 4-May-21 @ 9:37 PM
We are from the UK.Opposite us are two dirty rapist Muslims who have had the police going back and fourth all the time.The police chopped one of the fingers off a man a few doors up which made the news and mostly every house in the street has dogs barking.The thing the pisses me off the most thought are the old bags moaning about the smell of cannabis.I have legal CBD bud that I order online and have smoked for 10 years here and now we have some old has been uneducated imbecile reporting us for smoking drugs.We have had the police here multiple times, shown them the CBD weed and they just tell us to try and keep the smell down.Why the hell are people so against the amazing smell of cbd cannabis? They moan about the smell of drugs while taking in little girls and praying to Allah, I don't understand what is going on in my street.I feel like I need to order a gun or some sort of defensive weapon to protect myself from these lunatics.
DadOnTheEdge
- 29-Apr-21 @ 10:42 AM
I'm trying my best not to kill my neighbour, but just cannot stop hoping the family vanish from this estate forever. No day off with their f***smoke and kids are maniac screaming all evening everyday. REAL HELL.
Pissed
- 21-Apr-21 @ 8:40 PM
Hi i need some advice on handling a strange situation .My naighbour a female living below me i believe has mental health problems . She cries contantly in her flat ( the walls are thin) and for some reason is always there where i go i feel like im being stalked by her .Shes plesant enough but knocks on my door asking how i am strange things like that . What should i do about it ???
Sparky
- 31-Mar-21 @ 8:03 AM
I'm at the end of my tether.. Some how some electrical emissions is coming up into my flat from downstairs..flatest, with static shocks waves. I don't know how to get the relevant evidence to prove this criminal activity against me.. how is even possible to do it .. if anyone's got any ideas please forward it.it seems that everybody is an expert in flogging people off and not taking responsibility. my health has been impact so bad I've been in hospital seeing the cardiologists. Try to seek legal advice. Not getting anywhere far
Mon
- 20-Mar-21 @ 7:58 PM