Your Rights Under the Protection From Harassment Act 1997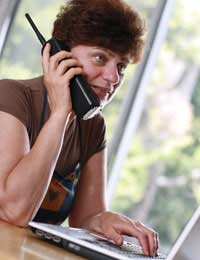 Harassment can cause alarm, fear and distress. Many people who are the victims of any kind of harassment can end up becoming ill, both mentally and physically, as a result. It will almost certainly lead to increased stress which can have a major impact in raising blood pressure.
Harassment can also lead to insomnia, anxiety and depression, poor concentration and can dramatically affect your self-confidence and self-respect. People who are being harassed may take excessive intakes of alcohol or drugs to try to alleviate the problem which will, ultimately, only make matters worse. The Protection From Harassment Act 1997 offers you Protection From this Unwanted Behaviour.
The Protection From Harassment Act 1997
Under this Act it becomes a criminal offence if you:
Cause alarm, harassment or distress more than once as a result of an action you conduct against another person. The conduct might be verbal or non-verbal and it doesn't have to be the same type of action on each occasion – if the person feels alarmed, harassed or distressed by your actions, then it is deemed harassment, even if that was not your intention.
Take any kind of action against another person which causes a fear of violence. This must happen on at least two occasions. The alleged offender must be aware, or ought to be aware, that their actions are likely to induce a fear of violence in the other person.
Civil Injunctions
The Protection From Harassment Act 1997 also permits you to take out a civil injunction against the alleged offender, as a right to protection and possible compensation in cases where a criminal prosecution isn't appropriate or there is insufficient evidence to pursue a criminal case. This can be very useful as it's often a civil injunction being put in place which will prevent the alleged offender from persisting with the behaviour.
Police Assistance
If you feel you are at immediate risk of violence as a result of harassment, then you should
Call The Police
. Under
The Criminal Justice and Police Act 2001
, the police can force the alleged offender to leave the vicinity of your home or the location where you might be at the time, and they have the powers of arrest if the alleged offender fails to comply with this order.
Dealing With Stalkers
Harassment isn't always about people wanting to cause harm to another. Sometimes, it's completely the opposite. People who might have a strong admiration and perceived 'love' for another person can end up becoming so obsessed that they might end up stalking you. This doesn't necessarily mean just following you around or calling you on the phone, but would include situations where they are writing to you persistently and/or sending you unwanted gifts. And, should this be the case, then they are also guilty of causing harassment for which they can ultimately be prosecuted.
Therefore, whether it's the intention of the alleged offender to cause harm by their harassment or not, or even if they're unaware they might be causing alarm or distress, it is still an offence under the Act.
You might also like...
Could anyone help me to stop my neighbours behaviour. It started 3 years ago when myself and two children moved to a farm , as we gave horses. My neighbours had the run of the place as it had been empty fir 10 years, so obviously as I live in between their two properties my presence is enough to want us out.The barns and two paddocks I was told by my landlord that I could use and at this point the trouble started.It ranges from them contacting the environmental health dept stating that I had a wrongly plumbed in washing machine to my sceptic tank was overflowing . Neither of these were true . Initially they made a fuss of my dog which made her sneak out to go and see them. Since these problems have occurred the dog warden knocked to say that they had reports of my dog chafing sheep. Again rubbish. My son visited in his exclavation wagon as he was working close by so he stayed overnight. The fokloeubf sat they contacted his boss to tell him that the wagon wa parked up here. He already knew if course. Repeatedly the opened my gate and let my ponies out hence a lock is on the gate.As COVID was to end. My son asked the police if he could visit as I had been unwell.He came and camped out with my daughter . The next thing the oilice arrive .she has contacted them to tell them that there was a breach of COVID.She has a brother who is mentally ill and she must have told him something to make him head for my 11 year old in his land rover as she waited for me on her bike. Now she is reluctant to go out for fear of bumping into him as I mentioned the dog getting out my daughter used to go fir her m.My neighbour was taking pictures iof her getting the dog . This in its self is weird but in at my witts end .
Jo
- 16-May-22 @ 11:47 PM
S neighbour who is a police officer is intimating us. She has complained about our dogs twice to the council and have received letters. Our dogs do not bark all day as she proposed. She constantly goes out of her way to intimidate us especially my partner. Putting notes on our van when we park in the cut with leaving notes keep of my property as her house is next to the cut. Has complained about our dogs messing on her grass but our digs do not roam the close This is becoming very stressful to myself andmy partner.What can we do about this
Julesberry
- 27-Apr-22 @ 6:57 PM
Every time I leave my building my next door neighbor is staring out the window at me and my partner. When we turn and stare at her back she just stares us out. It doesn't matter if we go out early in morning, during day or in evening she is there at window making her presence felt and too be honest it's freaking me out. She even stood and stared at my partner putting rubbish in our own bin and continued to stare at him until he walked away. It's scary and weird.
Victim of purdy, the
- 24-Apr-22 @ 3:47 AM
All these comments say white trash etc are racist comments im white how dare that person sat such raciest comment if a white person said simular it would be on the news Can the raciestcommebts stop not be allowed cause its against a white person have a bit of respect
Cassy
- 23-Apr-22 @ 2:06 AM
My neighbour constantly makes nasty comments whenever I do anything to the communal gardens. We share the garden but because we are in the ground flat and he is above, we have always looked after it as it was completely neglected when we moved in. We have continually told him he is welcome to use it but the last time he just sneered at us and said he would be looking straight into our windows. I don't know how to answer that. Now he complains whenever I do anything to the flower bed in the back garden, which he wants replaced by decking. We have told him to go ahead, but he expects us to pay for it! He has told us the garden feels too much like ours and not like his. I now feel intimated by him and wonder if I should get legal advice so he will leave us alone. Can anyone help?
Tabby
- 22-Apr-22 @ 11:41 AM
My neighbor is constantly threatening and verbally abuseing me and won't leave me alone.I am a disabled adult and she is not.The police have even asked her to stop but they won't take action until she does something physically.What can be done?I am scaredfor my safety.
Rachey
- 17-Apr-22 @ 7:04 PM
This is be going on a few timeonce when I was just out side washingwith a hose pipe iwas told I can't do that and she said I am tell the councilI call the council about this but this was out side my homethis is not on abusy road it in aavenuewhich lead to a dead endI got of a but one day and she was at the bottom of her house and stood there with her arm foldedand watching me she did not saying anything I felt intimatedI got anxiety and depression and osteoarthritis high blood pressure I feltso scaredbecause of herI didn't know why she gone like this before she was really nice to meandI don't know why I've not said anything about her
Eyepie
- 14-Apr-22 @ 11:33 AM
I hope that nutter below me isn't the one that put a young Brown girl in hospital August 2022 for no reason. Her name is Susan gazszcak actually put me homeless and sent police storming in my house because of domestic abuse lie yet I was the victim but listened to a white woman who was getting drugs and drinking and threatening me as well this Christmas with her police son. The woman is a liar you can Google the witch she some activist but never got to be an MP cause she uneducated. Lied about me personally don't know the loon just had it in for me when I was coming from school. The owners were racist and stealed. Typically your stereotypical white trash now the daughter dictates me. Ffs no now nothing about me and I'm already suffering with cancer the bloody woman ended up putting me a young woman with a heart attack.
Stalking since 2020 August Watching through Windows Watching every move I make Listening to everything Dogs in garden alldayodd times Complete Nutter Waiting written everything down then I will report them
Char
- 26-Mar-22 @ 3:08 PM
My next door neighbour in a small terraced row has shown repeated hostility since I moved in.There has been a problem in the area with rats coming across from a nearby waterway and getting into people's gardens.She claims (without foundation) that my garden is the source.Someone left a baking tin out for the refuse collection and it was denied and left.She claimed it was mine. The drains had to be cleared because someone was pouring fat down the sink.Again the finger was on me.Then I caught her tying string to my fence in a gale to support her fence which was flapping in the wind.This was damaging mine and so I cut the string.A friend of herswas parking in my allocated parking space which normally I have no problem with but on this occasion I was expecting a utility firm to call.Both her and her friend interrogated me about what time the van was expected (with a bad grace) instead of just moving the car. And finally she moaned when I moved in that she was the only one mowing the communal areas grass which nobody actually has direct responsibility for. I offered to help and take turns.The minute I started she claimed that her mower was now broken and I mowed the areas for two years until I finally snapped and all the issues poured out in a tirade between us.I had heard her mention to one of her grown-up children "he's afraid of me" (meaning me).You should have seen her face when suddenly I verbally took issue with her.She then accused me of having a problem, I told her she was a bully and I am now waiting to see whether round two will occur because we haven't seen each other for three days.Last year I almost moved because of her but it is surprising how much better I felt for speaking my mind.No plans to move this time!
Boz
- 21-Mar-22 @ 5:39 PM
Been going on three years now,The 2 bully Karen's across the courtyard have made numerous complaints about me and got other to join in with their gossiping,I've lived here almost ten years them just over 3,I think it all started when I asked them if their dog crapped in my yard,Since that I received noise complaints,Then another complaint that I called them a C words, I've been teasing their dog etc,Then another complaint that they are scared of me because the cops where at my front door a few times, Clearly it's none of their business but yeah apparently they are living in fear of me, It's got to go to mediation now because they've complained more than 3 times ,I am countering their complaints by putting it down to harrassment,I feel on edge living here I'm scared to make a noise at night and I try to avoid them at all costs,I only come home Two times a week now due to their complaints and stalking ,They have cameras and dogs and claim it's for the vicinities safety,This place was always safe and trustworthy,But I feel these people have a vandeta against me and want me out
Chaz
- 28-Sep-21 @ 8:36 AM
The problem with my neighbour has been going on for 13 years. Bullying, got someone she knows to bully my child at school, nasty language, feels as though she is watching me from her bedroom window, and as she had done this, being nasty. Can hear her being nasty about me in her kitchen and garden, and goes on and on. I am so stressed about this, please help. Dont know what to do about this all the time, cannot cope.
upset
- 22-Sep-21 @ 5:00 PM
My neighbour said I cut his plant i did not he also has a camera. So he looked at it and saw i did not cut his plant. No apologies just harrasing me.
Podgy
- 12-Sep-21 @ 8:52 PM
I have a neighbor she seem to know what im doing though she live obitsit from my bungalow i never see heras her house is behind trees see look down on to my place i am 77 Disabled bit mad as i talk to the Birds one day i had a lot of crows on my roof i said go away you ugly crows carry on feeding my friendly blackbird thought no more of it TWO weeks later had a letter from housing association accusing me of calling her aOLD COW but i never see her family as for the trees i had a parcel stolen for my door stepI reported it to the police then shegot her next door neighbor to shout throe my kitchen window i was doing my self no favorssaying i had a parcel stolen he lived here 40 years never been any theft her husband fallowed me down with the road one day i turned around he stop stood sneering at me i was glad ihad my German Shepherd with as it was frighteningthen one she followed me as i walk my dog over the fieldsi went abroadwhen i got back the police and my housing officer was at my bungalowshe had made serious allegations about me but the police never came back i fell in to a deep depression and felt like ending my life now three years later she got her friends to writhe in to my housing to complain i call my cat in and tapping his food bowl so its stars again so i'm back in to depression and just what my life to endmy housing officer must think it me as it was him who said 9 people wrote in but don't understand that she get her friends to write in i have no family nearme on my own people here do not like itA disable person given a parking space i see no one for mouths only go out twocs a day with my newpuppy as my G/S died 2 year a go if only i could fall a sleep and not wake up Rob
Hi Looking some advice ...I have been getting harassed by my neighbour and her gang of friends in the cul-de-sac I live in .... I work during the day ....she has made up a lot of nasty things about me to the neighbours and to be honest I'm at my wits end....I don't socialise with these people I just want to go to work and come home ...I arrived home one lunchtime to the lady standing staring through my window ...another occasion their kids were drawing in pen on my car ...another occasion drawing in crayon on my window sill ....also my dog is in my back garden when I'm out ...she constantly gets her son to climb my fence to retrieve the ball ...I put a sign up politely asking not to climb the fence as my dog is kind but he's a dog and I'd be afraid of him snapping at a child.....I got the sign threw in my face at my own door and threats of physical violence ....I also got labelled a "tramp" my 77year old father also got shouted at by this woman ...I've had enough and don't know what to do ...its really getting me down now ...I shouldn't have to live like this...I should be able to go to work come home and feel safe ....on Friday past she said if I get in her way she will say I don't look after my dog and get him taken away from me knowing how much he means to me ...this cannot be normal ...if someone can help ..please do I'm not sure how much more I can take
Kats22
- 5-Sep-21 @ 12:27 PM
Hi. I have quite a few neighbours phone numbers as they live in the same block of flats that I live in. Most of them are alright, and they understand that if I feel tired, I go back to my own flat if I'm in one of THEIR flats. However, there's a certain neighbour who [for some reason I can't even fathom] is phoning me every day, and constantly wants me in her flat for hours at a time. It's okay that she's friendly, but she is the kind of neighbour who only thinks about her own wants and needs. For example, She never has any food or drink in her flat, she abandons her cat and her two guinea pigs, she takes sudden offence if I want to go anywhere without her, or if I want to spend time with others. I could understand this behaviour if it was my fiance behaving like this around me, but she is just a friend. She has a girlfriend. Yes she's a lesbian. What I don't really like or recognize, is why she is turning to me all of the time, rather than her actual girlfriend. You'd think she'd be turning to her girlfriend first, of all people. Seeing as she's in an apparently "genuine" relationship with her. I don't mind the odd chat with her every now and then, but she is constantly phoning me all day, and texting me all day. It's only ended up in me becoming frustrated with her. She has such a huge ego aswell, which only makes her look even worse. And if I'm being completely honest, her girlfriend can do much better. The point is, it's making me physically unwell. I always feel so tired after leaving her flat. She waste's her weekly allowance on energy drinks and takeaways. She isn't very considerate of anyone around her. She won't care if you feel hungry, tired, upset, etc. She'll just constantly want me there too much. I can't do it. I'm not her keeper. She should ask her girlfriend to visit her or hang with her more. After all, she's in a relationship with her, ffs. I had a word with my support worker about this, and she told me that I have every right to say no to her. She also told me that I have my own life to live, and that I'm not Tina's servant. She is so right about this. Is it wrong that I've now blocked Tina [the annoying neighbour] from phoning me and texting me? I have a life to live, with my fiance and my family.
Sassie
- 1-Sep-21 @ 9:08 PM
We caught our Orange neighbour copying and selling child pornography 5years ago and reported to the police. PC Plod was that slow too investagate and the Orange neighbour destroyed all evidence. He as since put in soo many false accusations about us and police are banging on my door and now actually protecting them. Beware police protect peadiphiles. The false rumours and lies the Orange neighbour is spreading is vile resulting in my partners mental health being effected and attempts of suicide. Police and the authorities are a complete waste of time, even showing them evidence of all the antisocial behaviour the Orange neighbour is doing. Iam having to sell my house and move from aa area we're ive lived for the passed 40 years. I pray justice is done not only for us, put for everyone who is going through similar situations.
Vitor+angela
- 28-Aug-21 @ 7:41 AM
This relates to John 19th April 2021 @ 4.47pm. I am going through the exact same situation as you.No one seems to listen to me. my neighbour is given the right by my local police station in Stevenage to be able to record me in my own garden whether it is what I'm saying or by images. Because I have a few mental health issues I feel the police look upon me as an easy nick. I'm 65, had a complete nervous/emotional break down when I was 62. A neighbour verbally threatened me but the police wont speak with my daughter who heard what was being said.All the police done was took cctv recordings from my neighbour. I now find myself having to go to police station at Stevenage at 10.30 on August 3rd 2021.
Tin Tin
- 1-Aug-21 @ 4:27 PM
I am a psychologist and my neighbour is foul. He has been trying to mentally abuse me for nearly 2 years. He watches from his window when I'm in my garden and comes out and whistles a miseries whistle from the film Kill Bill. It is so creepy and disturbing that I actually put my fingers in my ears or put my headphones on when I want to sit outside. He does this every day, it's his tact tick to bully me. It's terrible. You think it's just a whistle but after so long it takes it toll and end up closing doors and windows and going inside. It's literally made me sell the house and moving in Sept. I can't wait to get away from him and never hear that whistle again. I mean how do you actually complain to the authorities and make him stop whistling this terrible time. If a person were to whistle is t it normally a happy time because they feel good??? He is a weirdo! The day we went into lockdown last year he started doing DIY on his house and hasn't stopped 18 months later, still hammering, banging constantly and using power tools at 8am on a Sunday which is totally illegal. I've worked from hone the whole time with constant noise. Again, the police are not going to help us with this. If we put in a formal complaint then we would have had to declare this when selling the house and you could lose a buyer over a nasty neighbour. He is a bully and there's nothing I can do to stop his bad behaviours or to give me some peace.
Fireyred
- 22-Jul-21 @ 1:37 PM
I have lived in my property for 40 years.The property next door was bought by a buy to let landlord.The family she has rented to have complain that I have a bird table and reported this to environmental health.They told us to ignore them.They have damaged other neighbours cars putting nails through tyres and as he is a mechanic he knows exactly where to put nail to cause the most damage. They have damaged our garden fence and their children are abusive.This led to us getting cctv.The camera picked him up going to his garage in the early hours of the morning and acting suspiciously. A few days laterHe then shouted over the fence that he had reported our camera to the council. I doubt he had.He clearly has something in his garage he doesn't want seen.He smokes cannabis in his garden so It could be drugs. Last Saturday he spent off and on 90 minutes aiming a power jet hose at our conservatory aiming for the camera and the open window.This was picked up on the camera.He has now smashed the lens of the camera with stones . Won't be beaten though as he won't see the new camera.Give h8m enough rope he is going to hang him self
Kelly
- 19-Jul-21 @ 2:26 PM
I have an older neighbour who constantly complains about my husbands van. He is a courier. He uses it for work everyday. It's too big for the drive so he parks it outside our house partly blocking our drive, no one else's. She complained that much that he started to move ot and park it on the main road near to. Which meant that it added time to his day having to drop it off and walk home etc. One night the van was in an accident on the main road and therefore he nearly lost his job because it wasnt parked outside the house. Luckily he didnt but now he HAS to park outside our house so now she has started to complain again! ????? she says 'she will sort it's what ever that means! Shes tried to report him to his work, the council and the police but theres nothing to complain about so now shes going to find another way. We bend over backward for her to keep the peace but I dont think I can take much more. The next step is to report her for harassment
Cherish
- 13-Jul-21 @ 8:03 AM
I am having issues with my neighbours at either side of me... it all started with constant partying and noise but now one if my neighbours are spreading rumours that my partner beats me up... which is absolutely incorrect... its got that bad that people have stopped talking to my partner.... these people have known myself my partner and family for years! My partner is now concerned that it may get to people he works for and alongside... we laughed it off to begin with and I've informed other neighbours about these lies... I suffer from anxiety and it has worsened through this
Ammo
- 20-Jun-21 @ 12:32 PM
before I write forgive my grammer as I am dyslexic and from the moment I moved here I have been under attack by one neigbpur who try to break my door down when I openen the door to her complaining of me moving in. I was so scared I had to call police and the police said to her to leave me alone she wouldn't leave me alone 6years later she is making up lies about me to neighbours to get them to bully me, for just walking up the stairs to get to my flat or speaking on the phone and yesterday a gas man came they bully me stalk say horrible lies and try to toucher me the other neibours are realising that I am a shy person who does like crowds during corna they did every thing to make me feel uncomfortable I tried to reach to this woman who hates me polish im Jamaican and i hugged her like i hug all my polish friends she hates me for her reasons i dont know. I need help I have lost 10 family and friends during corona virus times and this woman making my life harder whilst the world is gone bad is wrong how can i find help im just an artist studying my masters degree in theatre design Im trying to make it better I need the right thing to happen the agency of where i live have not resolved this problem as its still happing what do i do.
I've had trouble with our neighbours since 2016,it started out as they accused me of being homophobic,stealing their mail which was never proven.They have come to our flat & shouted at us,insulted us,sending threats,watching when we/I go out. I used to have a cat,which they took from us.Both of us have depression & anxiety,just this morning I saw her blank me in the street,im always scared to go out now. They live around the corner from us and my anxiety is through the roof because of them. They have tried to report us to the r.s.p.c.a to which failed,I'm 43 & my partner is 40. We both live in persistent fear of what each new day brings,both of them have told me to drop dead.Everything we have tried never works,they push notes through our door,spread rumours about us & more.All I want is for them to leave us alone & stop making our lives hell,the impact of their behaviour has pushed us both into a downward spiral mental health wise,we have had the police out on multiple occasions to stop them doing this,I'm so frightened,terrified,depressed I feel like a shell of who I am. Any advice on how to end their behaviour would be appreciated.
Missy f
- 18-Jun-21 @ 7:33 AM
A few years ago my neighbour and I fell out over the branches on a tree. Since then she has reported me and my family for anti social behaviour, she has had listening devices she has made so many complaints to my housing association and the police for crimes she can not proven. She reported me to the DWP. Everything so back in 2019 I had cctv installed so I could prove the allegations she was making where lies. She's some sort of an assistant for a law firm so she thinks she's a top lawyer anyway over the years monkey nuts get thrown over the fence/wall and when I asked her about it she admitted doing this. We are a multi cultural family. I therefore asked her if she was a racist and she said she was. So again I reported this to the police and yet again she gets away with it. She's a wicked evil woman and she should be ashamed of her dirty self. Now she has a camera pointing at my gate so she can watch us coming in and out. Disgusting human being she knocks me sick ??
Nibs
- 15-Jun-21 @ 8:49 AM
We moved here from texas 2 years ago and it's been a nightmare ever since. The neighbor below me is an alcoholic and I'm 63 and my adopted son is 5.I don't speak with anyone and go about my business. Yes I may go to my car or trash and laundry at odd hours after my son goes to sleep. Since moving here ive had to put up with her fighting her ex and showing up at my apt at odd hours people told my youngest daughter that she stands on my back porch and listens and tells me I can't use my front door because that's her porch. I've heard her telling other people lies about us and my youngest daughter moved out because she couldn't take the harassment anymore. The kids are leaving bikes and scooters behind my car so I can leave if I have an emergency. I've gotten to the point I take the bikes and place them on the trash cans. Because I did this she had her sister and two other kids and her daughter gang up on me. They've keyed my car and sliced my tire and I've just had it. It got so bad that I was on the phone with my oldest daughter and I went to look inside my car and once again bikes behind my car. I was ganged up one by the guy who's daughter left the bike there and this is at 10 pm I thought it would be safe to go to my car.the guy was drunk and I have no patience for drunks. He was so loud the harassing neighbor came out of the house and started in to then the rest of them. She sells drugs out her back door and the cop I told went back and told her. My daughter on the phone got in her car and rushed over in fear for my life. We both have been looking for a house for us but the pandemic isn't much help. My oldest daughter ended up in jail because she was aware these people across from us pull guns so she was prepared and she never took it out of her car and is an ex marine. But the people across the street that are also drinkers said my daughter pulled her gun but that never happened. Now I'm having to go bail her out for $2500. I've just had it and tired. She's told people she the woman under me that she wants us out. We have evidence of her selling and my one daughter caught her in the act at her back door. The landlord is a slum lord and the woman under me has told her all kinds of lies. I'm a person who stays at home and cares for my son and many days I go nowhere. I mind my own business and this woman has stressed me to the point I fear having a stroke. I'm disabled and if I could pack up and leave I would. I'm waiting for housing which that is just waiting for the apt to open up.
Mel
- 10-Jun-21 @ 10:30 AM
I stay across the road from Lloyds pharmacy and one staff member in particular is making me feel uncomfortable in my own home as it's making me anxious and setting my agoraphobia off, plus my mental health as she keep looking on purpose into my window to see if I am sitting at my window, the view from my window is the chemist, which I know they can't stop me look out my window. Is it not illegal to look in other people's window?
Scottishlemonade
- 2-Jun-21 @ 7:18 PM
I am getting sick of my neighbours, they tried to gaslight me at first. This was followed by them shagging so loud 1 morning that they woke me from deep sleep. They have tried to convince me that nothing is wrong! Their have been numourous other incidents when I felt like killing them as a direct result of their actions. Including slamming their car doors at 3:40 am just 2 days ago! I feel as if I need to take legal action, but could do with a little sound advice.
Annie
- 29-May-21 @ 7:55 AM
I am the voice of a neighbour that is constantly beingpicked on by a packof 4 neighbours . S Harrison the rest of the neighbourhood knows it's you behind every setup when our poor neighbour gets abused .you pathetic individual get a life
Andy
- 10-May-21 @ 9:33 PM
I've been bullying by my upstairs neighbor for 5 years. She has lots of visitors, banging all around her house. Partying till 5 am in the morning. I complained H.A. she's only been warned. She stays quite a little while and startswhen she take drugs and drinks. I have 1 kid only 6 years old. She has 3 and she doesn't care about them. I've been attacked middle of the night in my own flat and police officer said there is not evidence and case closed. I have anxiety problems now. I'm trying to rehousing and got letter from my GP nothing changed. I so need help for somehow.
Freya
- 4-May-21 @ 10:18 PM