Your Rights Under the Party Wall Act 1996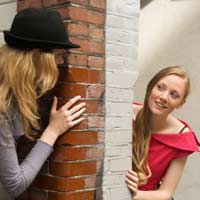 The Party Wall Act 1996 relates to any work which you may want to carry out where an adjoining wall with a neighbour's property might be affected. It also provides the framework to facilitate a resolution to any dispute you might have with any neighbours over the proposed work.
Your Rights
You have the right to maintain and repair party walls but, if you need to alter the structure of the adjoining wall, you need to serve a party structure notice giving at least 2 months' notice of the proposed date of the commencement of the alterations work to the owners of any adjoining property or properties affected, and the full details of what you're intending to do. Obviously, this isn't necessary for minor work, such as drilling holes to fix screws or hammering nails in, but it is important if you are carrying out any of the work in the list below (though this isn't exhaustive):
Building of an entirely new party wall, fence or structure
Lowering or raising the height of an existing party wall or changing its thickness
Repairing, demolishing or rebuilding an existing party wall
Cutting into a party wall for the purpose of installing any damp-proof coursing or flashing
The Act also covers different kinds of excavation work which could possibly affect the adjoining owner's property, where any work you intend to carry out is within 3 metres of an adjoining property, and where the work will go deeper than the foundations of the adjoining neighbour's property.
It also covers excavations for construction foundations which lie within 6 metres of an adjoining property, where any work will involve cutting a downwards line at a 45 degree angle from the bottom of any neighbouring foundations. To carry out any excavation work, you must serve a party structure notice at least 1 month before the planned commencement of the work.
How to Respond to a Party Structure Notice
Whether you're serving or receiving a Party Structure Notice, it must be responded to within 14 days and should contain one of the following:
Yes, the work is agreed to unconditionally
Yes, the work is agreed to but with conditions attached. In this instance, it is then necessary to serve a 'counter-notice' which must be done within 14 days of the original notice being served
If a Dispute Arises
Under the Act, a 'dispute' is said to have arisen if either the original notice has not been responded to within 14 days, or a 'counter-notice' has been served in response and that hasn't been responded to within 14 days.
If there is a Dispute Over Building Works, you should try to resolve it by speaking with the neighbour(s) involved as it stops you from incurring additional costs. However, if a resolution cannot be reached, it's up to those involved to either appoint an 'agreed surveyor' who will attempt to draw up a resolution which is acceptable to both parties.
This will have to be paid for and costs can escalate further if both parties decide to appoint their own surveyor. If an agreement still cannot be reached, a third surveyor might then be nominated to adjudicate, adding even more expense. Therefore, it's always better if an agreement can be reached by the neighbours concerned to avoid additional costs on both sides.
You might also like...
I have lived in my linked detached property for 22 years, ,my home is attached to my neighbours property via my garage and their lounge wall. 7 years ago my neighbours came round to tell me they were building a conservatory on the back of their lounge and would be using a party wall (my dining room wall along the boundary with their garden) as one side of their conservatory. I was told they were going to do this and they said they only needed to tell me out of courtesy but I couldn't do anything about it. I was uncertain about this at the time but I am a younger woman living alone and my neighbour is an older, ex professional, self righteous man, who I find quite intimidating. I am now considering selling my home because he keeps climbing onto my dining room roof to clean his conservatoryroof and says he doesn't need permission to maintain his property. He is also drilling into my wall to attach trellis and grow plants, again he says it is his right. I have since been told he should have served a Party wall notice to attach his conservatory to my dining room and I could have raised objections if I had any. Can I get an award retrospectively? Can his conservatory devalue my home because it has effectively changed it from a detached into a semi detached property?
AR67
- 25-Jul-21 @ 10:55 AM
Hi i built a smallextention just under 3 meters i wasnt aware of the party wall until after my builder had filled the foundation. I spoke to my neighbour he was also unaware of the party wall agreement which i didnt need in the end but needed one for the foundation which i was too late for now my extention has been complete for over 1 year should i be worried as my neighbours now have a problem but he has a similar extention and a conservatory on the boundaries we did leave a gap of 4inches
Sami
- 25-Jun-21 @ 6:34 PM
My neighbour has built an exterior party wall without telling me. The wall was mostly built before she told me about it, I was not at the property at the time. No notice, warning, nothing. What can I do about it? Thanks.
Rozel
- 11-Jun-21 @ 2:06 PM
Some development work has commenced at the front of our road, which runs alongside our garages. The work carried out has already caused considerable damages to garages. The demoliltion team is trying to avoid resolving the issues, therefore I am exploring other avenues to work along. The development intends to develop a retaining wall, that if constructed, may further increase the damage, but also prevent repair work as a result of the small cavity. Does the Party Wall Act cover retaining walls, and if so are there any guidelines where the cavity distance means its not covered? Any info would be a great help. Many thanks
Anom
- 3-Jun-21 @ 3:52 PM
My neighbour extended both in length and height the existing party wall a few years ago to enable her to build a single storey extension to the terraced property.The additional section was then, after a number of months, painted but within 12months all the paint began to peel and crumble, the upper parts of which fall onto a clear flat roof of my property, and the lower parts peeling and dropping onto plant pots outside my door. Having politely asked her on several occasions of the past, now 2 plus years, when she might be getting the wall re-painted, she has still completely ignored my requests, and because all the damage is on my side of the party wall extension and is not in her vision, it gets ignored. I would just add that it is very frustrating because, whilst my nature is to always get on with neighbours, and have never had any problems in the 18 years I've lived in this house, this lady is the first to complain about the least little thing and has a very narsasistic personality, which makes it extremelydifficult to discuss anything with her.I am all for negotiation and believe if people communicate a solution can always be found, but I am at a loss in this case as to how to proceed, having found that polite requests do not work. I cant seem to find anything in the Party Wall Act to help me so any reply you can give would be much appreciated. Thank you.
Friendly
- 2-Mar-21 @ 5:54 PM
I am an elderly tenant with various disability, and lived here over 21 years, and have enjoyed my sunloungeall these years by relaxing and cloning propagating and germinating plants in the sun lounge with my enjoyment and freedom, my right my freedom and disability.and elderly rights taken away by my neighbour who did extension beyond3 ft side ways and in height as well 3 ft above my sun longe in June 2020, my plants have died and my health is deterioratingmy hobby of doing plantshas been snatched,also I used to relax eon couch in sunlounge not becose it was my luxury but because I need the morning sun as I sufferbrittle bone dicease rumotoid artheritese , fibromayalgia and COPD I very much want to challenge this in court get this wall b demolished, a woman who built said she is doing for her son who is disabled has got ms and not only that she got 2 bedrooms at bottom and two at the top of the bungalow and she , now she wants a main door to be put next to my bedroom, I need help if some can help me on legal aid asI m not reach or another kind of funds
Dina
- 29-Dec-20 @ 2:53 PM
Hi, I am on a semi detached house, recently got a new neighbour. They served a party wall notice for removing fire place. I already signed agreement as they promised. After the work, I can hear adults talk and kids noise into my bedroom. I believe after demolishing their chimney and fire place not maintained properly. Please advise how I can stop their noise issue. What are the legal rights I have. Any third party can investigate their work.
Rajesh
- 16-Oct-20 @ 9:44 PM
My boundary wall needs repointing as I am now getting damp in my bedrooms on that wall. The boundary wall is immediately next to my neighbours driveway. I have tried to come up with an agreed solution but she is insisting on the 2 month party wall act agreement.Is this necessary?
Morrica
- 19-Aug-20 @ 6:50 PM
We have a party wall which next doors tree has grown into. The company that owns the property want us to pay half of what it costs. Where do we stand as we think they should pay for it all seen as though there tree has caused the damage.
I've noticed damp on my wall and have had a survey that shows the neighbours have a path above air bricks and my damp proof course..this is years old but water penetration has just shown up ..the neighbour refuses to do anything now my insurance won't renew my policym because of the wall what can i do
Beans
- 18-Jul-20 @ 6:02 PM
My neighbours have removed the plasterboard from every party wall. I can now hear every word that they say in my living room and bedroom. Can anyone tell me if I have any legal rights to resolve this issue?
Greg
- 13-Jul-20 @ 5:33 PM
We were linked detached and recentlyhad works to our property one being to make our property detached. The party wall remains as it was. Do we still part own that part wall as it in within our boundary .
Nelson
- 12-Jun-20 @ 6:25 AM
8years ago we moved into our new home which had previously extended. Part of the extension was removal of a semi detached garage with our next day neighbours. Next door kept their garage and the set our side entrance walk way down that side. Their garage wall (on the outside/our land-walk way) has been left with about 4 bricked up posts along the wall which in turn make our walk way narrow in areas that we are unable to get ours bins or even a wheel burrow down. Would we be able to knock down/remove these posts without having to ask the neighbours?
Helen
- 26-May-20 @ 11:06 AM
My neighbour has knocked the chimney down. It has cracked my wall. What rights do I have? Can anyone help me please
Sharif
- 13-May-20 @ 9:40 PM
Hi my neighbour has build on a party wall I ask the builder not to as my neighbour never ask me he has build it higher and became very abusive towards me what are my rights in this matter please
Lee
- 7-May-20 @ 10:14 PM
We live in end of terraced house and have a shared driveway with our neighbour, they are planning a large extension on the back of their house. We had a letter about 3rd party wall. My house has been underpinned will the digging affect where my house is underpinned.
MrsM
- 23-Feb-20 @ 11:03 PM
My neighbour made an extension of his garage and damage part of our garage. Although he agreed to make repairing but it has been hanging for a long time. Thesurveyor agreed on both sides has been chasing him to repair many time. Our neighbour has put his property for sale now. What should I do now if he sold his house and disappear.
Brian
- 22-Feb-20 @ 4:10 PM
In response to Willow - 15-Jan-20 @ 11:36 AM Quite simply if they are removing a chimney breast from a party wall then it is highly likely that it is notifiable under the PWA. There are a number of issues to consider when undertaking such structural works, as such you should try and speak to your neighbour and let them know you have concerns and request they cease works and serve you with a party wall notice. Try and find a local reputable party wall surveyor, initial advice and guidance is normally free.
tksurveyinggroup
- 18-Feb-20 @ 10:58 AM
I live in a semi detached house and the neighbours frequently knock, re-build, knock down again their interior walls. At the moment they are, on the party wall side, knocking out and widening their chimney breast. They haven't served any notice. Is that a structural matter and should it include a structural engineer report? I am worried that this work could have consequences to the structure of my house. Someone please advise? Thank you
Willow
- 15-Jan-20 @ 11:36 AM
I have a single storey extension on my terraced house which lines up to the party wall (exactly the same as where the previous outhouse was), however, to meet current regulations, the roof needed to be ventilated and now reaches the full width of the party wall (not just to my half) - something I wasn't aware of during construction. The extension has building regulation sign off, but I'm concerned about party wall issues. The terrace is on a slope which means that next door's property is 3ft lower than mine (each property is 'stepped up' as the landscape inclines) and double storey extensions wouldn't be permitted in the area due to right of light. Do I need a party wall agreement for the 3inches of roof that encroach the party wall (note: the roof does not encroach on their land, just the width of the party wall)?
HaLo
- 28-Nov-19 @ 1:55 PM
I have a party wall which is solely on my property. My neighbour has build onto an old shed in his garden to extend his home. He has treated the wall in my garden as his property and build onto the wall without my permission. I thought under the Party Wall Act he had to notify me of any changes and could only build up to the wall. When I spoke to him he told me the wall was not on my property which it clearly is and that it's not mine. He's a chartered surveyor surely he would know about the PWA? What can I do?
Meechl
- 18-Nov-19 @ 5:57 AM
Our new next door neighbour took possession of their property about 3 weeks ago. The first we knew about them when 3 so called builders turned up and started smashing the chimney breasts down on the party wall adjoined to ours. It was only when cracks started to appear on our ceilings above both chimneys I went round to tell them to stop due to the noise and damage. I found 2 young men using sledge hammers smashing into the upstairs chimney stack. There were no acro props or supports of any kind being used. They had already taken the down stairs chimney breast away. We had not been informed of any such structural work being carried out and there was no party agreement I'm place. We had to tell them to cease any work on the party wall and that an agreement had to be in place. Contacted building control and advised them. They came out and supposedly told them that the work they had done seemed safe. He informed them they had to get a structural engineers report and send it to him. I have since received a PWA from the neighbours just stating they want to take down all the chimney breast out. I've not been given 2 month's notice of intended works, nor have I been given any reports on how or who is going to carry out this work. The new neighbours do not understand or speak English very well (purportedly). I believe they are under the impression that because they've issued a totally useless PWA that they will carry on demolishing these chimneys without structural supports or surveyors reports without our agreement. What are my rights then. There were no searches or surveys done when they purchased the property.
The Baron
- 2-Oct-19 @ 6:03 AM
Due to seeing blistering paint on our party wall, we called in a surveyor.His report told us our neighbours (who are higher on the hilly road in which we live) have water under their property.All of their walls are damp apart from the party wall on their side. Theparty wall on our side is damp.We want to settle the problem, and know our property is safe.We also know we will have to have some work done. How can we convince our neighbours to do the work needed to their property?We are prepared to pay half of the cost.
Billy
- 26-Aug-19 @ 12:44 PM
My neighbours are adding a second floor to their first floor extension.Last May 2018 they sent a notice that they downloaded from the internet asking me to sign.I sent a letter back acknowledging the letter but did not sign their letter.They now want to put a large metal ladder across my conservatory with poles on my path which is not very wide so they can erect scaffolding along the party wall.I do not have a problem with them erecting the scaffolding but I do about them putting things across my conservatory and leaving it there with the poles for at least a month if not more. They are being very bullying and as I live on my own find it intimidating.They did not let me know what they intended until the Saturday before work on the Monday which they have had to postpone because at the moment I have said no.I have two dogs which have the run of the garden while I'm at work so their safety has to be taken into consideration.What are my rights with this, would the Access to Neighbouring Land Act 1992 be applicable.
Carol
- 19-Jul-19 @ 10:15 AM
Our next door neighbour (who we don't speak to because of many years of building work noise) has been scraping, banging, and using various machines on our party wall. We have no idea what he is doing to it, but it has been going on - periodically - for years (also he doesn't actually live there). We don't know how extensive the work is, but it worries us that he is gradually weakening that wall.We contacted the Council about our concerns but they've done nothing.Does this come under the Party Wall Act at all?Is there anything we can do? Can we get an official person (e.g. surveyor) to check the wall and demand to know the details of what he is doing and when it will be finished?
Fiona
- 3-Jul-19 @ 10:13 AM
Our neighbour is in the process of replacing their fence with a 5' breeze block wall. They have rendered it on their side but are now saying that we have to pay if we want our side rendering too. There has been very limited discussion relating to this wall being built in that we were pretty much told it's happening, but were then not given any further details. Any attempts to discuss it with them were very brief and quickly ended by them. It hadn't been mentioned for months, but we recently came back from a holiday to find that work had begun while we were away. The old fence had been removed, and about 3" of soil on our side of the boundary had been removed to allow their builders to construct the wall. We have complained about this but they've gone ahead and built the wall anyway, but are now saying that if we want it rendering on our side, we have to pay. The wall is entirely on their side of the boundary, so that's not the issue, but what are our rights here? As they have chosen to build a wall rather than a fence, isn't it down to them to render it on both sides and cover the costs?
We are planning a rear extension and there is already an existing extension on our boundary (neighbour's wall building). Our neighbour are not against our extension though the house still belongs to the council. How do we go about with this issue? Do we have to write to the council about our plan?
Thami
- 14-Jun-19 @ 1:09 PM
Our neighbour is trying to blame his poorly maintained stack (shared with us) which is badly leaking and stained and clearly rainwater entering through the stack in to the breast in the loft , to our chimney stack which is supported on timber. He has served a party wall notice that he wants to remove his side of the stack. If we let him do it can party wall act force us to pay for it because he is saying it is on poor state because of our chimney breast removal. The removal of chimney breast took place before at least 17 years ago or more. we have been living in the current property for 9 years previuos neighbours never had any issues. this guy moved in 3.5 years ago.Any advice will be appreciated.
joane
- 3-Jun-19 @ 11:44 PM
I and my neighbor owns flats which are facing like L shape and long edge of L is mine and small edge of L is my neighbors flat. we had a dispute when they placed their huge shoe rack to my Long edge claiming the ownership on the wall which embraces only to my flat. After a big fight we both agreed to remove all the shoe racks and flower pots in the common area and practiced the same. But my windows are thrown open to the corridor on to the long edge wall, and the same is being questioned by my neighbor asking to close them.Is it correct? Does it has any legal point to claim in the court of law by my neighbor?
bobby
- 3-May-19 @ 11:43 AM
I meant to add our new Neighbour moved next to us about 11 years ago and the new chimney was excavated approximately 4 years ago, any advice will be extremely welcome.
BUDDY
- 23-Apr-19 @ 2:15 PM