How To Diarise Nuisance Behaviour Efficiently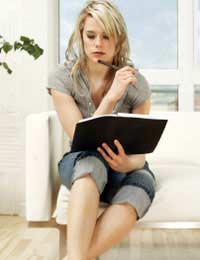 Anti-social and nuisance behaviour can severely disrupt a community and it can also cause people to start to feel very vulnerable about issues like their personal safety and ability to enjoy their lives in peace. Of course, what may be considered 'nuisance behaviour' by some people might be thought of by others as an over-reaction to a particular incident or situation.
There are Laws Governing Anti-Social Behaviour, so it's worthwhile checking your local authority's website where you will find out what it considers to be cases which it will be prepared to investigate and, where appropriate, to take action.
How does Diarising Nuisance Behaviour Help?
Firstly, depending on whether the behaviour does actually constitute 'nuisance behaviour' under the law, it will be up to the local authority to decide whether any kind of formal action will be made against the alleged perpetrator(s). In some instances, they have the power to do that themselves, while in more serious cases or cases in which the nuisance behaviour actually constitutes a criminal offence, they may also have to resort to
Getting The Police Involved
.
If the matter was to go to court, the police would need hard evidence that an offence has been committed. This is why keeping a record of particular incidents is crucial if some kind of prosecution is to be brought. Even if the police aren't involved, the same kind of record keeping would be vital if the matter is to be dealt with by the local authority on its own.
Therefore, it's often down to an individual or group of members of a particular community - who are, after all, those who are directly affected by the behaviour - who are best placed to keep these records. These records can then be presented to the local authority or, indeed, to the police if the case was to go to court.
How to Effectively Keep a Diary of Nuisance Behaviour
The best way of keeping records of instances of nuisance or anti-social behaviour is to write down all instances of it occurring. Therefore, just as with a diary, you need to make a note of the date, the time and the details of what has occurred, and it's always better to do this as you witness it so that you can be sure your records are accurate.
If you have names or descriptions of particular suspects, keep a record of these also. Of course, an alleged perpetrator of nuisance behaviour might say that it's your word against theirs, which is why if you've been able to gather any additional evidence such as photographs, video evidence (via a camcorder), or audio evidence (by perhaps using a Dictaphone), it'll often be this supporting evidence which, ultimately, leads to a successful prosecution or resolution to a particular issue.
The important thing in this regard, however, is not to place yourself in any kind of situation in which the gathering of any additional evidence could potentially inflame a situation, or put you at risk of physical assault or place you in danger. By that, it means that while it's useful if you can capture any photos, video and/or audio evidence from the safety of your own home, you should do this covertly and in a manner by which you can't be detected.
By going out onto the street armed with a camcorder or camera, you're likely to only inflame a situation, which could result in making matters worse and perhaps become dangerous to you physically.
It's your safety and the safety of others around you that is your utmost priority, so any record or diary keeping and gathering of evidence should be carried out with that in mind. Most local authorities now have specially dedicated teams dealing with anti-social/nuisance behaviour and, unless a criminal act has been committed or you or others around you are faced with the possibility of physical assault, you should contact your local authority first. However, if you're unsure and you're concerned that a particular situation is threatening to get out of hand, you should still have no hesitation in calling the police.
You might also like...
From day one 2 and a half years ago had people ringing my intercom every day, sometimes 2/3 a day,all saying the same thing is that ,,,,,(my neighbours name)everytime I was coming back from shopping on foot she was in her car sitting at a junction at the end of the road,everytime I was going in and out of my flat she was there,if I went out sunbathing in the garden she would appear,all she talked about was violence and violent acts,keying cars, slashing tyres, driving drunk,then her teenage son started blocking my doorways,I saw her hitting, punching, slapping him outside my door,he was always half undressed, always appeared when I was going in and out when he was with his girlfriend he'd always turn around and look at me,it made my flesh crawl,doors banging all the time, especially when I was in the bath,every night when I go to bed she's comes out stomping around outside my door,or in the morning to wake me up,I stopped talking to her after 4 months, everything was ramped up,it was all about control wanting to dominate me,I told her this year she's not going to control me,so she and a man abushed me in the communal hallway,she bit my hand and arm ripped off my necklaces stole them shoved me down two concrete stairs and strangled me,called 999 no response for 2 weeks then what I had filmed they said is wouldn't stand up in court,I'd reported incidents to the police and the council my landlords for the years leading up to the assult nothing was done,I've been waiting for mediation,but there's always an excuse why it's taking so long,everyday I think it could be my last when leaving home,nobody did anything to stop her escalating,I did jury service recently on the fifth day I was walking up the path to come home and she's laid on the slabs so I couldn't get in,more intercom calling she will not stop tools everyone this too, hopefully my new doctor can help run out of options
Jules
- 22-Oct-23 @ 5:48 PM
I am disabled and spend alot of my time in my room reading. I have a neighbor who is constantly watching my every move. I fear for my safety. They have been working on this for awhile and the whole culdesac is also aware of neighbor harrassing behavior.It has been horrible, every time we go outside we get nothing but frowns from all neighbors in our culdesac. I am a Christian woman and believe in God but I dont harass, judge, are constantly assume about others. I love all people unconditionally. I'm not sure what to do anymore. I made Christmas Candy and passed it out last Christmas,in Hope's to fit in here, but didn't seem to work. I cant take all the negativity around my home anymore. And looks of the devil.
Culdesac of frowns
- 27-Jul-19 @ 9:58 PM
Since Sept 2018 I've had sewer gas coming into my home form next door. It's entering through the cavity wall space that runs across the back of the two properties (semi detached) where bathroom and toilet are situated. In the case of next door bathroom and toilet are in one room; in mine toilet and bathroom are in separate rooms. I don't share any drains with next door and we have separate manholes. I've had my drainage system checked out twice, once privately, and once by the water authority. Everything is running clear and there's no fault that could explain the presence of sewer gas in my house. I don't have a good relationship with next door but I have told them about the problem. They say they have no smell of sewer gas in their house, but since the time when the problem started, their bathrrom window has been left open as wide as it will go, and is left open all day and into the evening, even in really cold weather. Water authority tried to check next door's drainage system as they did mine, but couldn't get access. They left a card for the neighbour to contact them to make an appointment for them to come back but the neighbour hasn't responded. Water authority have told me they cannot insist on getting access to the drains and there's nothing more they can do. Next door have a history of drainage problems following a blocked manhole and a sewer flood at their property in 2015. In 2017 they had their drains relined but the firm carrying out the work does not have a good reputation in the industry. I contacted Environmental Health for advice. They told me they have no power to act in relation to smell pollution from residential premises. They passed the case to the council's drainage team. They sent someone to see me and they checked the manhole my waste goes to (it's now been checked 3 times). They couldn't get access to next door's manhole. I expected they would come back and try again, but when I asked for a progress report they said they's sent the matter back to Envirnmental Health the same day they visited me. The sewer gas is having a real impact on my quality of life in the house. I have had 3 bouts of illness since Nov 2018 (gastic bug, flu, chest infection, and recurrent sore throats). I've never has so much illness in such a short space of time. I'm retired so at home a lot. I have to keep windows open during the day even though it's too cold for this. This doesn't get rid of the smell but it helps to dilute it. The gas is worse at night and sometimes keeps coming in throughout the night so it's hard to sleep. I wake up with a headache, feeling sick, and with my tongue tingling. I've drawn a blank in terms of getting anything done about the problem. The neighbour doesn't acknowledge that there is a problem and won't give access to their drains for this to be checked out, and neither the local council or the water authority have any power of enforcement. Is there anything else I can try
Milkshake
- 5-Mar-19 @ 5:30 PM
Hi guys I need some advice. so to run through quickly- 1. Had a neighbour- he died, left the house(private owned) to his daughter. 2. She gave it to the council for 4 years- bad tenants 12k worth of damage 3. Shes repaired it and given to an estate agent 4. Estate agent (hunters) has rented it out to what he said was a family- mum dad x2 kids 5. Whoever passed the tenancy has sublet to different people 6. Past year has been hell- noise, running a catering business from 5am (yepthey're Nigerians), suspecting a prostititute is in there. Banging of everything into late hours. never open the doors to anyone they are not expecting. Dont sign for deliveries left to the neihbours to do it. 7. Im not sleeping my wifes not sleeping- contacted the estate agent- he isnt bothered. 8. Knocked on the door 3x and emailed estate agent 3x include head office.no reply. 9. Last week knocked on their door at 1130pm. Was told to not knock on the door again and its just the begining of problems! So now i dont feel safe ( im 1 man 3bed terraced house) 10. Now the noise is the same but is now deliberate to annoy me at late hours. so now constantly anxious 11. Emailed the local council- they sent a letter to me, them and the estate agent. 12. Emailed the neighbourhood police- they are coming to visit me at mine. Please has anyone been through similar or can offer advice. im going through hell. Not sleeping calling in sick a lot now. Dont really feel safe and dont want to leave my house. Got a dummy CCTV as a deterent. Saw them taking pictures of it today. hence the urgency in this email.
alix
- 29-Jan-19 @ 1:38 PM
I could really do with some advice please. We rent privately, myself my partner and our little dogs live in the property. Our landlord is an elderly gent who lives 200 miles away,he is 86 a genuine and honest man. We have a fixed tenancy for 5 years and are 13 months into our tenancy. The gardenwas in a very bad state when we took the tenancy, it had many years of overgrowth and the property needed complete renovation. The landlord paid for all the interior renovation and my partner did all the redecoration and made it a nice little home for us.In the 13 months we have lived here we have made a lot of friends, know a lot of people and love them all. The immediate neighbour has consistently made complaints to our landlord about us, that we are on drugs,that we are smashing the place up;that we are rude and disrespectful, that we are not liked. Most of these comments and statements are through phone calls to our landlord, it is now becoming a daily occurrence.My partner had a mental breakdown last year as a result of this behaviour and also working tirelessly to make this little place our home. The neighbour is also verbally attacking our landlord making libellous statements about us to him and questionig his ability as a landlord. Today we have been working in the garden this neighbour has been on the phone within an our complaining about the noise and that he likes to sit in his conservatory quietly at the weekend, please note everyone is working in their gardens not just us. He watches our every move and knows everything we are doing it seems. We have tried speaking to him on numerous occasions,with regard to the accusations he makes one of which was criminal damage, again not true and he turns anything we have talked about around reporting back more untruths an libellous statements. He is not liked at all by many people. Now I am finding I cannot sleep, have had a constant headache for the past 5 days and feel so harassed by him and his wife. I cannot feel peace in our home, he creeps around the side of his garden to view ours. The neighbour who also lives behind him is also experiencing problems and finds them staring at her through their bedroom window. There is so much more to say . I have begun to write down incidences and I have also collected character references from other people in our road who know us. I feel exhausted by it all and every day is taken up with him. My partner recently broke his leg so things have been challenging. I cannot afford hefty legal bills nor can we move. I just don't know what to do and really need some help. Thank you so much.
Janey
- 16-Sep-18 @ 12:13 AM
Del - Your Question:
My neighbour is an alcoholic and his brother is a drug addict between the pair of themThey are always at my door asking for money for either bus fare of a bottle of cider which results in them arguing sometimes violently and I'm caught in the middle of it what do I do?
---
Our Response:
The local police are the people to contact in this instance.
ProblemNeighbours
- 22-Mar-17 @ 10:53 AM
My neighbour is an alcoholic and his brother is a drug addict between the pair of them They are always at my door asking for money for either bus fare of a bottle of cider which results in them arguing sometimes violently and I'm caught in the middle of it what do i do?
Del
- 19-Mar-17 @ 10:59 AM
This is a good website app I have been harassed by the owner and the previous owner and management as well as that maintenance man and helpers also some neighbors have a stressed no sleep can't keep in my room ready for the extra money my friends family cetera have been accused of being drug dealers is not the case I can't have my grandchildren here because of that and other episodes of that happened so much stress is really become pretty serious I've had to stay up at night just to watch My property try to have friends over with family but they approached and accused of being drug dealers try to have friends over with family but there bro just an excuse to being the dealer so I have no more company Freand to come by even to play a little bit of music which we do play I when do not have any social activities are gatherings mihome because of the harassment and threats that are becoming more difficult to handle I fear for my life at times even driving out here is a problem and sometimes scared of being stopped and beating up one way in one way out Road I've had died things thrown at me I'm sure who neighbors have calling the police on me for no reason being accused of my friend stealing a bicycle that xcetera out of their yards some of my property has been stolen email sometimes it seems like it's going to slow down it comes around again from quick drive thrus with the maintenance guys aggressive behavior and by the maintenance guys drive thru aggressive speaking be havior on top of looks that give me have I have to stay inside beer for my animals myself my friends all the used to come and see even some of My renters of the front room had to leave because of being accused of drug activity show on as I speak manager is pulled upVeracruz has already left I got a camera outside but it show the area front room that I went so often cameras on my place ever since I've been here I've had people tell me that they directed right onto my house for no reason at all and from what I see it's against the law for them to do that invasion of privacy and so on I didn't make reports downtown Kansas City on this man manager on harassment assault nothing was done called the police they said I had to come down and make a report never did that feeling that nothing was going to be done anyway I did make the call and the neighbor was talking about done somebody getting shot I don't know understand it all but My because that one somebody came out of my house and went to his house and stole a bicycle at noon broad daylight and which I can't have anybody here nobody's been here for a while because of their harassment No should I put the two neighbors involves hi Chris which is an employee of there's and the neighbor name is Jeremy he's the one with the verbal talk about shooting someone 3. But not sure what to do at this point I was served papers to appear in court being sued for $9,000 went to court the judge the man suing me heading to paperwork indicating h
rdee
- 8-Dec-15 @ 3:38 PM
That kind of neighbors are all hypocrite and idiot they are already old expecting they act according to their age..evil neighbors
fattywoman
- 6-May-15 @ 2:14 PM
@EasyE. If you are unhappy with theway your situation has been handled then you could try the
Housing Ombudsman
as a last resort.
ProblemNeighbours
- 23-Mar-15 @ 11:37 AM
Attended court today after my neighbour assaulted me and my 9 year old child. The solicitor appointed to me by the CPS was awful and I couldn't really instruct her because I wasn't in the room. My neighbours defence was that she had an altercation with someone but that it wasn't me. She lied in court and got away with years of abuse. I feel so enraged that the laws cannot protect me and my family and am left with no options but to protect myself. I was surprised at how distraught I was and ended up crying like a baby in the courts toilet. No one told me the outcome of how to appeal. I was knocking doors and no responses. Such a dissapointed in my Housing Association and the Laws. I now have to move because she will make life even worst... And do it alone. Not fair at all!
EaseyE
- 19-Mar-15 @ 5:56 PM
@MissA. Contact the police on a non emergency number and ask what you should do - offer them the chance to view the CCTV footage too.
ProblemNeighbours
- 4-Mar-15 @ 11:31 AM
My neighbours and their friends keep slandering me in the neighbourhood and shouting abuse at my window. On a couple ocassions, I have caught their voice on camera calling me a whore/slut, they've also gone pass me and called me a chink which is not on film. Others and my family (evidence not shown to them) will not believe me, as they did not directly witness it. I was actually filming our driveway to see who was scratching family cars and forgot about it. The thing is our house is semi-detached, neighbours house extends infront beyond, so window and house opposite can be viewed on camera, one filmed accidently in dark, can I use this as legal evidence and does it infringe privacy rights. I swivelled camera towards their window momentarily when I heard them and found out who it actually was.
MissA
- 28-Feb-15 @ 2:30 PM