About Our Site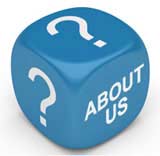 ProblemNeighbours was formed to offer a unique reference point on how to deal with noisy or inconsiderate neighbours.
Whether you're having trouble coping with noisy or inconsiderate neighbours, are fed up with listening to their incessantly barking dogs, or even objecting to them swearing in front of your children, there are things that you can do - and here on the site we'll tell you about your rights and the action you can take.
We'll also tell you all about your responsibilities - what you can do to make sure that you are a good neighbour yourself and keep yourself from falling foul of any of the laws and regulations that are in place to keep neighbourhoods harmonious.
Do you know your rights if a neighbour fits a CCTV camera that looks over your garden? Or what the law says about lighting a bonfire in your back garden? Or whether you are legally entitled to cut branches off of your neighbour's overhanging tree - even if it's subject to a tree preservation order? All this and much more is covered - and feel free to ask your own questions, too.
We aim to be the number one UK resource advice on the subject of neighbours, being neighbourly, and dealing with disputes with your neighbours.
Our concern was that there was no single UK resource for interesting features and practical advice on this subject.
Our features and articles are written by experts - who have experience, or a particular interest in this area.
Our Background
ProblemNeighbours was founded by John Rowlinson, the founder of PtS.
John, through PtS, is involved in a number of ventures including software and property companies. A percentage of revenue from these activities goes towards funding ProblemNeighbours and a number of similar sites.
Our focus is simply on having experts create the highest quality information possible that is widely read.

Related Articles in the 'Site Information' Category...